10 Affordable interior design ideas for any home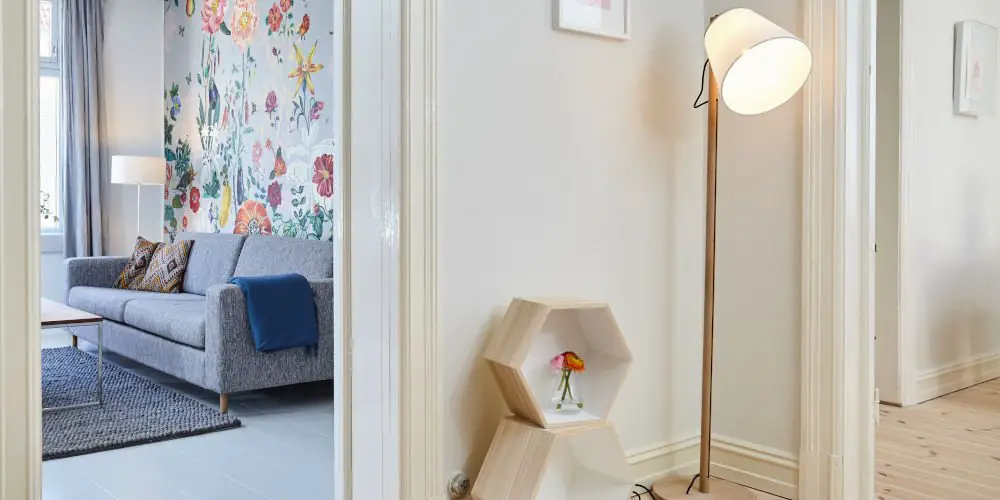 Refreshing your home is far easier with affordable interior design ideas as they'll help your get more for your money. One of the worst kept secrets of interior design is you need to be inspired to create and be willing to take risks.
It doesn't matter how many lists of design hacks you read if nothing inspires you. Lack of inspiration will make you try to recreate something that won't feel right within your home or at worst, will look tired straight away. No one wants to hang on to last season!
However, with the right affordable interior design ideas, a bit of cash and some time, you can create a fresh-looking room that will still look great in a year. So take a risk and try to recreate the latest Instagram post or Pinterest pin you saved.
Don't worry if you're stuck for ideas as any of these affordable interior design ideas will instantly transform your home with little effort and money.
#1 Virtual re-arrange!
If you're swamped by ideas and don't have a clue which is the best for your room, then start with a floor planning software such as Roomstyler. Within minutes you can create a mock-up of your room or even the entire house, complete with windows, doors and every other feature.
You can then use this software to experiment with different layouts, paint colours and even see what your room would look like if you opened it up into the next room. The good news, none of this requires any actual heavy lifting beyond a couple of mouse clicks.
While using software will never completely take the guesswork out of designing a room, it does speed up the process, allowing you to quickly experiment with different affordable interior design ideas before settling on the right one for your home.
#2 Use boxes to hide any mess!
If your house feels like a bomb site with stuff everywhere, then take control using boxes (such as these Kcilife storage boxes) to hide your mess. Our top tip is to group items by function in the same box and label it. For example, you could have a box for phone charges, one for remote, and another for DVDs.
Having items organized in boxes not only means your house will be tidy but also means there are no excuses for not returning an item to their correct storage space.
For open shelving consider spending a little more and buying boxes with an interesting pattern or colour. If you're lucky enough to be able to hide your boxes in an wardrobe, then you could cheat and use ugly yet cheap plastic storage boxes.
Storing your mess using this system pulls the room together while turning your cluttered mess into a trendy designer look!
#3 Bold idea for a small budget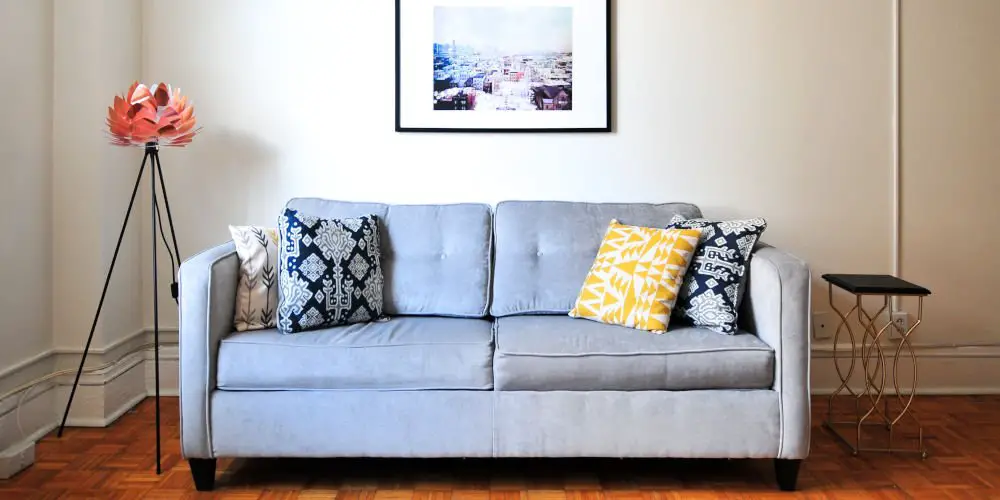 One of our top affordable interior design ideas is to create a show-stopping entrance. It's completely fine to spend your entire budget on this project as it's what most people see! So, take a risk!
Start by bringing in a small dresser, console table or bench to create a focal point and then add accessories. Place an umbrella stand or a tall vase next to the table/dresser to give it some dimension.
Pretend you are a stranger and open your front door. What do you see? is there anything that grabs your attention? If not, change some items around until it feels inviting.
If you're still in need of inspiration start with our piece on hallway design ideas.
#4 Simple colours for a solid background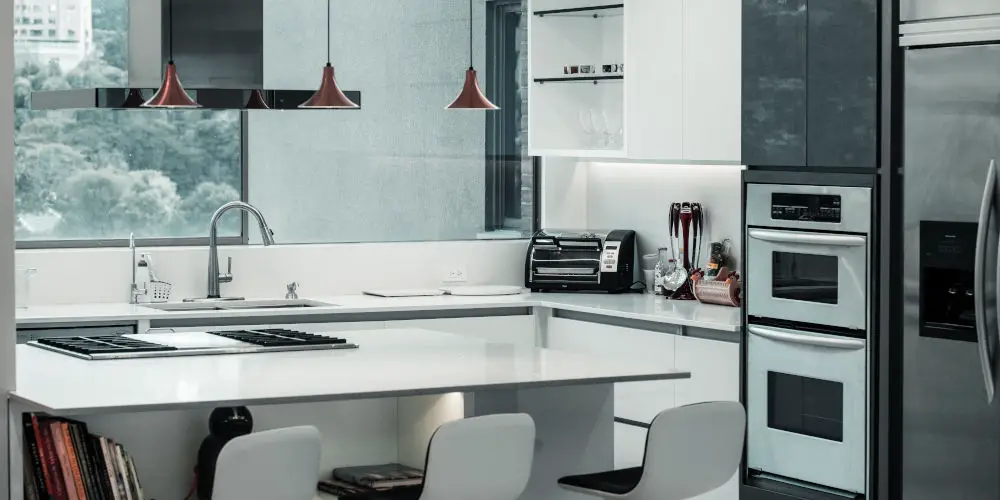 With a limited budget, it's worth using neutral colours on things like the colour of the walls and any large pieces of furniture. Not only does this ensure value for money, but it also means you can invest in pieces that are hard-wearing and so should last for years.
Invest the remainder of your budget in accessories. Consider buying a range of accessories that will add different colours and textures to the room. By using these affordable interior design ideas, you can easily change the feel of a room with a few minor changes.
#5 Trust yourself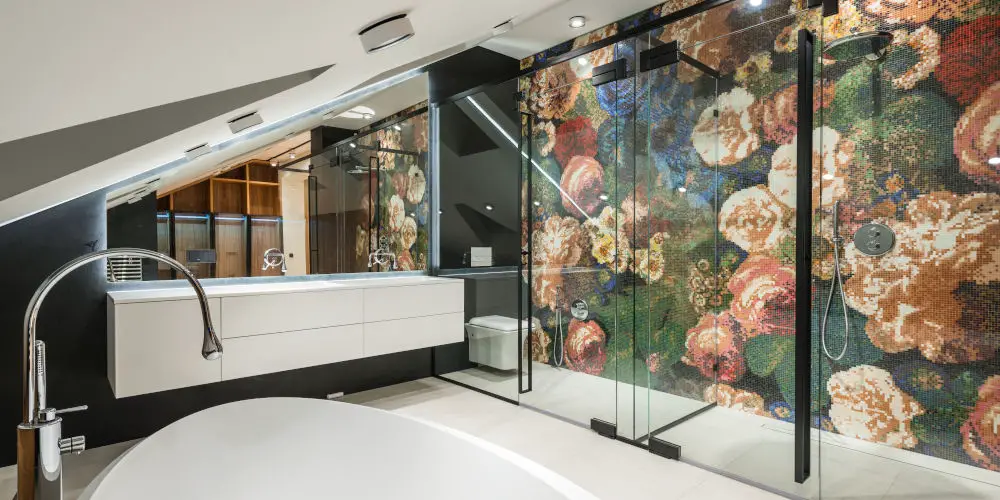 Go with your gut. Make decisions based on what YOU like, not what you think is on-trend, popular, or what you think other people will like. Ultimately you are the one who has to live in your house. If you want to do a room in top to bottom leopard print, then do it if it makes you happy.
#6 Update your bedroom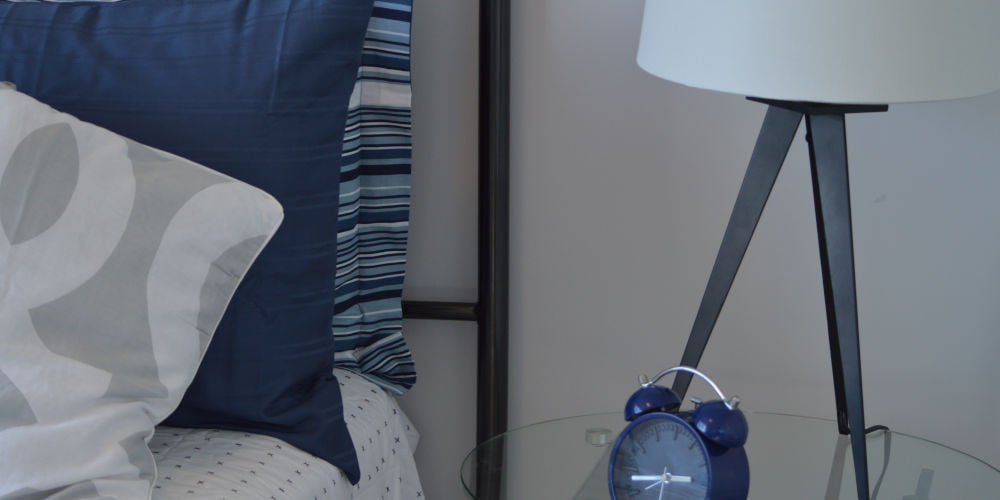 After the hallway, the second most important room in the house is your bedroom. Yet most of the time, we don't spend money on improving our bedrooms. It's worth remembering, it's not just a functional space but one that should be relaxing and inspiring.
Thankfully, revitalising your bedroom is simple and inexpensive. It's worth updating your bed linen and then adding plenty of cushions and the odd throw or two. These easy changes will make your bedroom feel fresh and loved.
#7 Up cycle furniture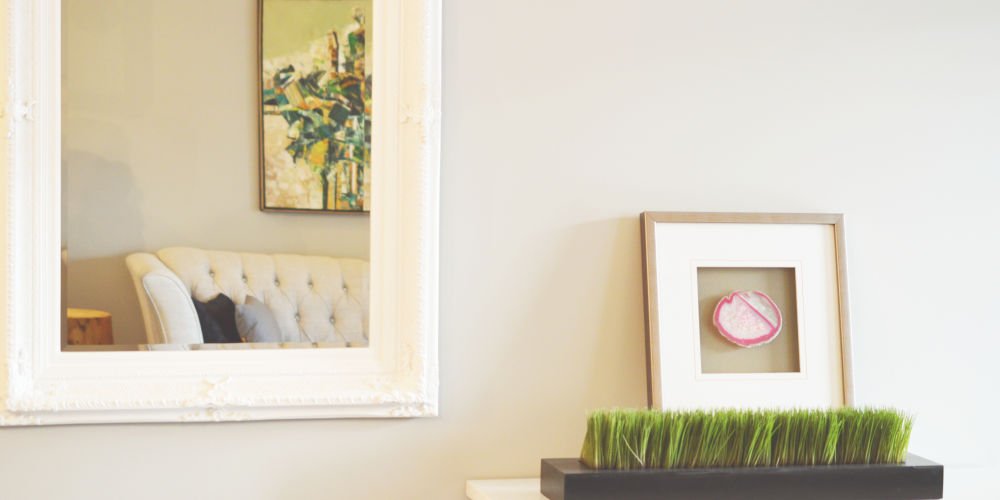 You can easily repurpose furniture with either a new lick of paint or by having some fun antiquing it. There's plenty of ideas that can give your old furniture a new lease of life and most involve more sweat than cash!
One area you can apply these affordable interior design ideas is in the kitchen. Have a go at painting old, outdated cupboard doors and cabinets with white or crème melamine. Finish the transformation with new more modern looking knobs.
#8 Replace heavy fabrics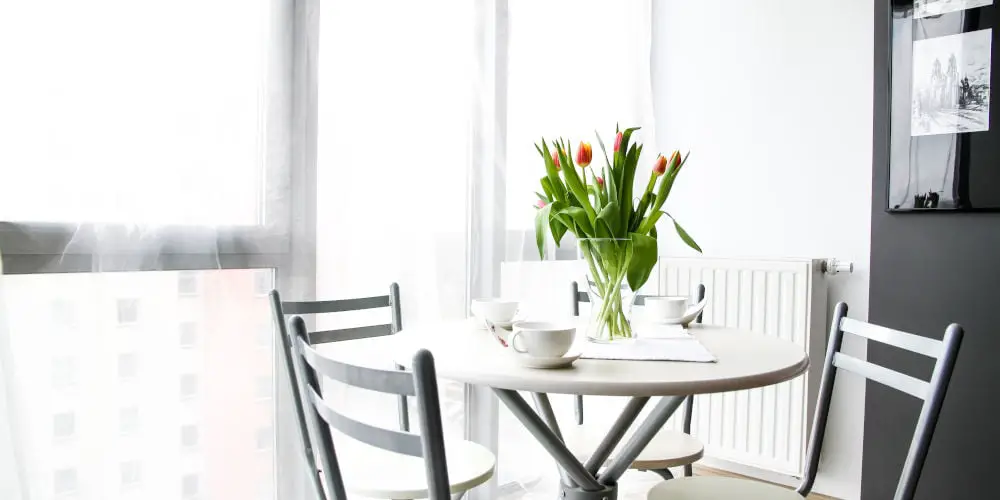 Heavy fabrics will make any room feel dated, no matter how exciting their design is. So keep your room airy and light by swapping them for lightweight fabrics. You could replace them with sheer materials such as voile or lace, for example.
If you don't have pieces of fabric on hand that you can use, then search local fabric stores for affordable materials. Don't worry if you're not great at sewing as you can simply pin-up fabrics with some tacks or try to sew a rod pocket along one edge.
#9 Don't ignore the front door!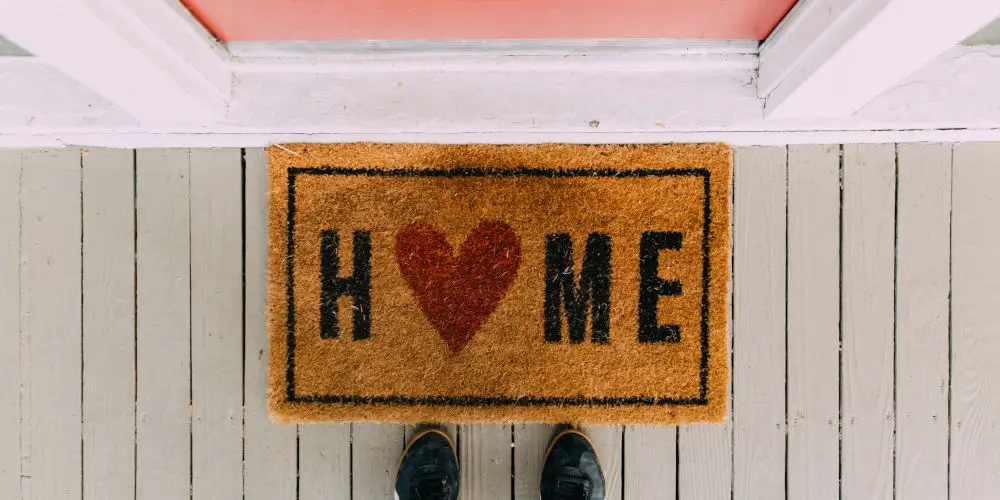 Your front door either creates a good or a bad first impression. And so it's worth spending a bit of money to keep it looking its best and remembering to refresh it every year.
Spruce up your front door with a fresh coat of paint, a new knocker or shiny knob. These simple ideas work wonders. And while you are at it, make sure your doorbell works. No one likes to be ignored!
#10 Art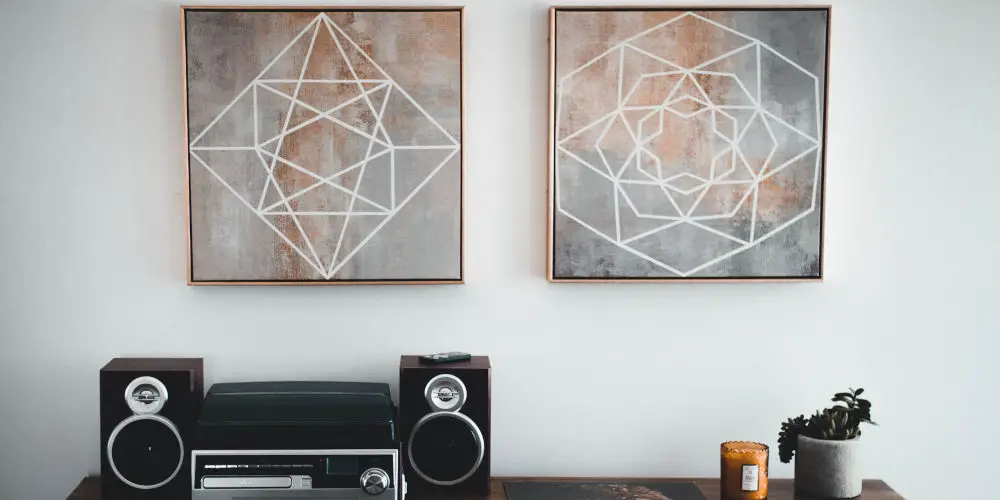 Art is like a fresh coat of paint. Even a small change can have a big impact. So hang some new prints or rearrange your current art in your home. Choose artwork that means something to you and fits with the overall feeling and mood of the room.
And before you think that art is expensive or you don't have a clue what to buy, there is plenty of places online to buy art affordably. Just buy works you love and don't try to follow trends or invest, you'll enjoy them more this way!
Try these affordable interior design ideas in your home
Hopefully, these affordable interior design ideas have inspired you to take a few risks and try some new ideas. Any of these interior design hacks will have a huge impact on your home yet are affordable and quick to try!
Creating a home you love doesn't have to be expensive or on-trend, especially if you have the right affordable interior design ideas. So love your home's interior and make it unique!