9 Autumn gardening tips to maintain your garden
Autumn is the seasons that transforms the garden the most. The long lazy summer days slowly turn into colder, shorter ones. Leaves start to fall and animals start to hibernate. To maintain your garden during the season you need a few autumn gardening tips.
It's the ideal time to tick off some essential gardening tasks such as remove dead vegetation, fix patches in the lawn, tidy your borders, clear your gutters and more.
Autumn is also the perfect time to prepare for next summer, before winter hits and the weather makes working in the garden harder. Use our autumn gardening tips as a road map to help your garden wind down one season while preparing for the next few.
Autumn clean
Before winter hits and the idea of cleaning and tidying fills you with dread, it's worth sorting your shed and greenhouse.
With your shed, it's best to remove everything and collect any items you've enjoyed during the summer such as toys, BBQ and furniture. When everything is piled up, it's time to sort items into logical places.
As you sort, it's best to divide your pile into three categories: keep, bin and eBay. Having three small piles will keep you focused and you'll realise what you have, need and items that can be turned into quick cash.
With this done, it's best to sort the keep pile into a logical order to put back into your shed. After sweeping your shed, start by placing what you'll need last. Keep going until you have items you'll need in spring are at the front.
We'll use a similar process for the greenhouse. Start by removing everything and giving it a good sweep. Next wash it down with a hot solution of garden disinfection or Jeyes Fluid, as either will help to prevent pests and fungal infections.
You'll want to ventilate your greenhouse for a few days, allowing it to dry out. Also, it's worth cleaning pots and seed trays in preparing for next spring.
Tidy borders and leaves
Piling up leaves and general tidying will keep your garden looking fresh and will mean you have less to prepare in spring.
Start by sweeping leaves from your lawn, paths and borders into piles and removing the majority of these piles. It's worth spreading some leaves under hedges, for example, as they will provide shelter for wildlife over winter.
Next, weed any raised beds and borders then spread compost or manure over the soil to insulate plant roots. In winter worms will work it in.
With that done, it's time to remove dying leaves and collapsed stems from herbaceous perennials. You can either pull them out by hand or cutting at the base with secateurs.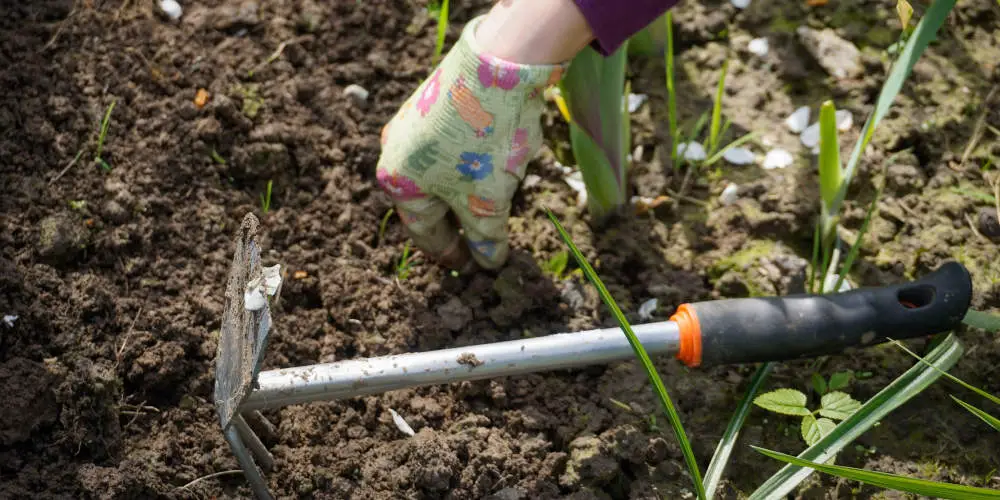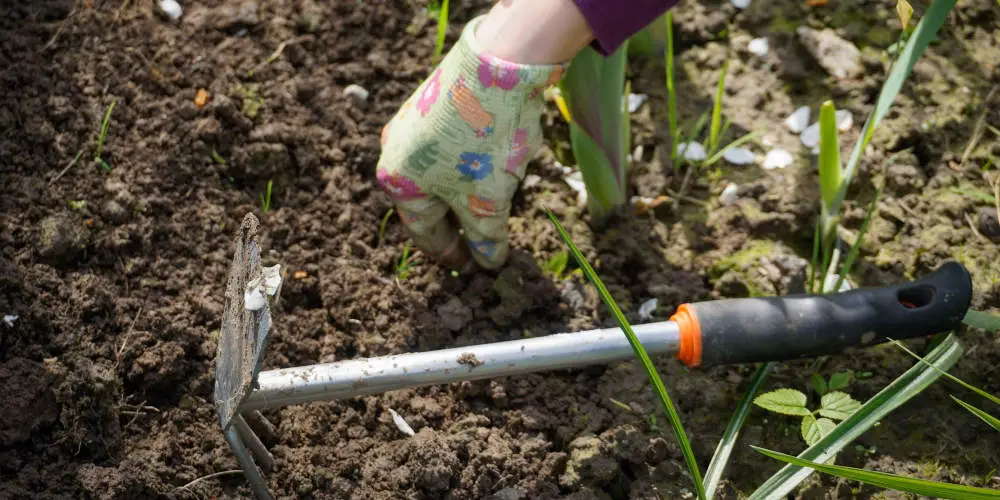 Make repairs
Summer is the time to enjoy your garden, while autumn is the time for maintenance. Sorry, but true!
Start by walking around your garden looking for damage to raised beds, your shed, furniture and compost bins. As you spot issues, it's best to repair right away. Once done, paint them with wood preservative.
Next, take care of your fence. Replace any rotting fence posts or damaged panels, so they don't get blown down in winter storms.
Finally, check your shed roof for leaks and replace any broken panes or faulty vents in greenhouses.
Feed plants
If you have any potted plants, then it's worth feeding them with fertiliser before growth stops for autumn. Use a low-nitrogen fertiliser to avoid soft growth that will be vulnerable to disease and frost, and promote robust frost-resistant growth.
Plants in borders will be fine without a feed as natural organisms act on warm summer soils making nutrients available.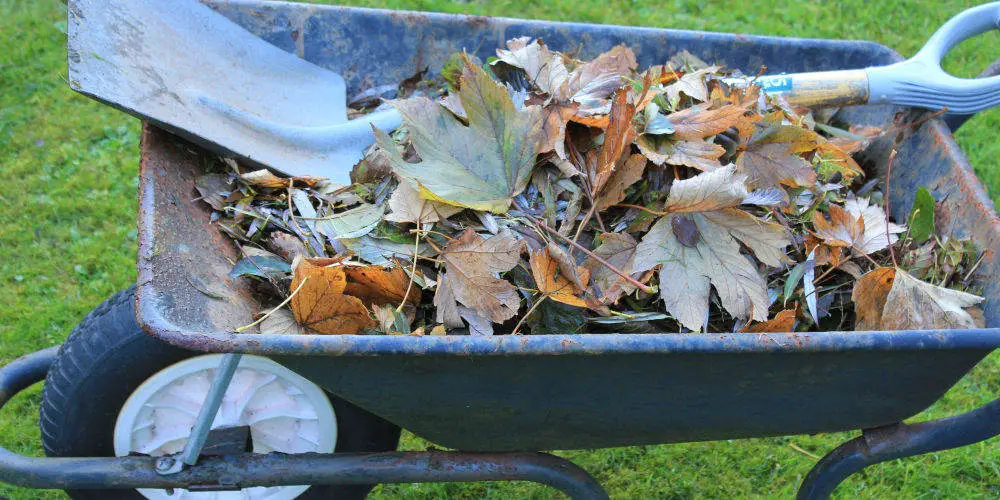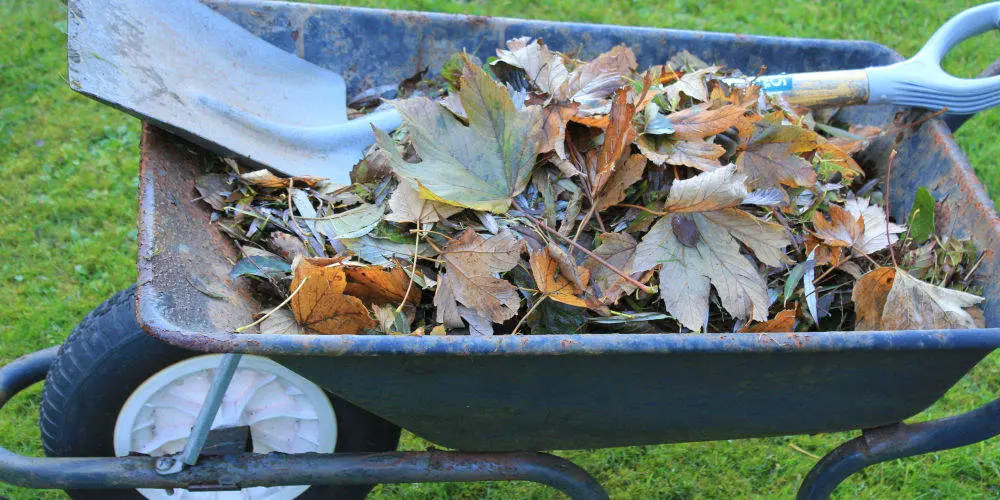 Plant containers
As growth slows in autumn and grinds to a stop in winter, it's best to cut your losses and take advantage of what is left of the growing season to replant with things for the cooler months.
Luckily there's plenty of options including plants such as pansies, viola, and grape hyacinths. You can also plant small shrubs such as euonymus, heathers, and skimmia.
For year-round beauty, consider planting some evergreen ferns such as hart's tongue fern. These low maintenance bushes provide a nice background throughout the year.
Start composting
One of our autumn gardening tips is to start a compost heap. It's the best time to start one because you'll be generating a lot of garden waste that can be turned into something useful!
If you don't know where to start, here are our top tip. First, use a proper compost bin as they retain heat which helps the process.
Unless you shred branches first, it's best to burn them or take them to your local recycling centre.
Other than branches, you can add pretty much all of your garden waste to your compost heap. This includes crop debris from your veg patch, old bedding plants and any moss you've raked from the lawn.
Tree leaves are also fine to add to your compost bin. However, you can use them to create leafmould. Simply put any tree leaves into perforated black polythene bags (use a garden fork to create air holes) and let them rot down.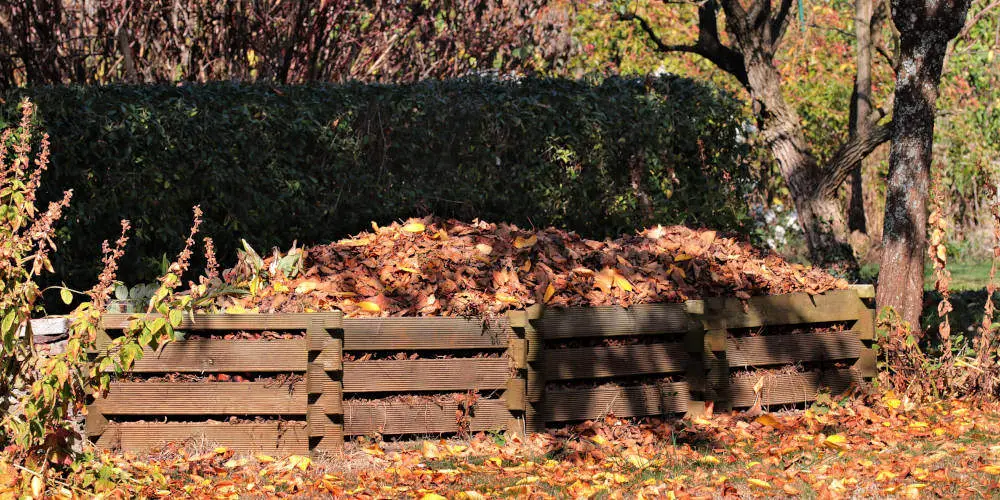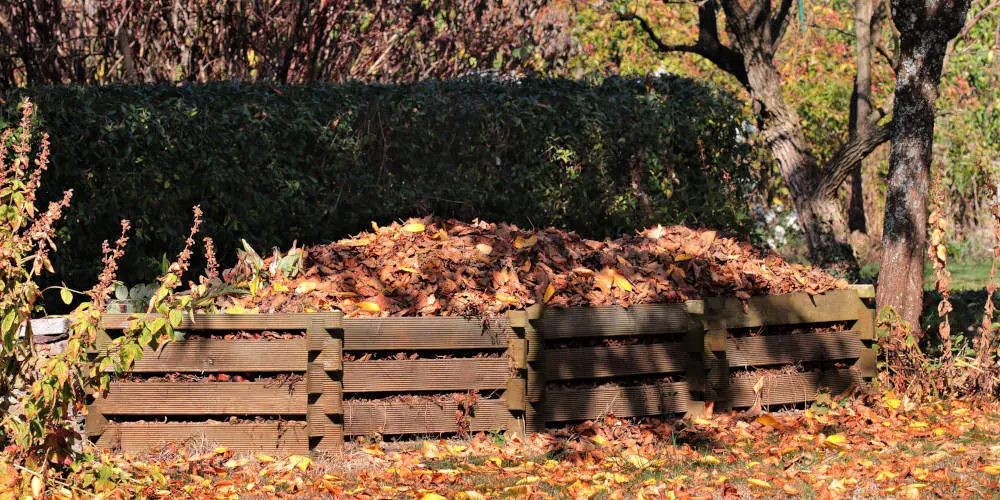 Winter vegetables
Early autumn is a fantastic time to work on your kitchen garden and start growing vegetables for a plentiful winter harvest. Planting onions, broccoli, or peas, now will ensure you have plenty of veg for winter soups.
Lawn care
If you've used and abused your lawn over the summer, it could look a little worse for wear. Don't worry, we can nurture it back to health!
You'll want to collect dead leaves as if they remain, your lawn will start to yellow and the grass will die. Likewise, with moss and dead grass, which can stop the lawn from soaking up moisture and fertiliser.
Next, look for weeds. A few are fine. However, if spot a multitude, then you'll need to treat them using a lawn specific weed killer that won't damage the grass.
With the basics taken care off, it's time to aerate your lawn. So grab your fork and create holes throughout your lawn. This helps vital nutrients get down into the roots of your grass, it'll also improve drainage for those soon to come rainy days.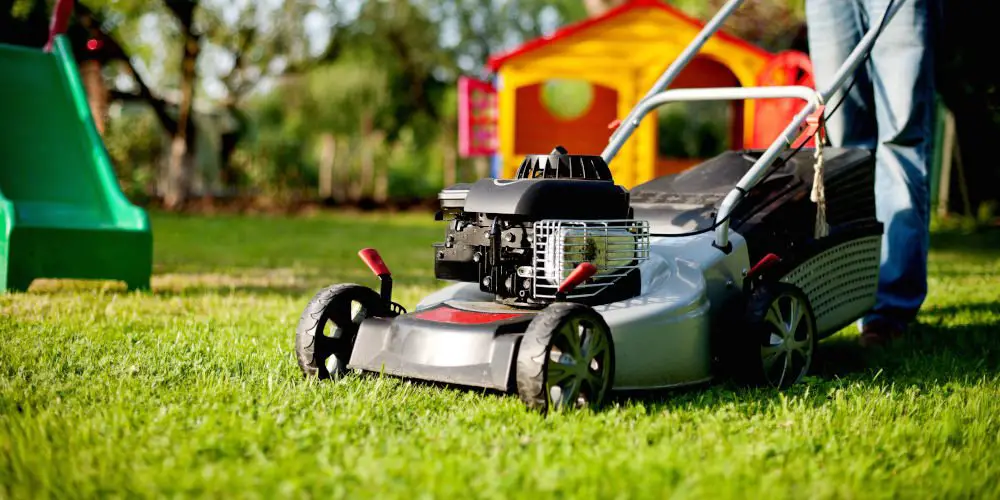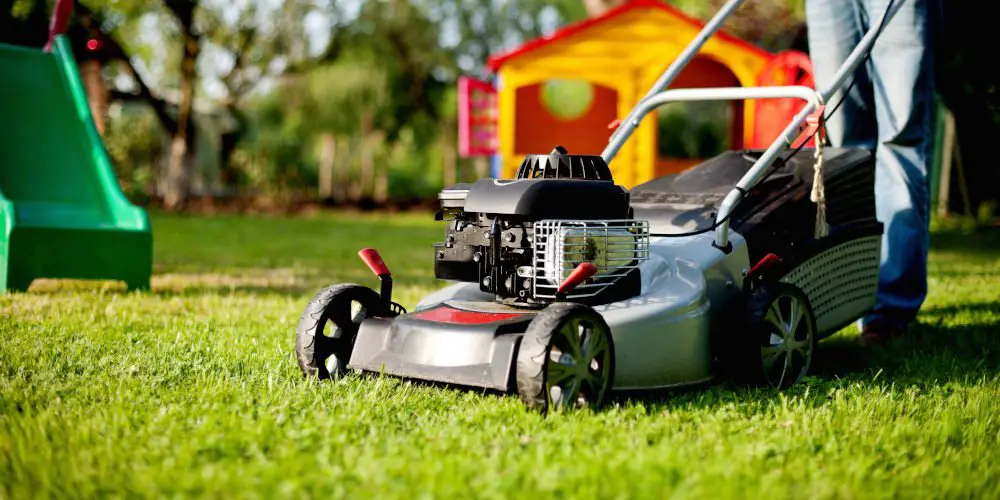 Maintain garden equipment
The final of our autumn gardening tips is to look after your gardening tools.
Thankfully, you only need a few essential gardening tools. Now is the perfect time to check that you have them and purchase any missing ones. It's also a great time for basic maintenance.
It's worth cleaning your lawnmower and taking it for an annual service. This way it'll be in top condition when spring comes around. You'll probably want to put it fairly close to the front of your shed, for easy access.
Tools such as sheers and secateurs need their annual sharpening. While you can do this yourself, it often best to get them looked at by a local gardening centre.
All your gardeing tools including any spades, forks, and your wheelbarrow deserve a good wash. It's a good idea to oil metal parts to prevent rust. Clean wooden handles and protect with linseed oil. However, do make sure to dispose of rags carefully as linseed can combust as it dries.
Try these autumn gardening tips and enjoy your garden
Even just following a few of these autumn gardening tips will mean you have less to do in spring and will encourage a healthy garden.
As early autumn is still fairly warm, it's also a great idea to enjoy your garden while you still can and savour every last second of sun!