How to avoid moving company scams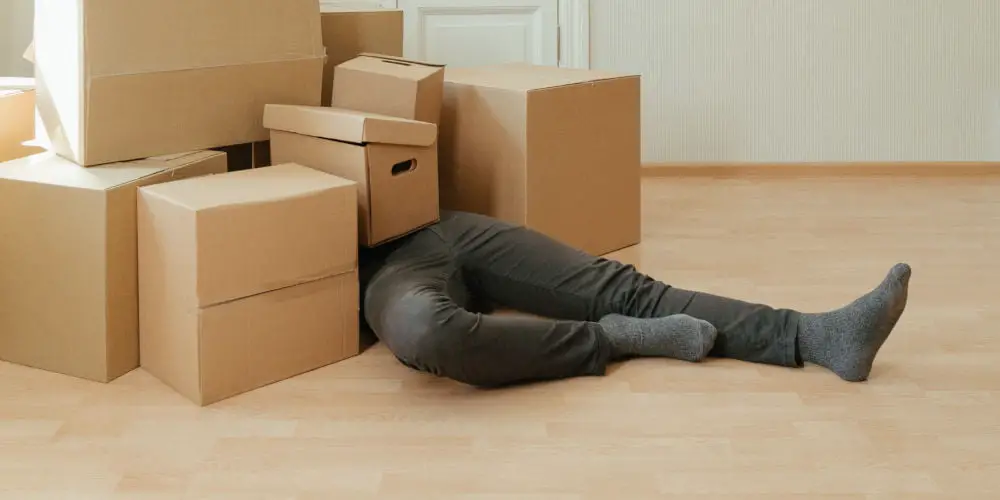 The first thing you think about when moving probably isn't how to avoid moving company scams. It's easier than you think to be caught out.
Scammers will various schemes to lure you in, the most common is unbelievably low prices. If they're successful, you could at best lose money and at worse have your possessions stole.
Thankfully, there are a few easy steps you can take to avoid moving company scams and scammers, and find a legitimate mover who will make your moving day easier while keeping your possessions safe.
Common red flags for moving scams
It's worth always being on the lookout for these red flags as they almost always indicate moving company scams. If you haven't moved for a while or this is your first time, here are the most common signs of a scam.
Lack of company information
Scammers prey on people who don't do research. They might have a flashy website, full of reviews yet if you look closely enough, there's no landline or physical address. They're not part of a trade association and there's no mention of insurance. 
Another common red flag is when calling the company, they either have the default voice mail or use something generic like "moving company" rather than a specific company name.
With every company Google the company name, owner's name, any addresses and any phone number. If they are trading as a limited company, confirm this using Companies House.
Also, be aware that changing a company name is fairly simple, so be careful if you discover a company who's had multiple names in the last few years. They could have rebranded due to negative online reviews yet are still up to their old tricks!
Only quotes by phone
There's no chance someone can accurately quote a fee for moving over the phone. A legitimate moving company will want to thoroughly survey your stuff and property before giving you a final estimate of the job in writing.
If a company refuses to visit your home or only walks around it once, then they're best avoided. Ask for a written estimate and final bill, if they refuses to provide one or keeps making excuses, they could be running a few different moving company scams.
Large deposit
Having to pay a small deposit is common as it shows your serious. However, a scammer will also for a large upfront payment to secure their services, usually only to pocket it and disappear.
Fixed price quote
Even the most experienced movers will make mistakes. They might underestimate the weight of your household belongings or the size of the van needed to move you. Most quotes are subject to change. So be wary of any firm that promises their quote is fixed and won't change.
Standard contract
It's easy to sign a piece of paper without fully reading it or questioning sections. Wait for the firm to draw up a contract specific to your move including every last detail you've discussed. Don't sign anything until your satisfied that the contract is complete.
Insurance that (supposedly) covers everything
Be sceptical if a mover claims their insurance covers absolutely everything. They are likely to be reimbursed a nominal amount per kg if they make a claim. This is highly unlike to cover what's been damaged.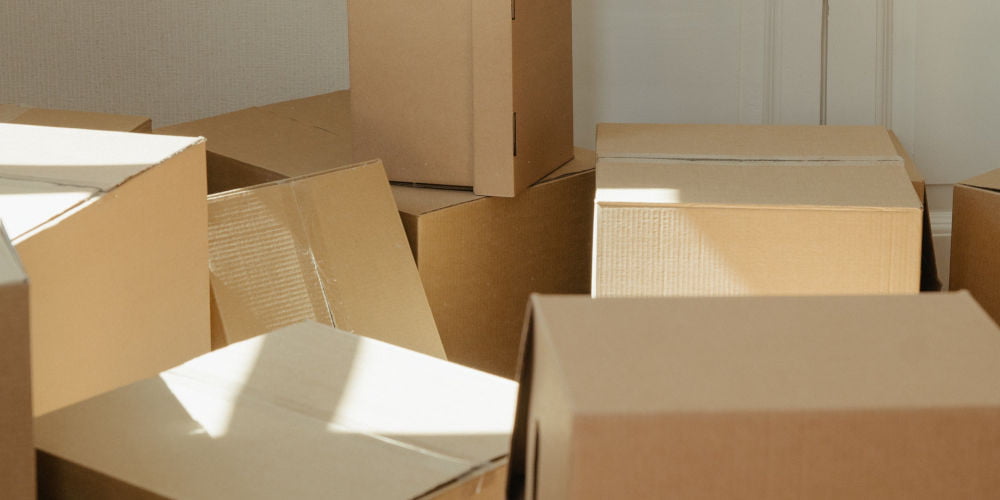 How to protect yourself from moving company scams
There are plenty of steps you can take to avoid moving company scams and ensure your move is smooth.
Pay with a credit card
All credit card payments are protected by law in case something goes wrong such as fraud. Cash on the other hand can easily disappear without a trace.
Read the terms and conditions
Before signing any agreement, read the contract. If you're unsure about anything, email the company for clarity. With a glance, you should be able to identify the collection and drop-off dates, how your final bill will be calculated, where items will be stored if they need to be and insurance detail.
Create your own inventory of your possessions
Keep a written list of all your items and in which box they are is the best way to account for everything. Consider numbering your boxes to keep track of them.
Ask questions
There's no such thing as a dumb question and you can tell a lot about a person by how they answer a question. If they become defensive, dismissive or change the topic, then look for another company.
Don't allow your items to be loaded into an unmarked van
An unmarked van is easy to make disappear along with your items. Some scammer will steal your possessions then attempt to hold at ransom.
Plan your move in advance
Typically, there are 30 days between exchange and completion. Use these 4 weeks to plan your move as the more time you have the better decision you'll make. If you can, it's best to compare a few removal companies, you'll be less likely to fall for a scam.
Ask your estate agent for recommendations
It's worth asking your agent, mortgage broker or conveyancer to recommend a reliable moving company. As they trade on their reputation, they will want to help you to avoid falling for any moving company scams.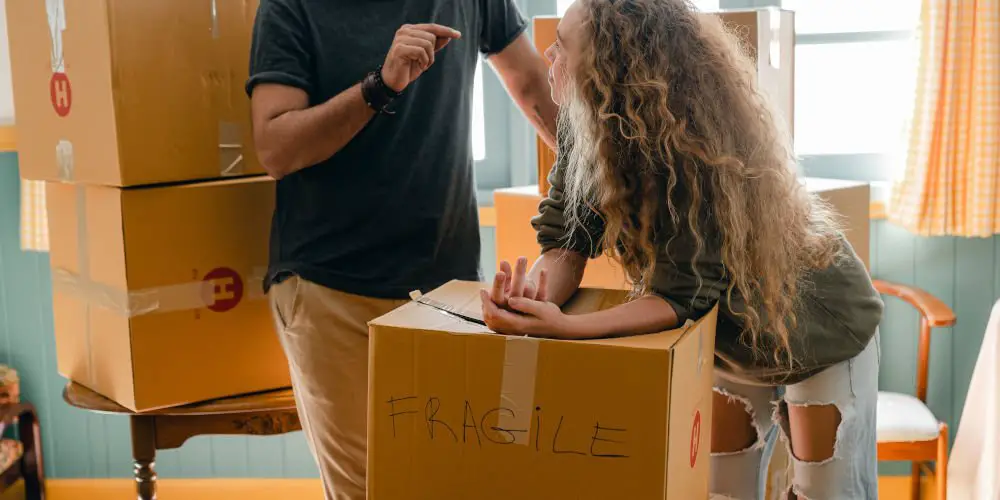 How to choose a reputable moving firm
There are plenty of things that make legitimate companies worth doing business with. It's worth remembering that you are making someone responsible for all of your possessions. So research in-depth and pay a little more to ensure you're not caught up in a scam.
Recommendations
Ask friends, family and co-workers for their recommendations both positive and negative. You can also check the UK's two largest removals associations BAR and NGRs as both bodies hold their members to high standards and have processes in place to deal with complaints.
In fact, you should check any removal company is a member of BAR or NGRs and that their details match on both websites.
Read reviews
An honest business won't get it right all the time but will try to correct their mistakes. They should have reviews on an independent website such as Facebook, Trustpilot and Google Business, which give a complete picture of the company.
Beware of companies who keep changing their name due to bad reviews or can only supply you with glowing ones. Also, avoid any firms that have lots of negative reviews. Learn from other people's mistakes.
Get several estimates
With several quotes, you can compare prices, benchmark firms and spot who's far too cheap, so maybe operating moving company scams.
Don't automatically choose the lowest estimate
We all like to save money but this isn't the time to handing over your possessions to the lower bidder. It's worth paying more to be safe and work with a company who can deliver on their promises.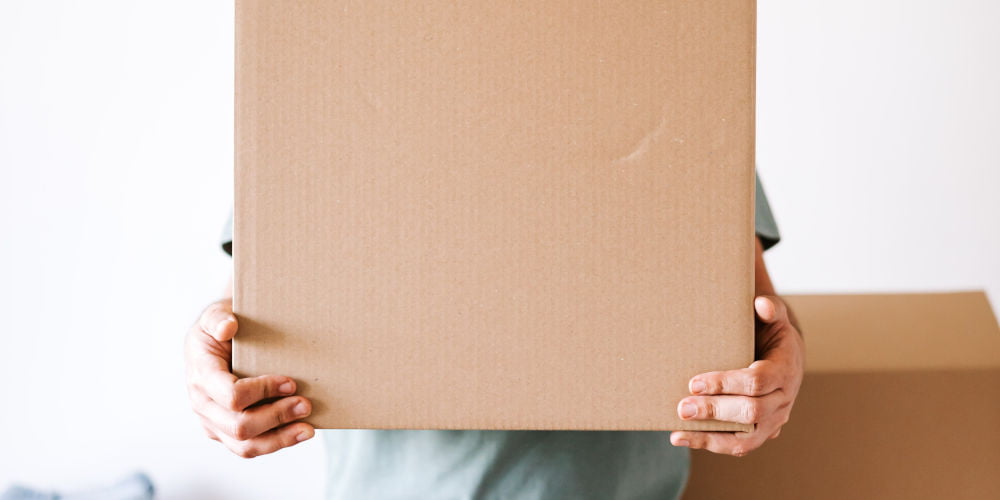 Don't fall victim of moving company scams
There are plenty of moving company scams in operation and you might not spot them at first. However, if you take time to research the company and trust your gut, you should be able to avoid them.
A general rule to live by is "if it looks too good to be true, it usually is"! This definitely applies to moving company scams. So take your time, do your research and compare your options.