How to plan a basement extension on a budget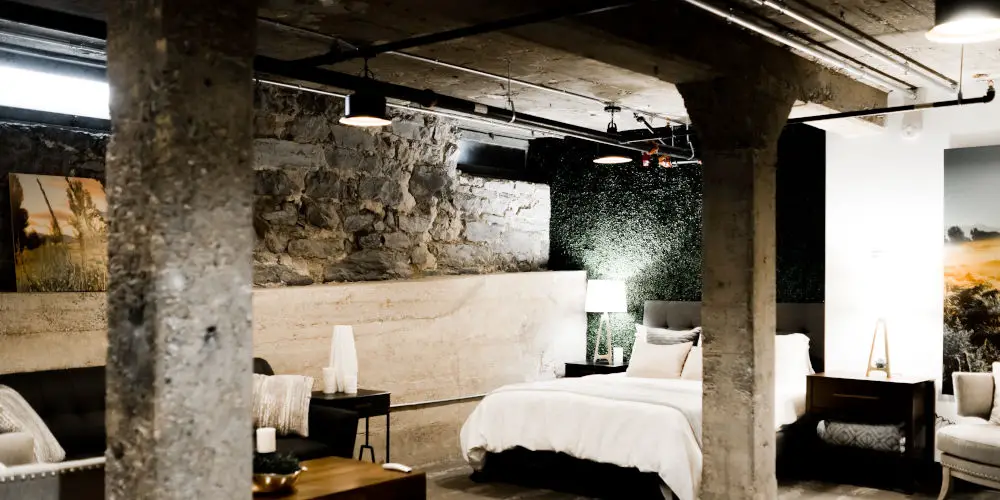 If your desperate for more space, a basement extension could be the answer your looking for.
Converting your basement into a space that is more liveable and usable can help refresh your home or give you some extra space you might need without having to deal with the hassle of moving.
You can also add value to your property by adding a basement extension. So, if you do decide to sell, you can list it at a higher price than you would be able to before.
Your basement may have certain features such as water tanks that need to be worked around. This is one reason it's a good idea to hire a contractor to help you manage these challenges and ensure your basement extension project is successful.
Budget
When you are planning your budget for a basement extension or renovation, your final cost will depend on several factors. You'll have to consider how large your space is, how much larger you want it to be, and any aesthetic changes.
When structural changes are being made, it's important to hire an experienced contractor as you will want to make sure everything is built safely and securely.
They can also help you with insulation and making sure the space is waterproof. Making sure your new basement space is sealed well can help you avoid extensive repairs later on.
While you may want to be able to design the basic layout of your new basement and describe every feature you want, it may be a good idea to hire an architect to help you plan the space and make sure it complies with the law.
Architects can help you create visual plans and advise you along the way. They can also recommend contractors for the building process. Hiring an architect can be quite expensive, but if you are making any kind of extensive structural repairs or extensions, you'll want to consider it.
An improperly built basement extension can cause issues with the rest of your house, so it's one project you won't want to cut corners on.
Planning permission
When making any changes to your home, it's important to check if you need planning permission or not. For the average basement project, you will not need permission as it is covered by Permitted Development rights.
That said, as planning permissions is always evolving, it is a good idea to double check. It is highly recommended that you call or email your local planning authority to find the latest information, and to get a better idea if your specific project will require permission.
Building Regulations
While planning permissions are likely not required, you will need Building Regulations approval. Your local planning authority will send a building control surveyor to inspect the extension multiple times throughout the process and issue a certification of completion at the end.
You will need building regulation approval for any projects that do the following:
Replace fuse boxes or make any significant electrical changes
Install a bathroom
Put in air-conditioning or heating systems
Replace any windows or doors
Party Wall Act
If your house is attached to another or terraced, you should spend time looking into the Party Wall Act to determine if it applies to your situation. To put it plainly, the Act states that you need to notify your neighbours of intended work before you begin and agree on the scope of the work and a timeline.
Failure to agree with your neighbours (informally or formally), could create a legal headache during your project that could stop work and have a negative impact on your budget.
Safety considerations
You should install smoke detectors and carbon monoxide alarms throughout your house, and that includes the basement as well. These can help make a huge difference and save your life. Making sure you have a way out if the staircase is blocked is also vital.
If you're unsure, ask your architect or a heating engineer as they can help assuage your concerns with a specific design.
Lighting
As your basement is typically completely underground, you'll be lacking natural light. While you can correct that with floor and table lamps throughout the space, it may be a good idea to add some overhead lighting.
Avoid pedant lights as most basements don't have high ceilings and the drop between the fitting and the lampshade can create issues. Instead, use recessed lighting as it's a great alternative.
It's an even better idea to incorporate several windows into your design. Small windows near the top of your basement walls can bring in some natural light which can make a huge difference.
Heating
Adding some kind of heating system can help make your basement a more desirable and liveable space. One unique option is underfloor heating, which it is a system that spreads heat across your basement floor.
Radiators are also good options, and plug-in heaters are available as well. It comes down to your personal preferences and your budget. The underfloor heating may be luxurious, but the cost of this can cause your overall budget to skyrocket. On the other hand, plug-in heaters can be quite affordable.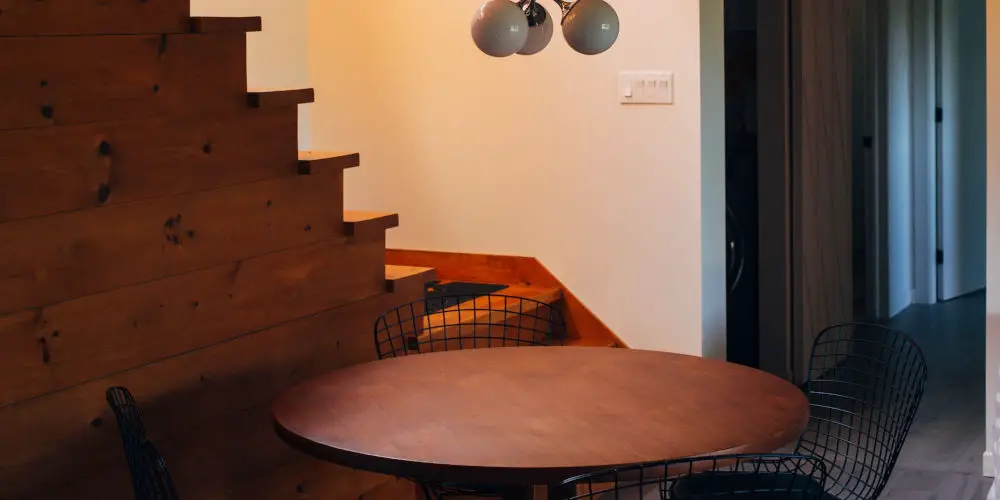 Staircase
If you already have a staircase leading down to your basement, you might overlook them in your renovation. But it's always a great idea to upgrade your stairs to fit with the newly designed aesthetic that you've chosen for your basement.
Giving them a fresh coat of paint can make a huge difference. Plus, if you don't already have built-in storage in the space under the stairs can help a lot. You also may have to adjust the size of the staircase or the length to make it easier to use as you transform your basement into liveable space.
Waterproofing
As mentioned earlier, ensuring that your basement is sealed and waterproof can save you a lot of time and money later on. It can also be an important safety factor, as extensive water damage can cause severe structural issues. Additionally, water damage can cause mould and other decay.
There are multiple methods to achieve this, and your contractors can help walk you through the options and may ask a structural engineer for a second opinion. Contractors can also make sure all of the work done here will comply with any regulations.
Start planning your basement extension now
Expanding your basement can be an exciting project! There are many things to consider to make sure your basement extension is done properly. The best way you can ensure you don't blow your budget is to hire a contractor as they can help you avoid any unnecessary headaches and keep the project moving.