Basic bathroom layout ideas for designing from scratch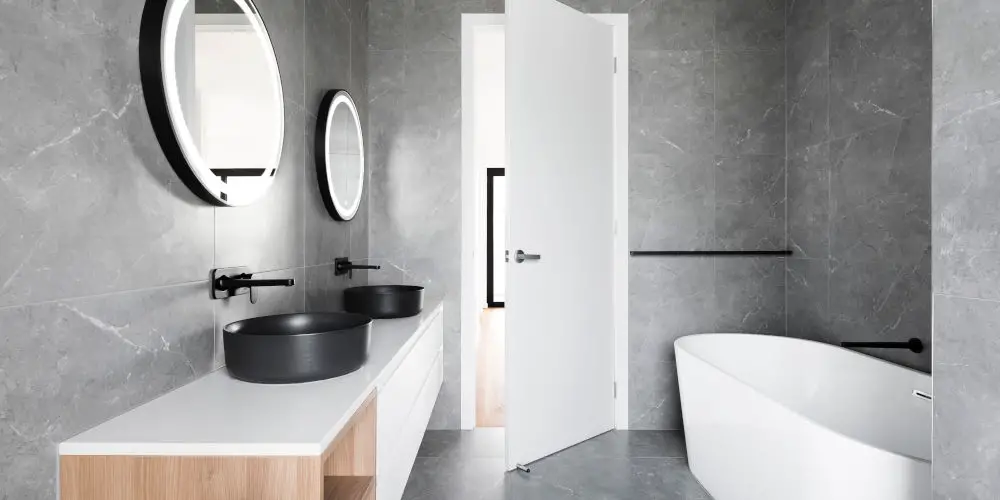 Having the opportunity to design your bathroom from the ground up is exciting! It gives you the chance to create a space that is perfectly customized for you and your needs, whatever they may be. That said, you'll need to understand basic bathroom layout ideas to design a functional space.
No matter how big your space is, there are several options that can ensure you're utilizing every centimetre of space that you have to use. Here are all the features that are used in a basic bathroom layout.
Separate areas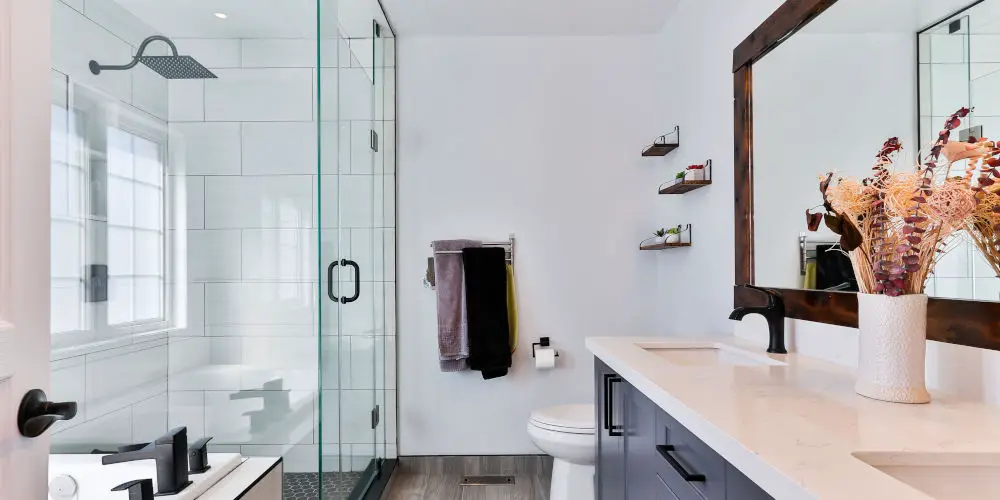 If you're lucky enough to have a bigger space for your bathroom, consider a separate room or compartment for a toilet. It can make the room feel smaller overall, but if you have one bathroom and multiple people living in the house, it can make a big difference and make the space more efficient.
In some basic bathroom layouts, the shower is also place in a separate compartment, leaving the sinks and counter space open for use even if the bathroom is otherwise occupied.
Dream vanity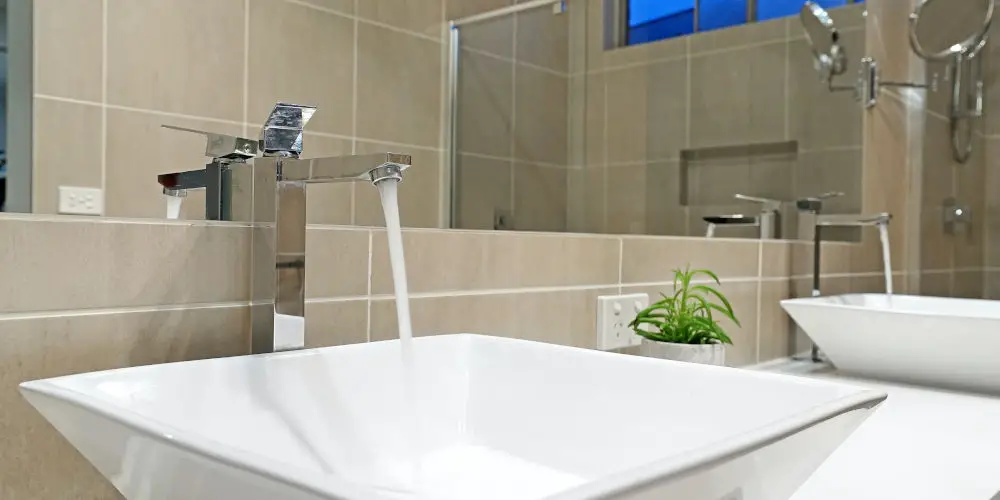 At a minimum, you'll need a sink in your bathroom, but there's no reason to restrict yourself to just that. If you expect more than one person to need to use a sink while getting ready in the morning, including two sinks can be a hugely beneficial addition.
Alternatively, you can include counter space that can be used as a makeup station, for example. If you spend a lot of time styling your hair every day, consider adding a counter space with great storage for all of your tools and products.
It's great to customize your space, but it's not necessarily a good idea to build in something that's overly customized.
For example, a built-in holder in your counter for a hairdryer might benefit you immensely but might make your house harder to sell in the future. That's not to say you shouldn't do it! It's just something to be aware of.
Another type of vanity to consider is a built-in one that floats as it will appear to be hovering above the ground which can give the illusion of a larger space.
Mirrors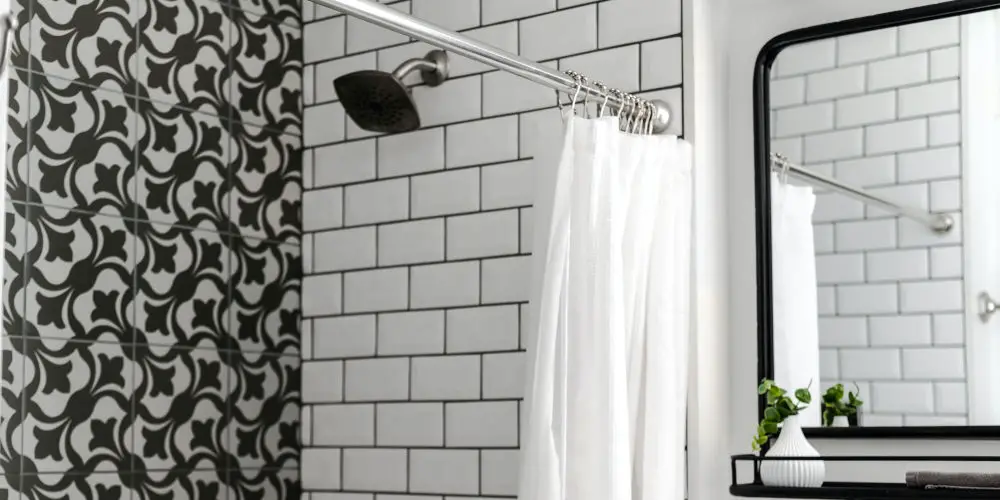 It's crucial to have a mirror in your basic bathroom layout. Not only are they practical, but they can also be stylish design elements as well.
A simple mirror hung over the sink is wonderful, but you can upgrade it with a circular mirror, or a mirror in any shape that has backlighting built-in.
This extra element will increase the upfront cost but will create a useful and luxurious touch. Mirrors that are large or strategically placed can also give the illusion of a larger space as well.
Showers and bathtubs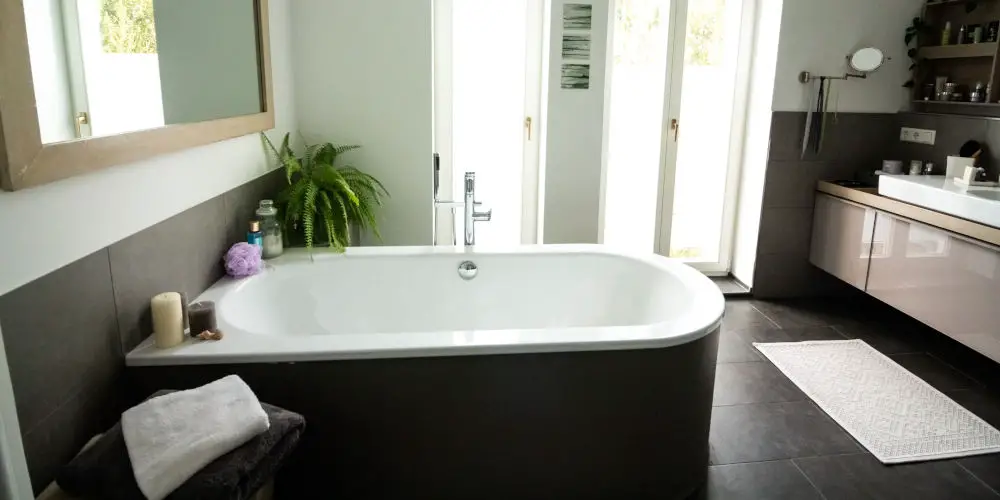 The decision between a shower and a bathtub can be one of the biggest you'll make during the renovation process. It can also be an expensive decision, and it's one that's usually dependent on the amount of space that you have.
If you're lucky enough to have a large space for your bathroom, you might even be able to have both. A bathtub offers versatility because you can use it as a tub and you can shower in it as well.
However, a walk-in shower is a also hugely popular. For example, you can have a rainfall shower which offers a luxurious experience.
However, it's generally a good idea to have at least one bathtub in your house. If you have small children, or you like to soak, bathtubs are essential. They can also be useful for cleaning, bathing dogs or other pets, and more!
Colours
A darker colour scheme can be cosy but can also make your space look small. Matte is a classic yet on-trend colour that can be incorporated into faucets or an accent wall.
It depends on what kind of vibe you're hoping for, but adding matte black and wooden accents can create a serene and spa-like environment.
If you're not focused on achieving that particular kind of atmosphere, crisp whites and neutrals are a great choice. These colour palettes create a space that feels clean and has a bright ambiance.
Small bathrooms and storage space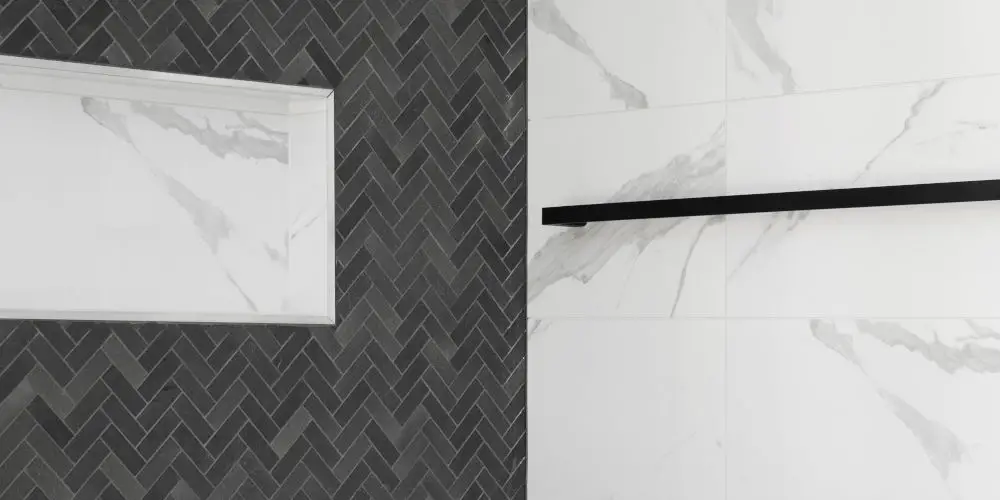 If you have a small bathroom, there are many things you can do to make sure that your space is being used efficiently. Firstly, use full-sized sinks or showers.
It may be tempting to try to find a mini version so you have more space, but this can actually make the space appear smaller.
Remember to use your vertical space as well. You can install cabinets, but open shelves can be convenient as well. They're easier to use and you can see everything you have as well.
Place a plant or candle on one of these shelves along with matching bottles or jars for an easy decorative element.
If you have the space for it, consider a built-in shelf. This type of shelf is set into the wall so it does not stick out and get in the way.
These niches are often built behind doors and can make a space that usually doesn't have any practical use into an incredibly valuable storage space. Use it for towels, cleaning products, etc.
Practical limitations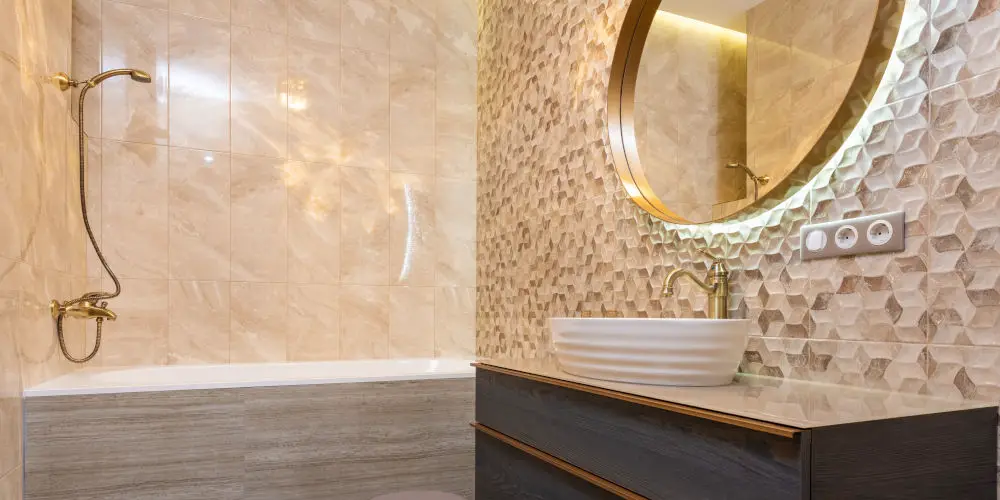 As exciting as it is to brainstorm and come up with a long list of items that would be in your dream bathroom, you are ultimately restricted by your budget and your pre-existing plumbing situation.
If you are building a new house and don't have pipe work in place, you'll have a lot more flexibility.
When it comes to plumbing or electrical rewiring, it may be a good idea to hire a contractor. If the work required is fairly straightforward you may be lucky and can do it yourself. That said, hiring a contractor can help ensure that the work is completed efficiently and correctly the first time.
What is the optimum layout for my space?
Now you have a better idea of the key components, you might wonder how can we plan the basic bathroom layout? Unlike with kitchen design with the triangle rule, you're free to place bathroom elements where you feel they fit best.
Your basic bathroom layout will depend on:
The available space
Current drainage configuration (as well as the floor joist direction of travel etc)
The look and functionality you want to achieve
Your budget
Ideally, before installing a new bathroom, you should take some time to plan how it will function and feel. By planning and visualising a bathroom layout, you remove the guesswork and ensure you can fit all the elements you desire.
There are three methods you could use to plan and visualise your new bathroom. But, first, you'll need to gather some basic measurements!
The old fashion way
Using your measurements, a pencil, rule and graph paper, you could draw an outline of the space. You could then either create a few copies and draw directly on each one where elements could go.
You could, however, create a master floor plan and then draw elements on a separate sheet and cut them out. This would allow you to easily move elements around and experiment with a few layouts.
Use software
If you prefer, you could use software or an online floor planner such as Roomstyler or RoomSketcher to easy play with different layouts and be able to view every angle of the room.
Layout elements in the space
For some, they'll have a plan in their head and be able to wait until the elements arrive. With all the parts in situ, they'll move elements around until happy.
Two-step process
Of course, we'd advise a two-step plan when planning your basic bathroom layout. Firstly create a few different layouts on paper or using software.
When you're happy, order the elements and then lay them in the space to check your plan. If you're not completely satisfied, then move elements around until you are.
With this approach, you minimise the guesswork while maximising your space. When the vanity unit, bath and toilet arrive, you'll have a solid idea of where they go.
Top basic bathroom layout ideas
Designing any part of your house from scratch is a unique and exciting opportunity that you should definitely take advantage of! Dream big and create a beautiful space where you can relax and get ready at the beginning or at the end of the day.
Make sure you spend the time to consider a range of basic bathroom layout as you'll end up with a solution that is both practical and beautiful. You might wonder how long it takes to fit a bathroom. Don't worry, we've got an article that explains that too!