Basic kitchen layout ideas and tips to create a new design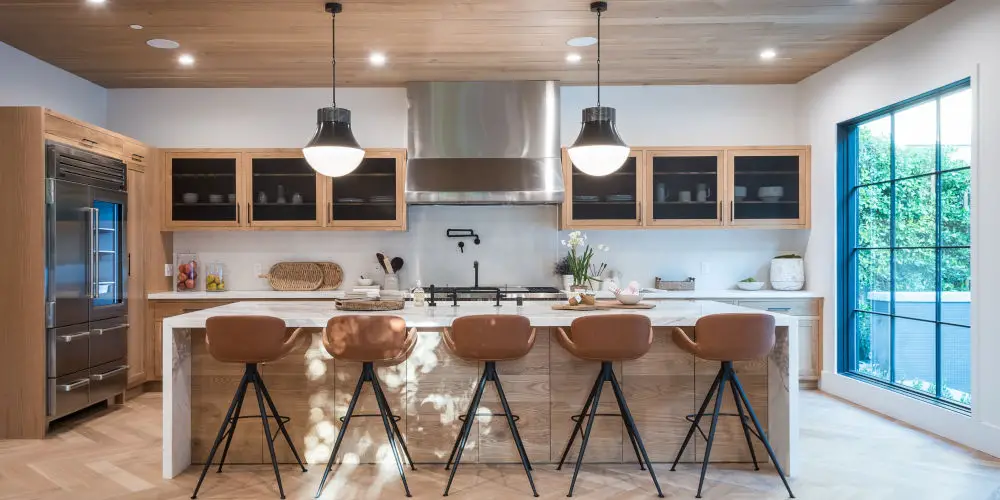 Understanding the basic kitchen layouts is an important first step if you're planning on renovating your kitchen and upgrading it, regardless of your reasons why.
You might need to rework the space and increase how much storage you have, or you might just want to switch some things out for aesthetic reasons.
Either way, there are a few things to consider before starting to design your dream kitchen. The most important element is understanding the basic kitchen layout ideas.
What to consider when designing your basic kitchen layout
The most important thing you'll have to think about is functionality and practicality. You might really want a kitchen island. But do you really have enough room for that? It's crucial to ensure that your kitchen design is usable.
Where is your sink going to go?
Not only are there practical reasons that can dictate where your kitchen sink will sit such as plumbing options, it's also a good idea to think critically about which location will be convenient for you.
Putting it in a central location so you can easily pour hot water down the sink or drain pasta, for example, can save you time and energy in the future.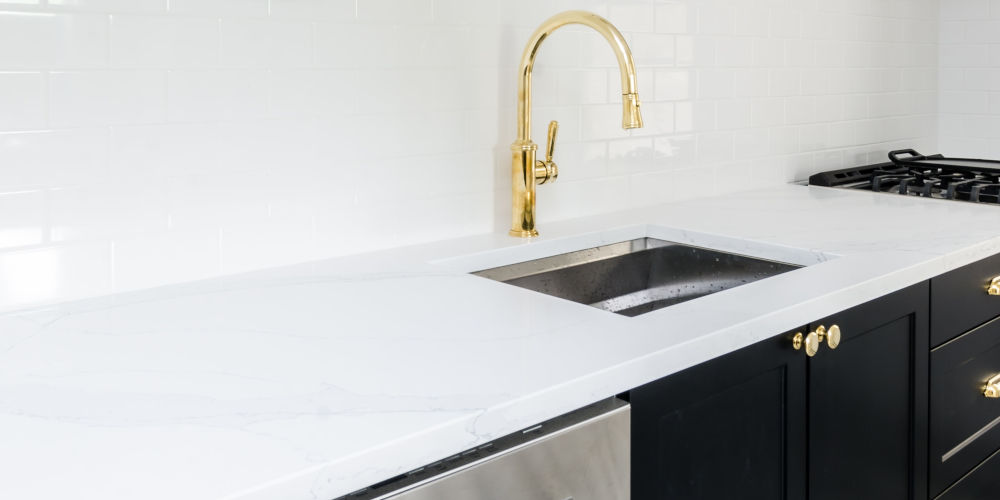 What about the other appliances?
Once you've decided where to place your sink, you can start to think about your oven, dishwasher, etc. You'll have to think about plumbing, electricity, and ventilation when making the decision. It may be helpful to hire a professional kitchen designer to consult with at this stage.
The kitchen work triangle rule is important!
The kitchen work triangle rule refers to the three primary stations within a kitchen and how they are arranged in relation to each other.
The three stations are the stove, the sink, and the refrigerator and the imaginary lines between them make up a triangle, and experts say that they should be close together but not too close in order to maximize efficiency.
If you're only able to fit a one-wall kitchen into your space, you may not be able to have a literal triangle, but you should still consider the spacing of these stations when you're planning.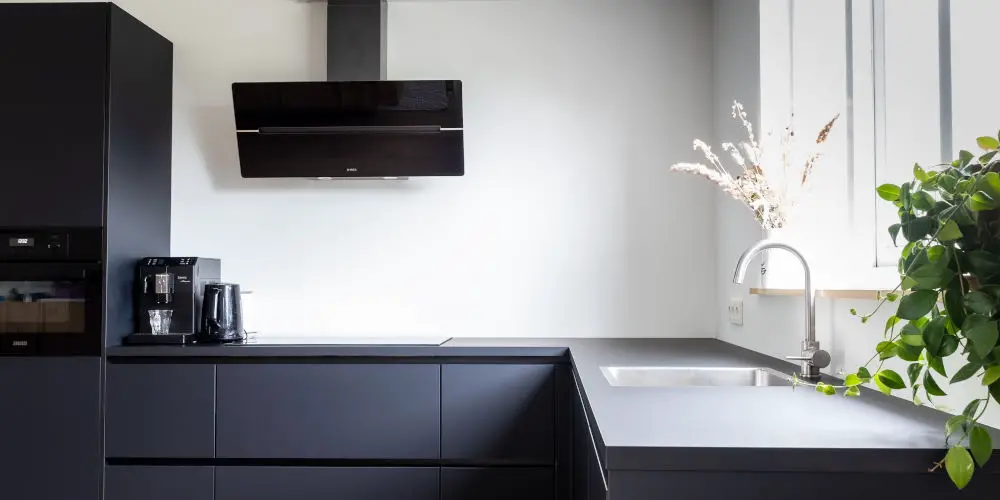 Make sure you use all of the space that you have
Many kitchens don't make good use of vertical space, so this is something to make sure you're including in your design. You can include higher cabinets, but open shelves are also a great option.
Not only are they practical, but if you load them up with the right things, they can be a stylish element in your space.
Think about how you normally cook, and the ways you'd like to
This might seem obvious, but spending a few minutes envisioning what your perfect cooking experience would look like might help you make a pivotal decision. Maybe you're used to a basic kitchen layout but open shelving would make your life a lot easier.
Maybe you'd like an instant boiling water tap near the stove. This is a type of faucet located by the stove that is conveniently located to fill up your pots while you're cooking.
Whether or not all of the gadgets and changes you think of might be able to make into your final layout, making a wish list can help you make a decision.
Six main types of kitchen layouts
Once you have a good idea about what you want in a kitchen, you can pick a layout. There are six standard types of kitchen layouts – some work for smaller spaces and some don't. If you have a small space, you likely won't have the option to include an island.
Single wall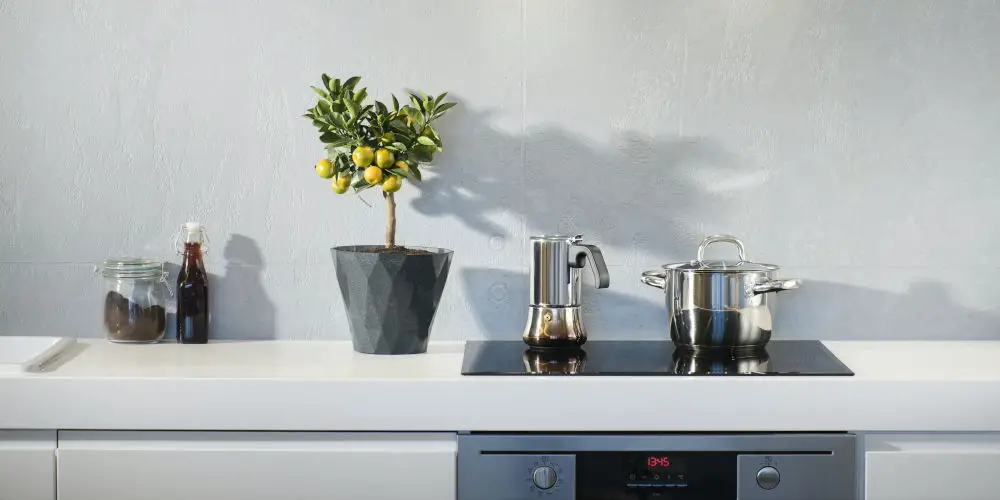 The one wall kitchen layout is perfect for those who might not need as much built in space and would like more of an open feel. It's a great fit for small spaces and can be supplemented with shelves or carts.
This layout can also be easier if you're hoping to complete the renovation by yourself – the lack of corners to line up can make it easier to finish.
Galley kitchen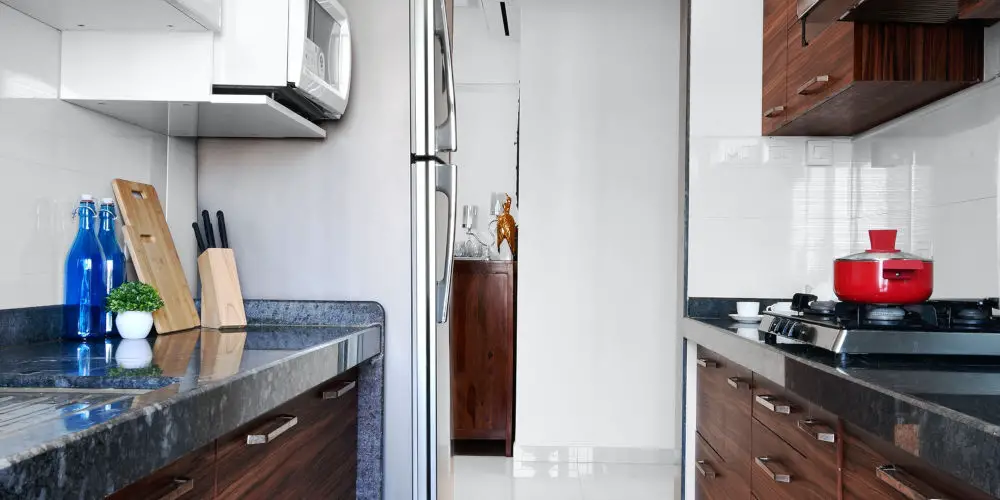 A Galley Kitchen, is a layout that consists of two walls of cabinetry and appliances that face each other – it's like two one wall kitchens facing each other. This layout is a great option if only one person will be using the kitchen at one time and it provides quite a bit of storage space.
L-shape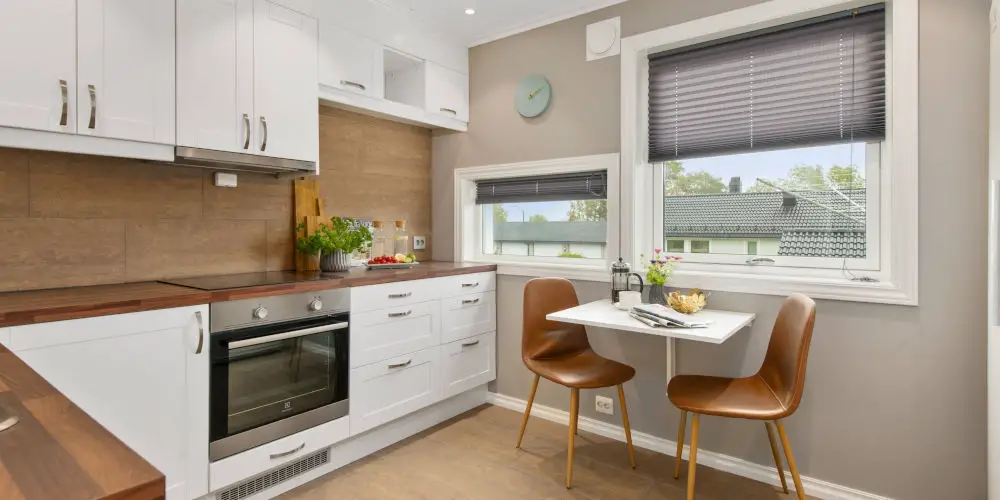 The L-Shape layout is one of the most popular kitchen designs because it is so practical. As you might imagine, it consists of a series of cabinets, shelves, and appliances that are built into an L-shape along two walls.
These layouts contribute to an efficient work-flow and generally provide a lot of storage. It's so flexible and can be adjusted to fit many different sized spaces. An L-shaped layout can offer as much space as a galley kitchen, but can feel far more open.
You can pair it with the best family dining table or mobile kitchen island for additional space.
U-shape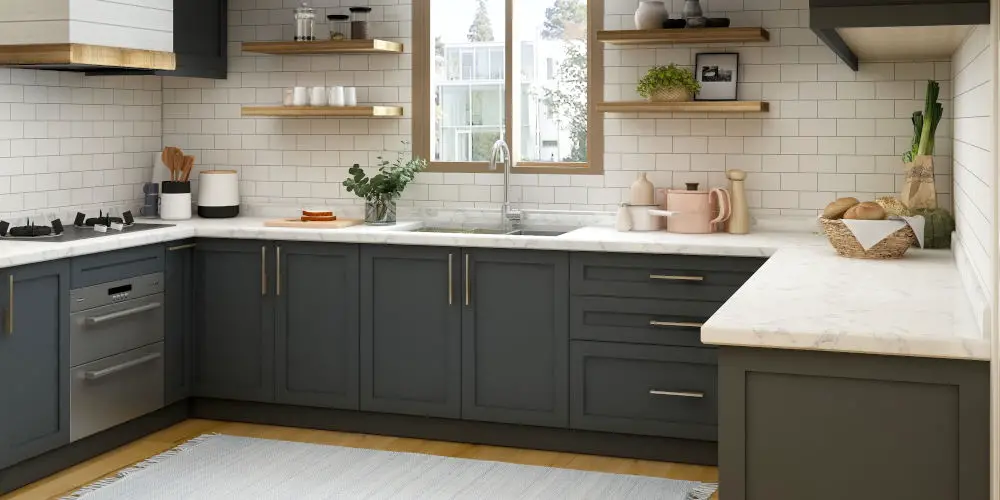 A U-shaped kitchen is built against three walls in, as you may have guessed, a U-shape! These layouts are increasingly popular and are thought to maximize storage and counter-space.
A U-shaped layout can also increase the value of your home so you may want to consider some variation of a U-shaped kitchen if you are thinking of selling your home or may in the future.
P-shape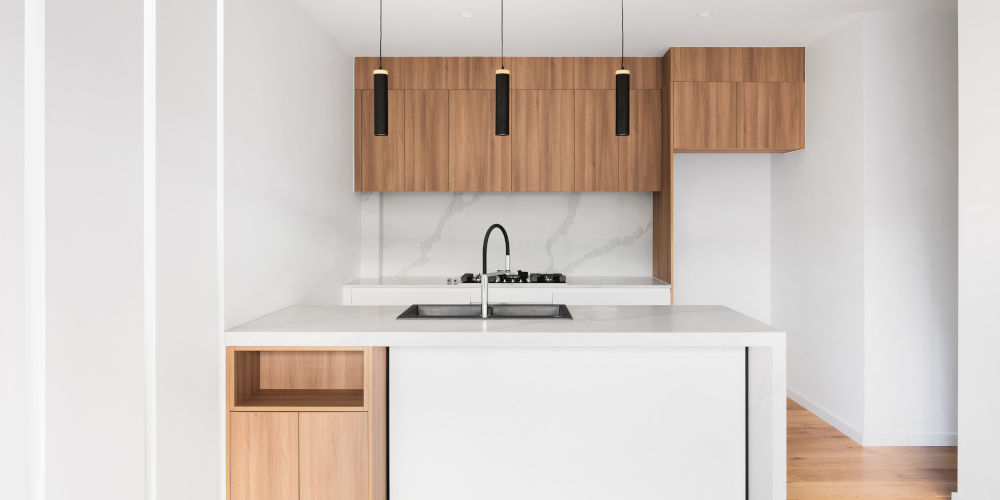 A P-shaped layout can be thought of as an alternative version of a U-shaped kitchen. Two of the three sides are built along the wall, but one juts out and creates a similar feel to a kitchen island.
The portion that's not fully against a wall is best served as counter space, although some kitchens use this space for a stove. These are great for larger kitchens and can create ideal spaces for socializing as well.
If you and your family or friends enjoy spending time in your kitchen while someone is preparing food, then this is an ideal layout to consider.
Island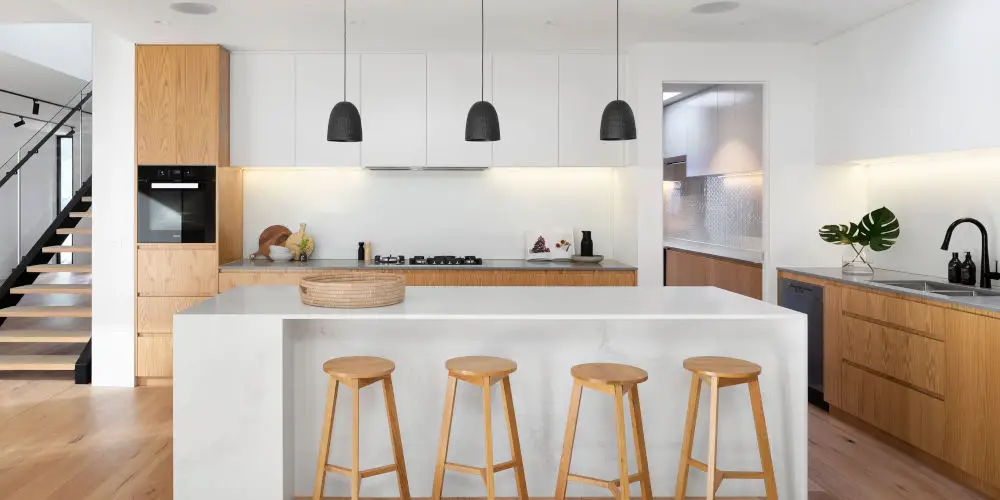 A kitchen island is a free-standing cabinet with some kind of counter space on top. Technically this would be more accurately considered an addition to the other five layouts. They usually require quite a bit of space, but if you're able to fit one they'll significantly increase the value of your home.
Where to start designing your kitchen?
As you now have a better understanding of the basic kitchen layouts, you can start to design one that fully utilises your space. It's best to start either with a pencil and paper and experiment with a few different layouts or use online software such as RoomSketcher or Roomstyler.
Once you've played with a few basic kitchen layouts, settling on the final design becomes easier. If you're using software, then you'll be able to walk around the space and see how it feels!
As one of the biggest investments in your home, consider working with an interior designer or a local kitchen company who can help turn your ideas into a fully finished kitchen! Aim to get it right the first time and not have to waste money correcting your mistakes down the road.