How to design your dream bedroom for maximum sleep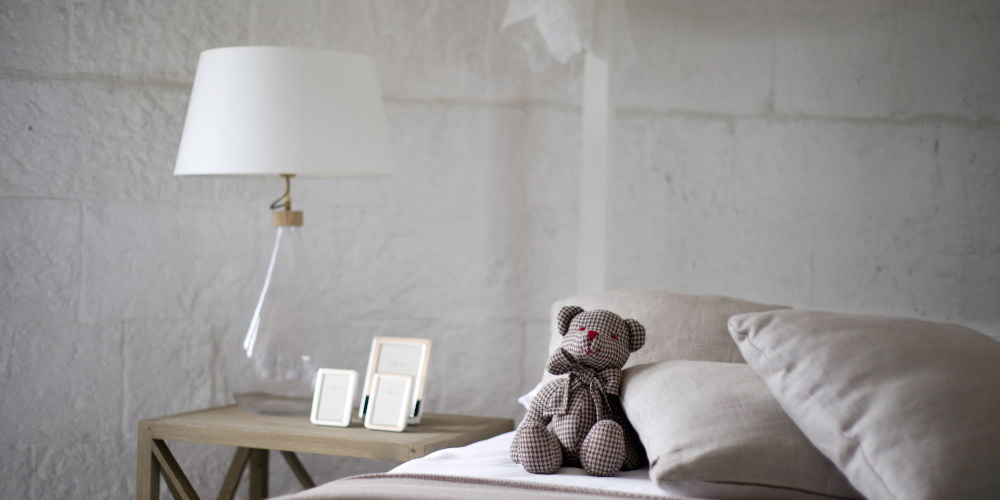 Long gone are the days where the bedroom was used purely for sleep. Many now consider it a retreat from the world. If you want to design your dream bedroom, then you'll need a plan, some patience and be willing to experiment.
Your master bedroom is where you spend long weekends with a coffee and an iPad. Somewhere we can gather as a family. And of course, a place where you can catch some shut eye.
It might not be easy to design your dream bedroom as it's a never-ending process which involves inspiration, time and thought. However, there are several steps you can take to develop a calmer bedroom.
Declutter
Before you start to design your dream bedroom or order new furniture that you're thinking about, it's worth taking stock. If you've lived there for quite a while, your bedroom is likely full of cultter.
It's worth starting by declutttering. eBay estimates that we have around £2000 of unused stuff in our house. Most of which is probably in our bedroom!
So start with baby steps. Try to sort a unit each weekend and divide into four piles. Firstly the keep pile, this is stuff you don't want to/can't face parting with.
The second pile is a maybe, and it's for all those items you can't decide what to do with just yet. That's fine, revisit the next day and with a clear head, make some decisions!
Our third pile is destined for eBay or Gumtree or Facebook Marketplace. So it's time to grab your phone and take some photos of your items and upload onto your chosen platform.
Remember if you're selling on eBay to check that you can post items and the cost of postage before listing the items. Luckily you can find all of this out on the Royal Mail website.
Inspiration time
Grab a cup of tea and let's get inspired by other people's bedroom designs. Here are some of our favourites. It's also worth opening a Pinterest account and start to pin everything that inspires you. Don't worry you can sort and curate later. Anyway here's what is currently inspiring us!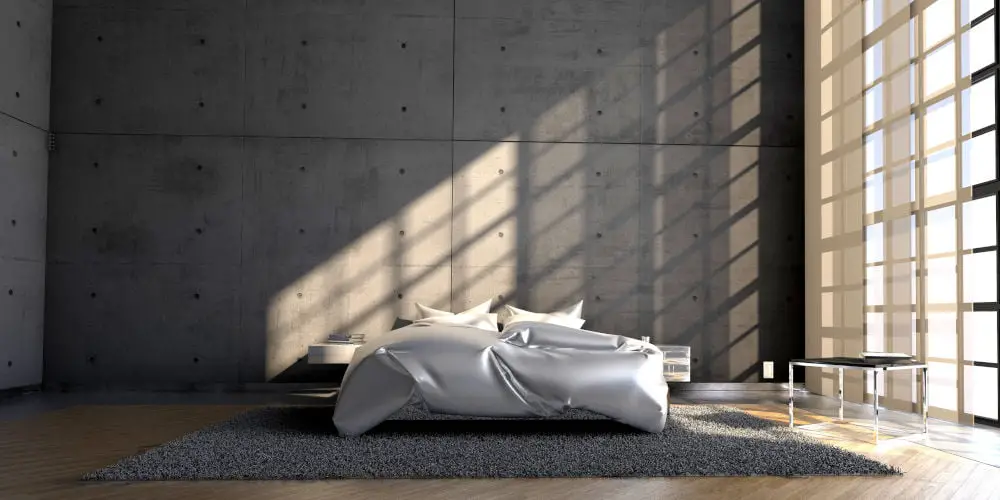 This architectural bedroom is sleek and clean. While not everyone's taste, it's minimal design, bold colours and use of light is inspiring.
With a nod to Asian art, this design uses a mix of colours effectively. The orange tones warm the more calm blues, creating excitement. The art is bold yet refined, so complements the orange and blue tones.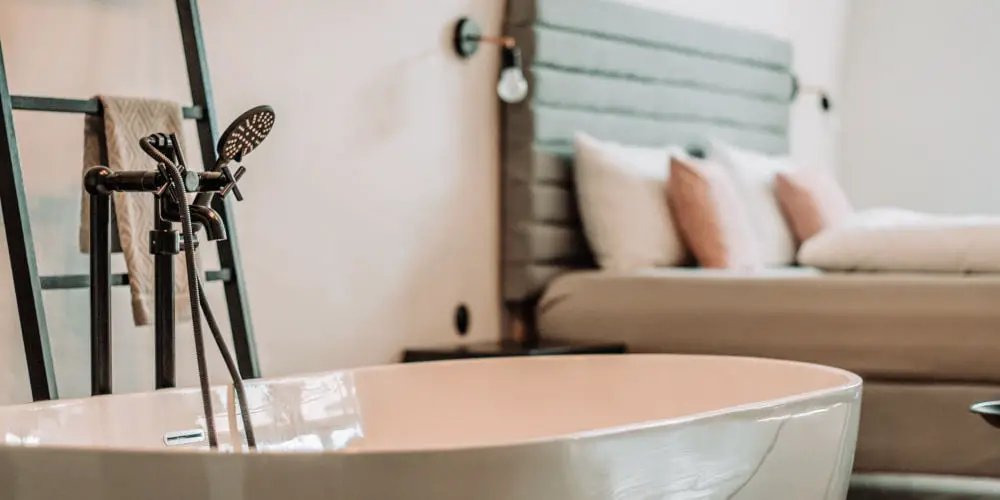 Having a bathtub in a bedroom isn't a new idea but is very Las Vegas! By using subtle tones, the two spaces function as one while inviting you to relax.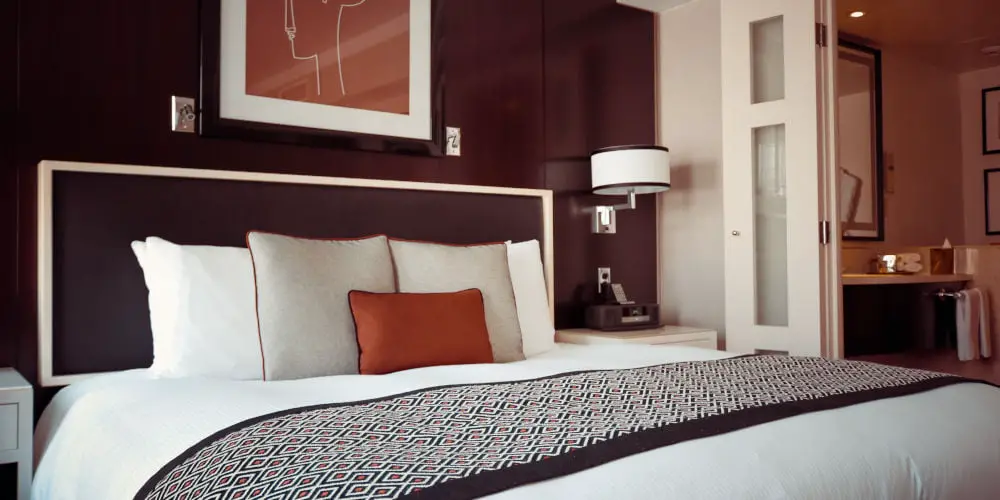 This four colour design is impactful but not overpowering. The white linen and shades mute the lively oranges and deep blues. The designer, it seems, has continued this colour scheme into the bathroom.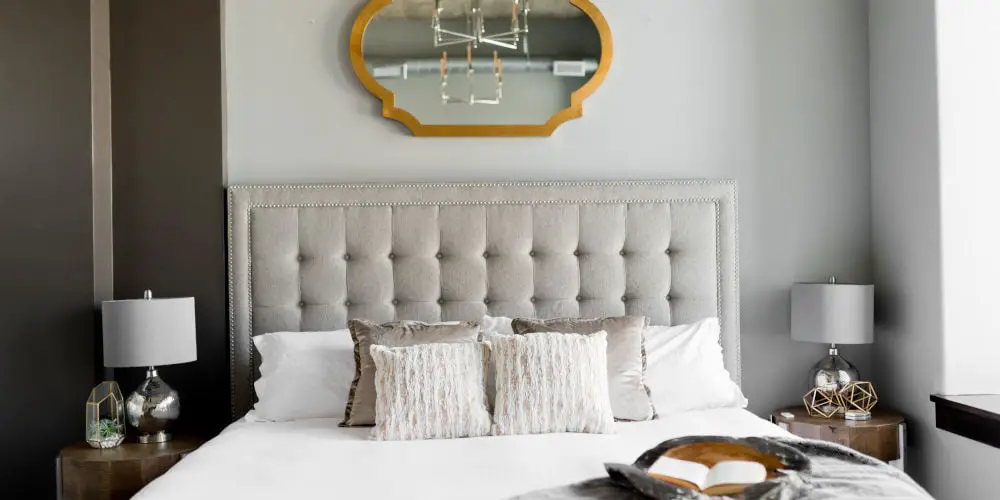 This bedroom is modern chic at it's best. The oversized grey bed anchors the colour pallet together. The side units, lamps and frames are rustic and provide a nice contrast to the bed. Doesn't it look comfy and the ideal winter bedroom?!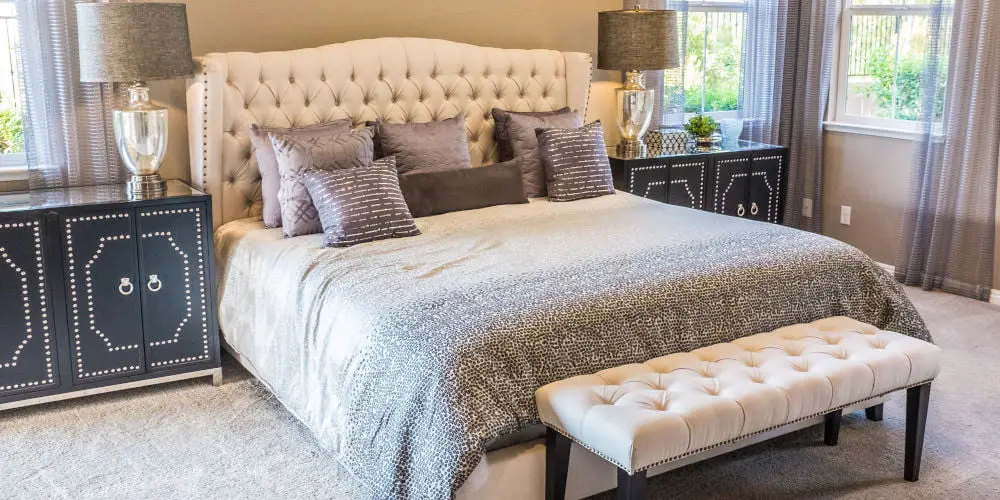 Drawing inspiration from classic French bedrooms, this creation uses a sophisticated mix of tones. Mirroring the headboard, the diamond tufted pattern bench ties the room together. We especially love the blue side unit and the lamps!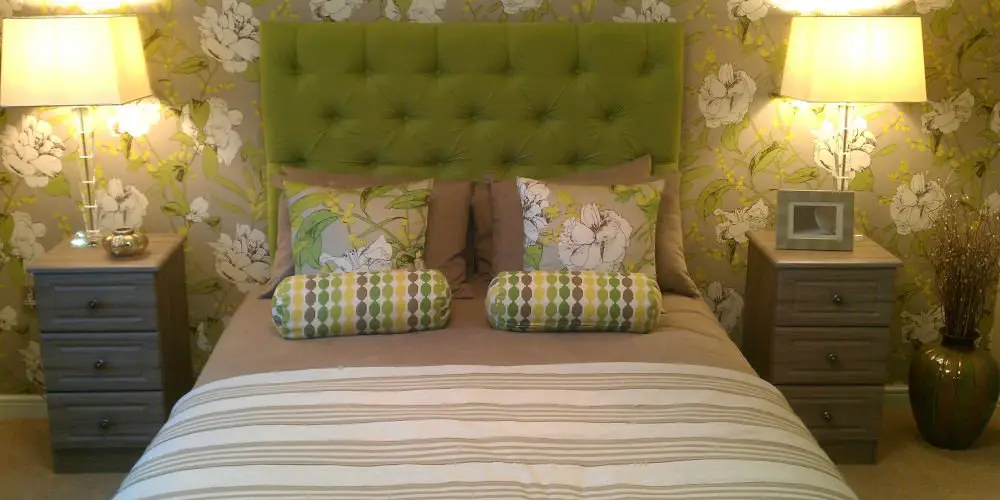 This bedroom screams green! The bold colour scheme effectively uses green tones in most elements to tie it all together. The side units with their simple design and hand-picked accessories have a calming effect against the brights colours. It's ok to be BOLD!!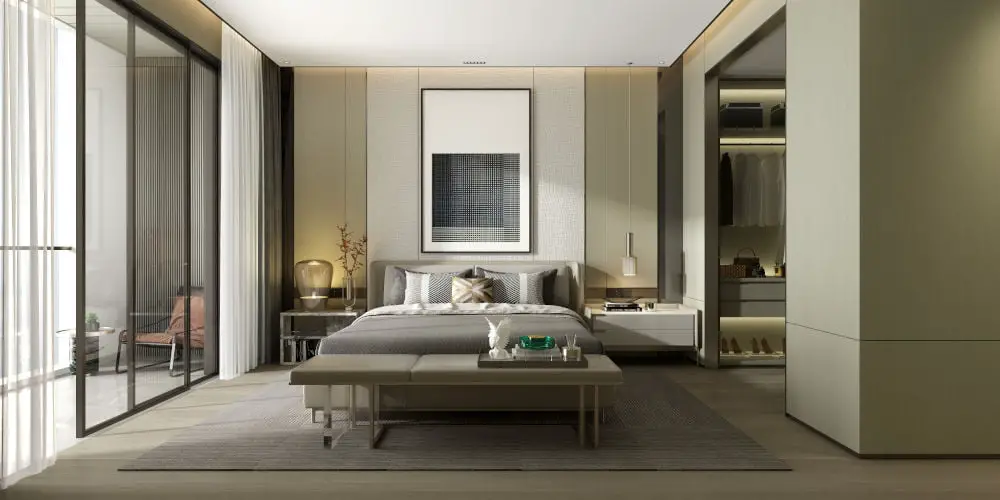 Admittedly this does look like a 5-star hotel complete with dressing room. However, the muted tones, clever lighting and smart storage are all ideas you can apply to your bedroom.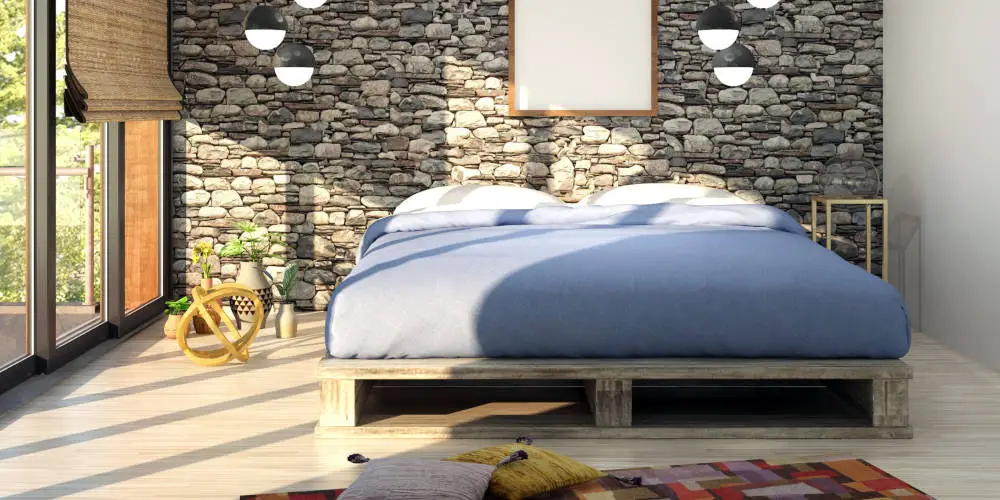 Transporting to you a New York loft, this bedroom uses striking industrial ideas and modern accessories. The rustic faux stone wall is a superb focal point. The bed looks like an oversized pallet, albeit without the splinters! The bedroom lighting and accessories create interest yet aren't overpowering.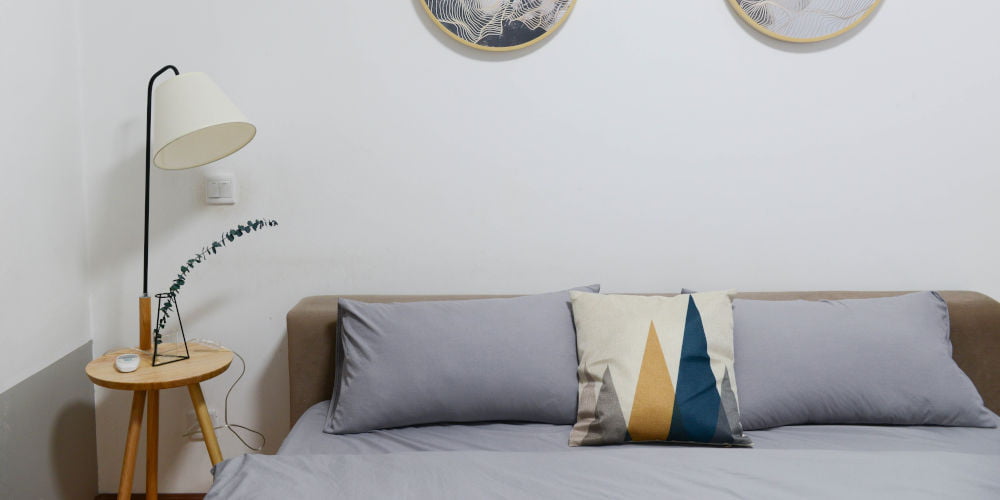 Drawing inspiration from Scandinavian designs, the muted tones are calming and the room feels naturally curated. The frames and cushion provide suitable contrast, yet reinforce the muted look.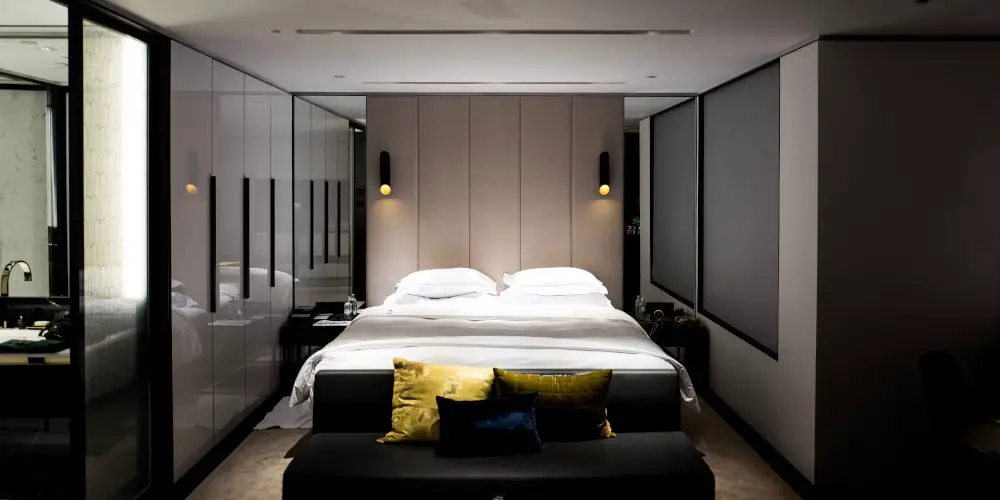 This ultra modern bedroom might not be everyone's taste. However, the use of subtle colours, mirrors and lighting makes it a relaxing space. We like how the colour choices extend into the blinds. Also, the black tones in the furniture, almost make them disappear.
Get measuring
Before you can design your dream bedroom, you need to have an idea of the space you're working with. So, you'll want to grab a measuring tape and a piece of paper. Yes, we're going old school!
Measure your space ensuring you measure each wall and features like bow windows. With our piece of paper, you can try to draw a rough sketch of the room. However, we're doing to design our bedroom using some cool free online tools.
Draw up a floor plan
Now that you feel inspired, we can try to translate some of these bedroom designs into actual designs. Firstly, we need to draw a floor plan of the space. Luckily as we've measured already, we're halfway there.
We like using SmartDraw. It's free and easy to use. SmartDraw is excellent as it enables us to draw a floor plan, add furniture and save images of the space.
So with SmartDraw open, try to draw a faithful reproduction of your room. Don't worry if it takes a few goes.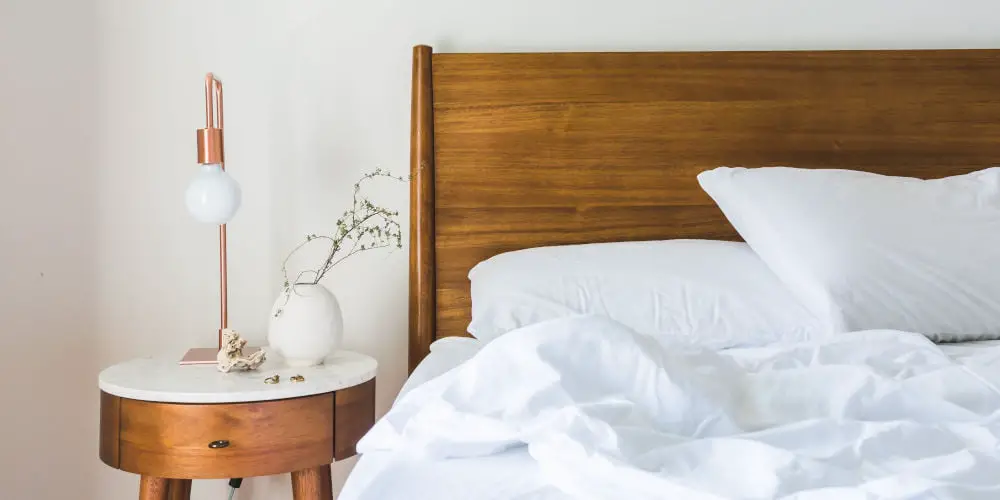 Colour Theme
Since choosing, something as simple as wall paint can quickly turn into a war and peace sized essay, we'll save that for its own article.
However, as the purpose of designing a new bedroom is to refresh or reinvent the space, choosing a colour palette is key. And as you can see from our inspiration gallery above, there are many ways to approach it.
We would recommend starting with a neutral base tone, such as off white or light grey. You can then use furniture, artwork and accessories to add interest and colour.
Try to limit your colour palette to 3 or 4 colours. You can, of course, use a few different shades of each of these colours to create depth.
Old vs New furniture
With a rough floor plan in SmartDraw and a colour scheme, we need to decide on furniture. If you're planning to design your dream bedroom from stratch, then you'll need to go shopping!
However, you might be replacing a few elements. So you'll want to take some pictures on your phone in order to compare colours, styles etc when shopping.
If you're keeping most of the room the same and just painting and adding new accessories, then start by searching on eBay for deals. Also, consider up-cycling some of your old furniture to give it a new lease of life.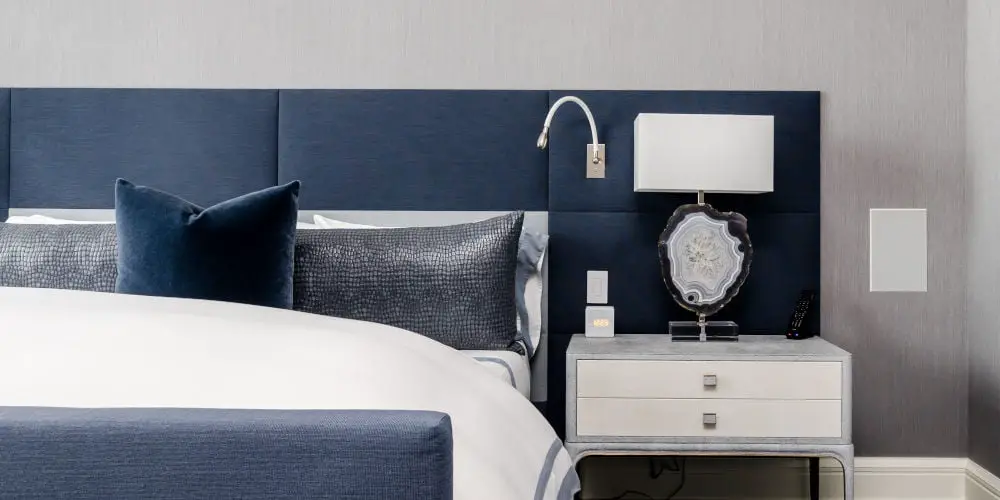 Art
Like wall paint colours, art is incredibly subjective. Here are some general ideas. Large pieces always look great on walls and they don't have to cost the earth. Companies like Desenio offer large print at affordable prices.
Also with a few large painting on the walls, if you feel like a change but have no cash, then you refresh the room by rearranging the artworks!
Family, friends and pets look great in 6 x 4 inch frames and arranged in threes. Again as smaller frames are more mobile, you can have a different gallery each season!
Accessories
Like with art, accessories are there to add depth not to clutter the space. Therefore think in threes. You could have a bedside table with a family picture, a lamp and a fake flower. You could have a family picture, a coaster and a lamp.
The power of three is also useful for those times when your starting to over think and can't decide. By having a limit, you can keep trying different arrangements until you're happy.
You could, of course, go completely minimal and have nothing but side lamps. It's up to you!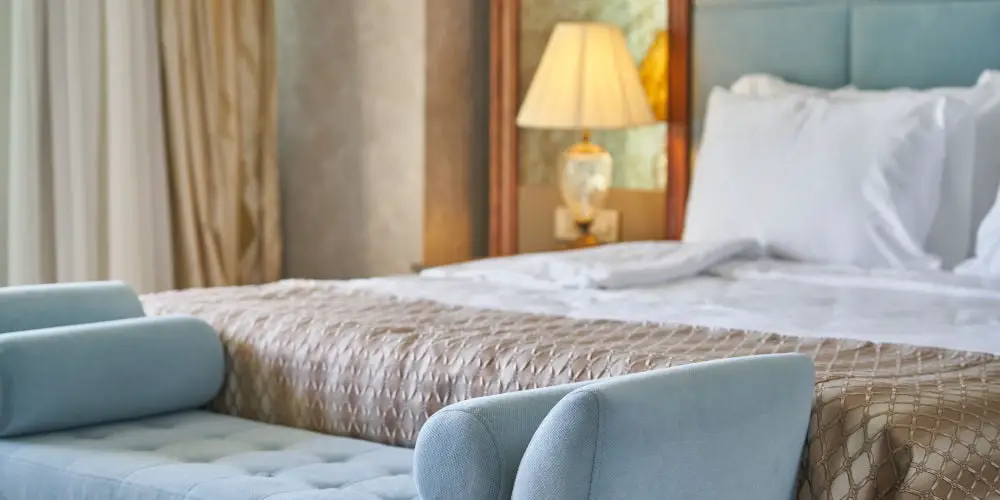 Design your dream bedroom
Rather than tying to design your dream bedroom in a weekend, break the process into steps. The first is to remove clutter, either give it away, eBay it or bin it.
Next, decide on a colour scheme. It's best to pick 3 or 4 colours. Don't worry if you feel limited as you can always use multiple shades of each colour.
While you don't have to draw a floor plan, doing one will make it easier to design your dream bedroom. As you'll easily be able to try different furniture and layouts. You'll want to use SmartDraw as it's easy to use and free!
After picking your colour palette, you can start to experiment with furniture, art and accessories. With each of these, the less the better.
Remember nothing is stopping you from changing art and accessories a few times a year, even if all you do is a slight rearranging. Usually, the smallest thing can have the largest impact, and this is abundantly clear when trying to design your dream bedroom.