What's the best weed killer for any garden weeds?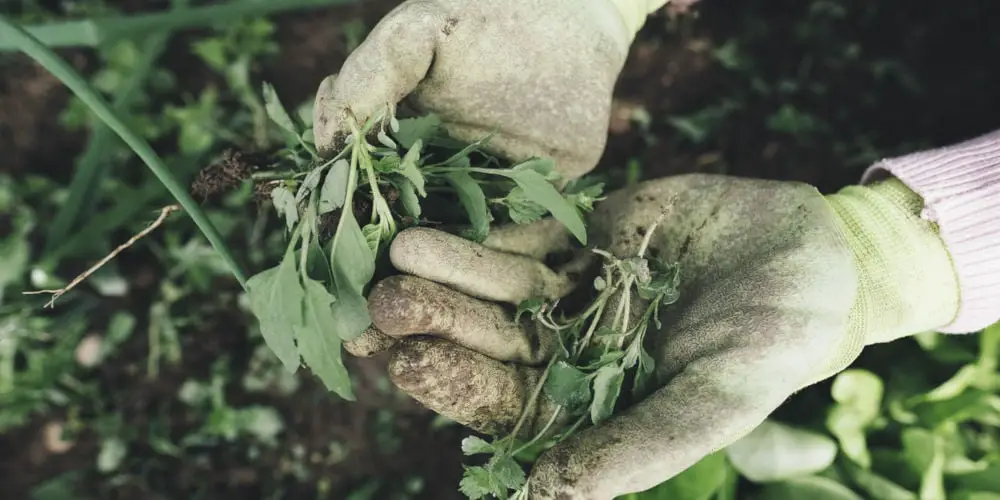 There are thousands of weed varieties. Depending on where you live, you might only ever come into contact with around 25 in your garden. Sadly, there's no single best weed killer, but there's a range of solutions depending on the type and where it rears it's ugly head.
Two major types of weeds exist. The most common weeds are annuals and only live for a single growing season. They grow from seed and die soon after flowering.
However, some varieties of weeds continue to thrive as long as conditions permit. These perennial types reproduce by seed or rooting.
Here are a range of the best weed killers to deal with both types and keep them at bay!
How do weed killers work?
You could go back to basics and remove each weed one by one using a trowel. After a short while, however, you'll want to move to a high-rise flat complete with faux plants!
So unless you have a small number of weeds to kill, you're going to need the best weed killer on the market for that particular issue.
Not all weed killers are equal. Of course, they all kill weeds, but the various types work in different ways.
Systemic weed killers are absorbed into the plant itself and then travel down the root, killing the plant from the inside out.
Residual weed killers are applied to the soil itself and prevent weed seeds from germinating.
Contact weed killers are herbicides that kill on contact. These often affect all plant species within the patch.
Selective weed killers are similar to contact variety. However, they generally, target broadleaf weeds only and are often applied to an entire lawn.
Again, the most effective solution for killing broadleaf weeds like dandelion will be different from what you would use on grasses.
There is also no such thing as a dog-friendly weed killer. So, keep pets and children away from treated areas during and immediately following the application of any weed killer.
In any case, always check the safety precautions and application instructions on the bottle.
The best weed killer types
In addition to chemicals, there are many natural weed killers that are a great starting point. We will take a look at 7 of each type, but first, let's look at the application of chemicals.
Selective weed killers are usually safe for application on lawns as they target only specific plant types.
Non-selective weed killers will kill any plant with which they come in contact.
Systemic weed killers (sometimes called industrial weed killers) are slower than others but can kill even resistant plants like brambles and briars.
Post-emergence weed killers are designed to be applied to the weed after sprouting, while pre-emergence weed killers are applied before growth begins.
Finally, industrial weed killers are hard to find and we don't recommend you use them. They kill pretty much everything in the area and can linger for years to come. They can also be spread by the wind and rain, which can cause issues for the wider area and sewage system.
What's in weed killers?
Most weed killers use herbicides to control, limit and stop plant growth. The actual formulation varies between brands and the type of product.
It's always best to read the packaging before applying to check if they work in the way you intend to use them and that they're safe for that use.
For example, many are safe to use around edible plants and will only kill the plants you don't worry (selective). While others use non-toxic formulations which are safe for pets and children.
In terms of application, most plants absorb more moisture in the cool of the early morning. They stop when temperatures rise in the afternoon. So to get the best results, apply your weed killer early in the day.
It's worth noting, that even the best weed killers have the potential to be blown or washed into other areas. So it's best to avoid using chemicals if it's windy or a storm is expected.
#1 Trowel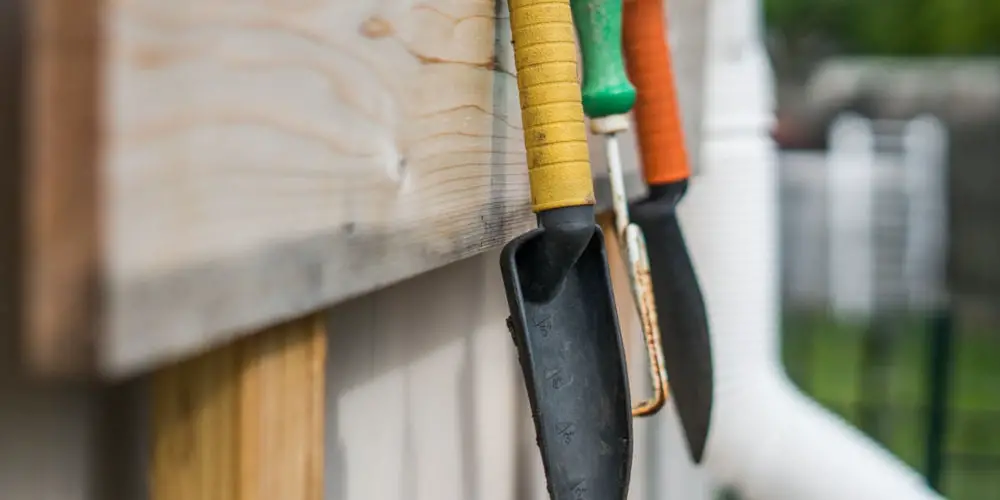 Starting with the most low tech and labour intensive method. There's something to be said for rolling up your sleeves and getting dirty! The oldest method is usually the best weed killer idea!
Try to pull weeds up from beneath the soil. You can use a narrow trowel or screwdriver to loosen any stubborn roots.
The ideal time to start pulling up weeds is after a rainstorm. The ground will be softer, which will help to speed up the process.
#2 Barclay Gallup Home and Garden Glyphosate Commercial Strength Weed Killer
As the strongest available weed killer on the market, Barclay Gallup Home and Garden Glyphosate Commercial Strength Weed Killer is a cost-effective solution.
This domestic weed killer contains 360 g/l glyphosate for effective control of annual and deep-rooted perennial garden weeds, including grasses, docks, nettles, willowherb, dandelion and bindweed.
As one of the best weed killers, it eradicates them with a single application and often there's no need to re-apply. A single 2 Litre bottle treats up to 3332 sq/m or 0.8 acres.
It works by breaking down the soil organisms and leaves no lasting residues. For the best results, spray on growing weeds which have adequate leaf area to absorb the spray. Take care to avoid spraying desirable plants.
May take up to 4 days to show signs of working. Once dried, it's pet and child-friendly. Usually, you can re-plant 7 days after application after the weed leaves have yellowed or died back.
Barclay Gallup Home and Garden Glyphosate Commercial Strength Weed Killer is available for £23 from Amazon.
#3 Vinegar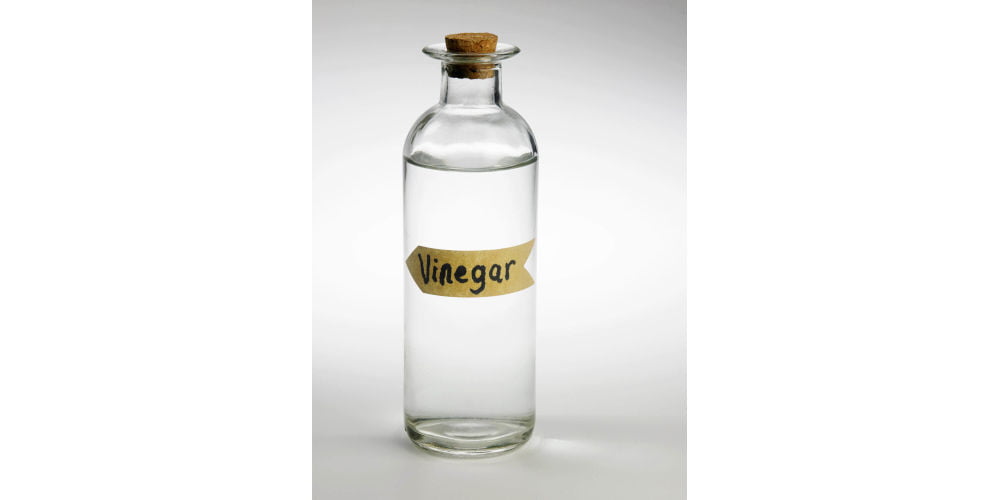 When it comes to getting rid of weeds, vinegar is probably the last thing you'd consider! However, vinegar kills pretty much everything it touches.
That said, it won't work on deep-rooted perennials and may only 'burn' the visible parts of the weed. However, it's great to use if you want a quick fix for removing visible weeds.
While highly effective on small weeds, vinegar can have a long-lasting effect on soil. Use too much and you'll find it harder to grow plants in the future. So, it's best to use this natural weed killer on block paving and gravel driveways only.
Simply add it to a spray bottle and squirt onto the leaves and stems of weeds.
#4 Weedol Path Clear Weed Killer
If you're looking for an annual treatment for paths and paved areas, then consider using Weedol Path Clear Weed Killer.
The best time to use Weedol Path Clear is between March to September when weeds are starting to appear and are actively growing. The spray works by attacking the roots while creating an invisible barrier that prevents new weed growth for up to 3 months.
Squirt on weeds on a dry day and do not apply in windy conditions. It's ideal for gravel paths, drives, patios, along fences and walls and around established trees and shrubs.
#5 Vodka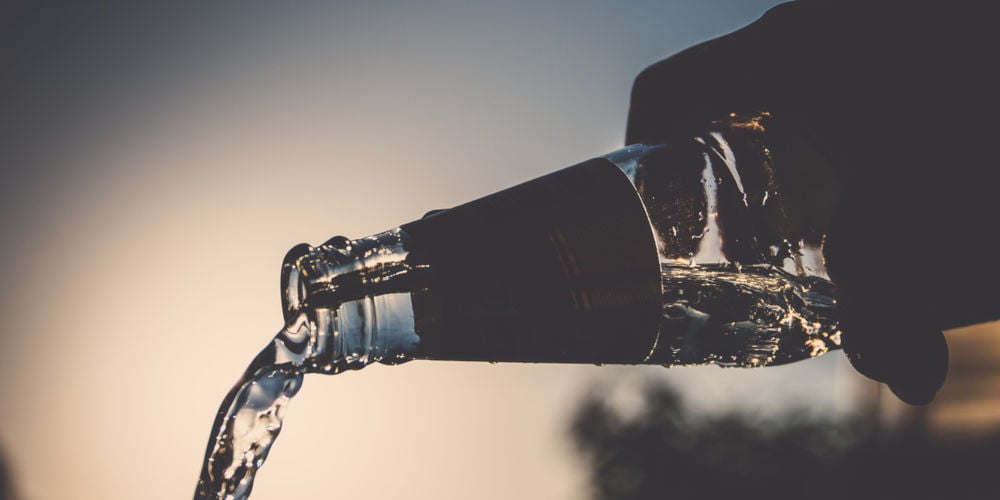 Vodka is another effective weed killer that you wouldn't naturally consider. It's especially effective on broad-leaf weeds like dandelions, mullein and plantain weeds.
Wait for a sunny, warm day. Add a pint to a spray bottle and squirt over the whole plant. The sun's energy will interact with the vodka and burn the weeds. You might want to reapply if the weather takes a turn.
If you do not have vodka, you can also use gin as it will have the same effect.
#6 Roundup Fast Action Weedkiller Pump 'N' Go Spray
Premixed and ready to use, the Roundup Fast Action Weedkiller Pump 'N' Go Spray gets to work straight away.
Results are noticeable in 1-2 days as the solution uses microorganisms to attacks the weeds and roots. Roundup is very effective and usually kills weeds with a single application.
When dry, it's safe for children and pets to use the treated areas.  And as it leaves no harmful residues, you can easily start replanting within 2 weeks.
The one-touch trigger prevents hand fatigue, while the extendable lance avoids bending. Also, the Pump 'N' Go pressure sprayer is easily refillable.
#7 Salt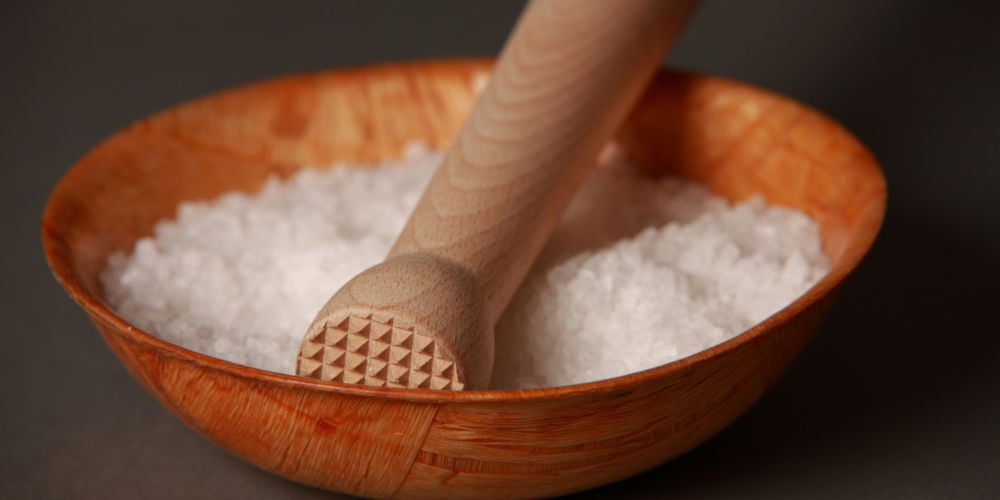 Salt is a fantastic natural herbicide and pesticide, which we've been using for hundreds of years. Cheap, it's very effective to kill off those nasty garden weeds!
Mix together three parts salt with one-part water. Leave this mix to stand for 10 minutes to make sure the salt has dissolved.
Add to a spray bottle and squirt the weeds with the solution. Don't use it on your lawn or flowers as it can prevent future growth.
Salt is a simple and cost-effective way to keep the weeds at bay.
#8 Patio Magic! Patio Cleaner
While not a tradition weed killer, Patio Magic! Patio Cleaner kills mould, Algae and Moss. All could be considered weeds are they're unwanted and cause damage.
You can use Patio Magic! on hard surfaces indoor and outdoor. Also, it can be used as a pre-paint fungicidal wash.
The solution kills green mould in 2-4 days and gently cleans the exposed surfaces in the weeks to come. Once working it lasts for months.
As a biodegradable cleaner, you can use Patio Magic! to treat your patios, fencing, driveways and any hard surfaces.
#9 Boiling water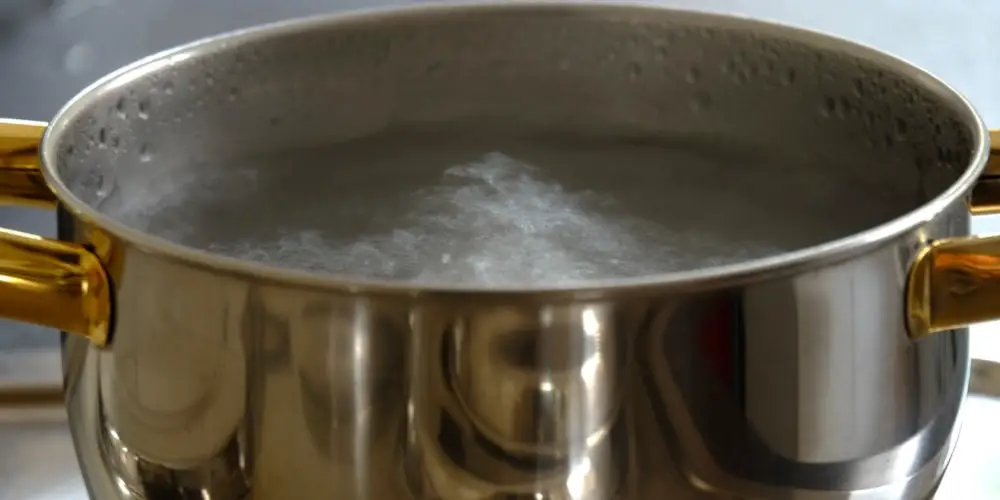 Boiling hot water can destroy growing weeds very quickly with little effort. Ensure that you don't pour the boiling water on nearby flowers or plants as you'll end up killing them as well.
So only pour small, controlled amounts and avoid the water splashing. Also be careful not to burn yourself.
#10 Weedol Rootkill Plus Liquid Concentrate
Using an exclusive formulation, Weedol Rootkill Plus Liquid Concentrate shows results within hours. 1-litre bottle is able to treat a large area of 1176 m2.
The unique dual action formulation kills weeds to the root. Ideal for use all around the garden, the weed killer degrades on contact with soil allowing replanting when dry.
To apply, using either a watering can or sprayer. Clean the equipment thoroughly after use. Once dry, treated areas are safe for children and pets.
This liquid concentrate format offers excellent value for money and is an excellent replacement to Sodium Chlorate when quick, effective results are required.
#11 Baking soda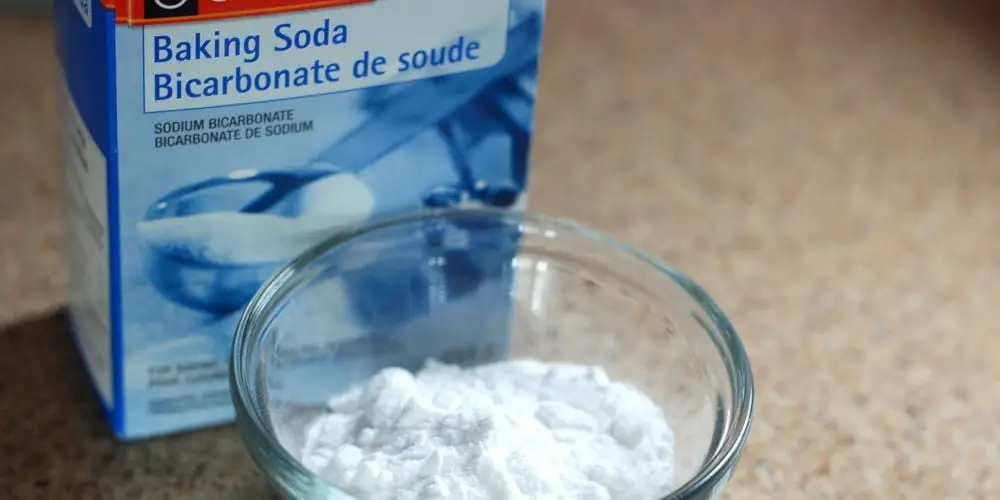 Another item all of us Brits have in the kitchen is baking soda. This is a fantastic natural weed killer that will get rid of them, quickly and easily.
As baking soda will kill everything in sight, it's best to use on weeds growing in concrete cracks such as patio slabs. This way you'll avoid killing healthy grass, flowers and other vegetation.
#12 NASUM Weed Burner
Not for the faint-hearted, the NASUM Weed Burner incinerates weeds to a crisp! While it might not them from reappearing, it is our best weed killer method!
This electric grass burner is an environmentally friendly option to eradicating your weeds. It is powered by electricity, so there are no open flames and no need to use toxic chemicals like gas and butane.
As the flame reaches a maximum temperature of 650°C, weeds between paving stones, driveways or stone curbs are effectively controlled.
This weed burner is ergonomically designed and therefore is easy to handle even with prolonged use.
#13 Mulch
Mulch is fantastic for a variety of reasons and is one of the best weed killer available. Firstly it slowly releases nutrients into the soil and helps to aerate it.
Also, organic mulch is an excellent chemical-free weed killer which smothers weeds while allowing plants and veg to grow.
It's best layered with newspapers or cardboard to eliminate existing weeds. Plus it will continue to keep weeds from growing for a long time to come.
#14 Resolva 24H Ready To Use Weed Killer
Showing results in 24 hours, this Resolva 24H Ready To Use Weed Killer works extremely fast. This pack will treat a 35 m2 area (equivalent to 3.5 car parking spaces).
It works by killing both the visible weed and its root system of annual and perennial garden weeds including grasses, docks, nettles, dandelions, bindweed and many more.
This formula is broken down naturally in the soil, leaving no residue. Once dry, treated areas are safe for children and pets.
Suitable for targeted application. The stream spray option ideal for bed and border application. However, you can use a wide angle spray for large areas. Both options are selectable on the trigger. A locking option is also available for safe storage.
So, what's the best weed killer?
Regardless of whether you choose a chemical product or a natural method, there's plenty of options available when choosing the best weed killer.
Unless you have acres to tame, always start with a natural remedy. Of course, getting down and dirty with a trowel will require a lot of time and effort, but could be the best solution for you.
Mulching is always top of our list as one of the best weed killer as it's an excellent way to smother weeds in flower beds and gardens while also ensuring better moisture retention in the soil. 
If a natural solution isn't very effective or you have a serious invasion of weeds, then the best weed killer option is chemicals. However, always read and follow the instructions, and if necessary wear protective clothing.