Budgeting for a self build: How to stay in the black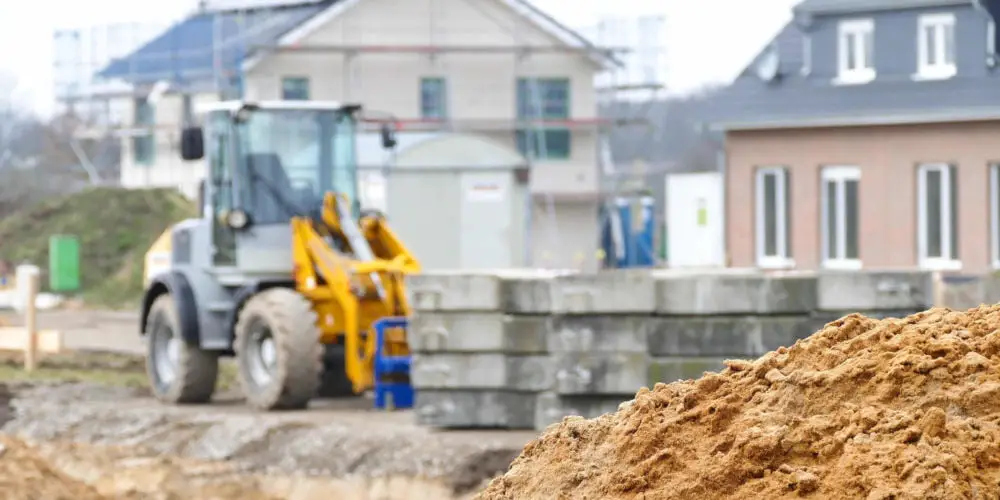 Embarking on a self build project is tough at the best time. Each day brings hundreds of new decisions, problems and a new sense of feeling overwhelmed. Budgeting for a self build is critical as without one costs can easily spiral out of control.
When creating a budget for a self build, it's important to fully cost every item while leaving a sizeable cash reserve. Sadly, even if you're spreadsheet nerd, when it comes to actual hard cash, it's likely overspend on some items.
The secret to budgeting for a self build is to continually refine and tweak it. Your budget should adapt as the project progresses and shouldn't be gathering dust in a folder!
If you're just starting your self build project or are part way through and trying to stop the costs from spiralling, we'll help you put together a solid plan. Here are our top tips for budgeting for a self build.
Overall project budget
Before you can start budgeting for a self build, you need to calculate the maximum you have to spend. Without this figure, you'll run out of cash fast and may even have to abandon the project when only partially completed.
Depending on how your funding your self build, you have a few ways to calculate the figure. Firstly, you might have sufficient cash to fund the build. You could use your current home's equity to purchase your ideal the self build plot and then take out a self build mortgage to cover the remaining cost.
For example, let's imagine you sell your current home and with some savings end up with £100,000. Using a specialist lender, you're able to secure a £200,000 mortgage. So your total is £300,000.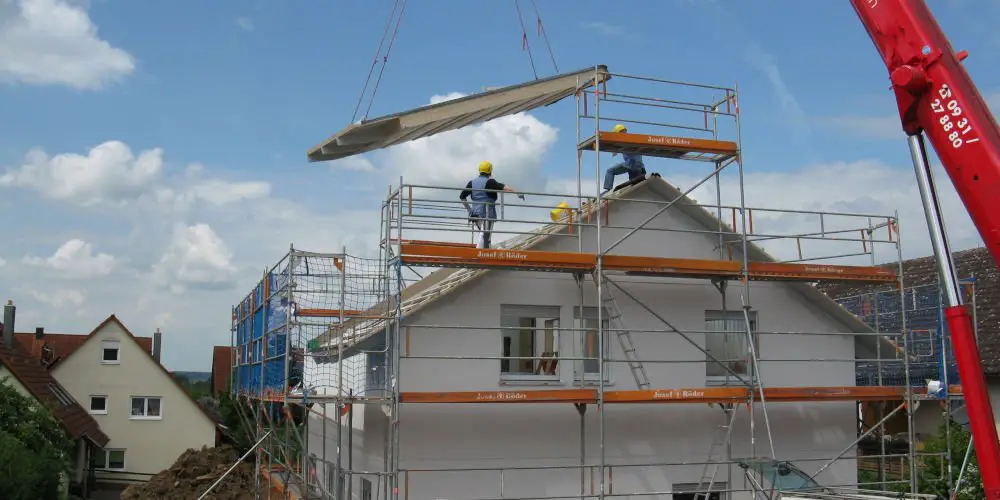 Major costs
With an overall figure of £300,000, you can start to flesh out a budget. As part of budgeting for a self build, you'll need to include costs for land, construction costs, professional fees, exterior and interior design, and contingency.
Clearly, there's little point blowing your budget on land as you'll end up having insufficient funds to build. Likewise, when budgeting for a self build it would be impossible to include every costs. You'll need to include a 10% contingency as these funds will be useful if you run out before completing the project.
As your building to live in rather than to sell, there's little point being concerned with profit as your motive is to create your dream home. Of course, if you maintain high standards throughout and work to a sensible budget, then you should make a healthy return if you ever have to sell.
Land
Typically a plot of land can cost up to a third of your budget (33.3%). Your land cost will vary massively depending on where you are, the plot size and if it has planning permission. Land without planning will be cheaper as the risks involved are higher as you might struggle to gain planning approval.
In our example, you could spend up to £100,000 on a plot.
Contingency
Even the best-laid plans can go awry! So, when budgeting for a self build, you'll need to set aside about 10% of the total budget as a contingency. If this seems like a large amount, bear in mind that even a slight overspend on a few major items can quickly add up.
We've seen projects stall because they didn't have a contingency fund. Getting back on track after running of out money will add further costs to already stretched budget.
So for our example, we'd need to put £30,000 in a separate account and only touch this when all other money has run out.
Professional fees
Even if you're buying a serviced plot and a kit home from a kit home company, you'll still have to pay a solicitor, architect and buy insurance.
If you're starting alone with dirt, the professional fees will quickly mount. You will need to pay an architect and planning fees, buy insurance and may need to hire a structural engineer, for example.
Expect to budget around 5% of the overall budget for fees. In our case, this would amount to £15,000.
Project manager
While not essential, hiring a professional manger will cost around 12-15% of the total budget. However, they should be able to create cost efficiency and savings which should, in theory, cover their fee.
Construction costs
When budgeting for a self build, the largest single cost is construction. It not uncommon to spend 50% of the total budget on the build cost, getting it watertight and installing the basics. We'll explore this cost in detail shortly.
In our example, the build cost will amount to £150,000. So far, we've spent around 90% of the budget or around £270,000.
Exterior and interior design
Once the build phase is completed, you'll still only have a basic yet watertight box on a piece of dirt! So with the remaining 10%, you'll need to landscape the garden and, decorate and furnish the interior.
You might allocate 5% for the interior and 5% for landscaping, then use any remaining contingency to plug the budget for the interior. Of course, you could decide to spend the bulk on getting the landscaping finished and decorate the interior as and when you have the cash.
In our build budget, we have £30,000 to spend on finishing the interior and exterior.
How big a house can we construct?
With the major costs covered, you'll want to try to estimate how much house we can build. As with land, construction costs vary massively depending on where you are, your intended material and construction technique.
According to RESI, a London based architect firm, construction costs in 2020 range between £1,800 and £3,000 per m2. This means if you're planning to build a 186 m2 house (2,000 square foot), is likely to cost you between £334,800 and £558,000.
Kit house company, Potton estimate the average cost of a timber frame self build at £1,248 per m2. This lower figure is a result of spending less on labour (a flat pack home is easier to assemble) and a streamlined construction process.
In terms of our imaginary house, we have £150,000 to spend on construction. This means we could build a house between 83 m2 (893 sq ft) and 50 m2 (538 sq ft).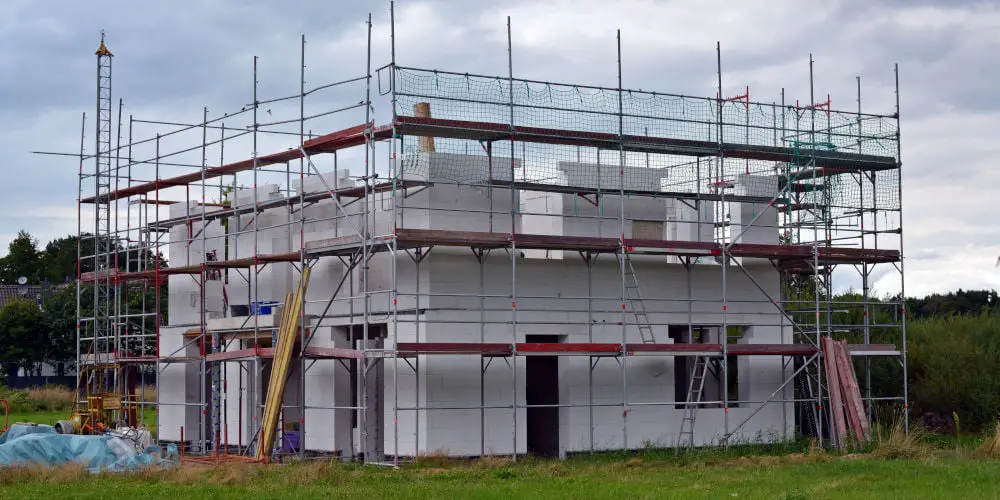 What's included in the construction costs?
Having a single figure for the build element is useful, but it's also an oversimplification that makes managing costs on a weekly or monthly basis impossible. It's therefore useful when budgeting for a self build to break this figure down into the key tasks and a rough idea of cost.
| Task | Approx % | Budget*(£) |
| --- | --- | --- |
| Site overheads | 2 | 3,000 |
| Site clearance and foundations | 6 | 9,000 |
| External walls | 12 | 18,000 |
| Roof timbers and coverings | 12 | 18,000 |
| Floors | 4 | 6,000 |
| Windows | 4 | 6,000 |
| External doors | 1 | 1,500 |
| Internal walls and partitions | 5 | 7,500 |
| Internal doors | 2 | 3,000 |
| Plumbing work | 6 | 9,000 |
| Heating work | 6 | 9,000 |
| Floor finishes | 3 | 4,500 |
| Wall finishes | 3 | 4,500 |
| Ceiling finishes | 1 | 1,500 |
| Kitchen fittings | 7 | 10,500 |
| Electrical work | 12 | 18,000 |
| Painting and papering | 4 | 6,000 |
| Drainage | 3 | 4,500 |
| Paths and drives | 3 | 4,500 |
| Fencing | 1 | 1,500 |
| Service connections | 3 | 4,500 |
* Using our imaginary figure for illustration purposes.
It's useful to have an idea of what each task will cost, even if you end up overspending on a few. Budgeting for a self build home does involve adjusting and moving costs across to ensure you don't exceed the budget.
As this is a basic breakdown, you can divide most items further depending on the level of detail you require, percentage completed and even by the firm. For example, you could split plumbing, joinery and electrical work into two parts, known in the trade as first and second fix.
Unless you work in finance or are used to detailing with highly complex budgets, we'd recommend trying to keep any costs breakdown simple. As the project progresses, you will need to adjust all figures to include actual numbers and trying to balance the rest.
Why Do need a budget if I've working with professionals?
Even if you hire a project manager for your self build, you'll need to understand the budget they create and approve it. The bottom line, you are still responsible for how money is spent and whether your new home is ready on time.
Should I hire someone to create a budget?
Nothing beats having a good understanding of the figures. That said, many people who self build will hire either a quantity surveyor or building estimator to create the first budget. You could use an online tool such as Estimators Online and Quanti-Quote who offer a similar service, just virtually.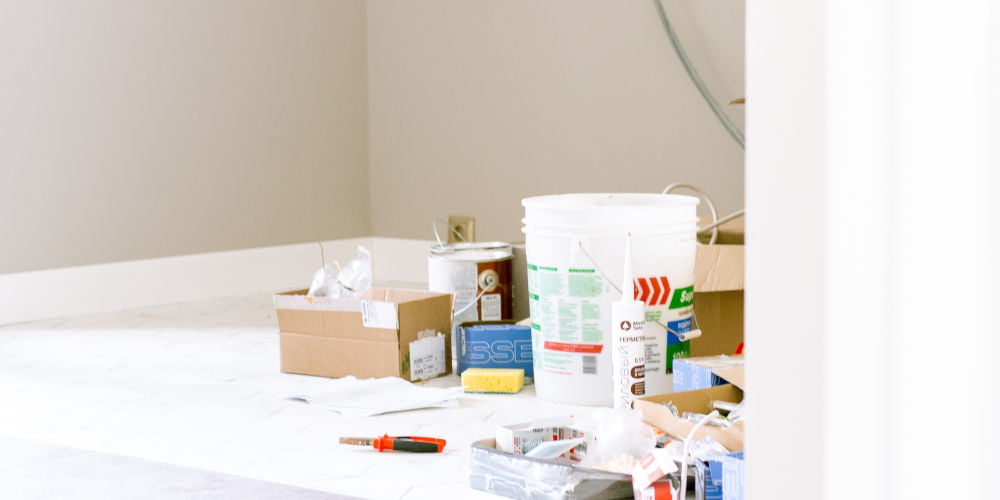 How can I control costs?
Part of budgeting for a self build is to give you an idea of the costs involved. Once you understand each cost, you can look at way to manage them and continually adjust the budget to fit with actual figures.
If groundworks, for example, costs an extra £3,000, then you'll have to decide how you'll fund that overspend. The worst thing you can do is automatically dip into the contingency fund.
Instead, aim to save money by negotiating with suppliers, ask at least 3 firms for quotes, or employing trades on fixed-fee contracts.
For some people, it will be easier for them to reduce labour costs by hiring themselves or save money by asking friends who work in the trade for favours. It never hurts to ask or to try and be creative when budgeting for a self build.
Another way to control cost is to create an itemised budget for the house and garden. Having a list should force you to stay on track and only buy what you need. No matter how attractive the price is if what your looking at isn't on the list, you have no reason to buy it!
Remember even buying an item that you don't need at 50% off takes cash away from items you desperately need and have budgeted for.
Tips for budgeting for a self build
Having a budget and following it is critical to the success of your self build project. A budget will help you plan for different scenarios and allow you to course-correct when overspends happen.
Our top tip for budgeting for a self build is to overestimate costs. This way you'll have more money to spend when costs overrun as you've built a buffer into the budget. You even might be luckily and come in slightly under budget when all is said and done!
Even the most basic budget can be a powerful tool in managing your project and can allow you to stay sane throughout! So, it's best to start budgeting for your self build today!