Top 19 affordable places to buy art online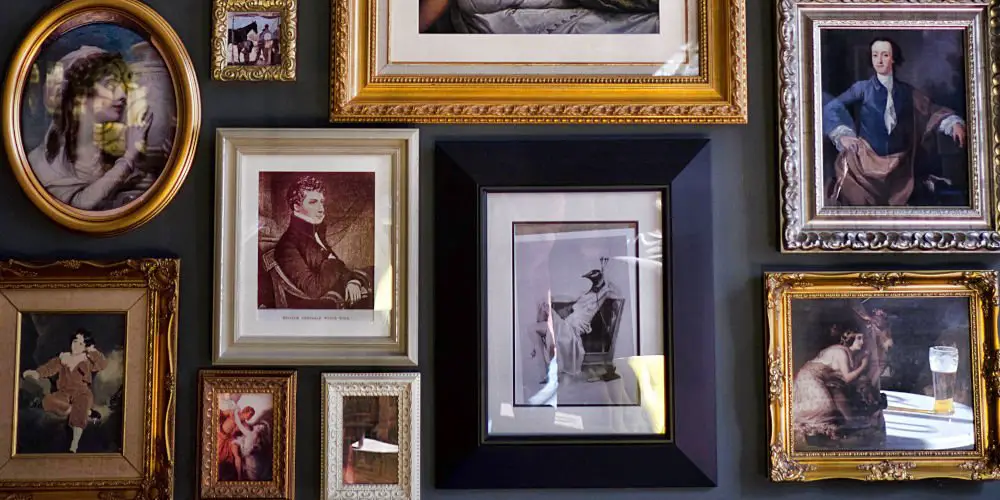 The internet revolution had a massive impact on art and music. It's now easier than ever before to discover and buy art online. In the last decade, we've seen a seismic cultural shift. Suits used to dictate what art or music became popular.
However, the internet blew up the old model and has made discovering new art simple. It's easier, quicker and more enjoyable to buy art today than it was before the internet age.
If you haven't purchased art before, then start with our guide to buying art. It has many useful tips and will help you purchase your first piece of art.
Consider only buying art that you like as we don't recommend purchasing art as an investment. Investing in anything is complex and is the fasted way to lose your money.
So where can we buy art online?
#1 eBay
First on our list is eBay. While you might consider it a weird place to buy any form of art, it's actually fantastic. What makes eBay a unique place to buy art online is that anyone with an account can market their art.
This is superb for consumers as artists who are starting or may not fit into the traditional gallery model can sell their creations. Most of this art is very affordable as there are little costs involved.
Of course, buying art on eBay can easily descend into chaos as there are no quality controls and so you might have to wade through a lot of unsuitable pieces.
Unlike many on our list, eBay is fantastic for the secondary market (a fancy way of saying pre-owned). Usually, you can purchase pre-owned art at a healthy discount and might even be able to find some local bargains!
Thankfully, eBay has made it easy to discover a wide range of art with 10 main categories and hundreds of sub-categories. Prices range from £1 to over £100,000. So you'll find a few pieces that fit within your budget.
#2 Esty
Much like eBay, Esty probably isn't the first place you think of to buy art online. However, it is, in fact, an excellent place to buy art direct.
Esty is a treasure trove of painting and print art. As a market place, artists sign up, upload photos and price their creations. So while you can buy art online at a highly affordable price, there's no way to ask for a discount or bid on an item auction style.
While it mainly focuses on connecting artist with buyers, a small number of sellers trade in pre-owned vintage pieces. So, if you're looking for a quirky vintage piece, it's a good starting point. However, it lack a real secondary market.
In terms of range, Esty has over 600,000 pieces of art in 10 categories. Artists on the website sell everything from paintings, print, glass art, fine ceramics, and more. Prices range from £1 up to £60,000.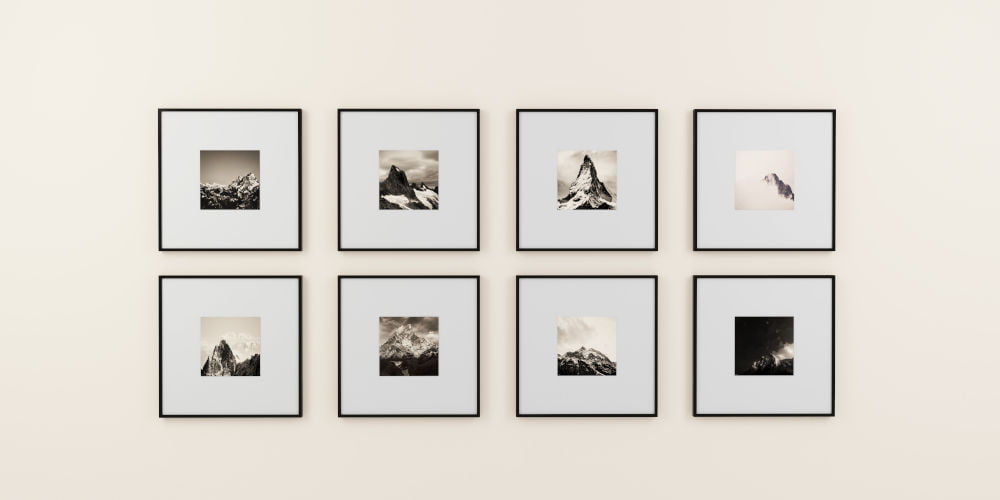 #3 Desenio
If you're looking for highly affordable prints then Desenio is the first website you should visit. One of our favourite interior designers, Rebecca Wakefield swears by Desenio!
While completely different than others on our list, Desenio offers Scandinavia's widest range of printed art. In addition to posters, they also sell a wide range of frames, hangers, picture ledges and clips.
All items are printed on uncoated, premium matt paper. They naturally have a luxurious finish. Most posters leave the factory in a cylindrical tube, this prevents damage during transport.
Prints are highly affordable ranging from slightly under £4 to around £90. So if you're looking to buy art online and have a tiny budget, start with Desenio!
#4 Artfinder
Founded in 2011, Artfinder has offices in London and Miami. As a marketplace, Artfinder connects people to artists and art.
As a global platform, there are over 10,000 artists from more than 100 countries. Thousands of new pieces added each month, most of which are one-offs, making the website a fantastic place to buy art online.
Searching Artfinder for pieces is straight forward. You can view works by medium, subject or budget. There are even sections dictated to discounts. All of this make it easy to buy art online using their website.
In terms of medium, painting, prints, photo and drawing, amongst others are available. These cover a wide range of subjects from still life, architecture, people and more.
As a specialist marketplace, prices range from £25 up to £60,000. While not as affordable as Esty or eBay, if you have a few hundred pounds to spend, Artfinder will enable you to find a unique hand-crafted piece of art, which will likely hold it's value.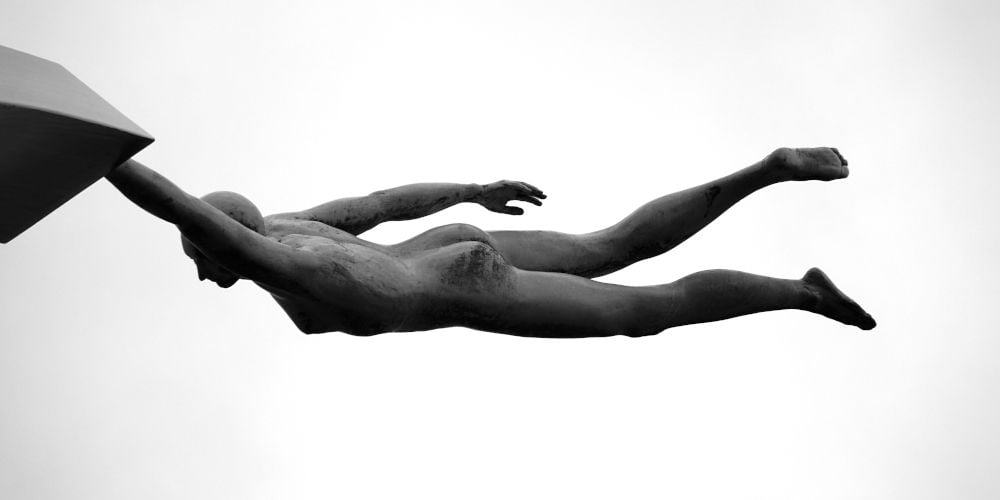 #5 Saatchi Art
The name Saatchi is synonymous with advertising and art. The brothers started an advertising agency in the 70s. Since then Charles (elder brother) has invested in art and opened galleries over the world. He's also well regarded as being one of Europe's biggest art dealers.
Based in Los Angeles, California, Saatchi Art is more than a marketplace. In addition to the online platform, the company has a presence at 18 art shows/fairs each year and also releases printed catalogues.
As one of the world's most visited online art galleries, the website racks up an impressive 1.6 million visitors each month.
With a few clicks, you'll discover works from over 65,000 artists from 100 plus countries. There are literally millions of original paintings, photography, drawings and sculptures to choose from.
Prices start from £100 and range up to £90,000. Saatchi Art does have a limited range of prints available, which start at £25. So you'll want to have at least £300 to spend to ensure you have a good selection to choose from.
#6 DROOL
As a start-up DROOL is trying to redefine the contemporary art market. Choose from over 250 museum-quality prints by known artists and up-and-comers. Along with prints, they also offer a range of hand-crafted frames.
By focusing on contemporary art and the printed medium, DROOL are able to offer affordable artwork while nurturing young talent. Prices range from £25 to over £1,000, therefore, are a fantastic option for first-time buyers as well as seasoned collectors.
Also as a small, young team, artists receive a bigger cut of the price. So everyone gets a fantastic deal!
As long as you appreciate contemporary art, DROOL is at the forefront of the market and a fantastic place to buy art online.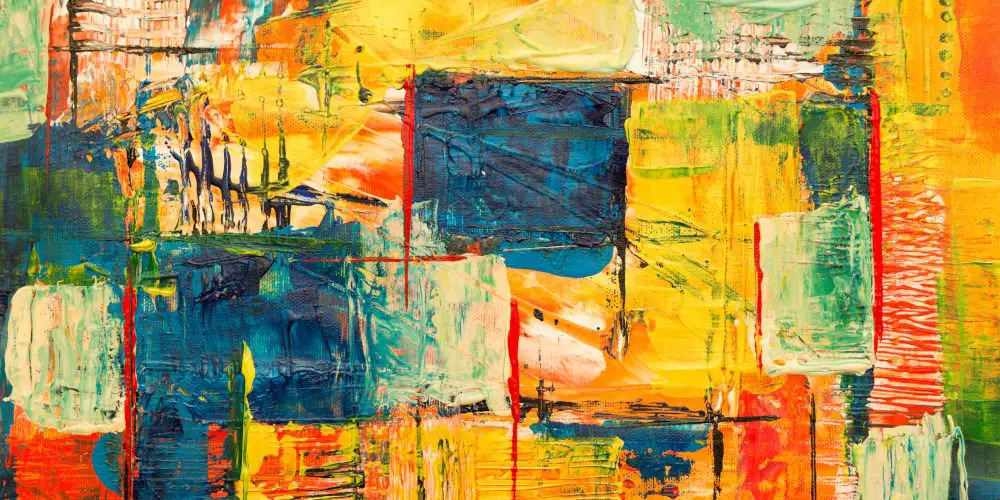 #7 1stdibs
You might not have heard of 1stdibs or believe it will break your budget. However, it's worth browsing and does, in fact, offer a selection of affordably priced art.
1stdibs started in 2001 in Paris when an antique dealer from NYC decided to start a luxury marketplace for French antiques. Over the years, they've expanded globally and now connect galleries, dealers and curators with clients all over the world.
You can buy everything from a 16th chair, 18th panelling to contemporary art on the website. While mainly a secondary market, it not uncommon to find new pieces.
Currently, there are over 200,000 artworks on 1stdibs, which range from painting and prints to sculptures and mixed media. Prices start from £20 and somewhat surprisingly, there's an excellent collection of items, all under £100.
Of course, as a luxury marketplace, you can view and purchase art in the millions of pounds. While this might, slightly, break your budget, 1stdibs has plenty of art for the average budget.
#8 artrepublic.com
Since 1999, artrepublic.com has been selling art online. The team curates one of the best collection of art to buy online. The range of nearly 5,000 prints cover works from the 19th century to the present day.
As one of the first companies to sell Banksy prints, the team have a superb record of spotting and supporting talent. The current range of artists includes world-famous names such as Peter Blake, Pure Evil and Damien Hirst as well as many upcoming talents.
In addition to selling a range of print, artrepublic offers expert art advice, a bespoke framing service and can help you commission artwork.
The website is easy to navigate, whether you have an artist in mind or want to explore a particular theme. In terms of pricing, works range from £25 to £20,000.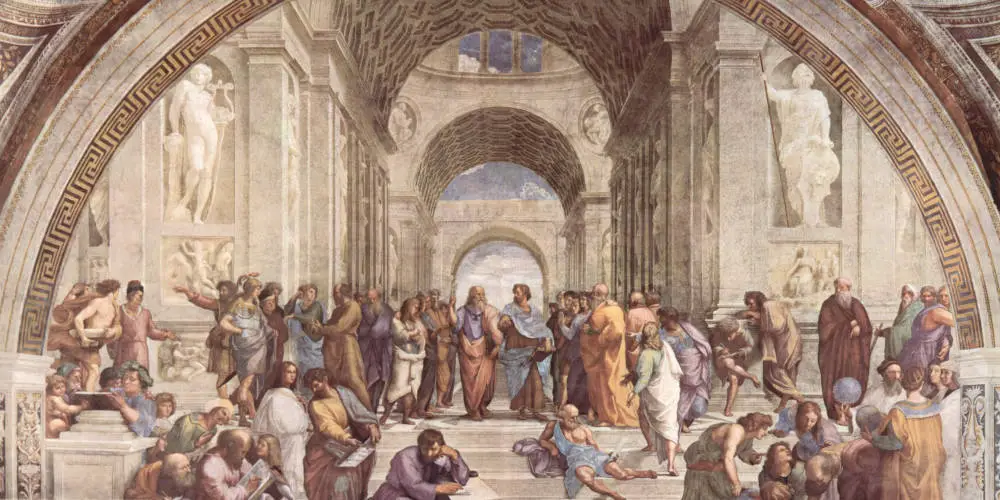 #9 Artsy
USA based Artsy is another global marketplace that aims to encourage people to discover and study art. They've also made it a really easy place buy art online from a range of creators.
While you can purchase art using the website from anywhere in the world, they only sell in Dollars. So it's worth checking your bank's conversion rates before buying.
The curated range of art covers a multitude of mediums, periods and artists. They currently have pieces available for purchase by Damien Hirst, Salvador Dalí, SEEN and many more.
Works are available from £40 ($50) to over £80,000 ($100,000). You can buy works via the website or make the dealer an offer. This means you could, potentially walk away with a nice discount.
Artsy is also a fantastic resource for art enthusiasts. it's growing database contains over 1,000,000 works of art, architecture, and design by 100,000 artists. These works span historical, modern, and contemporary works. Artsy is a place you can easily spend an afternoon discovering and learning about art.
#10 Artspace
Also based in the USA, Artspace is one of the best places to buy contemporary fine art. Working with thousands of artists, the website showcases a revolving array works.
With such a wide range available, whether you're looking to purchase your first piece or from a household name, Artspace caters to both and collectors in between.
You do have to join in order to see prices but this takes 2 seconds. There's a number of superb pieces available for under £50. Works range in price from £20 to over £50,000 and they offer global delivery.
In addition to the online shop, Artspace offers a significant amount of free education, advice and industry information.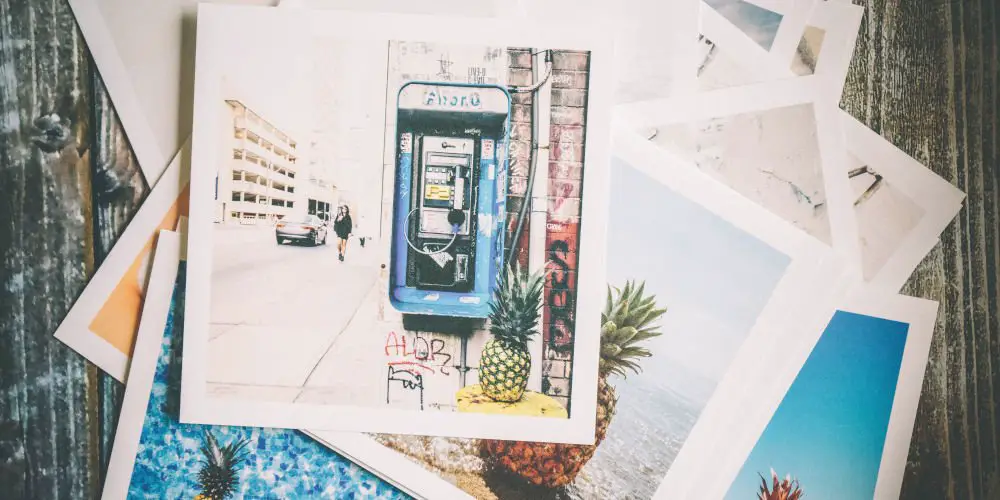 #11 TRiCERA
If Asian art is more of your style, then you'll be delighted to view the extensive collection offered by TRiCERA. As Japan's largest platform for modern art, they offer thousands of pieces of artwork from over 200 artists from Japan and other Asian countries.
The TRiCERA marketplace is continually growing, making it's a superb place to buy art online. You can search for artwork and artists according to your preference such as genre and motif. Plus there are experts on hand 24/7 to advise you on your purchase.
Pieces range in price from £15 ($25) to over £8,000 ($10,000). With the option for delivery anywhere in the world, come look for artwork that will add colour to your "treasure box" with TRiCERA.
#12 ArtGallery.co.uk
Offering tens of thousands of painting, ArtGallery.co.uk is an exciting way to buy art online.
You'll discover painting from as little as £20 from a range of inspirational independent British artists, which cover an array of subjects. Whether you purchase an established artist or an up-and-comer, you'll find a superb selection at affordable prices on ArtGallery.co.uk.
As a marketplace, the artist posts your painting direct to your door. This not only prevents the work from damage but means your order has been checked by its maker.
Typically the website contains over 45,000 pieces of artwork and prices range from £20 to over £10,000.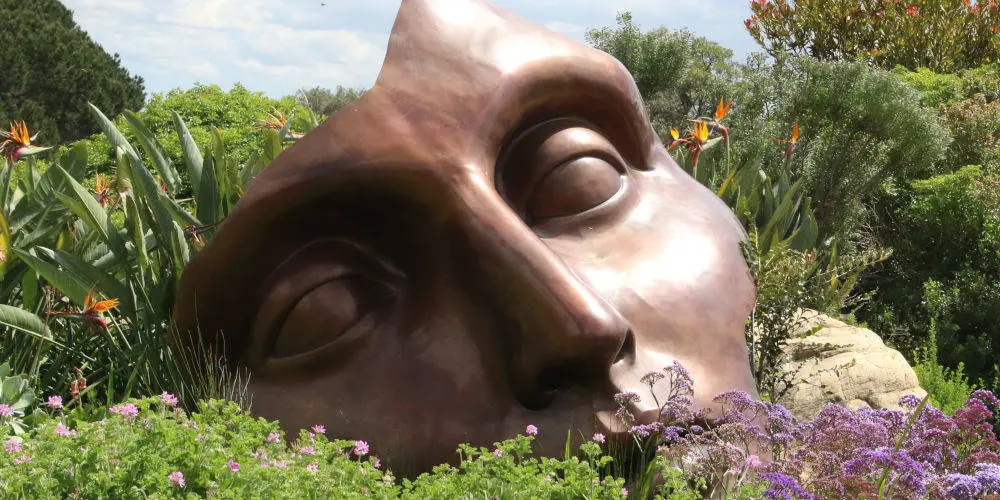 #13 ArtsHaus
What makes ArtsHaus different is that you can't actually buy art online using their platform. What you can do is view a vast array of art from artists, dealers and galleries from around the UK.
ArtsHaus' online collection includes paintings, prints, sculpture and photography. You can conveniently browser the range whenever suits you.
When you find a piece you'd consider buying, then you can contact the dealer either by email or phone. This enables you to check the piece is still available, ask a professional for advice and negotiate on price.
Also, most dealers are happy to arrange private viewings of pieces. This enables you to be confident when making a special purchase.
In short, ArtsHaus offers you the best of both worlds. Modern technology married with traditional service. You do need to open an account to contact dealers and galleries. However, prices are shown without needing to log on.
You'll dicsover around 10,000 pieces on the ArtsHaus website which range from £30 to well over £7,000.
#14 Art2Arts
With nearly 20,000 works available from 700 plus artists, Art2Arts is a fantastic place to buy affordable art online.
The website features paintings, drawings, mixed media art and other art forms in a variety of media and styles. All pieces have been created by talented independent UK and international artists.
The team are on hand to help you buy art online with tailored advice and can even help you commission custom pieces. Who doesn't love a one-off work of art?!
In terms of pricing, Art2Arts has pieces available from as little as £30. There is a superb selection available between £100 and £200. On the upper end, there are several pieces on sale in excess of £10,000.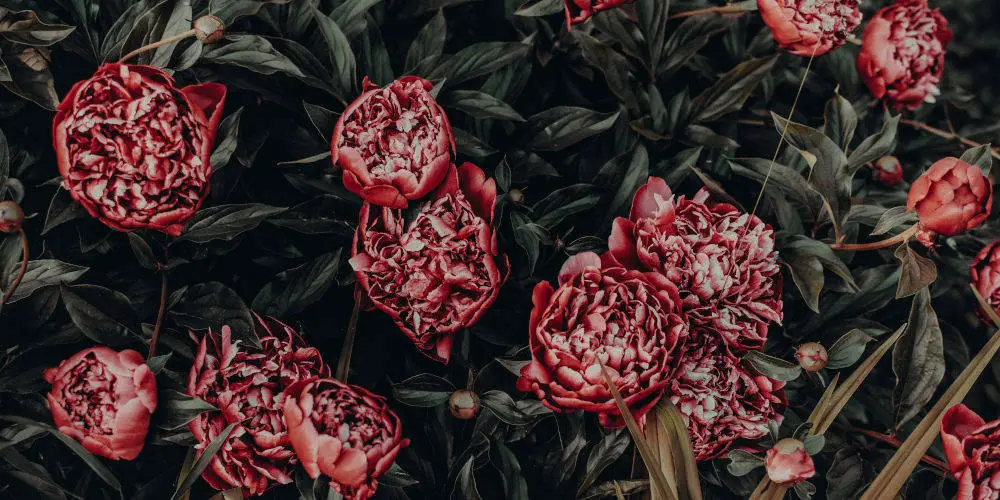 #15 Affordable Art Fair
Based in London, Affordable Art Fair is an exciting way to buy art online, particularly as they offer two buying options.
Firstly, you can attend one of their many art fairs each year. These are relaxed and are a superb family day out. Each fair showcases a wide array of affordable artworks by established artists and rising stars.
If you don't fancy viewing pieces in person, Affordable Art Fair has an excellent online gallery which showcases 1000s of original contemporary paintings, sculptures, photographs and prints.
Given its name, Affordable Art Fair sell pieces from as little as £25 up to over £6,000. So regardless of your budget or preferred media, there's a good selection available for you.
#16 Rise Art
Combining technology with traditional expertise, Rise Art enables clients to buy high-quality art for any setting. Rise also acts as a guide to, and commentator on, the art world.
Their exciting online platform contains over 10,000 pieces from nearly 600 artists. Whether you're looking to buy some prints or add a painting to your collection, Rise Art offers a fantastic selection.
While you can buy art online using their website, most items on the Rise Art website can be hired. So if you don't have a massive budget or like to change art regularly, you have options.
As you expect, Rise Art covers a wide price range from £30 to over £10,000. They have an excellent selection available for under £500.
They also have a fun art personality test which will help you to start buying art online or recommend pieces for you.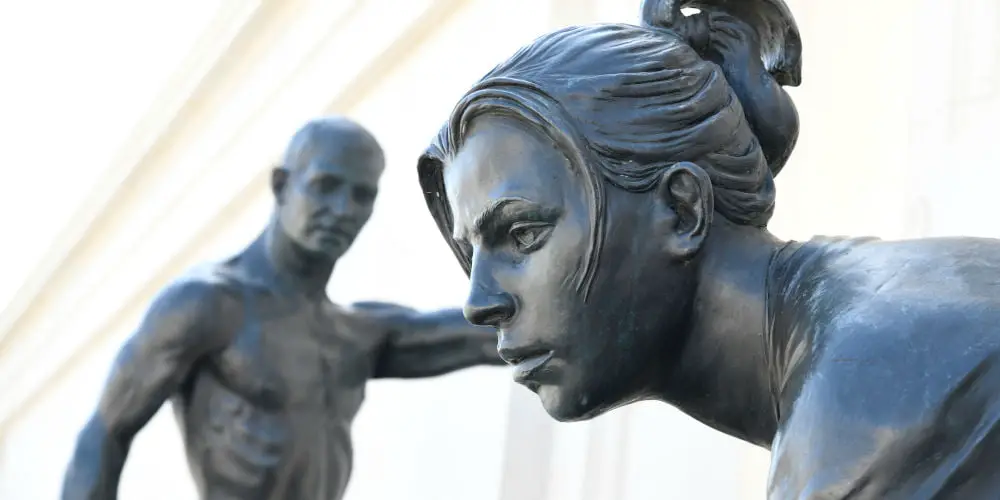 #17 Not On The Highstreet
If you're looking for affordable art then it's worth looking at Not On The Highstreet. They have a fantastic range of paintings, prints, sculptures and more.
The website works similarly to Esty, artists up load creations, price them to sell and dispatch all purchases. This means your item will be checked by the maker before being posted, allowing you to buy art online direct from the artist.
As a arts and crafts marketplace, prices are generally under £500 with many items under £100. So if you're trying to add art to space on a tiny budget, start with Not On The Highstreet!
#18 Artsper
With a large catalogue of contemporary artworks from the best galleries around the world, Artsper makes it easy to buy art online.
Using the platform, you can select from a variety of mediums including painting, sculpture, photography, print and mixed media. There are over 80,000 pieces in the catalogue to choose from.
You'll discover works by world-renowned artists (Banksy, JonOne, Andy Warhol), as well as by young emerging talents. In terms of price, you can start with as little as £100 or as much as £100,000.
In addition to selling art, Artsper aims to make art more accessible and offers an online magazine as well as an advisory service. This enables you to stay at the cutting edge of the art market and buy with confidence.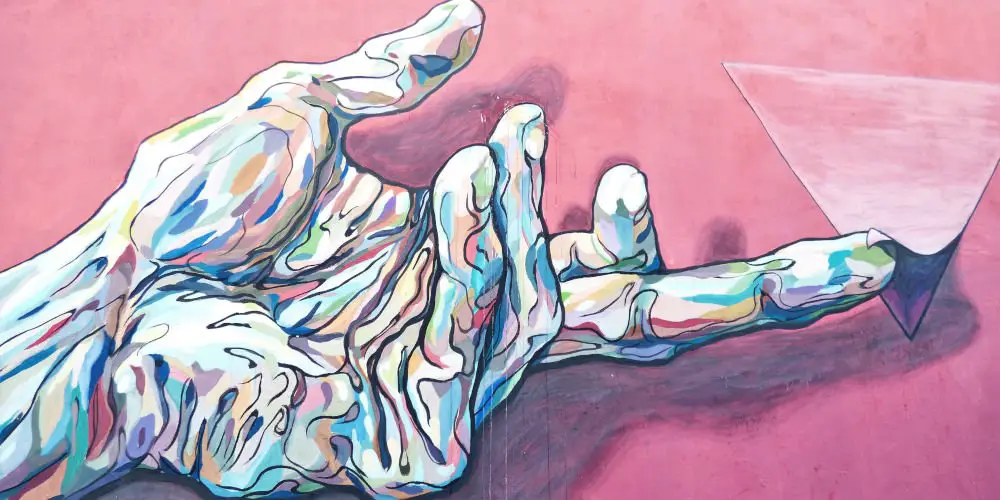 #19 Folksy
Looking for unique British artwork? Consider shopping at Folksy as it's the best place to buy art online from creators within the UK.
Whether you are looking for original paintings, photography, prints, or sculptures, you'll find something truly original at Folksy. The team can also help you to commission a personalised work of art for your home.
Folksy is a marketplace for hand-crafted and handmade items and typically is highly affordable. They carry work from over 15,000 UK designers including art.
Like Esty and Not On The Highstreet, Folksy is excellent if you have a tiny budget but still want to buy quality or if you're looking for a unique piece.
Buy art online with a few clicks
As you're now armed with 19 interesting places to buy art online, you're able to find and purchase pretty much any form of artwork you'd like. Our top tip, is buy art you love with little regard to whether the price will rise in the future.