6 Things to consider when buying a holiday home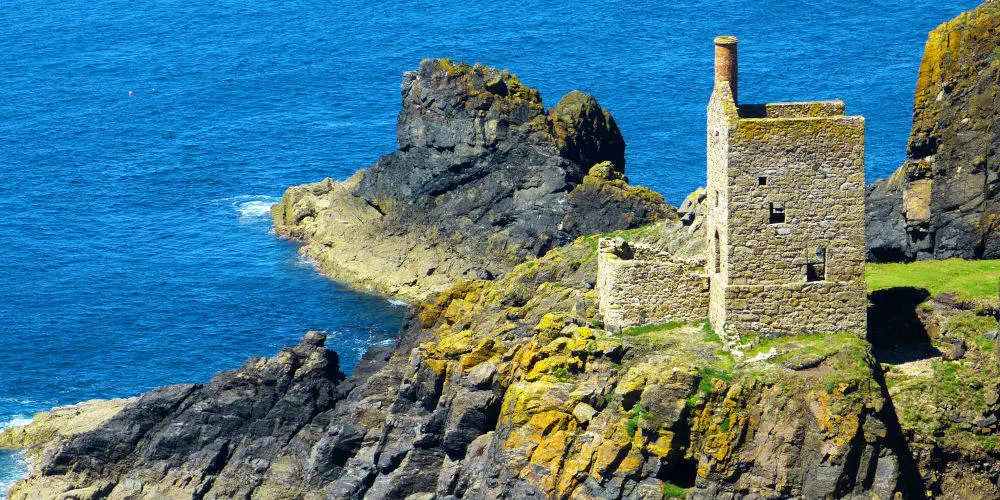 More Brits are choosing to vacation at home and many are considering if buying a holiday home in the UK makes sense. In 2018, Brits took 97.4 million overnight trips in England according to Visit Britain's annual GB Tourism Survey.
So whether you plan to buy for your family or as an investment, the market is growing and full of potential. However, there are a few things to consider before jumping head-first and buying your dream holiday home in the UK.
In addition to choosing the right location, you'll need the right mortgage, insurance and some tax advice. So what do you need to consider when buying a holiday home in the UK?
#1 Does buying a holiday home make a good investment?
As with any investment, there's much to consider before making the final decision. Even if you're buying a holiday home for your family, it's worth evaluating your purchase as an investment.
A fair property in a superb location will, over the long term hold its value better than an outstanding cottage in a town who's seen better days.
Use
Most people desire a holiday home for the sheer convenience. You can jump in the car whenever you want to escape and feel like you're returning home. There's no need to book accommodation or keep to strict check-in/out policies.
While it sounds simple, the reality is can be anything but. You'll still be responsible for the upkeep and unless you hire help, there's no one to get the property ready for your arrival. Knowing where the local shop is, is a must!
Upkeep
Like any property, a holiday home requires regular upkeep to maintain it and to ensure it can be lived in. As long as you keep on top of any issues, it can be fairly easy to maintain a property.
There is one major issue. Unlike your main home, where it' easy to supervise a local plumber fixing a tap, sorting even a small plumbing issue could involve a day away from work and hours of driving.
Income
Depending on the location, property and features, you could earn up to an extra £18,000. Of course, you'll have to put in some effort and pay tax but holiday rentals can be highly lucrative.
Tax
Assuming this is your second property, you'll have to pay a higher rate of stamp duty when buying a holiday home. There's no legal way to avoid paying SDLT.
If you do choose to rent the property for even part of the year, you'll be liable to pay income tax on any profit you make.
Insurance
As a second home, you'll need specialist insurance to cover against damage during vacant periods, regardless of whether you rent the property out or not.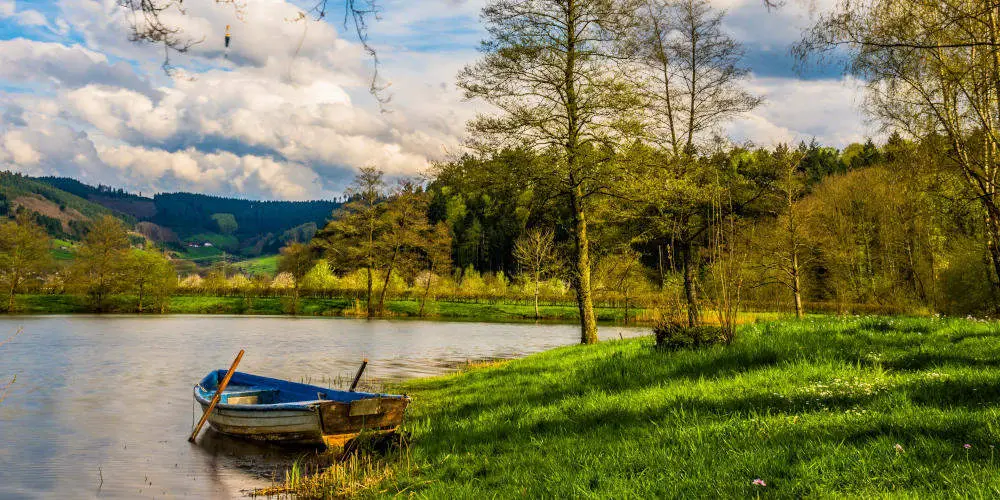 #2 Is it's easy to finance a second home?
As with any property, your ability to finance your purchase will depend on a range of factors. However, it's likely you'll be able to find a suitable mortgage that'll enable you to buy a holiday home in the UK.
It best to speak with a whole of market mortgage broker and discuss your options for buying a holiday home. They are likely to recommend taking a holiday-let mortgage rather than a buy-to-let or a standard home loan.
You probably can't obtain a buy-to-let mortgage as your holiday home will be let on a short-term basis (typically a couple of days) rather than on a tenancy of 6 months or more.
Also, as a holiday-let mortgage is a commercial product, the lender will use projected income and costs to evaluate your ability to repay the loan.
As you require specialist financing, it's likely the terms will vary massively from your current mortgage on your main property. Therefore it's best to ask your mortgage advisor and read the small print.
This does mean you'll have to find a bigger deposit, typically around 25-30%. If you're planning to buy in one of the many UK holiday home hotspots such as Devon or the Lake District, then this amount could run into the hundreds of thousands.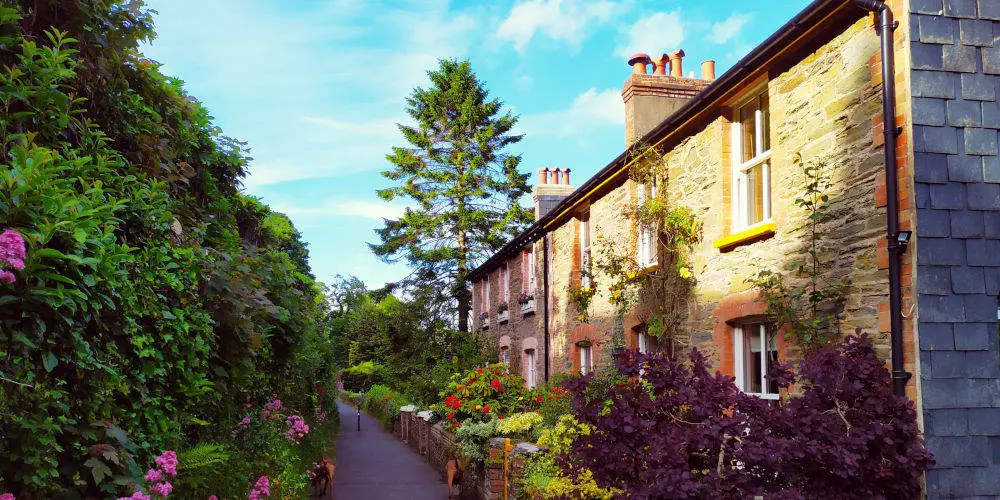 #3 Understanding holiday let rules and regulations
If you are planning to run your holiday home as a business, there are some requirements you need to meet, especially if your counting on the tax benefits:
The property must be available to book for at least 210 days of the year
It must be occupied by paying tenants for a minimum of 105 days a year
The property cannot be occupied by tenants for periods longer than 31 days a year (as this constitutes a buy-to-let)
The property has to be fully furnished
In the first year, your property is considered under probation and should only be let to full paying tourists and holiday-makers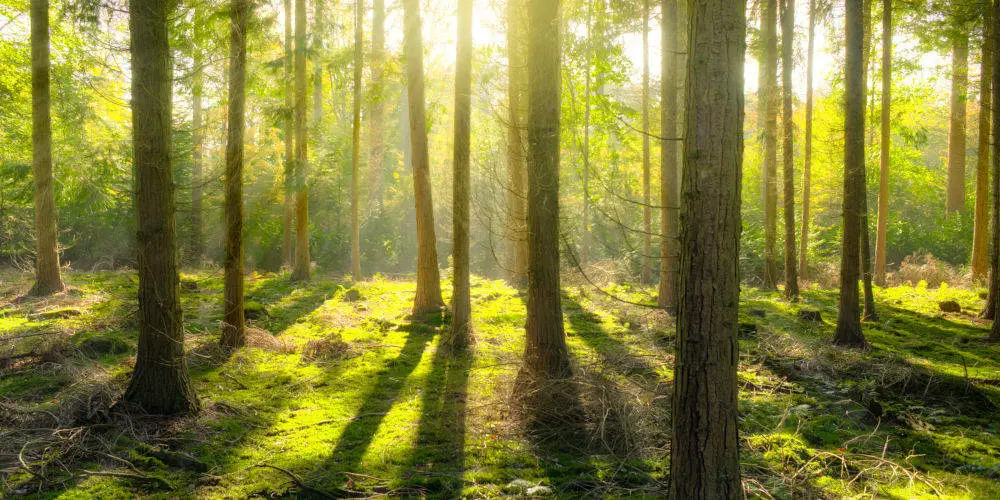 #4 Should you insure your holiday home?
As with any investment, after buying a holiday home, you should take steps to protect it and that's why holiday home insurance is key.
As with financing, a holiday-let insurance policy will vary from a standard one. You won't always be there and you could encounter one of a myriad of problems, from accidental damage from guests to fire and theft.
Because you'll only use your holiday home infrequently, maintenance issues that would usually get spotted and sorted within a few days may go unchecked for weeks, if not months. For example, a small leak could be a burst pipe waiting to happen.
It's because of these reasons and more, that you need specific holiday home insurance, as most insurers won't cover unoccupied homes (more than 30 days at a time) in a standard policy.
If you're letting a furnished property, then it's worth considering a policy that covers both buildings and contents. If your property does get burgled or hit by a flood, you'll have much less to worry.
Look for holiday home insurance that covers:
Accidental damage
Theft and burglary
Public liability (covers guests injured within your property)
Legal cover (protects against the cost of being sued)
Storm Damage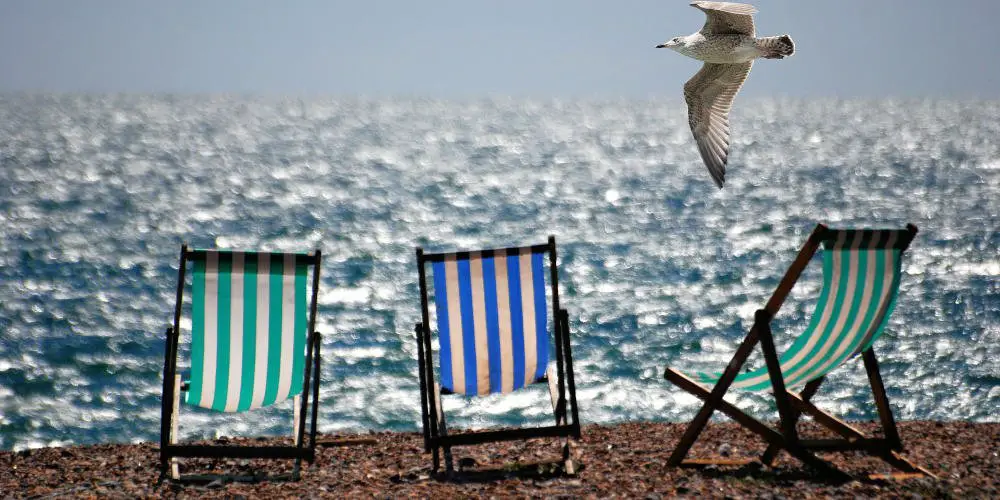 #5 Where's best to buy a holiday home in the UK?
There's no single best place to buy a holiday home in the UK, it's down to personal preference. Of course, there are hotspots and towns which continue to be desirable yet affordable.
Unless you're buying a holiday home as a hand-off investment that will be managed by a third party, we'd recommend buying within a 90-minute drive of your current home. You still have plenty of options within this area yet can easily travel back to your main property.
Don't fall for one of the most common mistakes when it comes to buying a holiday home and buy a property which takes too long to reach.
Coastal
For most, they imagine buying a holiday home that's a stone's throw from a beach.
Devon and Cornwall continue to be at the top of many people's lists for seaside staycations. Towns such as Truro, Paignton & Totnes and Bideford are idyllic hotspots with plenty of available properties.
That isn't to say that other coastal towns fair less well. Margate in Kent, for example, is a hive of activity with a range of properties for sale. As are towns surrounding the Norfolk coast.
Rural
There's something equally magically about the British countryside.
Both Somerset and The Cotswold have many fantastic towns, which have superb transport links to London and Bristol, yet still, retain a village feel from years gone by. Places like Bath, Stroud and Moreton-in-Marsh are worth considering.
If you fancy escaping from London to somewhere unspoilt with miles upon miles of footpaths then you might want to consider the Peak District and the Yorkshire Dales. These areas aren't exclusively for those who love outdoor as the locals are welcoming and many public houses are dotted across the landscape.
Woodland
If heading back to nature is more your thing, then consider buying a holiday home in a town near a forest!
The legend of Robin Hood is still very much alive and Sherwood Forest continues to be one of the UK's most popular woodland getaways. With many market towns on the doorstep and Nottingham a short trip away, there's plenty of options.
Hampshire and the New Forest, in particular, is also a fantastic place to explore woodland trails both on foot and on horseback. Plus numerous coastal towns are just a short drive away as well as the Isle of Wight.
Lakeside
If you dream of spending more time fishing or enjoying boating then a lakeside retreat could be the right fit.
The Cotswold Water Park probably isn't on your list as an excellent lakeside retreat but it should. Located in South Cerney, Gloucester, the park is home to multiple lakes, some of which have been sensitively developed.
Cheddar in Somerset is another unlike location but is home to Cheddar Reservoir. This isn't the largest man-made lake in the UK but does provide an exciting backdrop for a lakeside holiday including sailing, windsurfing and fishing.
Both Bristol and Bath, are just a short drive from Cheddar Reservoir and provide ample amenities. Cheddar Gorge is also a short drive and is a hugely popular attraction.
Finally, the Lake District which is as picturesque as tranquilly. Both Keswick and Windermere are lively towns all year round. Whereas the mountains around Ullswater and Wasdale are peaceful and offer a slower pace of life.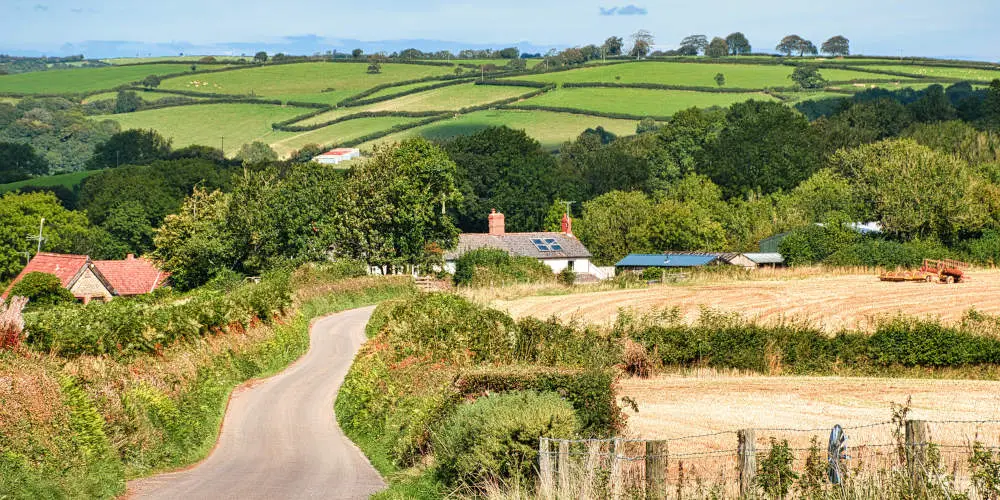 #6 Protecting your investment
There are a few basic things you can do after buying a holiday home to safeguard your investment and keep on top of the maintenance.
Security
Burglars are always on the lookout for unoccupied homes as they're easy pickings. However, there are a few ideas you can use to trick them into believing someone lives there.
Upgrade your door and window locks
Install wireless cameras over the front and back doors
Put lights on timers (So it appears someone is home in the evening)
If you don't have a visible alarm on the front of your property get one install and keep it maintained
Gardens
If your holiday home has a garden then it's worth keeping the garden looking nice. It might even be worth hiring a local gardener.
Firstly, the garden introduces your property to the guest and it's vital to make a good first impression. Secondly, roots and branches can cause damage to the property, which is usually expensive to fix.
Heating
One of the most costly experiences any homeowner has to deal with is burst pipes. In a holiday-let, the problem is compounded as you might lose income.
It's worth insulating your pipes and setting the central heating on a timer during the winter or long unoccupied periods.
Roof
Just like burst pipes, a few wobbly tiles can create costly damage. So it's worth checking your roof regularly and hiring someone local every few years to examine it and fix any issues.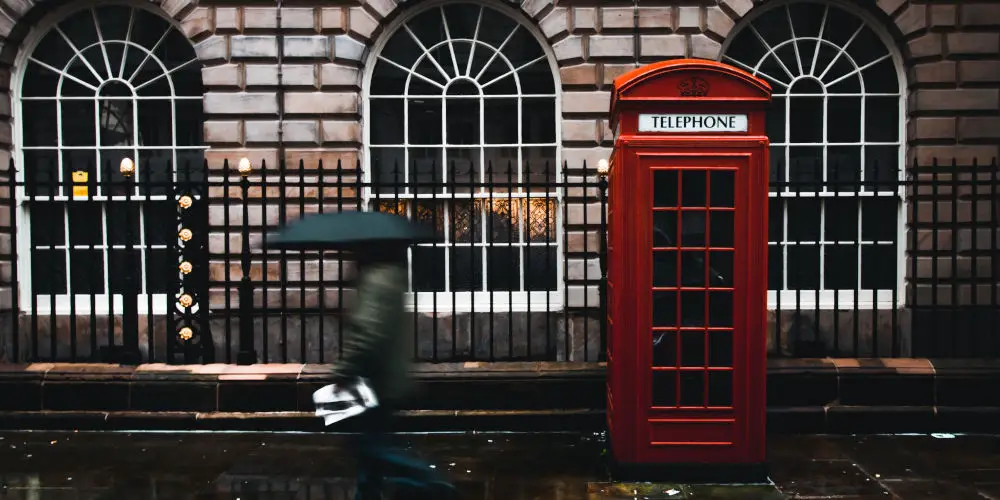 Where to start with buying a holiday home in the UK?
When buying a holiday home, it's a good idea to start your search with a budget and plan in mind. Be honest with yourself and think about how often you'll use your new holiday home.
Create a list of towns where you'd like to live and start searching for properties both on Rightmove and with local estate agents.
You'll also want to speak with a mortgage advisor and get the ball rolling, so when you do find a suitable property, you can put in an offer straight away.
Remember to have fun searching for and buying a holiday home. Most of all, enjoy your new holiday home when you purchase one!