Is it worth buying in a conservation area?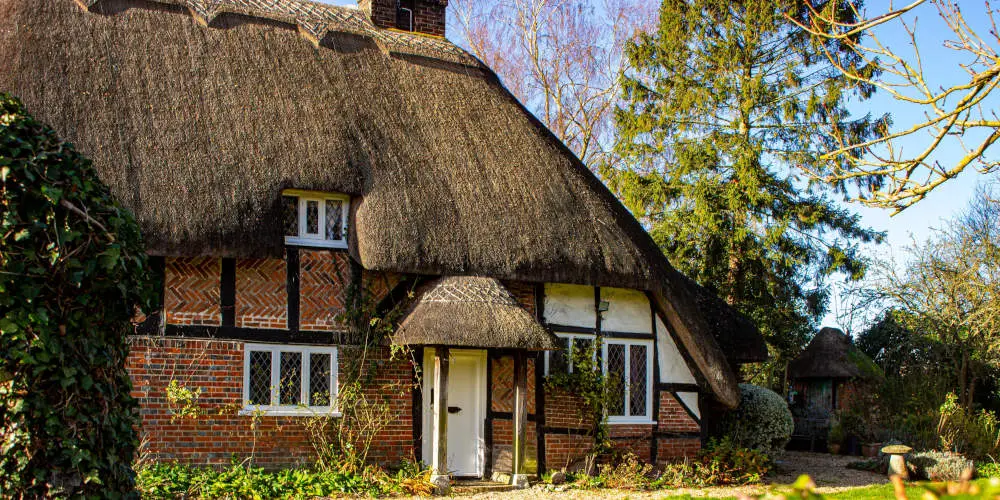 When looking for your next home, you might consider looking at period properties over those more recently built. You could end up buying in a conservation area, complete with timeless charm, quirky features and a slower pace of life.
You might not be fully aware of what is meant by a conservation area or the many benefits and drawbacks of living in a protected neighbour. Within these areas, there are safeguards in place to protect the original architectural features and picturesque surroundings.
The type of work you can carry out on your property is restricted and there are strict penalties for breaking the rules. That said, these neighbours will retain their character and charm for many years to come.
Let's consider if buying in a conservation area is the right option for you.
What is a conservation area?
As a designated area of historic and architectural interest, conservation areas limit the changes that can be made to buildings, greenery and street furniture. By doing so, the unique character of the place is preserved.
Conservation areas date back to 1967 and now there are around 10,000 in the UK including estates, parks, stretches of canal, historic town centres and some entire villages.
Wiltshire has the most conservation areas with 246 across the county. The largest is Swaledale and Arkengarthdale in the Yorkshire Dales National Park, which covers 71 square kilometres.
The rules and restrictions of each conservation area are set by the local authority and so there isn't a typical list as they are designed to protect the individual feature or features.
For example, the rules might prevent changes to railings, street lighting, trees, or windows. In some areas, there is a list of rules that govern the colour of paint that residents are allowed to use on their front doors.
How are they different from a listed property?
With a listed property certain restrictions apply to that building or feature, which ensures it is maintained for future generations. In broad terms, a conservation area applies these restrictions to multiple properties in a single location.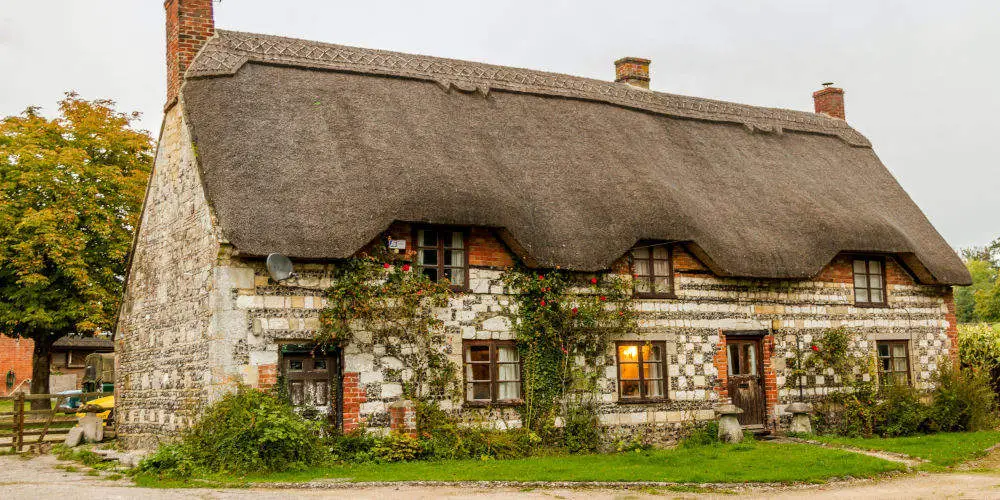 Does owning a home in a conservation area affect the value?
You might find, due to the restrictions that having work done is more expensive. The materials you will be allowed to use are likely to limited and cost more. There's also more paperwork for you to complete.
However, on the other side of the coin, living in a conservation area is likely to boost your home's value as the neighbourhood will remain picturesque.
In 2012, the London School of Economics and Historic England researched the topic and concluded that houses in conservation areas sell for a premium of 9% on average. But that's not all, these homes also grow in value by 0.2% over the average increase.
How do I know that I'm buying in a conservation area?
Sadly, there isn't a central, easy to search database to confirm whether a certain property is in a conservation area or not. However, it's usually quite straightforward to find out.
Start by asking the estate agent. They typically talk up this fact as many homeowners consider it a positive selling point, despite the extra red tape involved.
You might also find that your conveyancing solicitor will mention it. However, don't rely on them to reveal this as it won't necessarily appear on the standard property searches. It can be worth asking them, especially if you're sure the property is in a conservation area.
Every local authority website will list details of every conservation area. You should be able to find a list or map of all the conservation areas within that council's boundaries. You also should be able to find documents that list the restrictions for each area.
Finally, you could call the local planning office and talk with a member of the team as they will be able to help and advise you.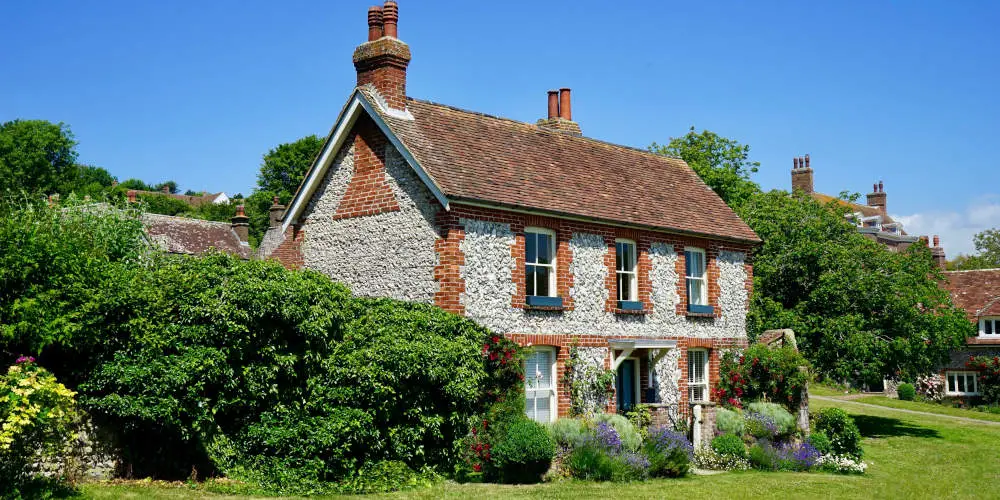 What are the planning restrictions in a conservation area?
Local authorities place what's known as 'Article 4 Directions' on properties within conservation areas. These extra restrictions limit the homeowners' ability to make change using Permitted Development (PD) rights which grant blanket planning approval for a myriad of home improvements.
For example, under PD rights you can add a single story rear extension, build a swimming pool or erect fencing around your property and you don't need to apply for planning permission.
If you live in a conservation area these automatic rights limited or removed, meaning you'll have to navigate the planning system to make some, seemingly basic improvements or changes to your home.
As we've mentioned, the rules are set by the local planning authority, so you'll need to study their website or give them a call to find out what specific restrictions apply to the conservation area that you live in.
General rules
Thankfully, some basic rules apply to all conservation areas including that you can't, without permission, demolish:
A building that is more than 115 cubic metres
A gate, wall or fence that is over 1 metre if it borders the road or higher than 2 metres if not.
You'd also need permission for the following alterations:
Single storey extensions that extend more than 3 metres beyond the back wall of the house or 4 metres if the house is detached
Extensions greater than one storey
Side extensions
Roof extensions or alterations
Cladding in any material
Any new construction of sheds, outbuildings, swimming pools.
The installation of chimneys, flues or vents at the front of the house or at the side if it faces the road
Installing satellite dishes or antennae that face the road.
Fitting solar panels to the front of the roof facing the street than 150mm from the roof slope.
Fitting solar panels that protrude by more than 150mm from the roof
Local authority restrictions
Your local authority may have also imposed specific rules on the conservation area where you live, and so it's vital to check these. They might prevent you from:
Replacing original windows or doors
Altering the guttering or pipes
Felling trees or shrubs
Painting the facade or changing the colour of window frames and doors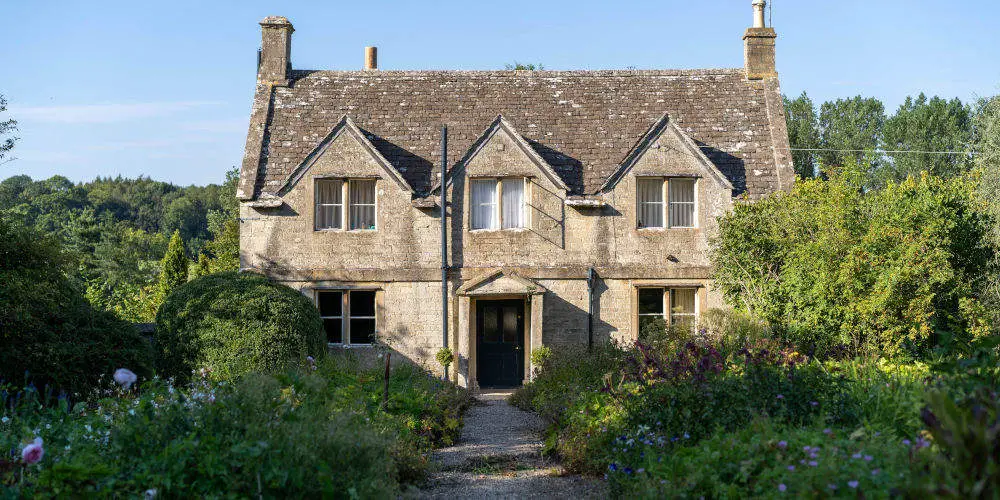 Who can advise on carrying out work while staying within the rules?
As with any planning matter, it's best to talk to your local planning authority at the start. They can advise you if you'll require planning permission and if your project is likely to gain approval.
If you do need to apply for permission, then you could ask an architect, planning consultant or your builder to submit an application on your behalf.
How to deal with planning application resistance or rejection
Ideally, you should work with professionals from the start as they will be able to guide you through the process and be able to manage any issues. You may want to use a local architect who has experience dealing with the local planning authority and their particular requirements.
Don't lose faith if your planning application is met with objections as the planning authority will provide you with feedback as to why it was or will be rejected. If your application is rejected, talk with your local planners and see if you can negotiate.
Typically, you will have to change your plans to gain permission. However, you should be able to submit new/modified plans, free of charge, within 12 months of submitting the original plans.
Alternatively, if you think the rejection is unreasonable, you can appeal, but this should be your last resort!
Are there penalties for breaking the rules?
It can be extremely serious to carry out illegal building work on a property within a conservation area. As a criminal offence, you could be punished with a maximum prison sentence of two years under Section 74 of the Planning (Listed Buildings and Conservation Areas) Act 1990.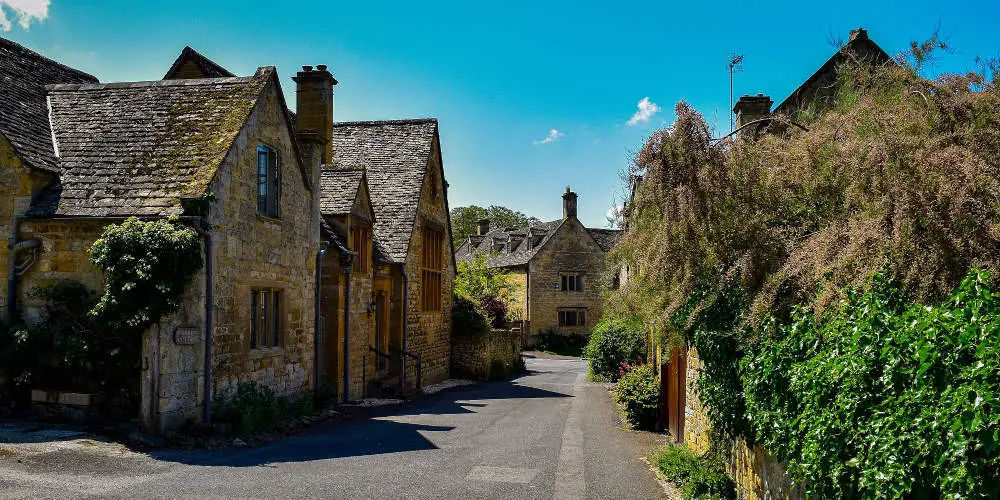 Will I have any maintenance obligations?
If your home is within a conservation area, you have the responsibility to repair and maintain it, without loss of its character or integrity.
Failure to do so could result in the local authority serving you with an Urgent Works Notice.
You are encouraged to repair a property in a conservation area, rather than replace parts, with replacements only being deemed suitable if they enhance the appearance or character of the area. Any repairs should be carried out using original designs, methods and materials.
Should I buy a home in a conservation area?
Having to deal with these rules and restrictions will put some people off from owning a home within a conservation area. However, many consider owning a historically and architecturally significant home to be a worthwhile pursuit.
You might prefer to buying in a conservation area as you're interested in preserving the charm and character of the area and wouldn't dream of doing anything detrimental. You might even relish the idea of having to work within the restrictions!
Another benefit is community. As you all share common values, you'll find that once you've settled into the neighbourhood, you won't want to leave. You'll likely enjoy the unique community spirit, the local characters and the collective challenges of maintaining the distinctive area.
It's also worth remembering that properties in a conservation area are likely to retain their value, even during periods of economic downturn and usually commanding a premium price when for sale due to their uniqueness.