Where is the best carbon monoxide detector placement?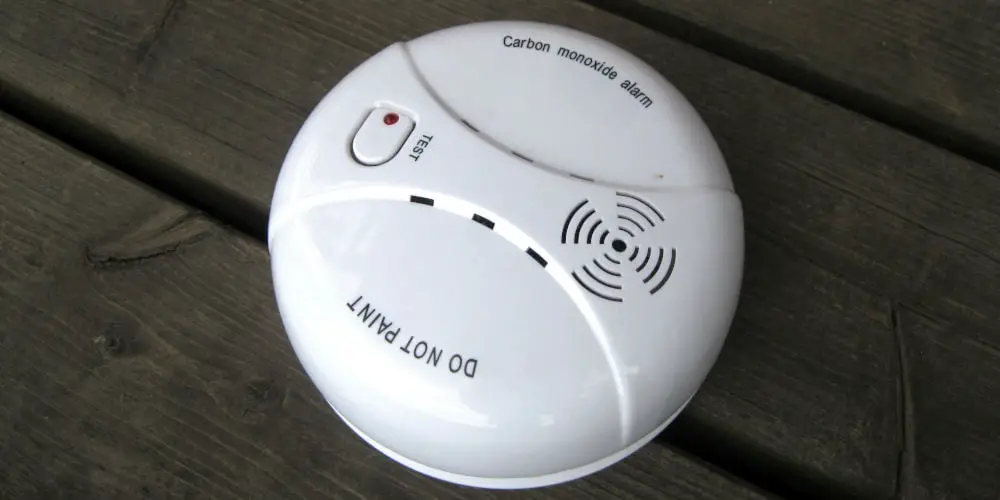 Carbon monoxide is present in most homes and while many will never experience a high level of it, it's worth being able detect it. But where is the ideal carbon monoxide detector placement?
Every fuel-burning appliance within your home produces some carbon monoxide. This poisonous gas has no smell or taste and exposure to high levels can kill or at best, make you very unwell. About 60 people die each year from accidental carbon monoxide poisoning in England and Wales.
In summer, you can lessen the risk by opening your windows. This creates airflow which carries the carbon monoxide gas outside. However, in winter with the windows closed, it's harder for these gases to disperse.
Carbon monoxide leaks may be uncommon , but they can happen and may even be life-threatening. It's why having detectors within the home is critical. Here is a guide to the correct carbon monoxide detector placement in a property.
How is carbon monoxide measured?
We measure carbon monoxide using a ratio called parts per million (ppm). For example, if you measured your living room and the result was 10 ppm, that would mean there are 10 carbon monoxide molecules for every million molecules in the air.
What is a dangerous amount?
Even if you have no gas appliances in your home, there could still be Carbon monoxide lurking. What is a dangerous amount for you depends on your age, weight and health. However, it's worth considering some common thresholds as supplied by the Chartered Institute of Plumbing and Heating Engineering.
0.5 to 5 ppm
This is the typical range for home without any gas appliances.
5 to 70 ppm
For the majority of people, being exposed for short periods to a ratio of 70 or less won't cause any feeling of sickness. However, prolonged exposure (of at least 6 hours) can cause headaches and dizziness. If you have heart problems, then you may experience chest pain.
71 to 149 ppm
After a few hours, you'll experience a slight headache.
150 ppm and over
At these higher levels, after prolonged exposure, it's likely you'll feel disorientated, nausea, and may faint. Exposure to these levels can also lead to death.
How can we best detect carbon monoxide?
As you now have a better understanding of how carbon monoxide is measured and how it can affect the body, it's worth exploring how we can detect it. There are two main ways: alarms and monitors.
Carbon monoxide alarms or detectors
As the most common type, these work like smoke alarms. Once they detect a dangerous amount of carbon monoxide in the air, they'll alert you.
While useful, they don't measure low amounts of exposure over an extended period. This is why we also need to consider carbon monoxide monitors.
There's a wide range available including mains and battery-powered which are ideal for the home. We recommend Kidde 5DCO and Mercury COD100B.
Carbon monoxide monitor
These devices continually take readings of the level of carbon monoxide present in your air, displaying it a number in ppm. And while it won't alert you when there is a dangerous level present, having an accurate figure will allow you to take action before it could cause harm.
As with alarms, there's a superb range of monitors available including the Hti-Xintai Carbon Monoxide Meter and REED R9450 Carbon Monoxide Monitor.
Which is best for my home?
For most homes, it's best to purchase a carbon monoxide monitor, even though it will be more expensive than an alarm or detector. This way you can easily monitor the situation, which is particularly helpful if you have young kids or live with elderly parents.
That said if you can only afford an alarm then buy one as this will provide far superior protection than no device.
We'd recommend buying a battery-powered unit as if you experience a power cut, you'll still be protected. Just like a fire alarm, you should be regularly testing your carbon monoxide device to ensure it's in good working shape.
Also, ensure any device you purchase complies with British Standard EN 50291 and carries a British or European approval mark, such as a Kitemark. These ensure that the highest safety standards have been met.
Is a carbon monoxide detector the same as a smoke detector?
There are completely different and so you'll need to have both a carbon monoxide detector and a smoke detector to be fully protected.
Correct carbon monoxide detector placement
Maximising your home protection from excessive levels of carbon monoxide is straight forward. The ideal carbon monoxide detector placement:
On every floor in your property
In the same rooms as fuel-burning appliance
About 2 metres from the ground to ensure they can get the best reading of your home's air
Near bedrooms, allowing you to hear if the alarm is triggered by high levels of carbon monoxide. If the alarm goes off, you can get everyone to safety before it becomes dangerous.
In attached garages as when a car is running, it produces carbon monoxide, which can quickly spread from the garage to the rest of your house.
Avoid these carbon monoxide detector placement
There are a few locations that you'll want to avoid when consider the ideal carbon monoxide detector placement. These either create a false alarm or prevent property detection of carbon monoxide in your home:
Close proximity to any fuel-burning appliance
Excessively humid areas such as your bathroom
Direct sunlight
Directly above a sink
Near any sources of blowing air such as a fan, vent or open window
What should I do if my alarm goes off or I suspect I've been poisoned?
If your alarm goes off, firstly located your main gas valve and turn it off. Next, either get a qualified engineer to inspect your home or call the Gas Emergency Service 24-hour line on 0800 111 999.
If you fall ill with carbon monoxide poisoning seek medical help immediately. Don't wait.
Can I protect myself from carbon monoxide in any other ways?
There are many common sense things you can do to protect yourself further. Ensure with any new fuel-burning appliances that a qualified and Gas Safety Register engineer installs it.
It's worth having any gas and fuel-burning appliances serviced every year to ensure they're in good repair and not leaking carbon monoxide.
You may be able to take advantage of a free safety check conducted by your gas supplier if you meet certain criteria, such as being disabled, chronically sick or of pensionable age.