7 Cheap bathroom upgrades that are DIY friendly
A sad and tired looking bathroom is the worse place to relax. Thankfully, there are loads of quick and cheap bathroom upgrades. Any of which will restore order and make the space calming.
So whether you have a big budget and lots of time or neither, our cheap bathroom upgrades will help you to create your dream bathroom. Some times, all you need is a few unique simple bathroom design ideas!
#1 Change the hardware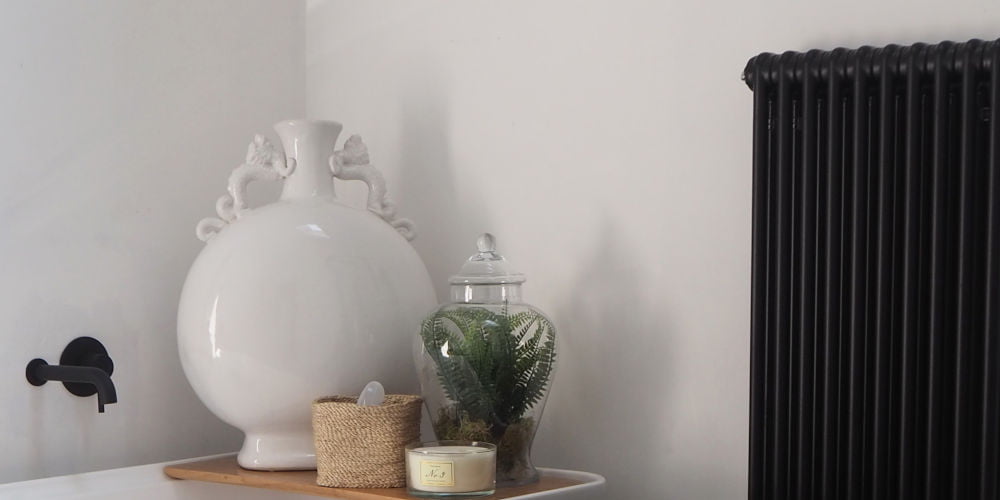 One of the biggest bathroom upgrades you can do is changing hardware. There's plenty of options including changing them, updating with a lick of paint and so much more.
You can easily inject fresh life into your bathroom by changing draw knobs and handles. As these fittings use a standard size screw, it's straightforward to change them. We especially love these Vintage Black Bird Cage Spiral Shape knobs, which are a steal at £2 each from Amazon.
If you're happy with the current fixtures, then consider spraying them a different colour. Chrome and gold always look timeless. Our favourite is Rust-Oleum Elegant Gold, which is affordable and a single can should be enough.
You could have a bit of fun and spray paint some new fixtures and give your bathroom a completely new look.
#2 Change the lighting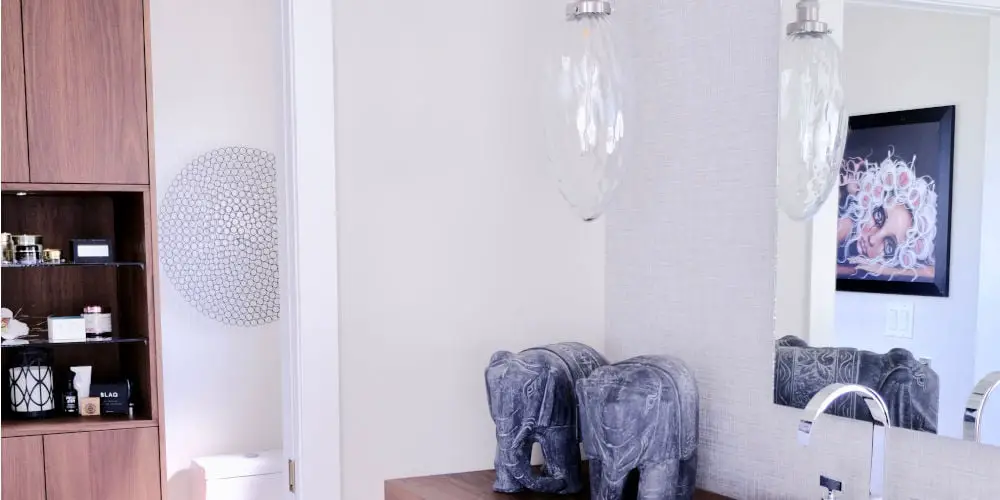 With a few bathroom lighting ideas you can improve any bathroom. A bathroom with too little or too much light isn't easy to relax in. So it's important to get the lighting right.
Before we get started, safety first. If you're not comfortable with DIY or electrics, then get a professional in. Start with eBay as it's a great source of unique lighting fixtures that are ideal as cheap bathroom upgrades.
If you already have a pendant light, consider changing for a chandelier. Lots of interest designs available, none of which look like your grandma's!
One of our favourites is the Saint Mossi Modern Circular Led Chandelier, which is a good investment. A chandelier will spread light around the bathroom, make it feel brighter and bigger.
If there's no lighting above your mirror then it's worth adding some. While you could DIY, it might be worth hiring a pro. You could install a strip light above the mirror or wire in two or three hanging pendant lights.
If you're feeling especially creative, then add lighting underneath the cabinets and continue this kitchen trend! Seriously, there's loads you can do with lighting to transform your bathroom!
#3 Get painting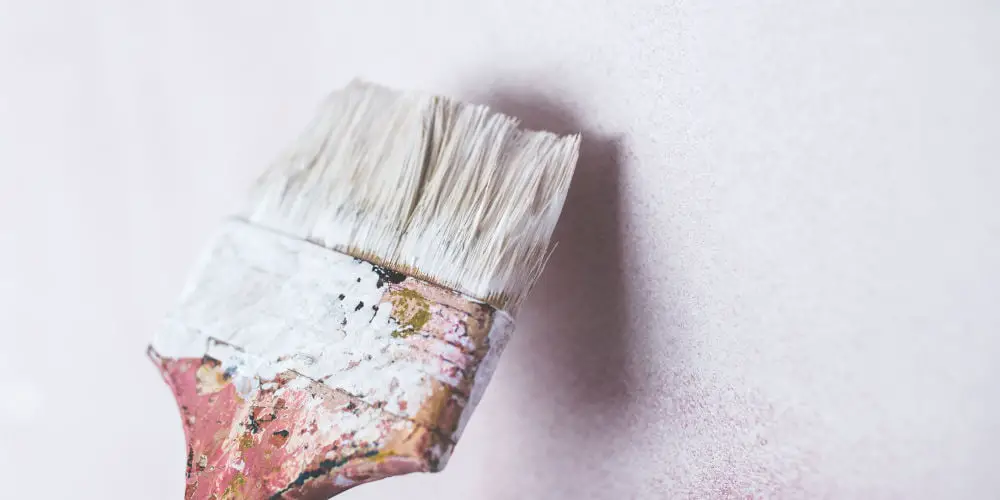 Yes, painting isn't quick. However, giving your cupboards a lick of paint is one of our favourite cheap bathroom upgrades.
It's worth choosing a neutral colour like light grey or off white. Pure white is likely to show dust, which could drive your OCD crazy!
With your colour picked, unscrew your doors and remove any shelves. Doing this will give you a better overall finish.
It's unlikely that you need to sand anything. So start with a primer coat and then apply your chosen top coat. After this dries, you might want to add another top coat or at least apply a few touch-ups.
Painting and add new hardware will transform your bathroom in a few hours. Trust us; it's worth the effort!
#4 Refresh your grout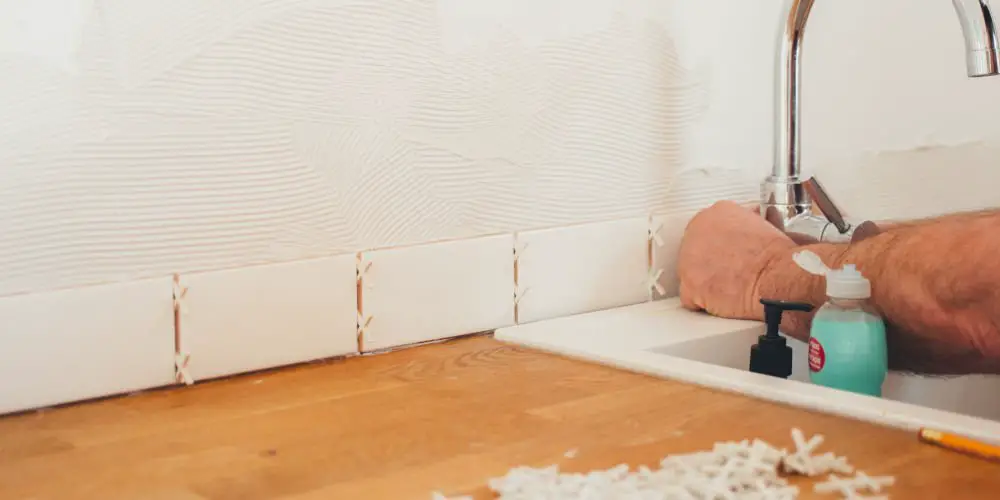 Grouting isn't sexy but one of the most effective, cheap bathroom upgrades we can think of. Done right, it can improve the look of your bathroom instantly!
You might get lucky and only need to scrub or clean your grout clean. Using the scourer end of a damp kitchen sponge, rub away the dirt. If this improves the look, even a little, then you're off to a good start.
If you have rough patches or plan to regrout the entire bathroom, your first step is removal. While you might be tempted to use a scourer or screwdriver, using a grout rake will make the job easier and protect your tiles.
Before you get stuck in, removing grout is a messy business. So you'll want to lay some old sheets down and change into clothes you don't mind dirtying. You can also wear gloves and eye protection.
Push the rake in between the tiles. Stick to one direction as this will dig out the most grout, making applying the new grout easy. It's worth going over a second time to ensure the best finish.
With the old grout gone, it's time to pick something new. Grout comes in a range of colours and finishes, including glitter! You really can change the feeling of your bathroom with new grout!
With your new grout, you'll want to apply using a small tiling trowel. Not only will this give you the best finish, but it will also save you time.
Don't worry about being a bit sloppy as you can tidy it up afterwards. When you're happy, use a cold wet sponge to clean the whole surface.
#5 Mirror frame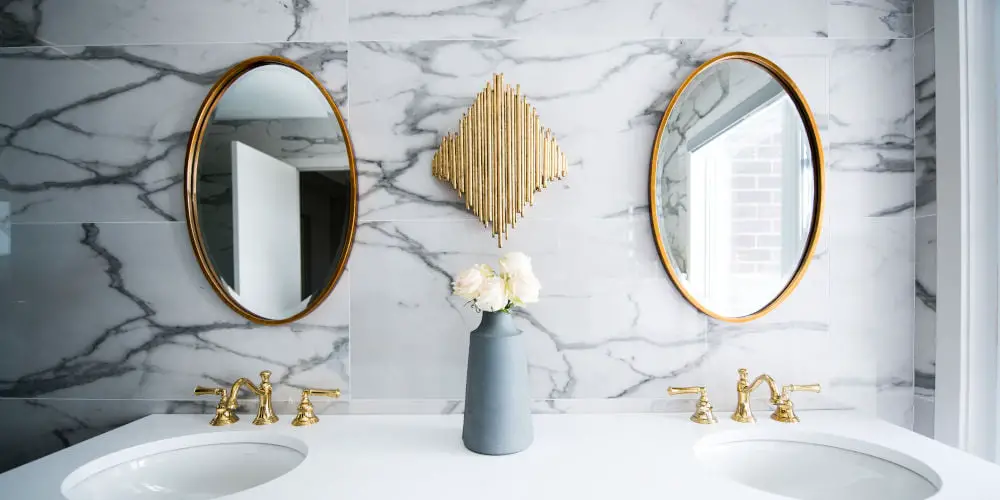 If you're good at DIY, then build a frame around your mirror. You can use a range of materials including wood and metal. A framed mirror looks much cooler than a standard one.
#6 Clever storage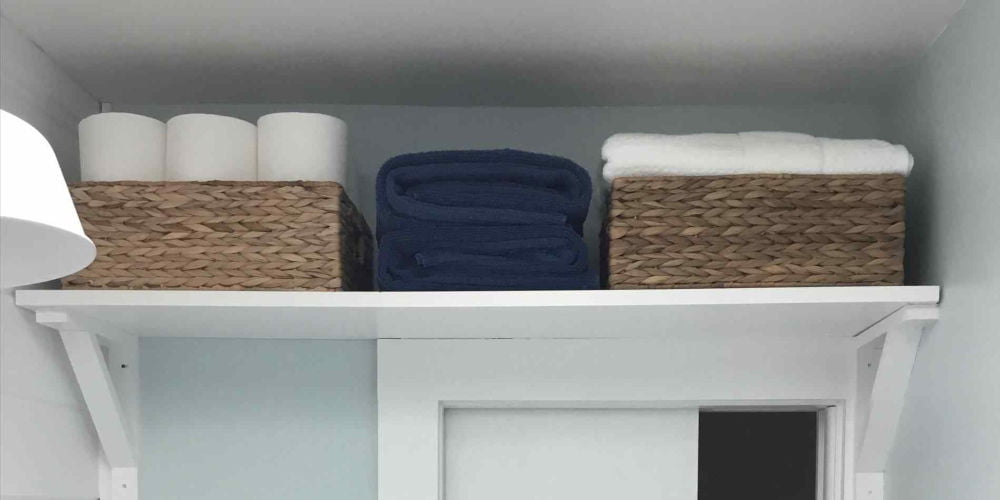 There's literally 100s of storage ideas for any bathroom and most are fantastic cheap bathroom upgrades. We've covered our favourite DIY bathroom storage ideas. However, let's take a look at a few killer clever bathroom storage ideas.
Your local pound shop should stock small plastic crates. These super useful crates can be used to organise bottles, accessories and more. If you can, buy stackable crates as you can further sub-divide your cupboards into even more space.
Next, if you're always searching for nail clippers, scissors and hair grips then install magnetic strips. Add magnetic strips to the inside of cabinet doors or next to the mirror.
Finally, reclaim dead space. Your likely to have space above the door. Could you add some shelves in the space? Probably! By reclaiming dead space you create lots more storage. You might even want to use the best toilet roll holder to make your pile look neater!
#7 Upgrade your tiles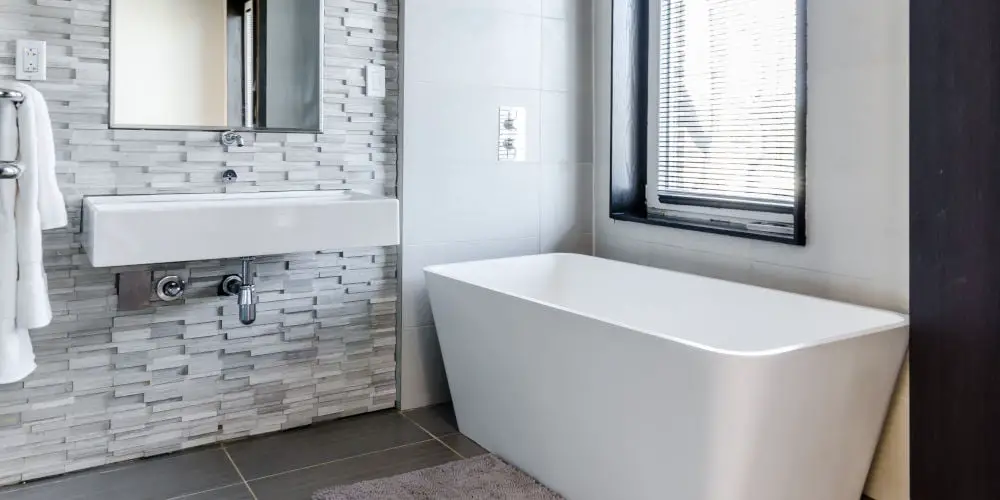 Before you think we've lost it, completely, yes upgrading tiles can be costly and time-consuming. However, there are loads of large tiles on the market, which make changing them, easy.
If you have a small bathroom, try to use a large tile on all surfaces, even walls. This way you're bathroom will feel like a spa. It's also seem bigger as your eyes can't see where the floor ends and the walls begin.
If you don't fancy changing tiles, then consider repainting. Ron seal offers a range of superb bathroom paints, which only need two coats. You really can transform your bathroom with a few hours of effort and some paint!
Try these cheap bathroom upgrades!
Any of these cheap bathroom upgrades require more time and effort than money. So, whether you decide to paint your tiles and cupboards or simply add new hardware, there are loads you can do to refresh your bathroom.
Regardless of which cheap bathroom upgrades you try, write a list of tasks and equipment as this will enable you to prioritise easier and transform your bathroom quickly.