Can you get a mortgage on a container home?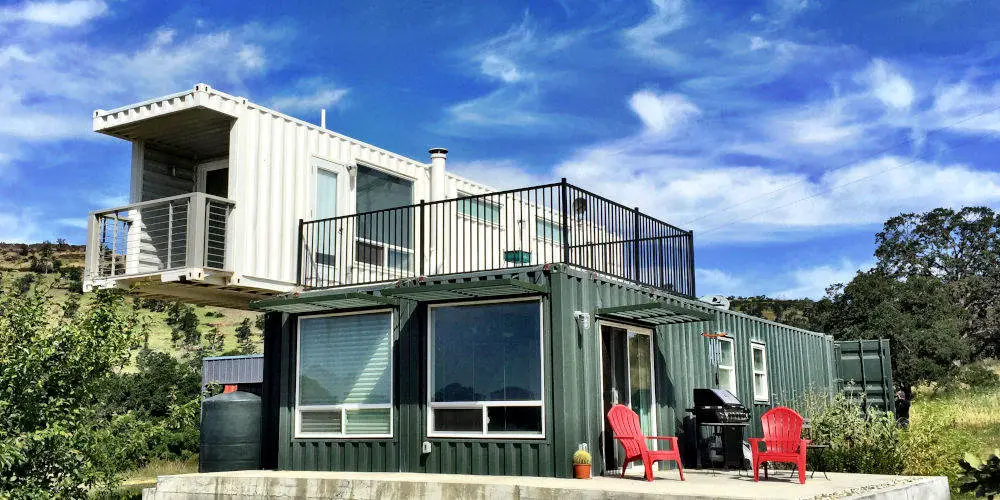 Who doesn't dream of living mortgage-free? Especially if you're content with living in a shipping container home. But you might wonder can you get a mortgage on a container home?
Depending on your situation, you might not need a mortgage for your container home or at best only need to borrow a small amount for the plot of land as you can use savings for the rest.
That said, as with borrowing any money, you'll have to find a lender who understands shipping container home and is happy to lend you the money. You could find it difficult to get a mortgage on a container home but that doesn't mean you shouldn't try.
Let's explore the question: can you get a mortgage on a container home?
Why are many considering living in a shipping container home?
Many are exploring the option of converting a few shipping containers into a home as the price is far more affordable than buying a bricks and mortar home. As house prices continue to skyrocket, the only option for many first-time buyers is to get creative.
As giant hollow boxes, shipping containers are ideal for building houses, bungalows and even blocks of flats. They're rigid, affordable and easily converted. Plus they stack like LEGO, albeit on a massive scale! Not to mention, they're relatively easy to maintain.
Plus with a range of sizes available from 10ft to 40ft long cube containers, you can build a custom home with ease. There's plenty of container home floor plan ideas you can incorporate into your design.
Is buying a container home different from a traditional build?
Thankfully, buying a shipping container home that someone else has built follows the same process as buying a conventional property. You'll either buy the property on a freehold or leasehold basis. And as with buying any other property, you should be able to obtain a mortgage.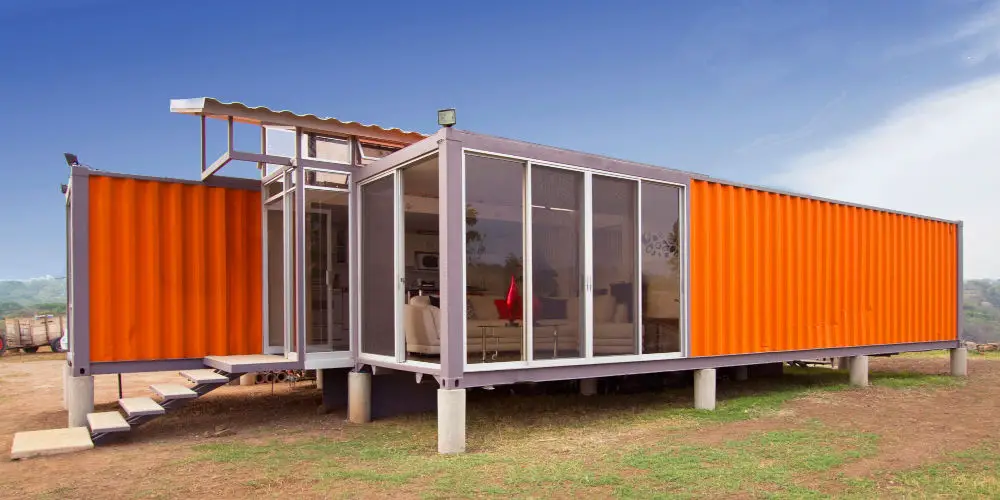 How much does a shipping container home cost?
Just like if you're building a traditional home, the price will depend on the overall design, finish and how ambitious you want to be. A single container studio home starts in the region of £20,000 but something more elaborate could easily cost hundreds of thousands.
For pre-owned homes, you could easily be spending £100,000 on a studio or one-bedroom home and upwards from there.
Why might you need to borrow money for a shipping container home?
Shipping container homes offer the same convenience and feel as any other home. You can have space for your washing machine, a dishwasher, and a full bathroom. Unless you're acutely aware that you're in a steel box, it doesn't feel any different than bricks or a timber frame kit home.
You might need to borrow money as the conversion costs can be expensive. Buying shipping containers is relatively affordable but they need to be insulated and require plumbing and electricity to added. Of course, the overall cost is a fraction of buying a traditional home.
You'll also need money for the land, even if you get a long lease. Typically in a self build, the land can costs between a third to a half of the budget. So while you might be able to afford to buy and convert the containers, you'll still need a mortgage to buy the land.
It's possible to find pre-built shipping container homes but the cost is higher as you're paying for someone else to do the hard work. Paying extra can make sense as you don't have to find the land, attempt to get planning for your container home, or spend time converting them.
Whether you decide to build or buy a pre-built shipping container home, there is financing available if you don't currently have the funds. Let's answer can you get a mortgage on a container home?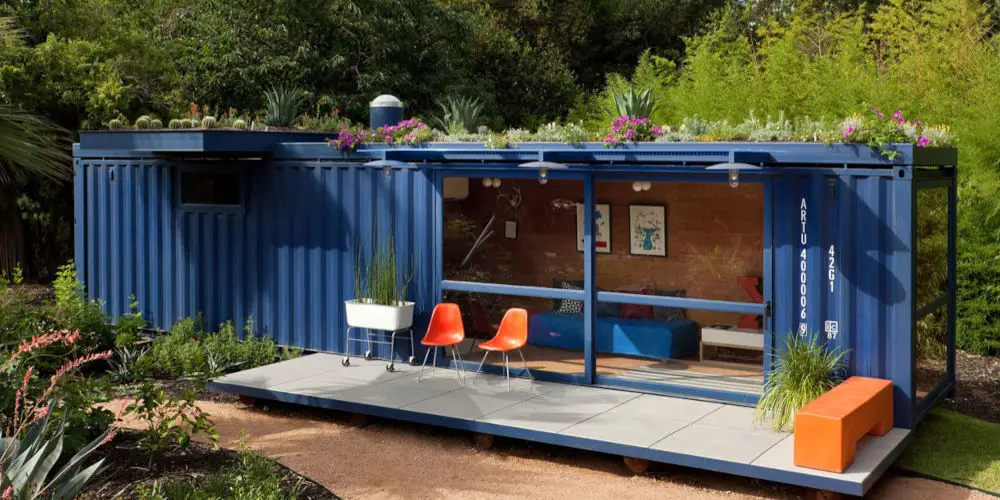 Shipping container home mortgages
As with anything, it's worth shopping around to find the best deal for you. You might want to talk with a local mortgage broker. Just be clear that you're trying to finance a shipping container home.
Many find the best deals are from smaller financial institutions rather than the big banks and building societies. So don't lose heart if your bank declines your mortgage application or offers you a stupidly high rate. Instead, keep looking!
If you're borrowing to fund the purchase of a self build plot then you'll need to prove that your local council is happy with you building a container home on the land. It will be impossible to borrow a penny without having a clear idea of the planning situation and a full costs breakdown.
Should you have the money for the land or already own it, then you might find it easier to borrow money from an Asset Finance Company, who will be able to offer you a bespoke loan package.
As with any other self build, you should create a detailed time scale and budget, even if you don't need a mortgage as this will provide you with a road map and should help you stay on track.
Do the container homes have a resale value?
Admittedly, the market is tiny but yes there is demand for pre-build container homes. For example, MAC container homes, a leading manufacturer of new builds, are asked constantly about second-hand units.
As more people build shipping container homes the range of finance products available will increase and lenders will be more willing to take the risk. As more units are built, the market for pre-owned container homes will grow too.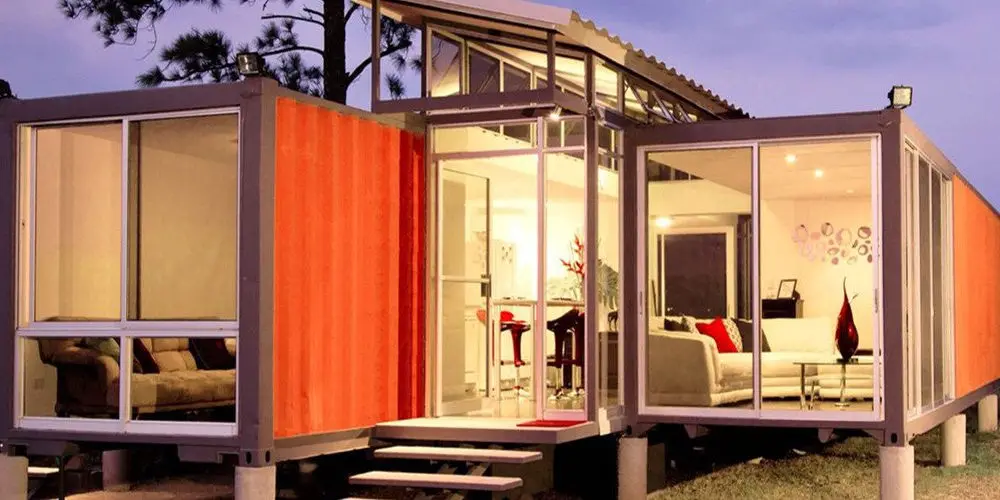 So, Can you get a mortgage on a container home?
If you're looking for an affordable way to get on the property ladder, then buying or building a shipping container home is an excellent option, and one that gains in popularly each year.
As you need to borrow less money than you would if you were buying a traditional home, it can be easier to get a mortgage on a container home. That said, the criteria for getting a mortgage might be no different.
So, if you're wondering can you get a mortgage on a container home? The answer is yes! But work with a local mortgage broker to ensure you find the most suitable financing for your container home.