How to design a container home for a minimalist life!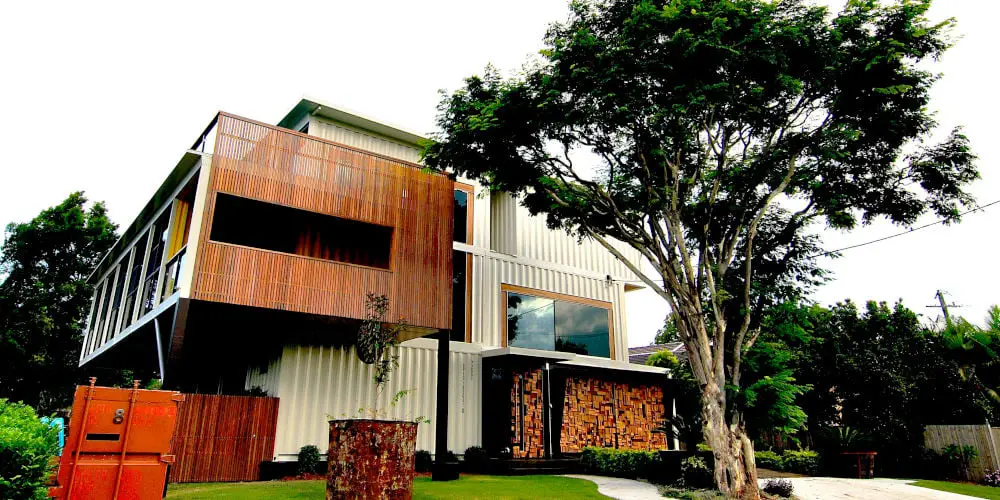 Nothing is quite as unique as a shipping container home. Currently, over 60 million shipping containers are in use around the globe. Made from steel, they are structurally strong and designed to withstand harsh weather conditions and much abuse.
As a widely available item, shipping containers are a relatively inexpensive and sustainable building material that is excellent for multiple alternative uses, including forming the basis of container homes.
In this introductory guide, we'll cover all you need to know about building a container home, including planning, where to buy shipping containers and how to turn them into a cosy home.
Why design a shipping container home
As a unique self build project, you're trying to design and build a home from standard shipping containers that's cosy, functional yet aesthetically pleasing.
The standard industrial shipping container measures 12 m long by 2.4 m wide by 2.6 m high (some are slightly taller at 2.9 m). In old money, this is known as a 40 foot shipping container.
They're typically manufactured from corrugated weathering (commonly known as the trademarked COR-TEN) steel and have simple 'twistlock' corners for easy stacking and craning.
What makes shipping containers ideal for construction is they're easily transported to site and can double as storage for other materials while on the road!
However, they do have some downsides. Containers have no insulation, so they don't regulate their internal temperature. They also look harsh and unappealing.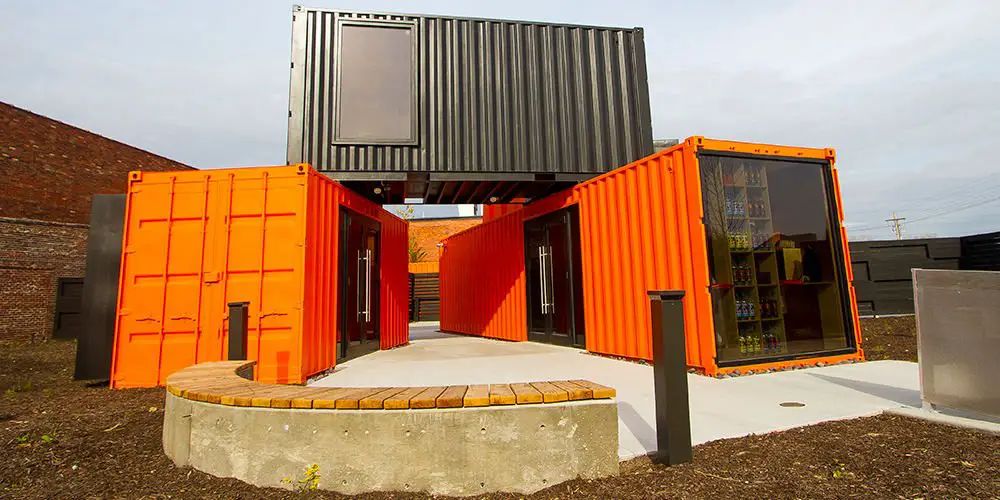 Advantages of shipping containers
Strength and durability
Designed to securely carry heavy loads and be stacked up high, shipping containers are ideal for reusing for building eco friendly homes. Made from steel, they can withstand harsh environments.
Modular
Shipping containers use standardised measurement with interlocking parts and so are modular by design. This makes it easy to combine them into larger structures that are strong and safe.
Affordable
Even though cutting and welding steel together is considered a highly specialised trade, shipping containers are designed to manufactured quickly and affordably. When compared to the cost timber-framed flat pack homes, buying the basic materials for a shipping container home will be cheaper.
Transport
Thanks to their standard size, moving a shipping container is really simple with multiple options available, including ship, rail, and truck.
Availability
Buying used shipping containers is surprisingly simple and are even available on eBay for around £1,500. Plus there are plenty of places to buy new containers, even as a consumer and typically costs around £4,000.
As a widely available product, you should be able to source some and get them on site within days (used) or weeks (new).
Disadvantages of shipping containers
Insulation
Steel is good at conducting heat yet is poor at maintaining and regulating temperatures. To make a shipping container habitable for humans, you'll have to add more insulation than you would if you were constructing from bricks.
Another problem with steel is that unless it's well sealed and insulated, it can easily rust.
Moving them on site
While transporting shipping containers is simple, moving them around a construction site is much hard as in most cases, they will have to be moved by a crane or forklift.
By comparison, moving brick, block and timber can be done by hand, and can even carry them to upper stories with ease.
Planning permission
You could find yourself in an uphill battle with the local planning authority or even potential neighbours, as shipping container homes are still quite rare and may be judged as unsightly.
So you'll want to talk with your local planners before you buy a suitable self build plot or order any shipping containers! Sadly, gaining planning permission for a container home is unnecessarily complex and depends on your location.
Damage
Containers are easily damaged in the line of duty. Welds cracks, collisions happen and frames can twist. Inside, there might have been a spillage, which has lingered. Not to mention, containers are often finished with solvents and sealant which could be harmful.
Ideally, the inside should be blasted down to bare metal and re-painted with a non-toxic paint to ensure it's safe for human habitation.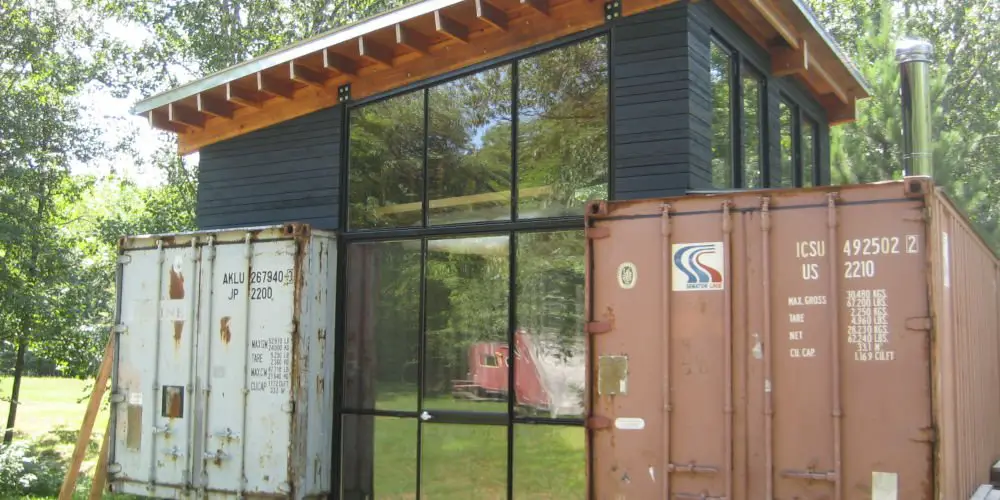 Is it easy to build a container home?
You might imagine building a container home is a matter of ordering four containers, using a crane to stack them and cutting some holes for windows, doors and for a staircase. You'll have a completed shell in no time and on to the interior.
Sadly, not so fast!
The moment you cut a hole in a shipping container, it loses quite a bit of its rigidity and strength. And unless you're happy with 12 m long by 2.4 m wide rooms, you'll want to cut holes so each room has at least a window.
This means you'll need to reinforce your shipping containers so that it maintain it's rigidity. So you'll need to hire a structural engineer and a welder to add even more steel to your container and ensure it's structurally sound.
You'll need to correctly insulate it
For your container home to be habitable, you'll need to add insulation, either internally or externally. Ideally, the insulation should be touching all the uneven contours of the steel. Otherwise, the condensation risk increases within the voids that are left.
Also, you'll need to install a vapour barrier to the warm side of the insulation to prevent moisture coming into contact with the steel of your container home, thus preventing rust for forming.
Various insulation options are available. The best option for a container home is using closed cell spray foam insulation as it will bond to the uneven surface of the ribbed steel walls/roof, meaning there are no air voids for condensation to form.
That said, you'll need to select a spray foam that's suitable for use on a steel container. As it's essential to properly insulate your container home, it's worth paying a professional or building up layers to ensure an even finish.
Deciding on the best interior layout
You'll need to spend some time experimenting with different floor plan ideas to design a layout that works for how you'd like to live and use the space. You might have to comprise on the layout to ensure structural integrity. It one of the reasons why you should hire a structural engineer.
That said, one you have a floor plan that make sense, it's then a matter of installing plumbing and electrics. After these are in, then you can use plasterboard to create rooms which can be decorated and floors laid as you would normally with any property.
Building regulations
As with any building project, you must always comply with building regulations. You'll have to demonstrate to your local planning authority that you have complied with fire regulations and other building control requirements in force within your area.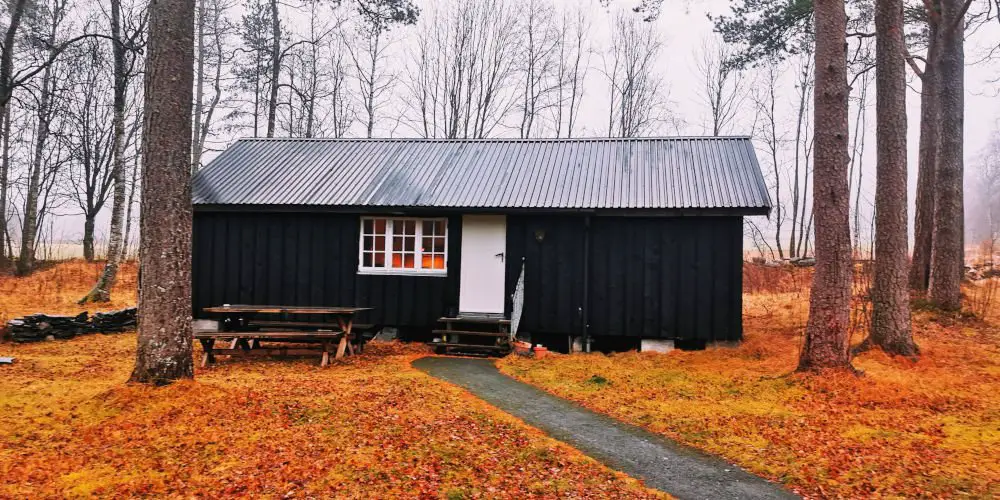 Roof garden
As a flat roof structure, a container home is ideal for a roof garden. You could plan vegetables, flowers or even a lawn. As a bonus, a roof garden helps to insulate your home naturally, cutting down on energy costs.
What will it cost to build a container home?
The cost will depend on how ambitious the design is and how much square feet you need. For example, building a studio home using a single container will cost around £20,000. That said, for a more elaborate design, you could end up spending hundreds of thousands.
Costa-Rican architect Maria José Trejos, designed an eight-container home which is unique and likely cost quite a bit.
What is the best way to finance a shipping container home?
You should be able to finance your recycled shipping container house using a mortgage as long as it's considered a 'permanent structure' (i.e sitting on permanent foundations) and is on land you own.
The mortgage can cover both the cost of the build and buying the plot of land for your container home.
However, if your container home isn't considered a 'permanent structure' or will be sited on rented land, then it's unlikely you'll be able to get a mortgage. However, you can still finance it through a personal loan.
It's worth discussing your options with a mortgage broker or IFA.
Container home running costs
Building a home from recycled shipping containers is fairly affordable, and they are very cost-efficient to run with low electricity and gas bills. Given the simplicity of their design, they're also very cheap to maintain. Container homes are also a superb option if you want to live 'off-grid'.