Should you use a contract with builder and trades?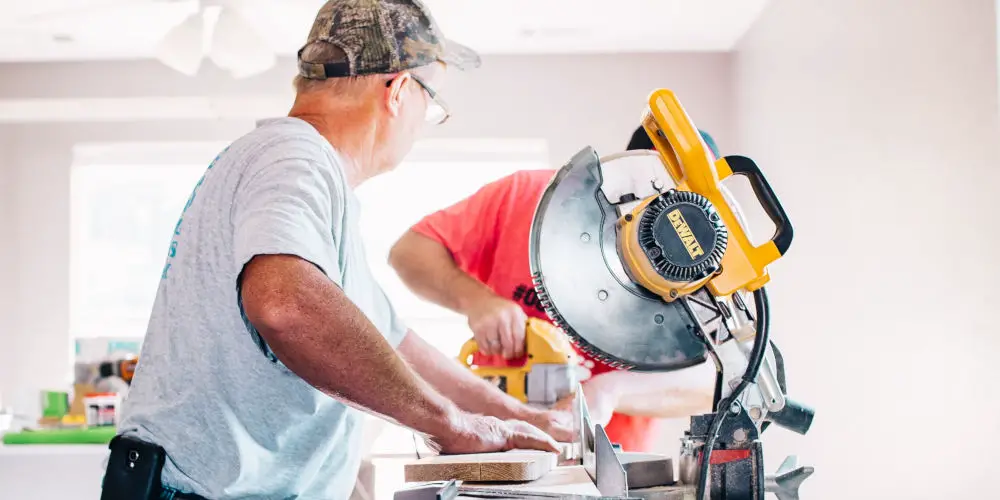 If you're looking at having your property extended, some building working, or even embarking on a self build project, then you might wonder if you should use a written contract with builders or the main contractor, or if a handshake is enough.
You might even consider the first invoice a form of a contract as it sets out the initial payment as well as the estimated future ones. However, a handshake or invoice with some basic terms and conditions typically doesn't protect you in the same way as a detailed contact.
Here's how to ensure you protect yourself when hiring trades and the kind of written contract with builders you should use.
Do you legally need a contract with builders or trades?
Since there is no legal requirement to have a contract, it's completely your choice how you proceed. That said, it worth considering if you need one and having a contract written if you decide you do.
For some project such as having a new kitchen or bathroom installed or having an electrician fix a dodgy socket, a verbal contract might be acceptable.
If you're hiring a builder to add a remove a wall, install an RSJ and re-plaster, then you might want a written contract as this sets out in plain English what has been agreed. It, therefore, makes it's harder for either you or the builder to deny something that's been agreed.
You might find some contractors prefer to agree on a handshake and so are scared off by having to sign a contract. They might believe that leaving things as vague as possible is to their advantage. You'll want to be clear from the start that you intend to use a contract.
It's best to phrase this discussion as a negotiation and not as a demand. You could try asking "I intend to use a contract, how does that sound to you?" This way you're inviting their input and asking them to agree upfront.
Why you should use a contract?
A formal, written contract provides both security and clarity. It helps everyone to know where they stand, what is expected and by when.
If your project gets derailed and you can't resolve the issues, then you may end up seeking damages using the courts. In this situation, a Judge would use any materials (written, oral or audio) to form a decision based on what they think was agreed and understood by the parties.
Judges, make decisions based on facts, not emotions or conjecture. So it's important to have a clear record.
It's also good if your contract covers "what ifs" including overruns, increase in material costs, the weather or if the builder declares insolvency. Doing this ensures both parties are clear about what happens in a range of situations that may occur.
Of course, if your self building and hiring trades directly to take care of specific tasks then having a lengthy contract will be over the top. In these cases, a short single page contract that sets out the basic details along with any invoices will be sufficient.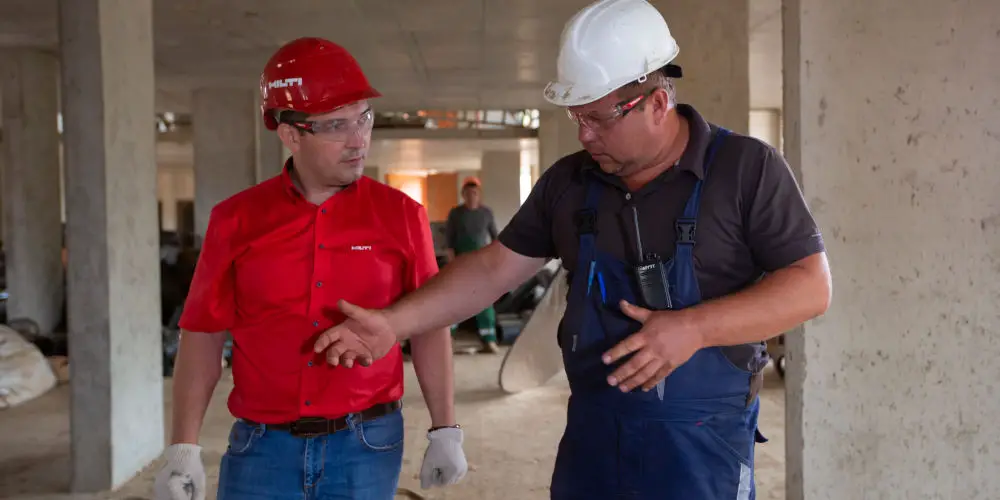 What are the typical contracts?
The size and scope of your contract will depend on how complex your project is. There's no one-size-fits-all contract or way to manage relationships, especially if you're using multiple trades, a main contractor or a project manager.
That said, there are a few major types of construction contracts you should use.
Main contractor
If a single company is tasked with delivering your project then you'll use a single contract with them. Any employees or sub-contractors will be covered under this agreement yet might be contracted under a separate arrangement.
Trade contract
Used between you and an individual contractor, a trade contract is similar to what you'd use with the main builder but with a narrower scope. As you're managing the trades by yourself, you are responsible for sorting out any scheduling or other problems that may arise.
'Labour-only' trade contract
You might want to source the materials yourself and hire someone to provide a service. For example, you could buy new internal doors, You'd then hire a carpenter to remove and replace the old doors. Typically, labourers and craftspeople are hired by the day and not using a contract.
'Supply-only' trade contract
For example, hiring a ready-mix concrete company to lay floors. The company supplies the concrete under their terms and conditions with little room for negotiation. This is still considered a contract and you do still have certain obligations.
Material purchase
Sourcing and purchasing items yourself are subject to the merchant's terms and conditions and your builder has no control. You might not even be able to specify the delivery date or even the best location to off-load them on site.
For example, if you order bathroom fittings, roof tiles or plug sockets, then the supplier is likely to drop them at the roadside or front door.
One-off payments
While you might not consider paying a fee to your Local authority for planning or Building Regulations approval to be a contract, it is. In this case, the agreement is governed by statute rather than a written contract.
Consultant
You might have a contract with your architect, quantity surveyor, or structural engineer for example. These consultants will be used to using contracts and will be able to supply you with their basic boilerplate contact which covers their typical service and fees.
Similarly, if you hire a project manager, they are likely to be comfortable using contracts and have a standard version that will be adapted for your project.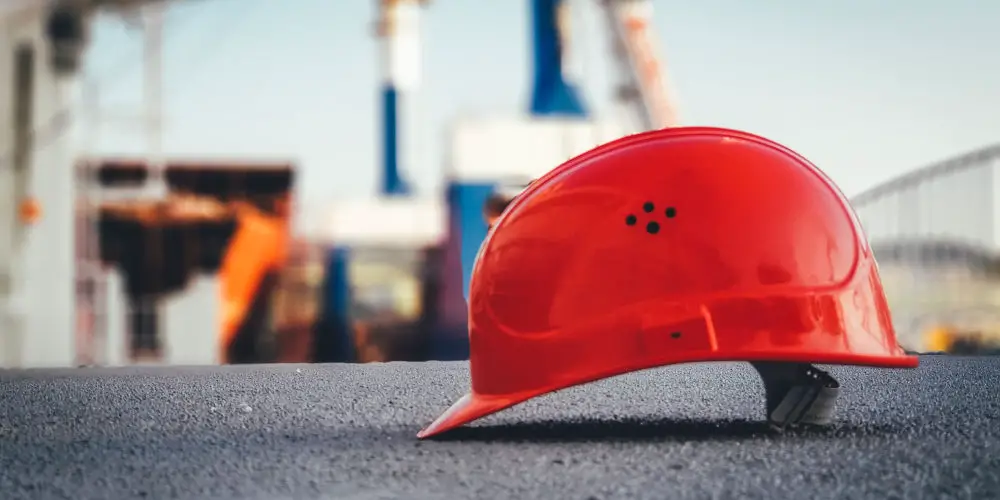 What should be covered in your contract?
To be valid, appropriate and safe, Any basic contract contains three key attributes: Price, Programme and Quality.
Price
Having clarity on the price and what you're paying for is vital if you plan to stick within your budget. Are you pay a day rate, fixed price or an estimate? What happens in the case of delays or materials increase?
Any discussion of price in the contract should be clear and easy to understand. Also, the contract should set out when you should pay and the amount.
For example, a builder might ask for 25% upfront, 25% when breaking ground and the remainder 50% when the project is completed. Whereas an architect might charge you £2,000 on completion of the drawings or when the planning application is submitted.
Programme of works
Your contract should state a start and finished date, and not just a length of time. For example, the builder will be on site from Monday 3 July until 14 August, from 8 am to 4 pm each working day. The intended timescale is 6 weeks, for example.
Without specific dates, a contractor is free to turn up whenever and isn't obliged to finish by a set date. This could result in tradespeople turning up on random days with minimal progress and no end date in sight.
Some builders and contractors will lay out the programme of work within the contract, allowing you to track the progress of your project and know which trades will be on-site at a certain point.
The contract should allow for amendments, in the case of delays or overspends, for example. A late contractor might be liable for a penalty as the knock-on effect of the delay could hamper the project and cost you thousands.
Quality of work
The contract should state the agreed quality standard of the work and what happens if the client is unhappy. By using national standards, you can reference what good looks like and avoid being left with shoddy workmanship.
You can use the National Building Specification as your benchmark, as this is a model set of clauses that can be included in your contract assuring a basic standard of quality.
The contract should also state how defects will be dealt with and outline any warranties.
It's worth including in your contract how to deal with client changes, suspension, insolvency, and dispute resolution matters as well as insurance.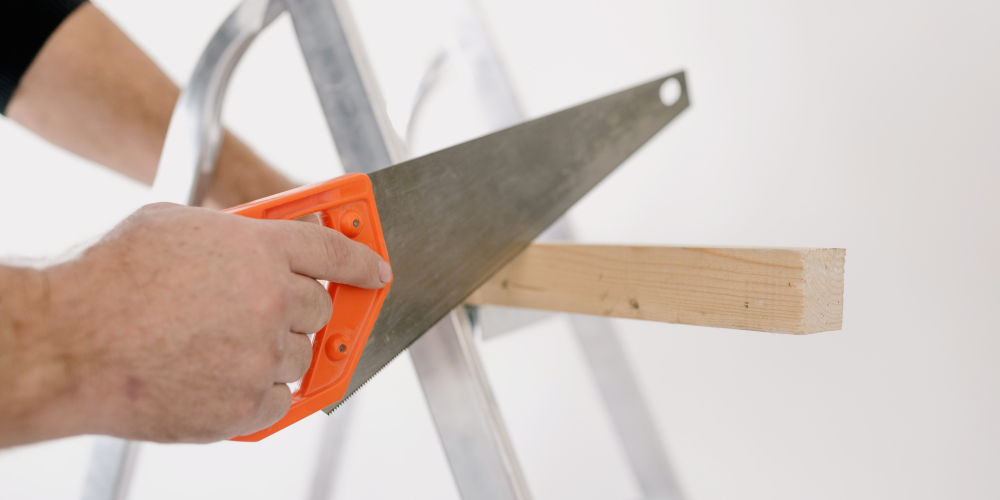 Is it possible to terminate the contract if I'm not happy with the builder's work?
Yes, but you need to include a termination clause in the contract. Typically, this clause gives you the right to terminate at any time by giving notice based on a list of reasons such as not complying with the contract or unsatisfactory work.
It can also make sense to include a general break clause that allows you to terminate giving 2 weeks' notice, at any point. The termination clause should state what happens to any outstanding payment and materials on-site when the contract ends.
As you can imagine, if you don't have a written contract, termination can be more difficult.
How best to resolve disputes
Your contract should state how disputes will be resolved.
Ideally, you'd attempt to solve any issues directly as soon as they became apparent. However, if this fails, there is an obligation under UK statute to seek adjudication. An independent adjudicator should take about a month to decide the case on its merits.
If adjudication failed then the case would need to be settled in court, which could cost significantly and increase your project's timescale exponential.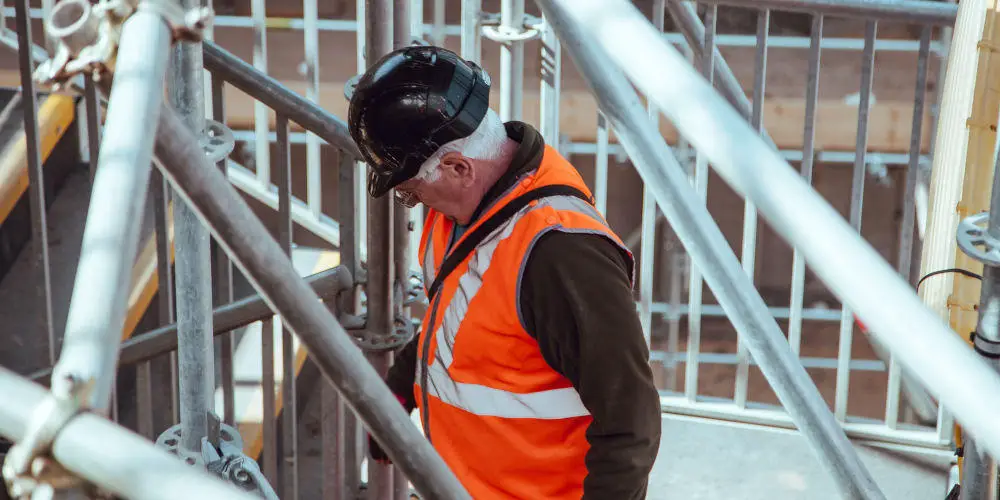 Where can I purchase contracts from?
You could use your local solicitor to draw up contracts. However, this is often expensive and unnecessary for most smaller projects as other off-the-shelf alternatives might be more suitable.
You could use a JCT (Joint Contracts Tribunal) contract if you're employing a single contractor to complete the project. They provide a whole range of contracts, covering a range of jobs including a Minor Works contract which is suitable for small builds and many projects.
JCT also produce a Homeowner contract that is ideal for a renovation, refurbishment or extension of a property, rather than a new build. Simply buy a pre-printed contract from them and fill in the gaps with your name, price, etc.
If you're hiring a consultant, then they typically use contract drawn up by their professional body such as RIBA and RICS, for example.
You should also be able to find supply-only and labour-only contracts online that are watertight and again only require you to fill the basic details.
Using contracts with builders
Hopefully, you now recognize that using contracts with builders can protect you, your cash and your project. If you do use contracts, you will need to be involved in the project and keep track of progress while dealing with issues and delays.
That said using agreements will help you set and maintain standards, allow you to budget and enable you to work within an agreed time scale.