8 Affordable DIY kitchen upgrades to improve workflow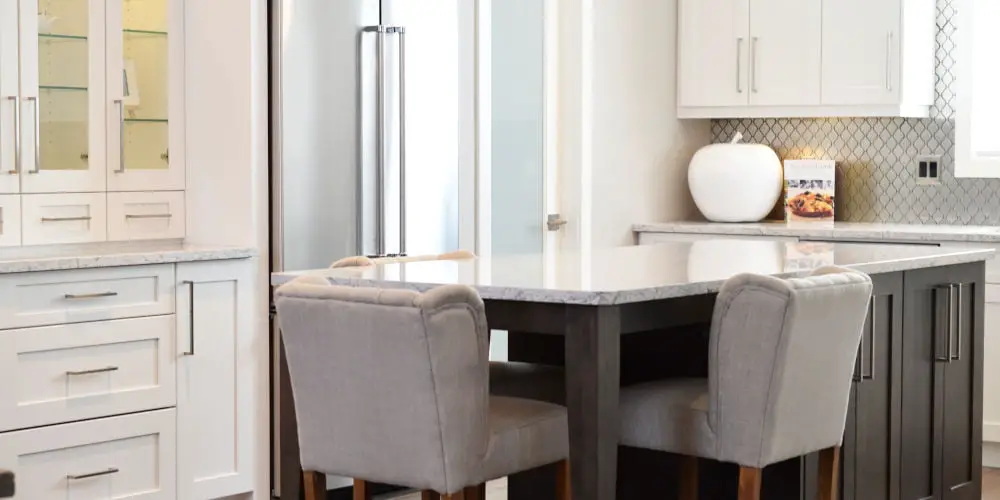 Has your basic kitchen layout left you feeling frustrated? Then you'll want to try and incorporate one or some of  DIY kitchen upgrades to improve your cooking experience.
As the kitchen is the heart of the home, most people and families, in particular, spend a large chunk of their time gathering in the space. Your kitchen is a superb place for cooking, eating and laughing together as well as enjoying coffee with friends.
Unless you designed your kitchen from the ground up, it probably doesn't quite work exactly as you'd like. You might even have a list of kitchen upgrades you'd like to make.
With some planning, you should be able to try any of our 8 DIY kitchen upgrades. All are affordable and designed to help you improve the flow in your kitchen. Plus you should be able to add any of our DIY kitchen upgrades in a weekend!
#1 Prep Sink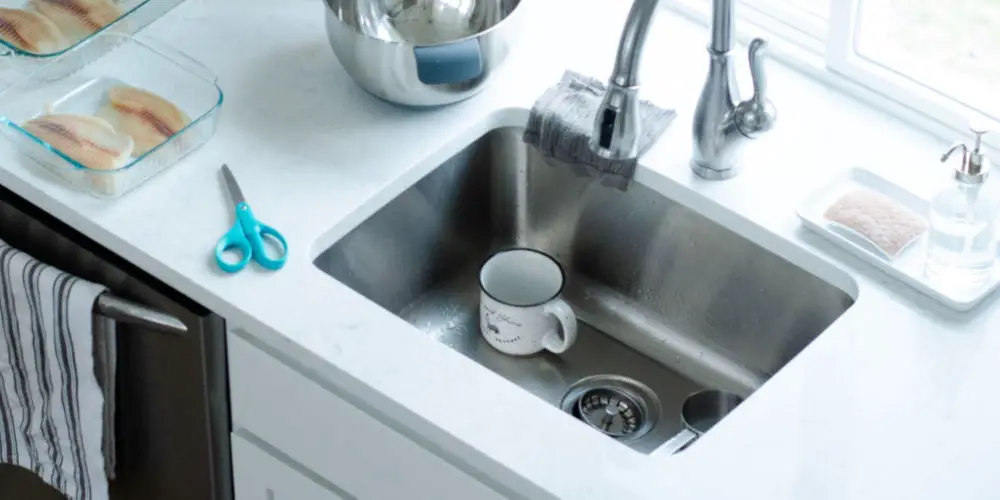 A popular trend in the last decade is the prep sink. Usually located on the island, a prep sink allows you to prepare food quickly while leaving the main sink empty.
If having two sinks seems a little extravagant, consider how many time while cooking, you become frustrated that your sink is full, yet you need to wash vegetables or your hands. Having a second smaller sink solves these issues and more.
Some will even build a chopping board next to the prep sink to make preparing vegetable that bit faster! In any case, having a second sink will improve your kitchen's flow.
#2 Draw Organizer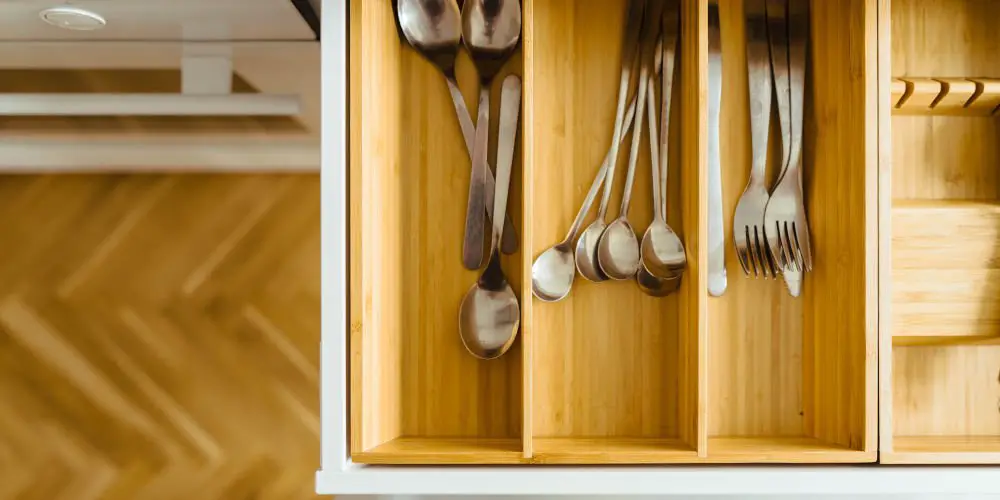 The single most annoying thing when cooking is not being able to find an essential tool such as the peeler, can opener or a whisk! It a perpetual problem! And one that always seems to interrupt the flow.
So if you're tired of having to scout through draws to find the peeler, then you want to create or buy some drawer organisers. Before, you do, sort your stuff. Nothing is better than getting rid of duplicate or unused tools and kitchen utensils.
If you can't find drawer organiser that will fit yours, then you'll need to be creative! You'll want to measure, cut and route out the correct size holes to store all the essential tools you need for cooking. Just another affordable DIY kitchen upgrades that's stylish.
#3 New Doors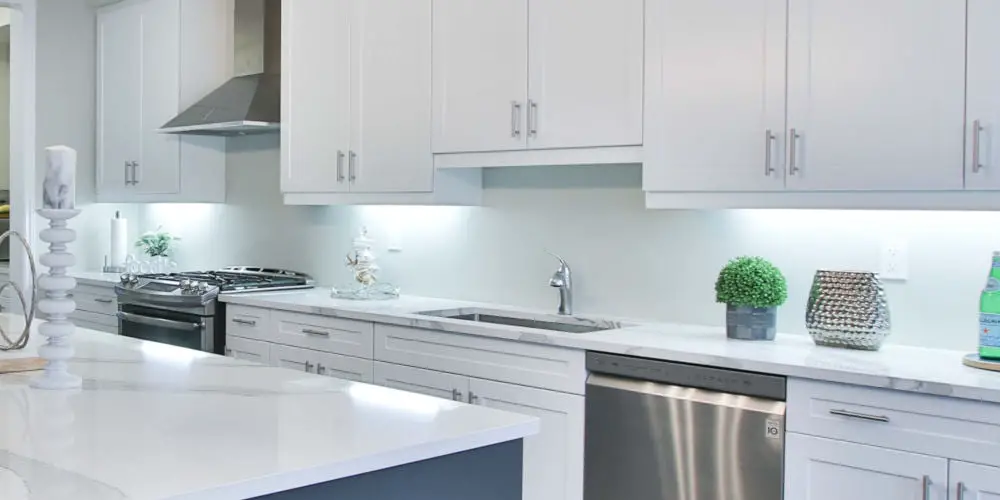 One element that affects how a kitchen feels is the cabinets. If they look old fashion, it can drag the whole kitchen down. So in terms of DIY kitchen upgrades either re-paint the doors or replace them.
Re-painting requires removing the doors and the hardware then spraying or painting them in a new colour. Not for the faint-hearted as it involves quite a bit of effort. While you're at it, also replace the knobs.
Your other option is to change the doors completely. Thankfully, this is easier than it sounds as most kitchens cupboards use standardised sizes. It's possible to buy new cupboard doors that will fit the older shells.
Whether you paint or replace the doors, you can bring new life to your kitchen with this simple change.
#4 Lighting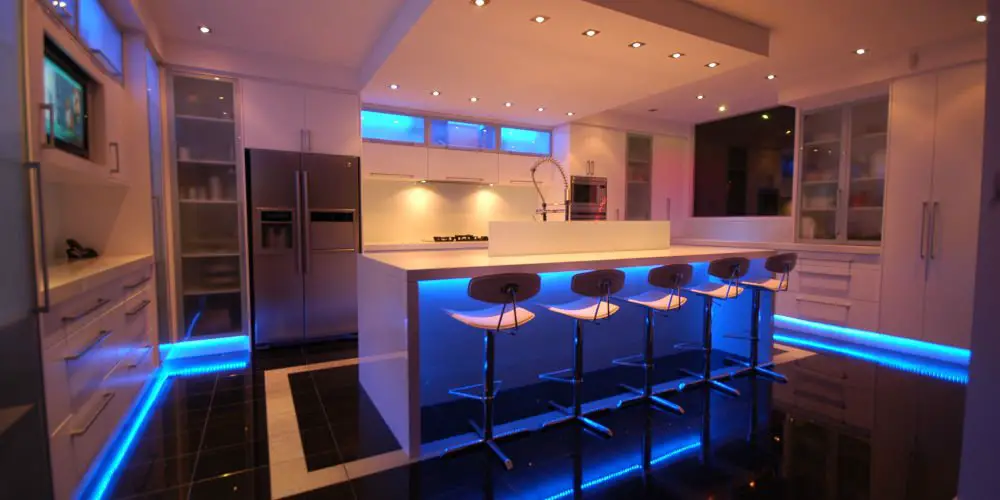 Along with new doors, changing the light fixtures in a kitchen makes a huge impact. Neutral pendants with soft cream linen shades are elegant and contemporary. Think about adding LED strip under cabinets and spotlights above.
A golden rule of lighting is to experiment lots before settling on the final scheme. It's worth playing with different options and wiring groups of lights together as this will enable you to change the room's mood with a few switch flicks.
#5 Fresh Coat of Paint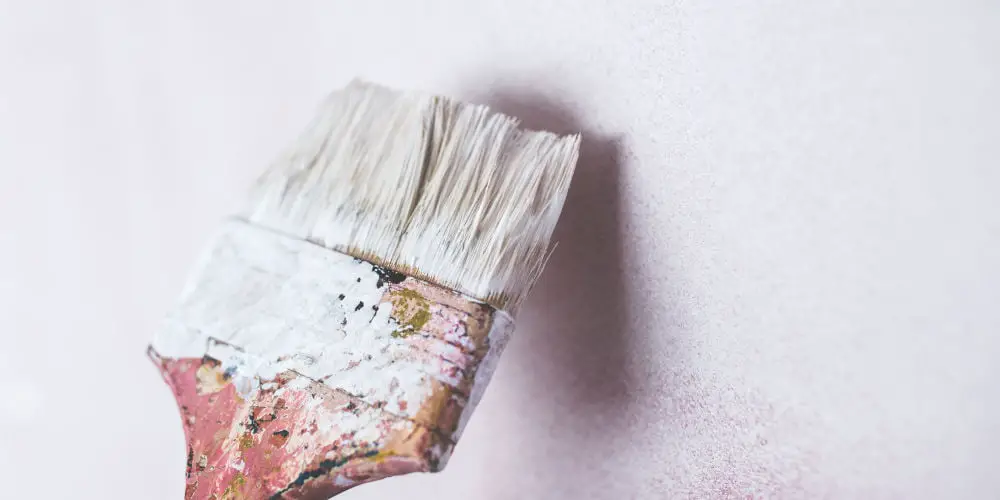 Probably the easiest and most affordable of our DIY kitchen upgrades is to paint your room. You don't need to choose a neutral colour, instead consider using dark blue or light grey paint to give your kitchen a modern touch.
It's worth buying quality paint as spending the extra ensures that you can get the room repainted with a single coat or at worse, two coats. Cheap paint requires more coats and attention when applying it. Plus as you're trying to complete the project in a weekend, it's worth spending the extra!
#6 Pictures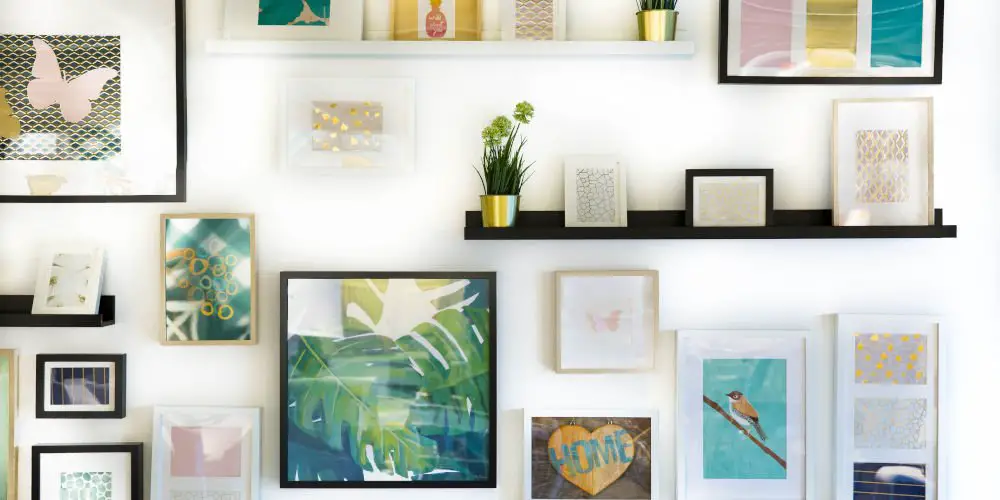 No home is complete without family photos, and your kitchen is no exception. However, unlike other room where there's furniture with space to display photo frames, every inch of the kitchen is in use.
So consider hanging a shallow ledge shelf along one wall. Fill it with framed photos, postcards, and mementoes that will make your favourite room in the house even more homey, welcoming, and personal.
Another idea is to get a few large family photos framed and hang them above the kitchen table. Every time you sit to eat, you'll look up and remember the fun you had as a family.
#7 Mirrors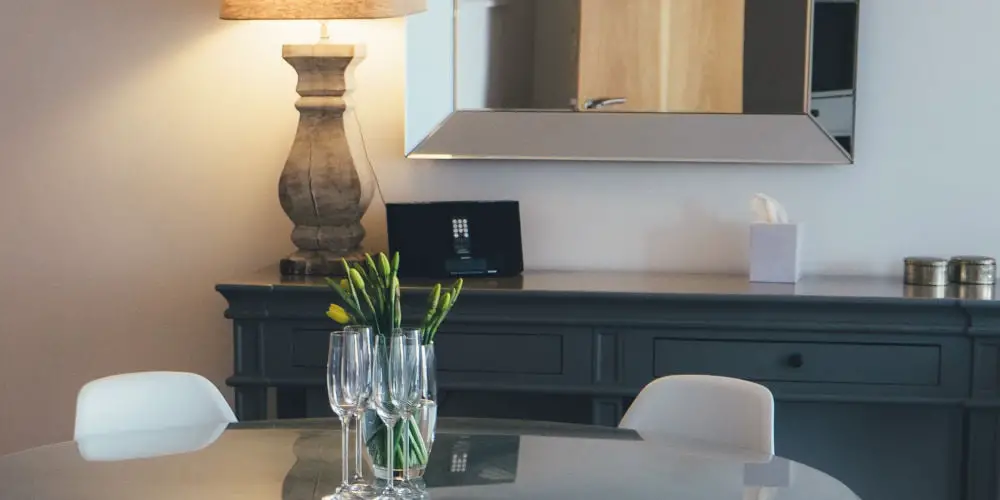 Mirrors are a not so secret way to make any room feel bigger. Add the right mirror to a tiny kitchen, and it's like switching on a light. The room instantly feels larger and brighter.
Even if you have a palatal kitchen, by adding some mirrors, the room will have a high gloss luxury feel. It'll be so luxurious, you'll never want to leave!
Learn more about decorating with mirrors with our guide, which is packed full of tips and helpful advice.
#8 Stainless Steel Appliances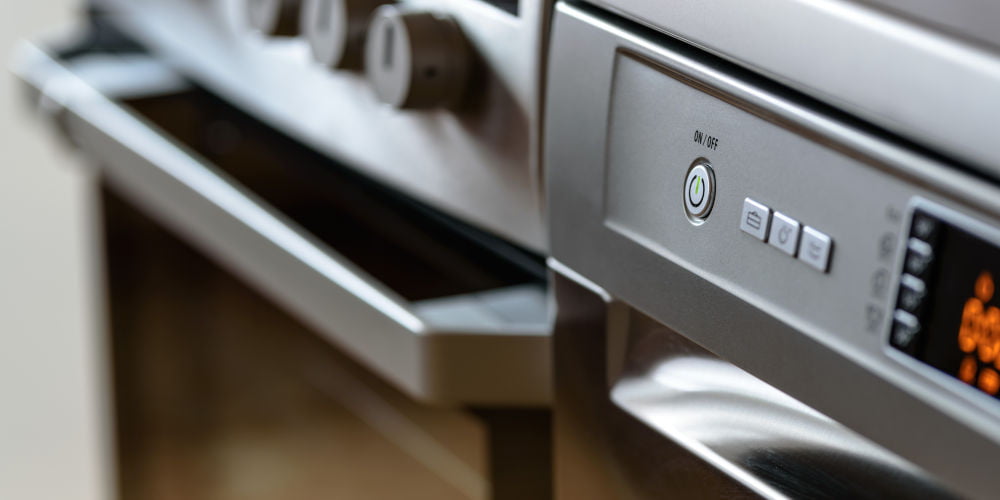 Re-create that classic luxury look with stainless steel appliance, such as this Russell Hobbs Texas 2-Slice Toaster. While this finish might make the units more expensive, the appliances should last longer. Plus, they'll make your kitchen shine!
Don't worry if you can't upgrade all of your appliances at once, start saving and slow change them one by one.
Top tips for DIY kitchen upgrades
With any of our DIY kitchen upgrades, it's best to have a plan before you start work. This will enable you to use your time wisely and start with all the tools and materials you need.
If you're thinking about adding all of our DIY kitchen upgrades, it's worth organising your time, effort and money around those that are the hardest. If you get the most difficult projects out of the way first, the easier ones take little time to complete.