How to easily design a dog friendly balcony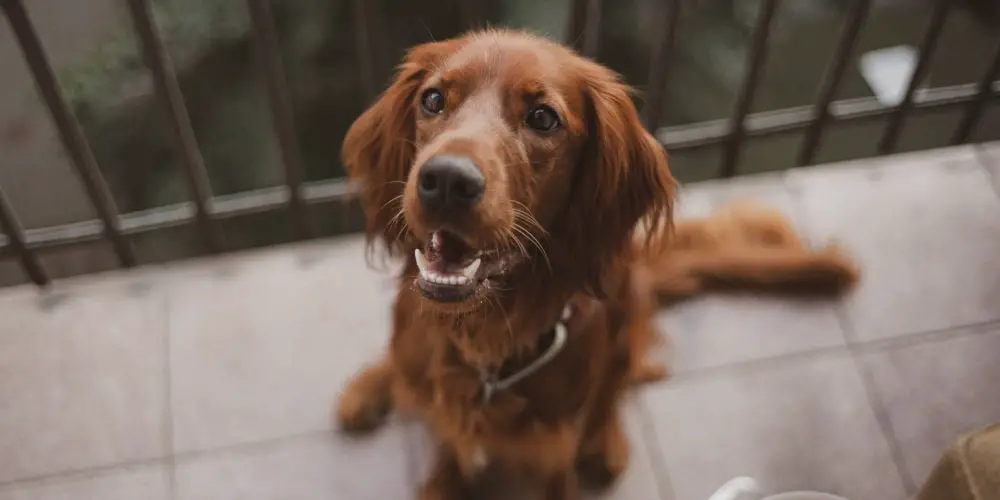 Living in the city with pets can be a challenge. So, you'll know how important it is to have even a small balcony. But can you easily design a dog friendly balcony?
In urban areas, you're likely to be limited to apartments with little access to green spaces. You simply can't let your pooch explore your fenced back garden. However, you can create a dog friendly balcony.
By turning your balcony into a dog friendly space, they can relax in the sun or shade, breath fresh air, play with toys and even do their business.
While your pooch will still need daily walks and opportunities to socialize with other dogs, having a dog friendly balcony allows them somewhere to explore and enjoy.
You about discover the essential things you need to do to dog-proof your balcony as well as safe plants and where to place an emergency doggy potty.
Safety first
Before you can safely let your dog on your balcony, you need to pet-proof it. The first step in creating a dog friendly balcony is securing the railings.
Unfortunately, most railings provide dogs of all sizes, the opportunity to jump off, get stuck trying to squeeze through or even squeeze through the bars to escape or get hurt. If your dog spots a narrow opening, they will try to explore.
Dog-proof your railing by attaching Plexi-panels or use netting or a screen material to eliminate any escape routes through the bars. What you end up using will depend on your dog's personality.
For example, if your dog chews everything, then you might want to avoid using netting as they'll find a way to create a hole and try to explore beyond the balcony. You may want to try lining the railing with a chew-proof fence that is composed of fine chicken wire or plexiglass.
Some dogs will need supervision when out on a balcony, especially as the start. If you feel comfortable letting your pooch out on the balcony, then keep them inside until you're able to join them.
Another benefit of netting and plexiglass is they can prevent toys from dropping onto a neighbour's balcony, on parked cars or even into a busy street. As pets tend to want to run or jump after toys, having netting can save them from their instincts.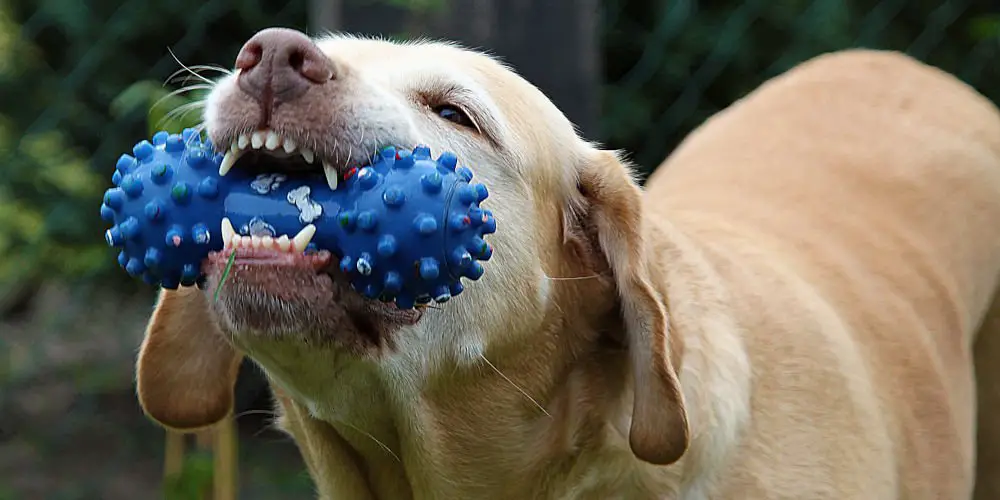 What to plant that's safe for dogs
Depending on the size of your balcony, you'll probably want to include some potted plants and maybe, a small herb garden into the design. You do, however, want to be careful that you don't plant anything that could be toxic to your dog.
You'll want to avoid harmful plants and flowers including:
Tulips
Azaleas
Lilies
Peonies
Sago Palm
Branching and California Ivy
Iris
Chinese Evergreen
There are still plenty of dog friendly plants you can incorporate into your balcony garden including:
African Daisy
African Violet
Sprouts
Baby's Breath
Basil
Jasmine
Japanese Moss
Pampas Grass
Pansy Orchid
Provide your pooch with constant access to water
Dogs need to drink a little and often, whether they're outside or indoors. So you want to provide them with access to plenty of water to keep them hydrated and to ensure they don't overheat.
As part of your dog friendly balcony design, consider disguising a dog bowl by putting it into a fun or decorative planter that they can reach. A dog bowl positioned in a planter in the corner is harder to knock it over.
You could install a dog water fountain. They are stylish and help to keep your dog hydrated and distracted! Plus they look superb on a balcony.
Dog friendly balcony design with creature comforts
At the heart of any well-designed dog friendly balcony is space for them to relax on a comfy bed or dog-friendly furniture. Ideally, you want something that has a machine-washable cover and is made of durable waterproof fabric. The insert should also be weather resistant.
By using weatherproof materials, you should be able to avoid mould and be able to quickly remove any unwanted smells. Materials such as cotton, for example, are more likely to smell when wet.
If you plan to use a bed, you'll want it to be large enough for your pooch to stretch out and for them to lay on. It's also worth raising the bed off the ground as this will create a breeze underneath while keeping them off the warm concrete floor.
Where can your pooch toilet?
Unlike in a garden, where your pooch can roam free and do their business in their own time, an apartment balcony doesn't afford them such luxuries. That said, there are multiple options to allow you to dog to toilet without upsetting the neighbours.
Of course, you can take your dog for a short walk around the block to relieve themselves before you allow them on the balcony. You could use a grass pad as part of your dog friendly balcony design as this will allow for your pup to do their business without having to go far.
Make your dog comfortable regardless of the weather
The weather at best is unpredictable. It can suddenly change from sun to rain, leaving your dog perplexed. Complicating matters further, different breeds react to cold weather differently. So you may want to keep your dog inside during the winter.
If you have space and your dog will need to be outside for prolonged periods, then build an outdoor doghouse and place a doggy sweater inside as this will allow them to escape somewhere warmer in the winter and provide shade during long hot summer days.
Give them time to get comfortable with the shelter as they'll quickly learn that it's a safe area to protect them against snow, rain, sun and wind.
Store your items safely
Part of making a dog friendly balcony is to remember to move and store anything harmful to them, safely out of sight. You might enjoy the odd BBQ or have an portable fire pit, both are potentially dangerous to your pooch. Gardening chemicals also need to be removed and safely stored.
This may all sound like common sense, but it's worth thinking about especially if you like to enjoy long evenings on your balcony.
Should you leave your dog alone on the balcony?
As animals love to explore, it's not safe to leave your dog alone on your balcony for extended periods or even for more than a few minutes regardless of how much effort you've put in to create a dog friendly balcony.
Your dog could fall through a bar in the railing or jumped over a railing and injured themselves as a result. If your dog is not getting stimulation, they can get frustrated because they are watching other people and dogs below. They'll want to join in and will try to.
Always enjoy balcony time with your pooch as you'll be there to calm them down if something triggers them off.
Regardless of how well-designed your dog friendly balcony is, it's no substitute for a crate. Instead, it's a superb playground where they can enjoy playing and relaxing with you.
Creating a dog friendly balcony
You should follow some basic steps to create a dog friendly balcony design. Firstly, make the space safe by looking for gaps in the railings and then using netting or screens to block them.
Next, before planting anything, check that it's not toxic or poisonous for dogs. It's worth creating a space that both humans and dogs can enjoy, so think about how you can use plants effectively in your balcony's design.
For the ultimate dog friendly balcony, your dog needs somewhere to stretch out and relax. This could be a bed, cushions or a doghouse. That said, you want to ensure it in the shade, so help your dog stay cool.
Give your pooch access to water, so they can keep themselves hydrated. Also, they'll need somewhere to go toilet.
Be careful to store anything that could be harmful or dangerous safely away from your pooch. Otherwise, they might injure themselves.
Finally, after creating an excellent dog friendly balcony, remember to use it often and enjoy time with your canine friend.