Are Estate Agent Selling Fees Worth Paying?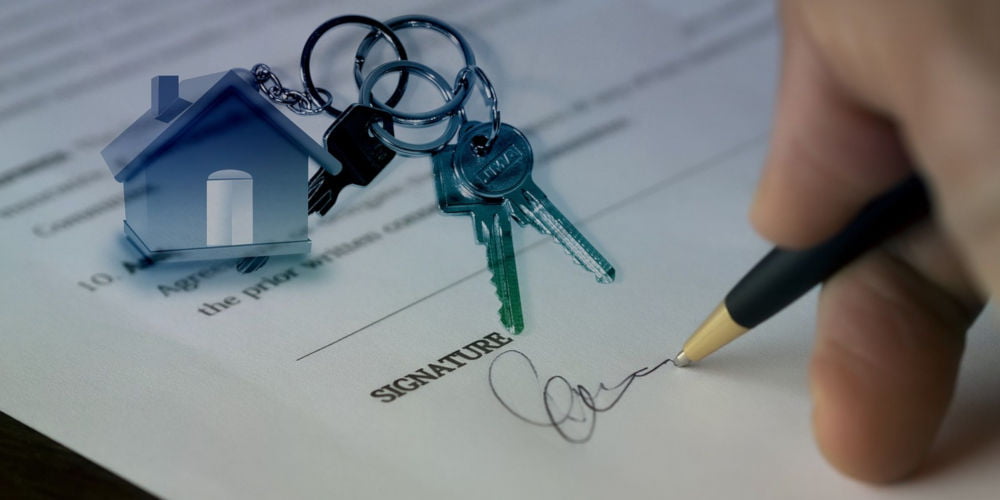 Estate agent selling fees are a necessary evil of selling a home.
Since they massively differ between firms and types of estate agents, how do you know that you're getting value for money?
Can you negotiate the agent's fee while still motivating them to sell your property?
Getting value for money when it comes time to sell requires knowing how an estate agent will charge you and some understanding of the market.
How much are estate agent fees?
The bill for selling fees varies massively depending on a number of factors. And while the average high street agent charges 1.18% (according to research by The Advisory), fees can range from 0.5% to 3%.
Ideally, for sole agency, you would want to pay 1% of the sales price in commission and only have a 6 to 8 week lock-in period. Multi-agency will cost around 2.5% of the price paid but again be ready for a higher quote that you will have to negotiate.
Of course, the picture is different once you add in online-only and hybrid agents. Most of these firms charge an upfront flat fee regardless of what property you're selling.
However, and this is the confusing part! Many estate agents offer optional extras for a fee on top. Things such as floorplan, videos, and enhanced online listing.
This is on top of extra fees for EPC and even, viewings. Yes, some agents have started to charge the seller for viewings.
If that wasn't enough to confuse you, there's usually VAT on top. Pre 2016, estate agents could quote a price and state 'plus VAT'. Since 2016, they have to quote fees including VAT. Some aren't following the rules, even three years later. So it's best to ask if it's not clear or you're unsure.
In the agent's contract, they have to legally state the amount you'll pay them. This amount is worked out from the initial asking price. In reality, this amount can be lower or higher as it depends on what you sell for.
Should you choose the cheapest estate agent?
In a word, no. Don't be lured by the cheapest or the most expensive. Instead, instruct an agent based on the value they provide.
Let's look at a few examples. Imagine you have a £250,000, 3-bed semi you'd like to sell.
Online only
The first agent is online only and charges £1000 upfront. They take photos, drawn a floor plan, and create an EPC report. Once they've created a pack, it gets uploaded online on their website and the major property portals. Someone even pops around with a 'for sale' sign.
They then book appointments with potential buyers and follow up with them after they've viewed. If one of these wants to progress, they will negotiate the purchase and do their best to push the transaction all the way to completion.
Sound great so far? Well, that's not the whole picture.
Once you've paid them, they create the documents and launch them online, they can sit back and wait for the phone to ring. They've made their money and have no obligation to market your property further.
If there is some interest in the property, a team member will book the appointment without qualifying the potential buyer further or understanding your property.
Throughout the process you'll deal with multiple team members, most won't know the first thing about your property or situation. While this is fine to some sellers, others will find getting pushed around frustrating.
It's easy to see why 50% of properties listed with online-only estate agents sell.
Hybrid
You're given the option of an upfront flat fee of £1,750 or 1% fee (£2,500). Since they have no high street presence, the fees are lower. However, they want to maintain their good local reputation for selling properties quickly.
You opt for the 1% commission rate. On top, you pay upfront for an EPC (£100 – a cost you might be able to reduce by getting one done yourself) and a Floorplan (£200). Within a week the agent has taken photos, drawn up the particulars including the EPC and floorplan, and started to market your property. He's also been around to put up a 'for sale' sign.
They market your property online, using social media, print ads and send an email blast to qualified potential buyers.
You have a few viewings within the first two weeks and the same person deals with each. After following up with each, one is interested and submits an offer.
As you've dealt with the same agent throughout, he knows what you're hoping for in terms of price and conditions. He, therefore, negotiated with this in mind and gets close to what you're hoping for.
With a success rate close to 80%, they know how to market and sell local properties. Within 8 weeks, you've moved and paid the agent his 1% fee.
High street estate agent
While their process is quite similar to the above, you end up in the window and this generates a few viewings.
However, the agent wants a fee of 1.5% (0r £3,750). However, this includes an EPC, floorplan, for sale board, and viewings.
They actively market your property via online portals, their window, social media and weekly email blast.
While they typically sell 70% of properties within the first 8 weeks, your property sits on the market with some interest for 12 weeks. After 4 months, it's still available and consider moving agents. You walk away owing nothing and try with another local estate agent.
Which should I choose?
With our three options, the best value for money would be the local hybrid agent. They provide a modern service underpinned traditional advice.
The online-only service while the cheapest, only represents value for money if they sell your property. However, as you the same luck as flipping a coin, it's worth understanding the risks before you sign.
While the traditional estate agent failed to sell, it cost you nothing. It's likely they tried to market your property effectively but the market wasn't right.
It's worth asking for an outline of fees, what level of service you'll receive and their success rate in the last 6 months for your type of property.
How to negotiate estate agent selling fees
Unless you're in sales, trying to negotiate anything might feel foreign. However, there are a few things you can do to reduce fees.
Ask for their best pitch
Ideally, you would get at least 3 agents to value your property and pitch why you should sell using them. Choose a range between local firms, national chains and online-only. Use each meeting as a way to interview the agent.
Ask how many properties they've sold in the last three months. What is their average sales percentage (amount of sold properties divided by total properties listed)?
Also, ask what they charge and what that price includes (floorplan, EPC, viewings, etc.). What period are you locked in for? will you have to pay them if you find a buyer?
What the local market like for your type of property? Do they have some potential buyers in mind?
The more questions you can ask, the better as you'll develop your understanding and learn how the estate agent views the market and your property.
Deciding which estate agent to hire
After interviewing the three, you can start to build a picture of the market and who's best suited for you and your property.
If you can ask for a copy of their standard contract, as having one will enable you to evaluate them better and give you more points to negotiate.
Don't discount your gut feeling. If you interview a few and one stands out as being willing to say what you want to hear, then walk away. Choose the agent you feel most comfortable with as you might have to talk to them daily or weekly for the next 6 months.
Negotiate hard
Estate agents hate losing business. So even if you like the most expensive, don't be afraid to ask them to lower their fee to match another bid. Expect them to push back and try to bluff their way to making you pay. 
Keep negotiating, even if that means you have to meet again in a few days time for round 2. As they need you more than you do, push hard but make sure you leave a little in the deal for them. It's worth allowing them to walk away with a win-win solution.
You'll find it's easier to negotiate with local independent estate agents over big chains, who might not be able to move much on fees without going higher up.
If they won't reduce their commission percentage, ask them to waive fees on floorplans, EPC, featured listing, window position, etc.
You could try offering them a lower overall rate, but a bonus if they sell over a certain price or within a set time scale. Motivating your agent with a carrot or two is a fantastic way for you to sell a property for a more fair fee.
Ensure you read the contract before signing. Check that the terms you've negotiated are included. If the terms seem fair and adapted to your negotiations, then sign.
When should I pay the estate agent?
Fees usually are due when contracts are exchanged. However, some make the mistake of signing a "ready, willing and able purchaser" contract with the estate agent, meaning the fees are due then and there.
That said, never pay an estate agent until you have the money in the bank, unless you're purchasing a fixed-fee service. If you can delay the fees with no cost, then do so. In the trade, this is known as 'no sale, no fee'.
Conclusion
When it comes to estate agent selling fees, always ask the agent to justify their fee and try to negotiate. Even a reduction of a fraction of one per cent difference can save you hundreds of pounds. Remember they need you more than you need them.
In addition to the fees, consider the level of service you're paying for. Cheap isn't always the best and you may feel that expensive services aren't worth it. So ask questions and make a decision based on your own research.