How do I find an architect for my project?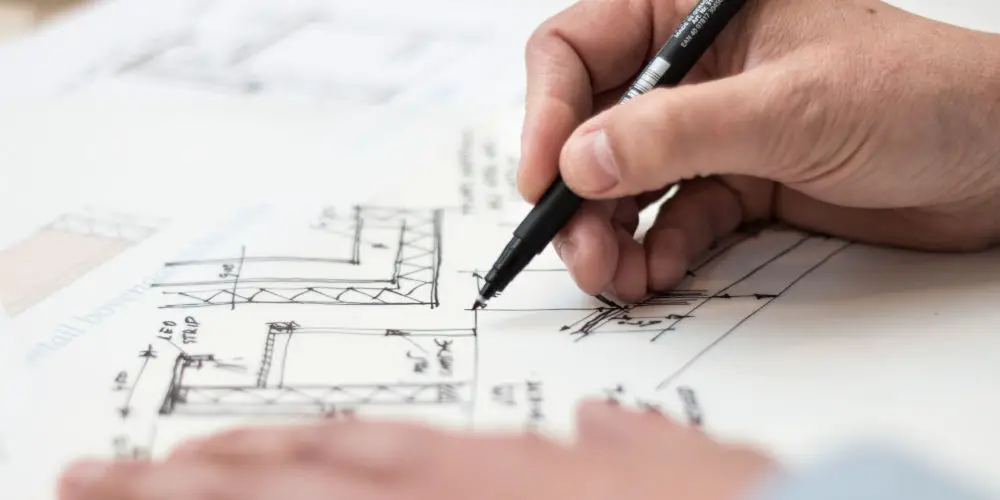 As success is often a team effort, it's worth spending time to find an architect who can interpret your vision, has excellent attention to detail and is good at problem-solving. The wrong architect could mean your project is plagued with issues from the start.
Find an architect that's ideal for your project and you'll feel a weight lifted off. Your project will move quicker with less problems and delays. That said, the best are often booked for months in advanced or only take on a few projects per year. So you'll need to be careful when looking for an architect.
Where do I find an architect?
There are plenty of ways to find an architect for your project. The best place to start is by asking friends and family who recently used one. You'll find they have lots of useful tips based on their experience that can help you inform your choice.
All UK architects must register with the Architects Registration Board, who has an online database of members. So, it's worth starting your search there or using it to check the status of any architects before you start working with them.
Of course, it's also worth using websites such as Houzz. They can help you to find an architect who has completed similar projects and shares your design aesthetics as you can easily view their portfolio and read customer reviews.
Are all architects equal?
Even with a little research, it's easy to become overwhelmed with the sheer number of architects available. However, as the word architect covers a wide set of disciplines, only a small percentage of your list are suitable for your project.
For example, some architectural practices specialise in large commercial projects such as offices and retail units. Others are smaller and so take on residential projects such as extensions, new builds and loft conversions.
Some firms even have an in-house construction team and so offer a design and build service allowing you to hand your project over to a single firm. These companies typically work on small residential projects and offer a cost and time-efficient service.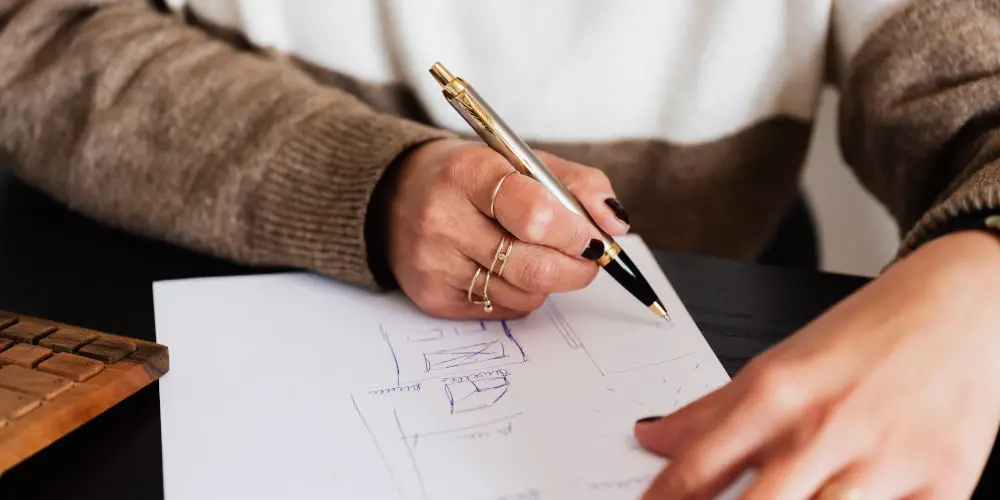 Creating a shortlist of architects
Even if you narrow your search criteria to find an architect who typically handles similar projects to yours, you still might have a long list to sort through. So consider using the following questions to ask your architect to ensure you hire the right one for your project.
Are they registered with the Architects Registration Board (ARB)?
As all architects by law must be registered with the ARB, you should remove any that aren't on their database. ARB members are required to maintain a high level of professional standards and qualifications. They also must have professional indemnity insurance.
What type of architect do you need?
Do you need someone who can creatively translate your rough ideas into a finished design? Or do you have a clear idea of what you want in exacting detail?
Do you need an architect who can project manage?
Depending on your project, you might benefit from having an architect who can turn your ideas into a completed scheme. However, you might want a creative architect who can help you gain planning permission and stretch your budget.
Is your home in a listed building?
As working on listed buildings present a set of unique requirements, you'll want to work with an architect who has experience.
Will you have issues with the planners?
If your scheme is ambitious, you'll need an architect who understands how your local planning authority works and has strong relationships with them. They should be able to demonstrate their knowledge with a strong record of successful applications.
Do you have a small budget?
Find an architect who good at managing costs, regularly researches and uses new materials and is a problem solver. Sometimes, a bit of creativity can go a long way.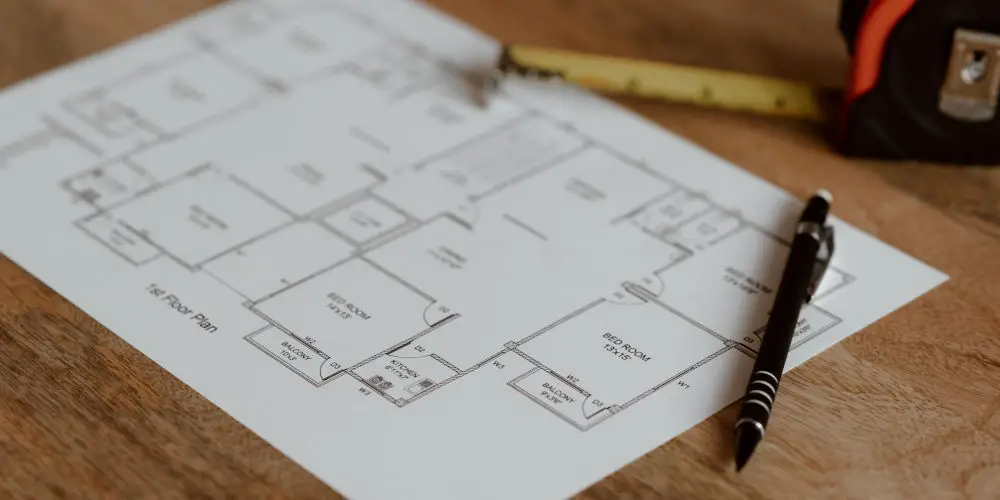 Selecting your top 3 architects
It's worth narrowing your shortlist down to three firms. The best place to start calling or emailing every firm on your shortlist and removing any that aren't taking on projects at the moment.
For the remaining firms, it's worth setting up an appointment to talk about your project. Go armed with a brief, budget and time scale. Be as clear as possible to ensure a successful project.
Part of interviewing architects is looking at their previous work and exploring if you can work with them. They should understand your brief and agree that your budget is realistic. You also want to watch how they communicate as this is key to a good relationship.
Their portfolio
It's worth asking to view their portfolio including images, designs and completed projects. Ask to speak to previous clients (if they say no, this can be a red flag). As you look at their previous work, do you like how it looks and feel? Each architect has their own style, so it's worth finding one that aligns with your sensibilities.
How do they charge?
As there are multiple ways to charge for a service, you should be clear on fees from the start. Some architects will charge per hour, others will set a fee based on the complexity of the project or want a percentage of the total build cost.
Again, there's no right or wrong way to charge and so it's worth pushing them to be clear on what they will charge and how they've calculated the figure. If in doubt, ask for a complete fee breakdown.
Do you feel comfortable with them?
Good communication is key. It's important to work with someone who is a good listener, able to suggest ideas and honest. Often it's not what is said but how. So look for someone who connects with you and makes you feel comfortable.
What level of service do they provide?
Some architect focus design or planning, while others have experience in managing projects. So you'll need to find an architect who offers a level of service that's appropriate for your project.
Can they recommend trades?
All architects will have a list of trades and professions they work with constantly as well as a list of those who should be avoided. Whether you need recommendations or not, it's worth asking if they can provide some if required.
Will you work directly with them?
Even in a small firm, you might find your multiple people work on your project, sometimes with limited involvement from the person you initial met. You should, therefore, ask during the interview how they handle projects and client communications internally.
Compare architects
After talking to a few different firms, you should be able to compare them based on fees, ideas, overall service and gut feeling. Try to compare companies on a like for like basis and trust your gut.
One or two should stand out. So, now it's time to instruct an architect.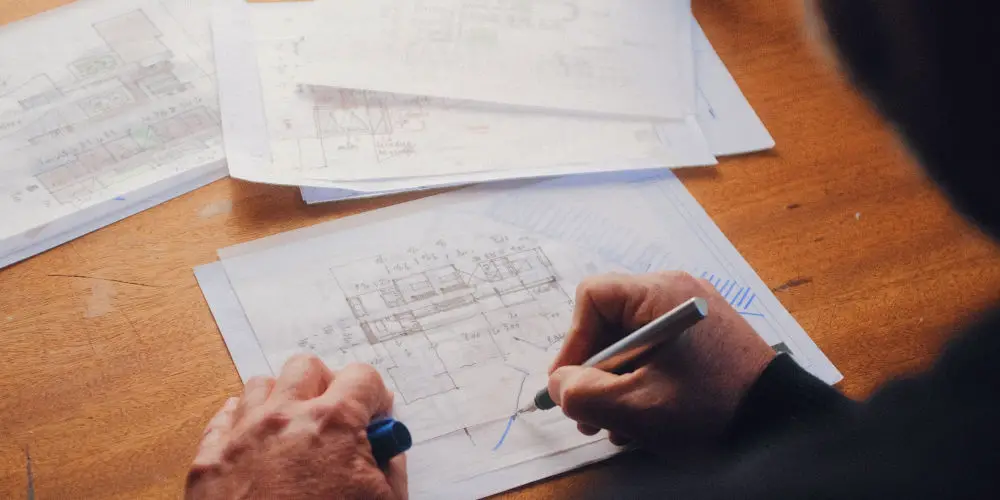 Instructing an architect
After settling on an architect, you'll need to meet with the firm to instruct them to begin working on your project. During this meeting, you will need to firm up your brief, time scale and budget. Your architect will set out the payment terms and schedule, as well as any penalties.
From this discussion, your architect will create a detailed appointment letter, which will then be sent to you for your approval. Depending on how complex your project is, this can be a long document. Typically an appointment letter will include:
A detailed breakdown of the work
Budget estimates
A preliminary programme of work – what will happen when
Details of fees and payment schedules
Details of what will be claimable on expenses and costs involved
Whether you will need planning permission, and what their services will be in this respect
Whether their services will include submission of information necessary to meet building regulations
Whether or not you will be affected by the party wall act
The extent of their professional indemnity insurance
With this letter, the architect should also enclose a detailed contract setting out terms of service. If the architect is a RIBA member, these will be called "Conditions of Appointment for an Architect for a domestic project" and "Small Project Services schedule", respectively.
You should read through any documents carefully and ask any questions before signing. Once your architect has a signed copy, they'll begin working on your project.