Garage conversion ideas: Create a space you'll love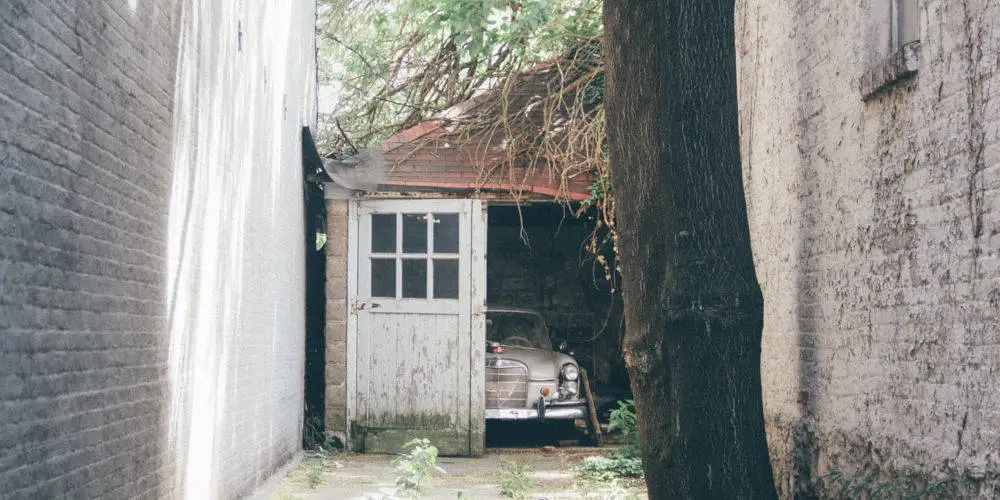 If the idea of moving doesn't inspire you but desperately need more space, the answer could lie in your unused garage!
Converting a garage into a usable space is a cost-effective way to reclaim and reuse your existing floor plan.
What gives a garage conversion the edge over an extension, is it's far cheaper and you probably don't need planning permission. You will still need an architect and maybe a structural engineer, especially if you're planning to add a second floor.
While it's likely you don't need planning permission, your local council will need to sign off any work to ensure it meets building regulations. They can also provide a certificate of lawful development.
Here are 15 garage conversion ideas that will help you to re-imagine your space and enable you to create your dream home.
Kitchen diner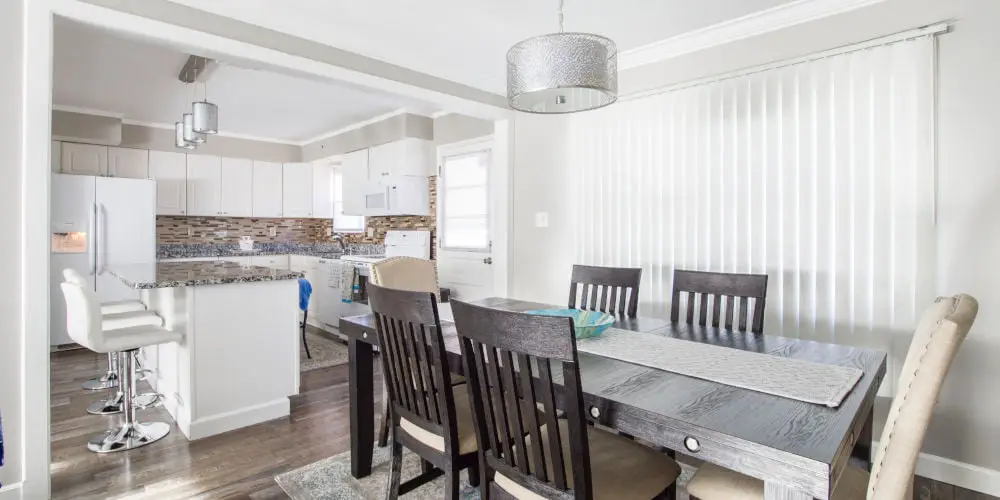 As most would prefer a larger family space than a garage, it's an easy case to make.
Combining your current kitchen with a garage to create a bigger space is one of the most expensive garage conversion ideas. However, the price is much smaller than building an extension.
You'll need to work with an architect to develop your ideas into a plan. Then you'll need to get a builder to marry the two together and remove the old kitchen. Your builder will then add new radiators, power sockets and lights.
After the services are in, it's time to plaster the space and finish by painting. At this stage you have a bear room, so you'll need to have a kitchen ready to fit to avoid delays.
Luckily most kitchens are designed and built within 6 to 8 weeks. Fitting your new kitchen should only take a few days. However, it' worth getting an accurate time line from each person to ensure the process runs smoothly.
With a new space and kitchen, it's time for finishing touches. So add in a dining table and chairs, some addition comfy seating and style with accessories.
Home gym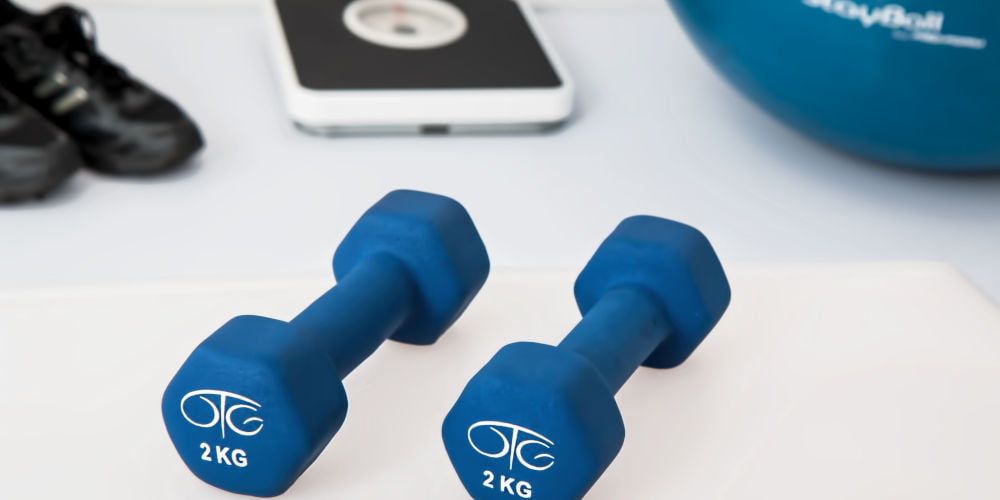 Exercise is a necessary evil of life and so why not convert your garage into a home gym?
You don't need to spend much on the conversion as a fresh lick of paint goes a long way. If you want art or mirrors, then you can usually pick them up cheap from Facebook Marketplace or eBay.
It's worth spending some money on buying specialist foam flooring. Don't worry if you're not great at DIY as most gym flooring snaps together like Lego.
One of the most common myths is that you need a lot of fancy, expensive equipment. Luckily, this isn't the case. You can start with two Kettlebells, a skipping rope and a yoga mat.
Of course, over time, you can add a rowing machine, punching bag and bike. However, most fitness goals can be achieved with the simplest of equipment.
If converting your garage into a gym sounds like a good plan, then you'll want to read How to build a home gym.
Additional bedroom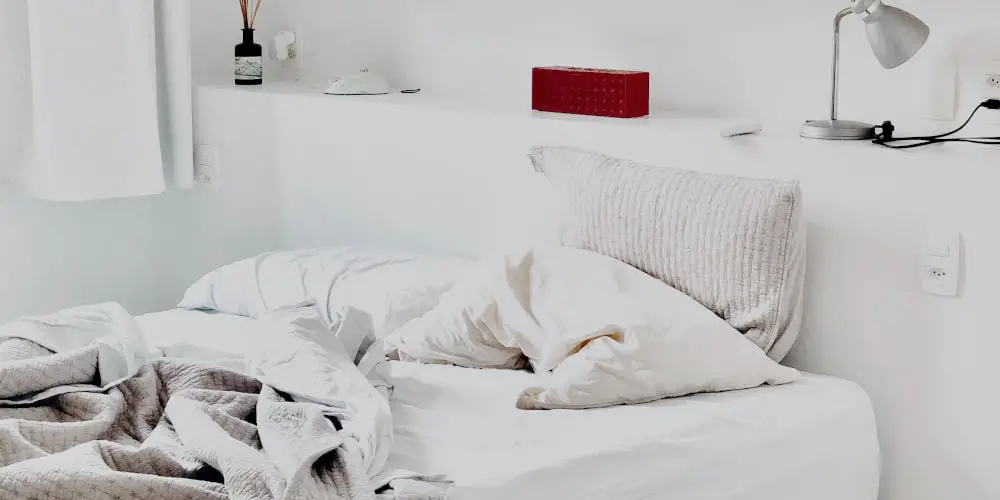 Hands down adding another bedroom is the single most useful and desired feature. This easily tops the list of our garage conversion ideas.
Sort the basics to start with. Make sure you can get heating and power to the room. If you have power, you'll be able to add lighting and WIFI!
In terms of design, it's worth considering how the room gets light. A single window along the back wall probably isn't enough. So you'll want to change the garage door or add more windows to increase the amount of light in the room.
If you're brave, then leave the walls as bare bricks! It will give the room a New York loft feel. Of course, you can plaster and paint. As a spare bedroom, it's completely fine to experiment and push your boundaries!
If you plan to use your new bedroom for guests, test the walk to the nearest bathroom and the WIFI speed. Both are essential for guest comfort!
Utility room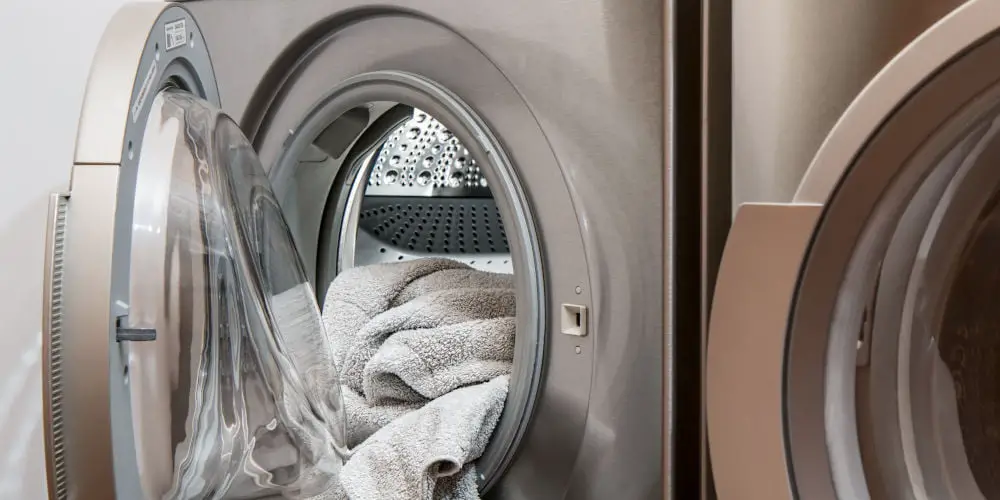 Many older properties don't have utility rooms or a boot room and with the invention of the dishwasher and wine cooler, we're increasing tight on kitchen space.
As far as garage conversion ideas cost, creating a simple utility room is very affordable. You don't need to replace the door and the interior only needs minor work. Don't get fixated on trying to create a luxurious finish, at least not at the start. Instead, ensure it's functional and practical.
At the most basic level, you'll need a water supply, power and lights. Once these services are in place, then you can move your washing machine and tumble dryer in.
It's worth buying some flatpack kitchen units and a simple worktop from Wickes. You don't have to add a sink, but we'd encourage you to do so. Having a sink will speed up clothes washing and means the kitchen sink isn't always being occupied.
While having some cupboards and a sink might seem a little over the top, you do need some storage and workspace to be effective. Cupboards are essential for hiding airing racks, washing liquid or powder and laundry baskets.
Over time, you can upgrade appliances and the design as you have the budget. Again start simple and focus on building a practical, functional space.
Guest apartment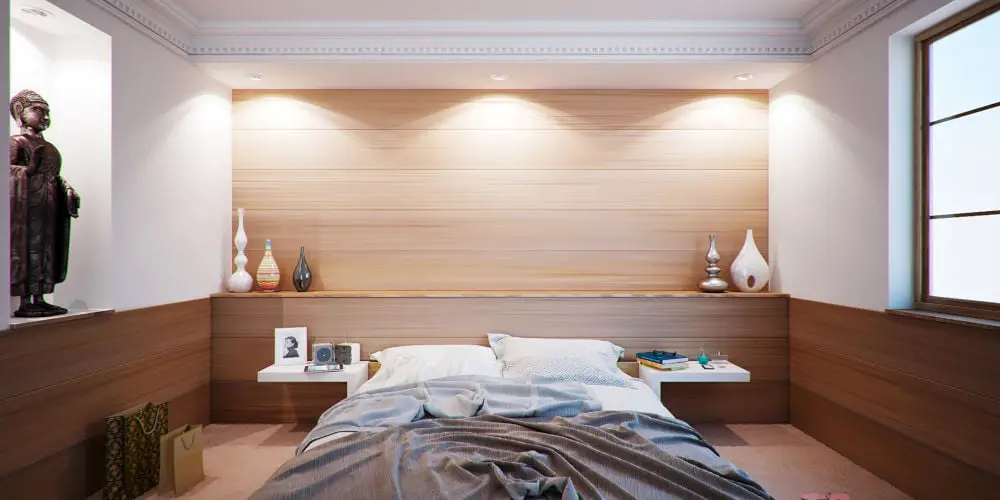 Entertaining guests becomes far more enjoyable when they have their own space. And if you convert your garage, your guest might not want to leave!
There are two main ways to create a hotel-like guest apartment.
Firstly the simplest and most affordable option. You'll want to replace the door with a wall and a good sized window. Next, get the basic services in place. You'll need power, heating and lighting.
If you have a bigger budget and the head-height, consider building a platform. Doing this allows you to create more of an apartment feel as the bed will be hidden. Plus underneath the platform, you can use the space as a living room or a gym when there are no guests.
With the space habitable, you can turn your attention to the interior design. Be bold yet simple with your choices. You don't need loads of furniture, but you'll want to make sure the room is comfortable to relax in and for sleeping.
If you can, build a cupboard to hide spare towels and toiletries. This is a simple way to impress guests while taking care of their basic needs.
Home cinema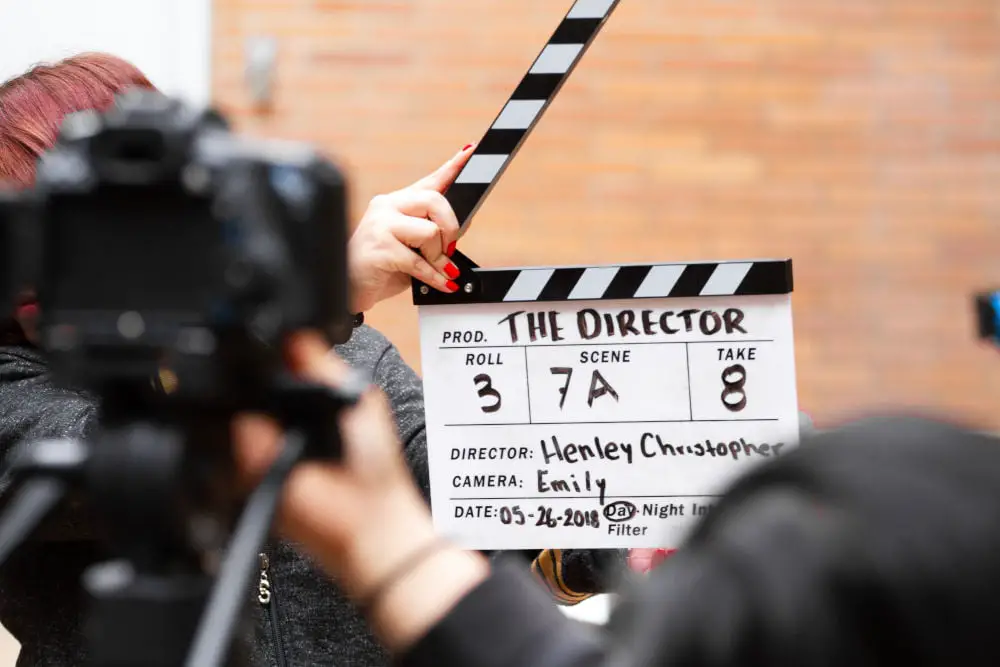 Garages are ideal for converting to a home cinema or media room. Typically a home cinema consists of 5 elements, each of which is affordable.
At the heart of a home cinema room is the screen. There are two options: a projector and screen or TV. Each has its pros and cons.
Next, you'll need a media player. A decent Blu-ray player will set you back around £100 and will play a range of formats including Blu-ray discs and DVDs.
Audio is next on our list. You could opt for an affordable soundbar with sub-woofer or go all out and buy a 5.1 AV receiver along with the 5 speakers and 1 sub-woofer. These two elements are the most expensive in our home cinema.
With all of the equipment out of the ways, it's worth considering the look. Will you go for a modern appearance and use sofas or daybeds? Or will you keep it classic and use wide leather recliners?
However you decorate the space, think about adding a minibar and small side tables next to each seat for drinks and snacks!
Ideally, when you convert your garage to a cinema room, you would adequately soundproof it. Of course, this does cost quite a bit of money to do properly but will make the experience better and you won't irritate the neighbours.
The best place to start with this garage conversion idea is to read How to build an epic home cinema.
Entertaining space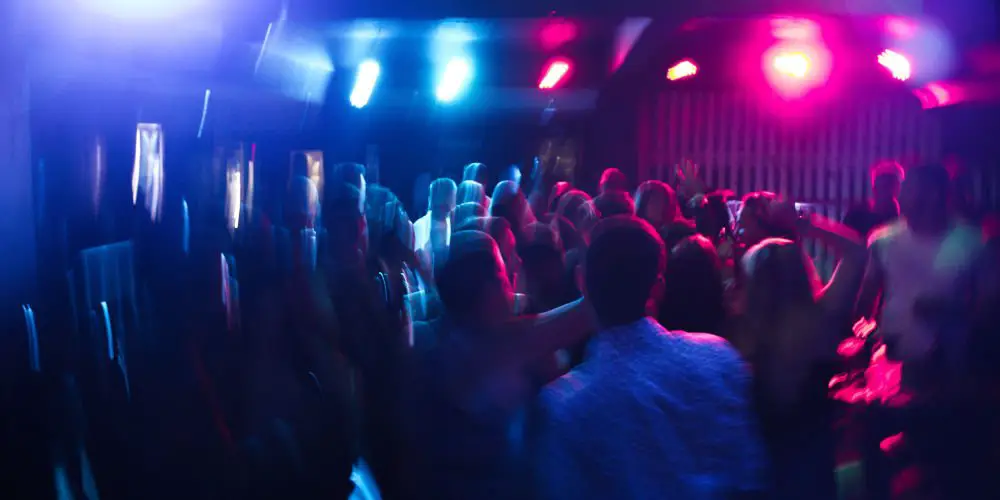 If you love to entertaining and want a dedicated space, then converting your garage is a fantastic way to bring the party home.
Our dream entertaining space would have a small bar, a small dance floor complete with a sound system and lights, and a TV. This way we could relax with sport in the day and dance the night away with friends.
You'll want to install heating, water and power as a basic, but then the look is only limited by your imagination! You could draw inspiration from your favourite nightclub or sports teams.
Just remember to invite the neighbours if the party will continue into the wee small hours (they're less like to complain if involved!).
Office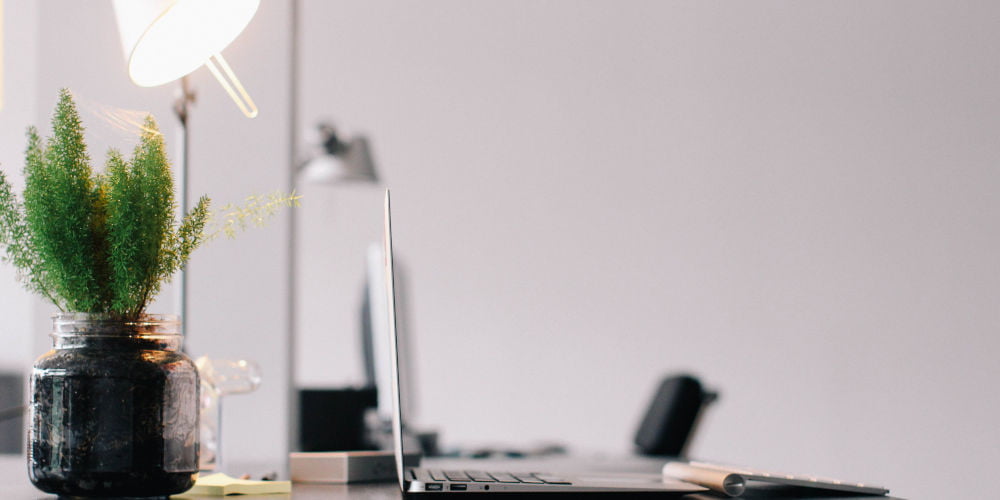 Not the most exciting of our garage conversion ideas. However, building a home office can be one of the best things you can do for your mental health, specially if you're self-employed.
Just imagine being able to close the door behind and walk into your home. Having even the smallest of separation between work and home will do wonders for your stress levels.
As you'll use the space often, you will want to get the basics right. It's worth having lights, power, phone socket and heating. With these in, plaster and paint the space.
In terms of interior design, you could build a traditional library, a topic we'll cover later. However, it's best to keep it simple yet functional. Start with a large desk and comfy chair.
Over time you can add some armchairs, a bookcase and some artwork. Again to start with, keep it simple and add pieces as and when you can.
If your self employed or plan to pull all-nighters, make sure you include a TV or a radio, both will help you stay motivated without providing too much of a distraction.
Teenager's studio flat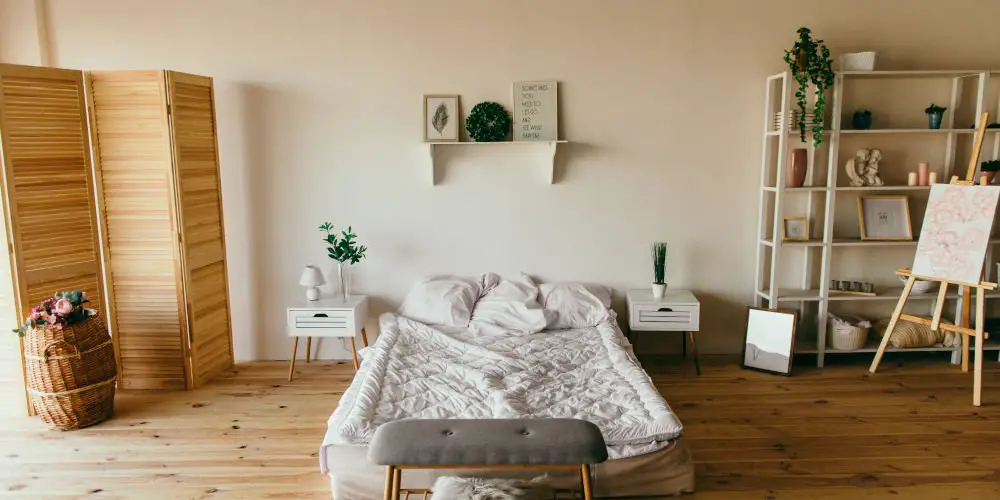 If you have a teenager who's likely to fly the nest in the next few years then why not convert your garage into a studio apartment for them?
Starting with a budget-friendly option. Simply add services like power and heating. When these are in, plaster the room and finish with a lick of paint. Spend the majority of your cash on furnishing the space.
Furnishing the space doesn't have to cost a load of cash. Actually, the simpler the better. Supply your teenager with a bed, two armchairs, a wardrobe and they should be fine.
You'll want to add a microwave hotplate combo, a fridge and a TV. If you're feeling generous, you could always give your child some money to spend on their new apartment.
If you have a larger budget then you can create a small wet room and even build a small kitchenette. You'll never see them again!
A final element you can add is a sleeping loft. You will need to have a decent head height to start with as you're adding a second level. Also, you'll need to employ a structural engineer to ensure your platform is safe.
Once you have your platform built, the space starts to feel like a holiday cottage. You'll want to make it nice, but not so nice that you want to move it!
If you're looking to increase your property's value without breaking the bank, then this is one of our top garage conversion ideas to add value.
Massage/beauty room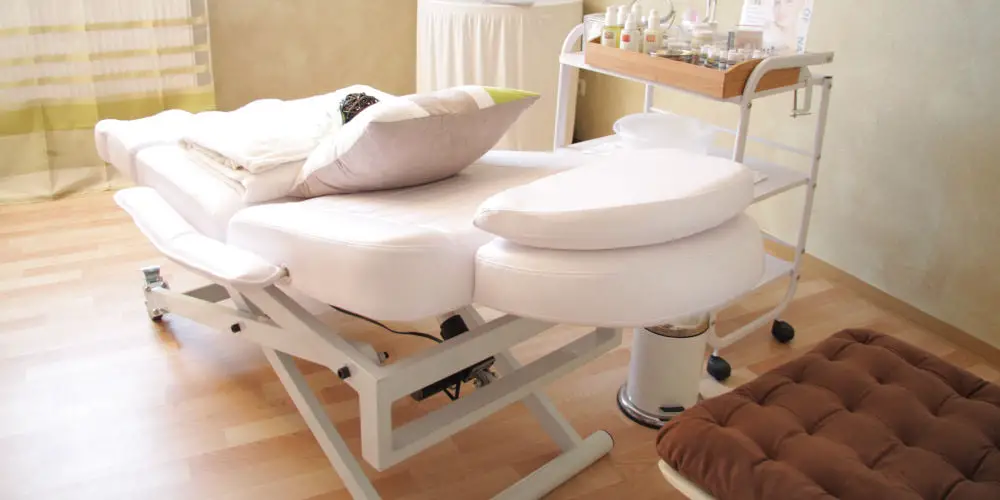 As men generally want a home cinema or games room, why not be a little selfish and convert your garage into a beauty or massage room.
First, replace the door with French doors. Don't worry about privacy at this stage. Next, get the basic services in place. You'll need power, heating and lighting.
Wood or laminate flooring works best as it's easy to clean and hard-wearing. Keep the walls simple and paint with an off white. The room will instantly feel calmer.
Cover the French doors and windows with off white or light grey curtains. Don't buy the thickest as you want to let some light filter into the space.
With the basics complete, it's time to either add in a massage table or a beauty station. It's worth adding a simple kitchen cupboard with worktop, as you can hide towels, dressing gowns and products.
Library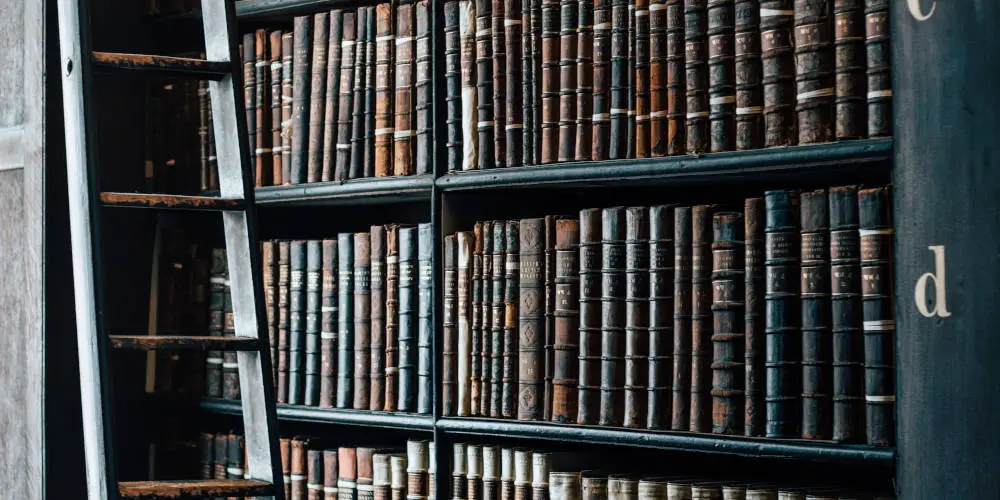 Whether you like reading or listening to music, having a dedicated room will be a dream come true.
Start by exchanging your garage door for French doors. Next get the basic services (heat, power and light) in place. Finish the room with fresh plaster and a coat of paint.
With your garage looking more like a proper room, it's time to work on the interior. You're only limited by your imagination!
You could the traditional route and build in bookcases along two or three walls. If you don't have the budget for a custom design, then consider starting with IKEA units or upcycle antique pieces.
You could, however, build storage for books or Vinyl by stacking apple crates. Not only is this functional, it's also unique and you can style the gaps with lamps, trinkets and other accessories.
Regardless of how you decide to display your collection, you'll want at least two oversized, comfy armchairs. Each with a side table and overhead reading lamp.
With your own library, you'll never want to read or listening to music anywhere else.
Games room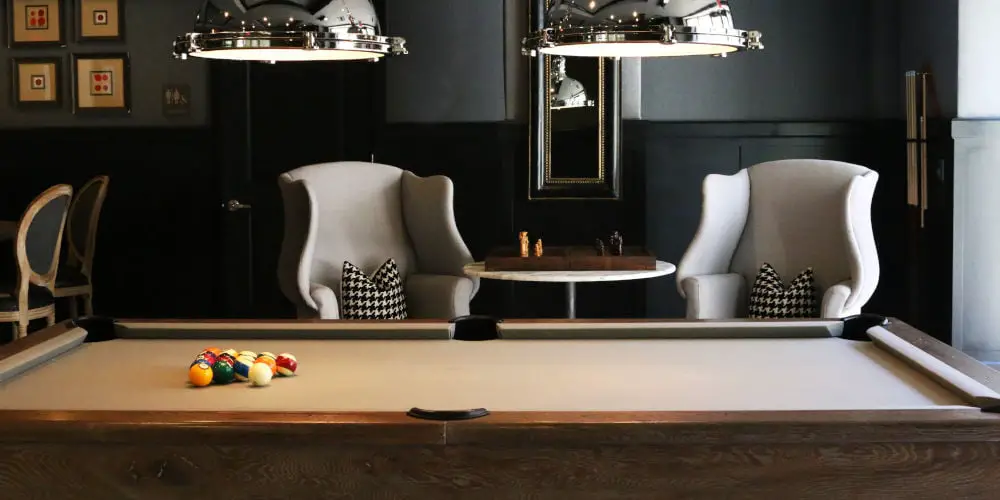 Growing up, most of us probably dreamt of having a games room. As one of the more exciting garage conversion ideas, it's also affordable.
As light doesn't matter that much, the garage door can either stay or be bricked in. It's best to use one solid colour and use accessories to add interest.
If it was down to us, we'd probably paint every surface black and then line the room with purple or red velvet curtains. Doing so will give the room a Las Vegas feel!
Keep lighting simple and large, consider using brass fisherman lanterns. They're chic, big and always look fantastic. Plus they're relatively affordable.
Now on to the fun part, the games. You could mix it up and have a pool table as well as a few arcade games. However, you might want to blend, traditional arcade games with the latest games consoles.
Whatever games you choose, don't forget to add a mini-fridge and even a popcorn maker. You'll never want to leave!
Gallery/art studio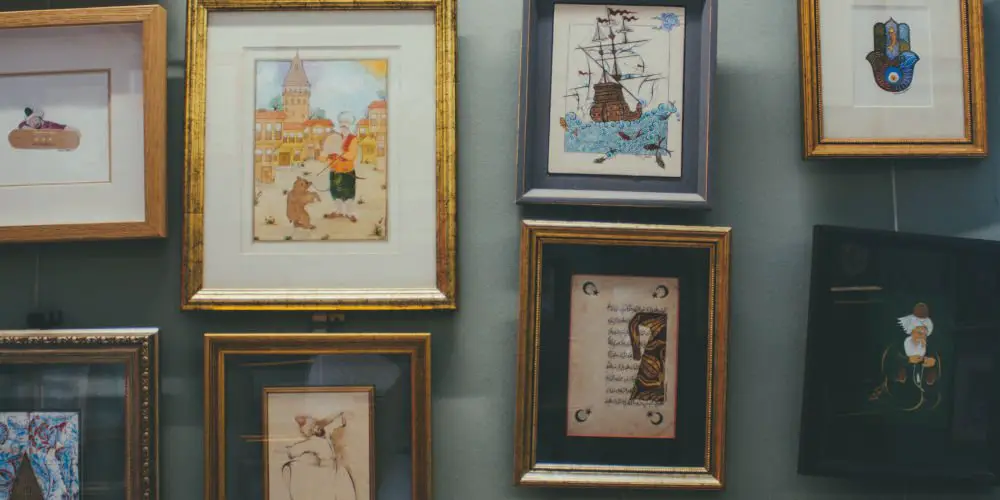 If you enjoy collecting art or even painting, why not build a space for it?!
You don't need to too much to your garage in order to convert it. The simpler the better. Start by replacing the door with a wall and a window.
With the space converted, ensure you have power and light. Keep the interior simple, paint the walls in an off-white colour and use a dark hardwood floor.
As you create or buy more art, then you experiment with lighting. Having your own art studio is a superb way to stay inspired and creatively without taking over the entire house.
Get started with our guide to buying art, trust us, it's an affordable hobby.
Playroom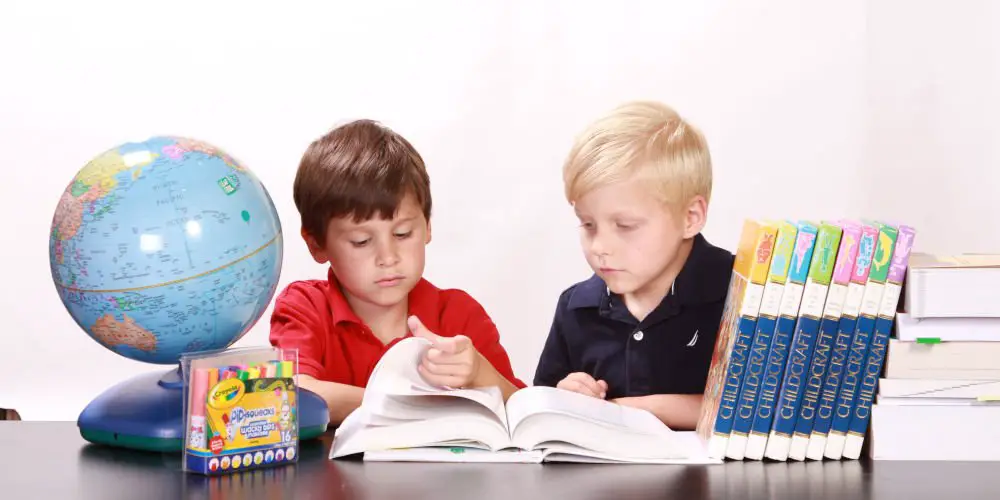 As one of the less exciting garage conversion ideas on our list, sometimes you have to give in and allow the kids their own space.
Of course, home cinema rooms or even a games room are far more interesting. But practically speaking a playroom can reduce stress and noise throughout the house.
Unlike other ideas we've covered, you will want to finish the playroom to a high standard to avoid accidents and to withstand kids!
It's worth replacing the garage door with a wall and a nice sized window. As your kids will love using the space, you'll need to ensure it's easy to heat and light yet has enough windows to open on hotter days.
As Kids will unwittingly deface walls, given half a chance, you'll want to a bright colour that's easy to wipe down.
If you can, paint a section of a wall with blackboard paint. This way they can draw on the wall until their heart is content without doing any serious damage.
Ideally, your playroom will have lots of storage as well as spaces for crafts, homework or to play games. Of course, add a TV and a nanny cam makes a lot of sense and both are a worthwhile investment.
Hobby room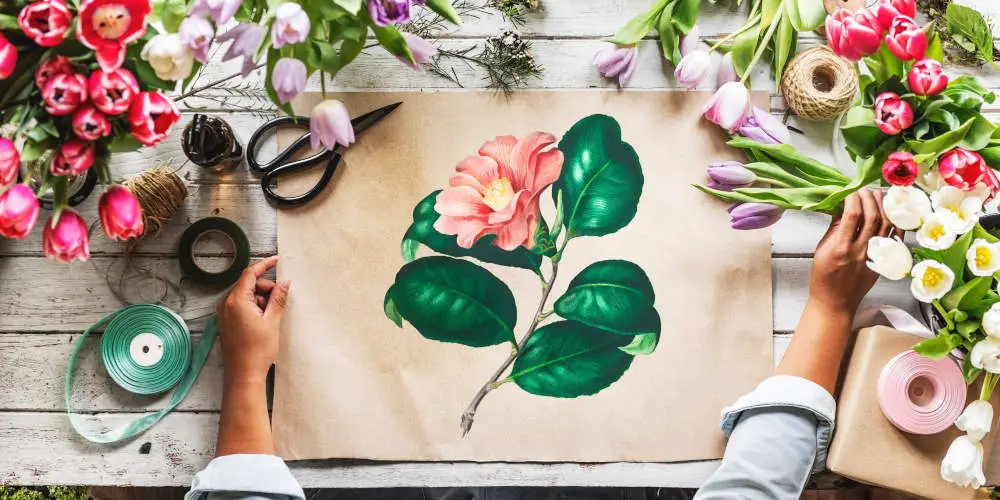 Hobby room is the final of our garage conversion ideas. Just imagine indulging in your favourite hobby in a dedicated space!
It doesn't matter if you enjoy knitting, playing a musical instrument or pretending to run your own train line!
It's worth replacing the garage door with a wall and window. Having good natural light will keep you inspired. With the room watertight, it's worth investing in basic services such as light, heating and power.
Unless you need easy to clean, hard flooring, carpet is probably your best option. Plus it'll be more affordable.
Experiment with your colour scheme, you don't need to stay safe and use an off-white or magnolia. A light blue or dark grey can make the room feel different and inspire you.
With all of this in place, you're ready to enjoy the room and indulging in your hobby!
Garage conversion ideas to re-imagine the space
Hopefully, we've shown you several garage conversion ideas that have sparked your imagination and inspired you to reuse this unloved space.
As with house extension or project, when you have a solid idea of how you'd like to use the space, draw up a plan and get a team involved that can transform your idea into the finished product.