6 DIY Garden Design Basics You Should Know
When it comes to garden design basics, there are a few rules you'll want to follow. And since rules are there to be broken, it's ok to bend some of them!
Whatever the size of your garden, there are many ways to improve it and make it a further room, perfect for relaxing and enjoying the weather. Size doesn't matter, however how you arrange and use it does.
As designing a garden is not an exact science and even most experienced make mistakes, novice gardeners shouldn't be intimidated.
Creating zones
If you have a large garden, seeing it as one big space is likely to frighten you – even if only slightly. However, by dividing the space into sections, you can make your garden more manageable.
You might want to create spaces for growing, relaxing, entertaining and playing. Again none of these space needs to be massive, just well thought out and useful.
You can grow veg, herbs and flowers in a fairly small container, you can always start with a raised bed and a few pots of herbs. As you produce more you can reshape the garden to give you a bigger growing space.
Relaxing and entertaining spaces can usually be the same. Think about how you entertain. Do you gather with friends over a BBQ? Or a glass of wine? If so, investing in a BBQ and maybe a firepit probably is  money well spent.
If you have football mad kids, then zone the bottom of the garden using some medium height hedges to create a small football pitch. Hedges are a fantastic way to hide climbing frames and kids play area while giving the adults something nice to admire.
You can also create a zone for your pets. We've got a ton of ideas for creating a dog-freindly zone including building an assault course from tunnels!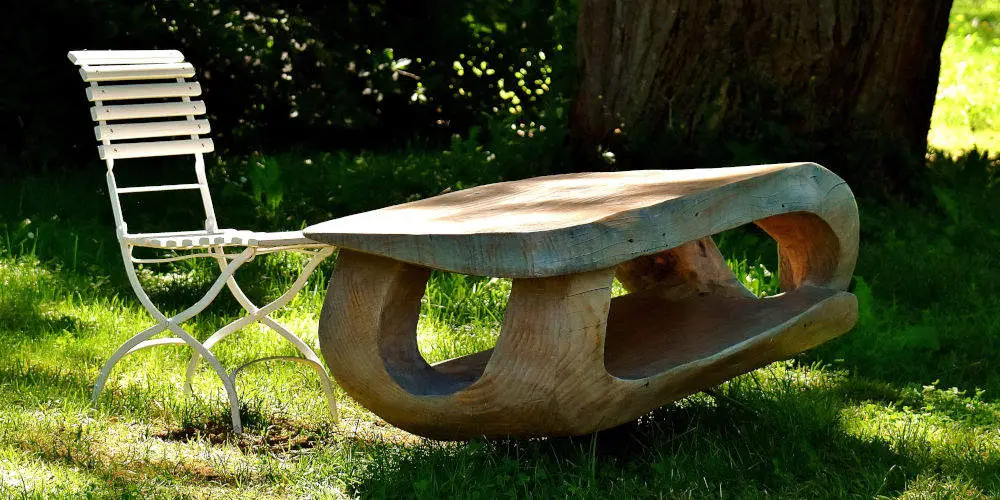 Clever planting for year-round colour
While some flowers only bloom once, there are many varieties which continue to provide colour throughout the year.
Start with a few evergreen plants such as box or yew. These, when placed around the garden, will hold everything together and provide a nice canvas for you to play with.
Decide when you'll use the most so that you can prioritize these seasons and plan in breaks. For example, you might want to leave the garden in winter to develop naturally, then take a more active role in spring and summer.
You can easily plant a range of flowers who will provide different colours throughout the year. From snowdrops in February to crocuses in March, tulips in April and May to alliums in June.
Echinaceas, asters, verbena bonariensis and Japanese anemones will start to come through in July and still be going strong until the first frosts.
Plus all of these are cheap enough to plant large beds easily.
Living the good life
With society becoming more conscious of food miles, why not grow some veg and keep some chickens?
If you haven't grown anything before start with a small herb garden and then as you grow your confidence (sorry!) you can move onto tomatoes, beans and salad leaves.
In terms of keep chickens, it's easier than you think and they don't need a great deal of space. Even you have a postage stamp sized garden, it's likely you can start producing eggs and all natural fertiliser right away. Plus the upfront investment is relatively small.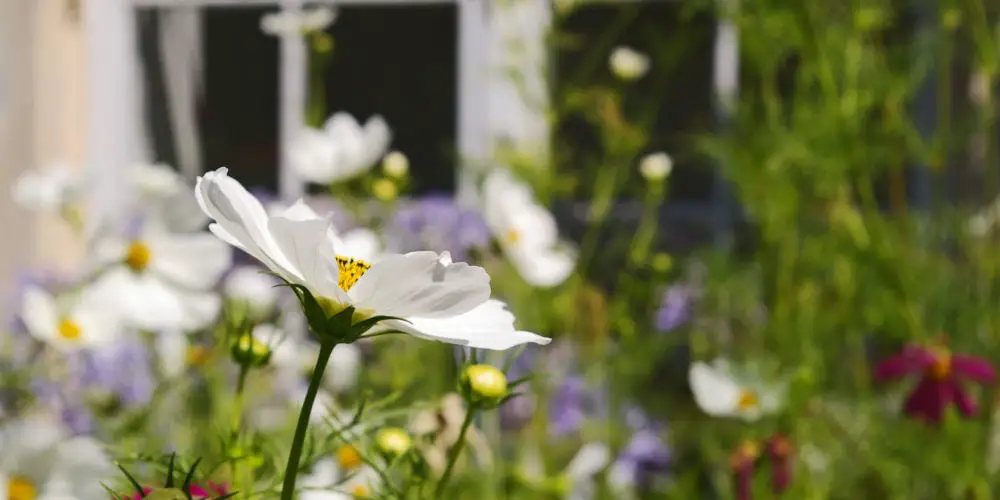 Furniture
Having plenty of good solid furniture will make your garden easy to enjoy. There's nothing worse than having to keep move tables and chairs around.
Also, consider comfort when purchasing furniture, nothing is worse than ornate chairs which are uncomfortable to sit on.
Our favourite garden furniture material has to be Polyratten. This widely used material is hard wearing, stylish and comfortable. Plus in winter you can simply remove the cushions and leave the rest in place. You can buy single seats, section sofa and tables, and much more!
Keep upkeep easy
One of the simplest garden design ideas that people overlook is trying to keep upkeep to a minimum. It does take planning to make your garden look great all year round. However, by creating zones in your garden design and planning planting, you've made keeping it looking good easier.
Another way to help you keep on top is to create a list of all the tasks you need to do and then divide them over the season. This way you can reward your hard work with some time enjoying your garden.
Just remember that lots of lawn require lots of work, whereas decking only needs to be repainted every couple of years and occasionally swept clean. So, it's worth keeping grass to a healthy minimum and use beds, gravel and decking to maximum effect.
Essential tools and storage
A lot of would-be gardeners believe they have to have loads of tools and equipment. Thankfully you don't. A few hand tools and a lawn mower is really all you need.
Also, you don't need to spend a load of money building a shed when there are lots of easy to assemble plastic on the market. Most will be big enough to sort a mower, some tools and hose.
We recommend getting a garden storage unit you can lock from the outside with a padlock as it's more secure.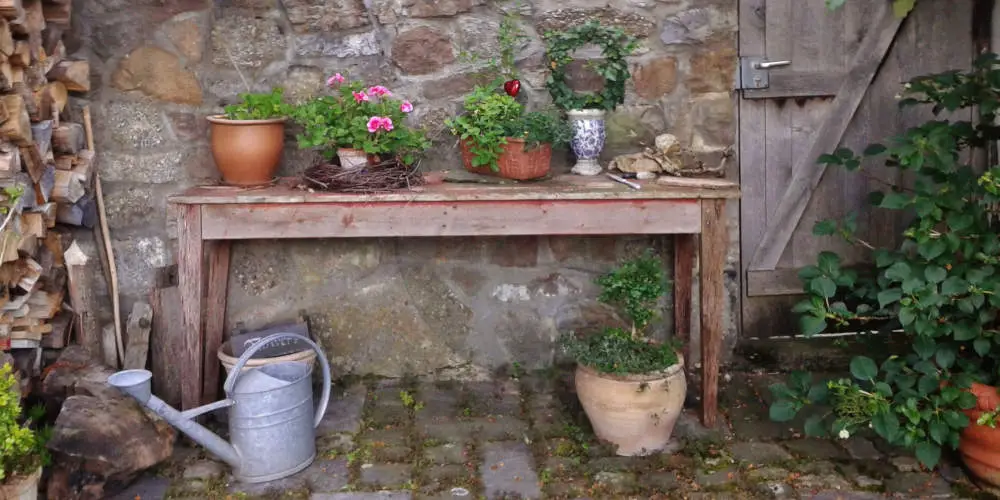 Top garden design basics
Think in terms of zones
Plant easily maintained flowers
Use box or yew to create a backdrop
Divide up tasks for each season
Buy a few tools and a small storage unit
Make sure you enjoy your garden during the summer!