5 Simple gardening tips with maximum impact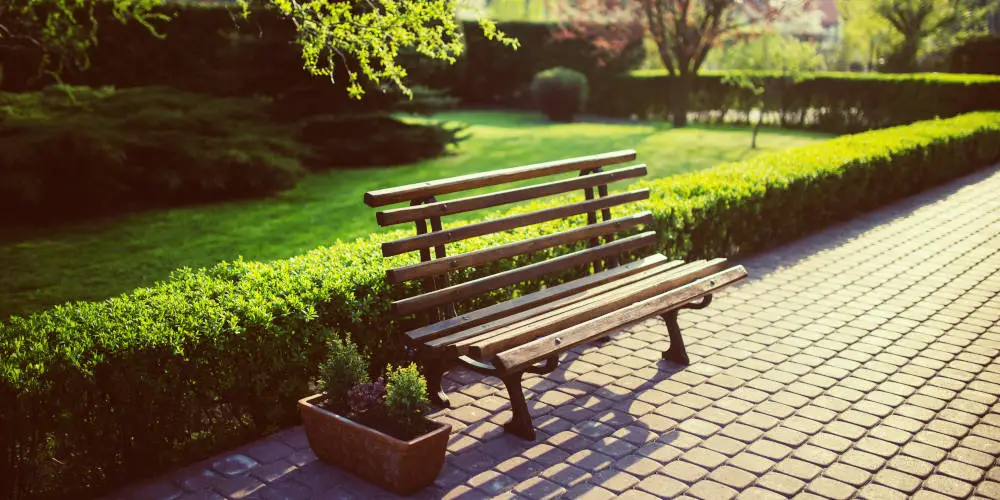 If you're looking for simple gardening tips, then keep reading. From low-cost ideas to make your space look amazing to easy ideas which will give your property more curb appeal.
Gardening is a fun way to exercise and creating something pleasing to look at. Plus it doesn't have to be hard work. Here is our top 5 simple gardening tips to help you start building your dream garden!
Start here if you're not green-fingered
If you're not green-fingered or just moved to a house with a garden for the first time then getting started is easier than you think.
The first of our simple gardening tips is to try and do something small every weekend. Whether it's 10 minutes pruning or a few minutes planting something new, slow and steady wins the race!
The biggest mistake we see- and of course are guilty of, is leaving the garden just a little too long and then feeling overwhelmed by the sheer number of tasks. This leads quite nicely on to tip 2!
Have a plan or to do list. It'll make your life easier and will help to keep you motivated as every time you tick off an item you'll feel great about yourself and your garden.
Respect the process! While there are loads you can get done in a weekend, it will take time to get your garden to look great, so believe that every little step, is a move in the right direction.
Easy gardening tips for all
Growing to eat
Getting creative doesn't have to be expensive. For example, you can grow veg, fruit and herbs in just about any container including old wooden boxes and wheelbarrows.
Some of the Guardian's Jane Perrone favourites include large plastic 'flower buckets' which are easily sourced from your supermarket and are cheap. Just make some holes in the bottom and you have ideal pots for growing chillies and herbs!
Bloomin' lovely
You can purchase a few packets of annual seeds, sown directly into the ground and they will be in flower by summer. Not a bad return for a few quid, especially as they'll cover a few metres.
When in doubt, accessorise!
Like with interior design, add new accessories can create a whole new look. So you don't need to replace your current and costly garden furniture, but you can splash out on some new pillows, throws and a rug. Don't spend a ton of money as you'll like to want to update it next year.
Just add light
A big trend we've seen is people adding fairy lights to their garden in summer or use solar lights to illuminate key features all year round.
Using cable ties, strap together two hanging baskets and string LED lights throughout. When night falls, just flip the switch and enjoy!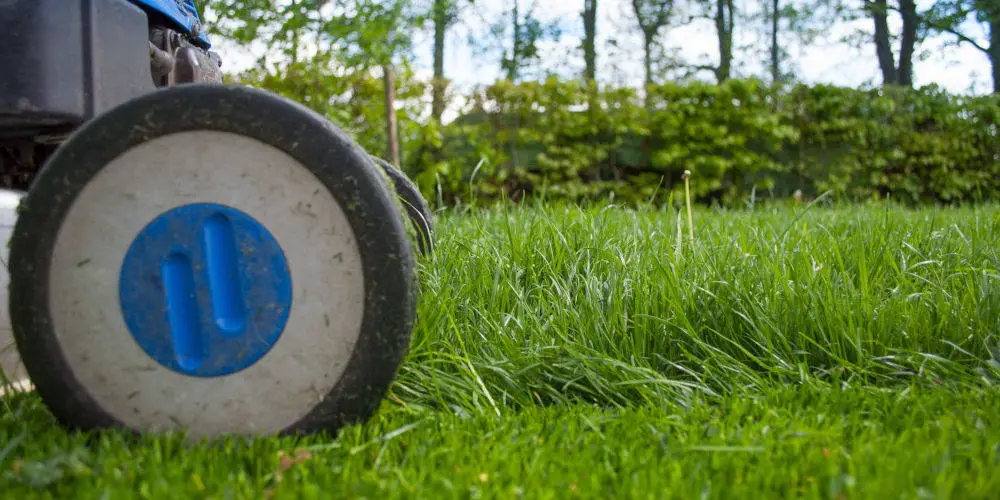 Grow grass like a pro
There are a few secrets to growing a luscious lawn, and we've covered them in our post about a year in lawn care. To recap there's a distinct list of tasks for each season.
Winter
It's time to clear the lawn of your kid's toys, furniture and tools. You don't need to mow but if you decide to, set your lawn mower to it's highest setting.
Spring
Preparation time. Start by raking your lawn and removing leaves, moss and branches. Then inspect for thin patches of grass. If you find any, then you'll want to clear and re-seed.
Summer
During this season, there's a lot to do. Sorry! Start by placing furniture, toys etc around the garden.
Next, you'll want to mow the lawn every three or four weeks in order for the best results. Remember to lower your mower, if you raised it during the winter.
Also during summer, you'll need to keep working on your weed control programme to ensure the problem doesn't get out of hand and that you can enjoy a lush green lawn!
Autumn
Start with moss, it's easy to kill but can cause long-term damage.
Next work on your drainage. Push a fork deep into the ground and wiggle it a few times. This will create new air channels.
Finally, feed your lawn with an autumn lawn fertiliser, which is high in phosphates and potash.
Dividing the garden
Space is an illusion! Well, maybe not completely true, but you can make a small garden feel bigger by dividing it into areas and creating a journey through the space.
You could create an area for a veg patch, a lawn for relaxing on and a covered seating area. All of these have a different purpose but work in harmony to tell the story of your garden.
Here are 3 ways you can apply these simple gardening tips:
Hedges
You can use an evergreen verity of hedges such as yew or box to create year-round dividers. Our pro tip is to think about the height. Low hedges are superb for formalise areas while allowing clear views over the whole garden. Whereas taller hedges will increase privacy but may block views and create too much shade.
Archway
Simple archways come in a range of materials and create a 'door' from one area to another. You can also add climbing plants, which as they grow will hide the structure.
Trellis and screens
You can purchase ready-made Reed screens. These add a different feel to your garden over the traditional fence panels. Plus they can be used as a boundary as well as to separate one area of the garden from another.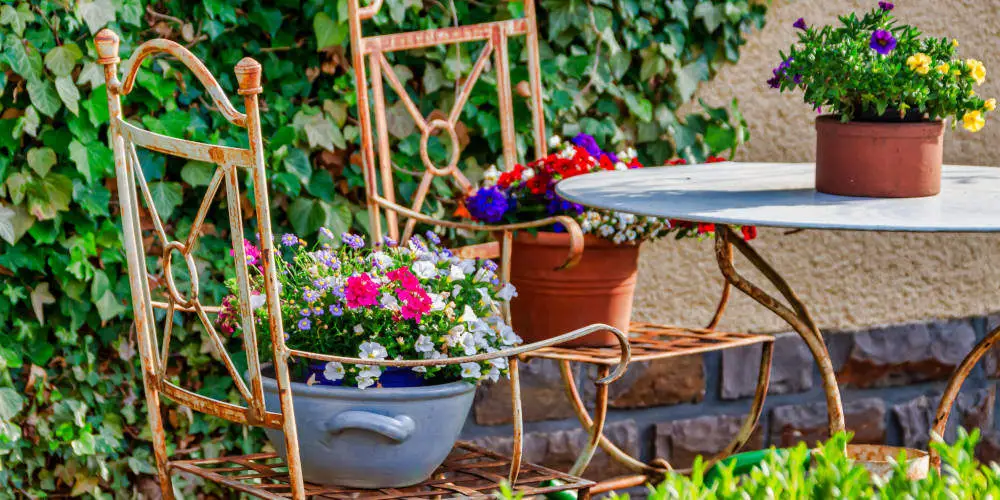 If in doubt use pot plants
Both pot plants and raised beds are a really simple way to make your garden look superb. Plus as you can choose the soil, you'll be able to grow plants that wouldn't naturally grow in your garden's soil.
Pot plants are also great for adding instant colour, which can be very useful if you're busy and don't have time to maintain a large number of beds.
While you do have to feed potted plant, you can minimise the amount by mixing compost with a water-control product, like Phostrogen Slow Release Plant Food & Moisture Control. This means could water fewer times and might not have to feed the plants at all for the rest of the season.
You can also grow box hedges in pots and then move them around your garden as the seasons change. They do require trimming and some pest control. However, you don't need to cut to stately home standard!
Try these simple gardening tips
There are loads you can do today in your garden with a little money and a ton of effort. It's worth having a plan and going slowly, as you'll feel like you're getting somewhere yet will have time to enjoy the fruits of your labour.
One of top simple gardening tips is to build a plan. Include in your plan when you need to water and feed plants, and when the grass needs cutting. This way you'll stay focused on managing and improve your garden all year round.