Ultimate Guide To Growing Vegetables and Fruit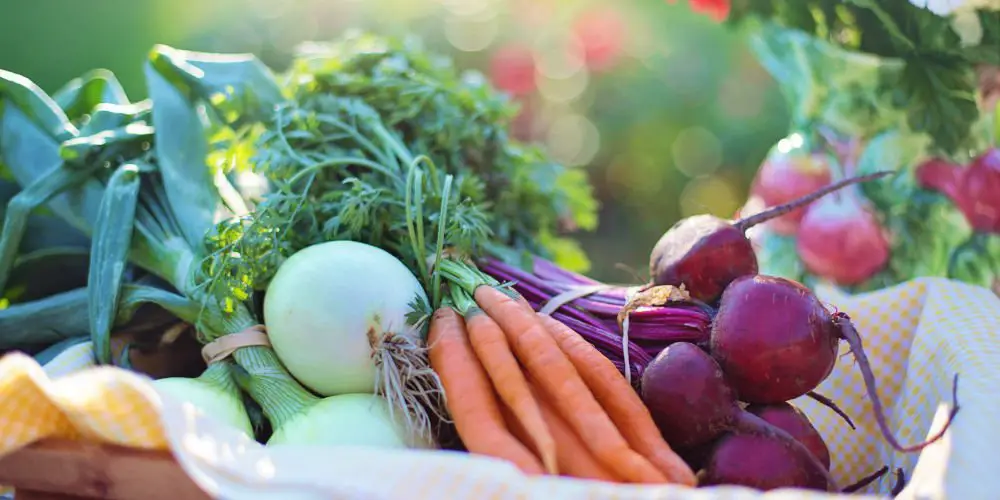 Live the good life by learning to grow your own fruit and veg! Growing Vegetables or Fruit at home is easy to do, cheap and rewarding.
Plus you don't mind odd shapes, do you?! It just adds to the character!
Growing your own food is also helpful in the fight against climate change and enables you to cut your food miles down. And as more of us are trying to reduce our plastic reliance, home-grown veg are a great way to help this goal along.
The basics of growing vegetables and Fruit
There are literary hundreds of fruit and veg that are super simple to grow at home. And since you don't need to be green fingered, you can enjoy growing, cooking and eating your own produce.
Thanks to TV chefs like Jamie Oliver and Hugh Fearnley-Whittingstall, there's been a resurgence in growing veg. Luckily for us, the Latin names have gone and been replaced with much simpler ones. Plus in a busy world, turning part of the garden into a veg patch is a fantastic way to get away from it all.
Growing fruit and vegetables is the key to children being more adventurous with food. If they grow it, they will eat it – and that's exciting.
Space
This is the boring yet essential part. You want to choose the sunniest part of your garden as this will create the best conditions for your veg to grow. You also want to be realistic, both in terms of how much space you can give over to growing things and what you will grow. There's no point planning to grow 5 different vegs on your first try or if you only have a postage stamp sized garden.
Soil
You probably don't need to rush out and buy a special type of soil. As most ordinary garden soils are fine for veg growing. However, you'll want to avoid extremes. If your soil is thin – less than a spit deep (the length of your spade's blade), or full of stones, then you'll want to build raised beds or grow crops in large pots.
Clay soil is nutrient-rich and good for summer crops. But as this type of soil sits cold and wet in winter. So consider building raised beds to extend your season.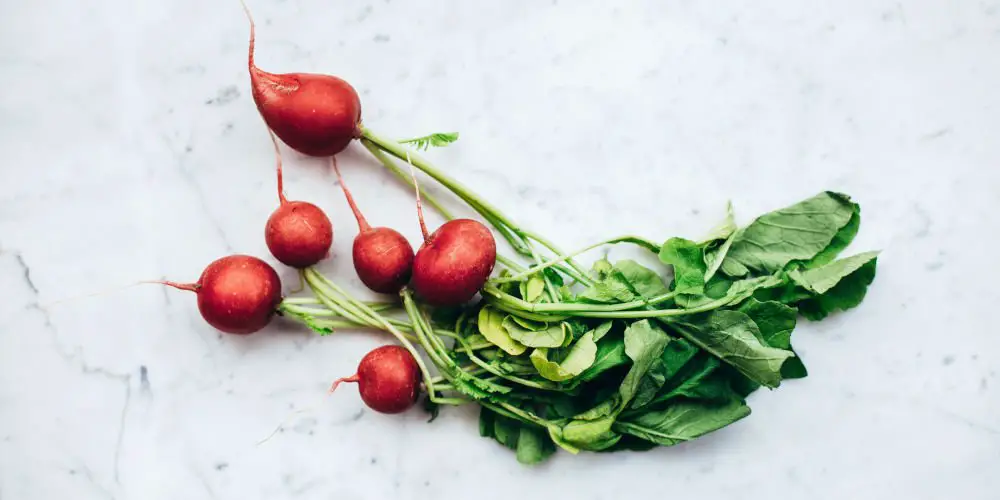 Sun
We all feel better with a bit of sunshine! Plants do too! So even if you find the sunniest spot in your garden, it's best to consider how much sun each fruit or vegetable will need. When you've figured this out, then you can arrange how you will plant them in order for the sun dwellers to get the most and those need a bit to get a few rays.
That said, most veg needs around 6 hours of sunlight per day in order to grow. However,  root vegetables such as lettuce, peas, carrots, kale, and swiss chard, will tolerate some shade.
Water
In addition to a good amount of sunlight, you want to make sure you can easily get around your patch to water it.
As Vegetables are relatively quick-growing crops compared to shrubs, they need regular watering. By watering regularly, you ensure that in all stages of development, from seedling to mature crop, your crops develop stronger and are healthier plants.
In terms of watering, a general idea is:
Freshly sown seed and young vegetable plants need adequate water. Water the seed drill before sowing. Watering afterwards can create a cap (hard crust) on the soil
Once plants are established and putting on growth, at the least, water when a drought will affect the part of the plant that is to be harvested. In practical terms, watering about two weeks before harvesting is usually sufficient
On drought-prone sandy soils or sticky clays, water every 10-14 days in dry spells
Tools
One of the biggest concerns when growing vegetables is what gardening tools do you need. Don't worry, we've all been there. Luckily you don't need that many and you probably have them already. You need a small spade and trowel, a watering can and secateurs or scissors.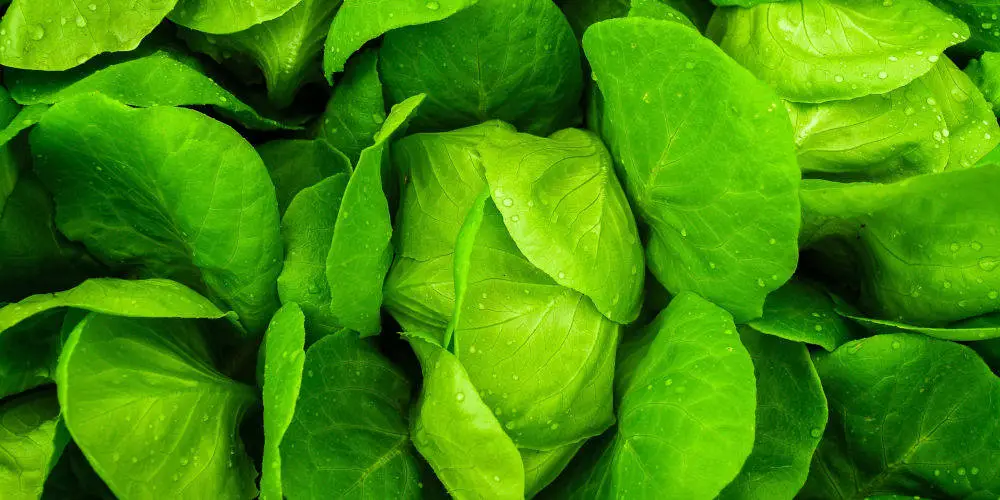 Start with
Herbs! Easy to grow, cheap and they don't need much space. You can start a DIY herb garden for under £10 using pots on your kitchen windowsill. Plus herbs only require the occasional watering.
After herbs, try this
Once you've nailed herbs, and you've grown your confidence (sorry!), then move on to salad leaves. They take around 3 weeks to grow before you can use them and they have a ton of uses.
Also, salad leaves will keep growing throughout the summer, making them ideal if you're planning a few BBQs
Potatoes are another fun and easy veg to grow. Simply put a few in the bottom of a potatoe bag, then part fill with compost. When the green shoots begin to appear above the soil, simply cover them with more compost.
Keep adding more soil until the bag is full. Then you only need remember to water them!
With potatoes, the real fun comes at the end of the season. Around 15 to 20 weeks later when the foliage starts to yellow and die back. Tip the bag out and rummage around in the soil to collect up your own homegrown potatoes.
Once you've tried growing potatoes, have a go at growing beetroot, onions and garlic. All easy to grow and versatile in the kitchen. And once you had a good season growing, you'll be excited for the next summer as you can try some more veg and a larger patch.
Pests
While they look cute, some pests will more than take a look! And that's not to mention weeds! Our best advice is to start as you mean to go on. If you start with a weed-free patch, it's going to be tougher for weeds to take hold.
Whereas if you start with a weed or two, they'll quickly mushroom and cause a full-on war!
With weeds, in a perfect world, you'd contain them au naturel! However, it sometimes easier, especially if you're time poor to come over to the dark side and use a weedkiller.
The best weedkillers contain systemic glyphosate that kills right down to the roots, then breaks down in the soil and will not affect subsequent crops.
Pests will take some ingenuity to figure out how to stop them as there's no one catch all solution. However, you can try bloodmeal fertilizer, plastic mesh or chicken wire, cayenne pepper, or even good old-fashioned rocks.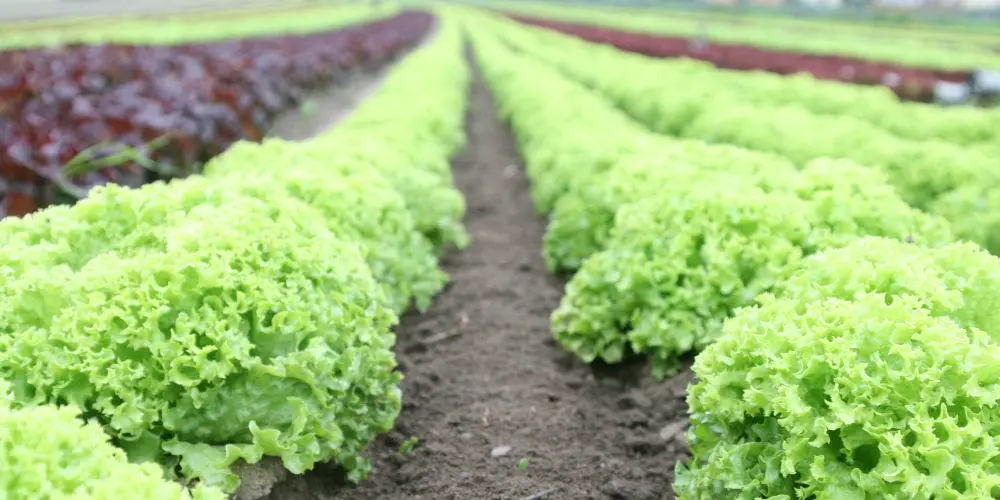 Yearly plan of growing vegetables
If you have space, always have some herbs growing as they add colour and are easy to keep growing throughout the year.
It may surprise you that you can grow Onions, Shallots and garlic throughout the year. Winter salads are a thing and are even better if you can grow them yourself!
Then it's coming into spring you can start to consider growing vegetables such as salad leaves, carrots, and spring onions. Finally, as the summer fades you can focus on getting the garden ready for next and grow some potatoes in a bag.