17 Affordable hallway design ideas for an grand entry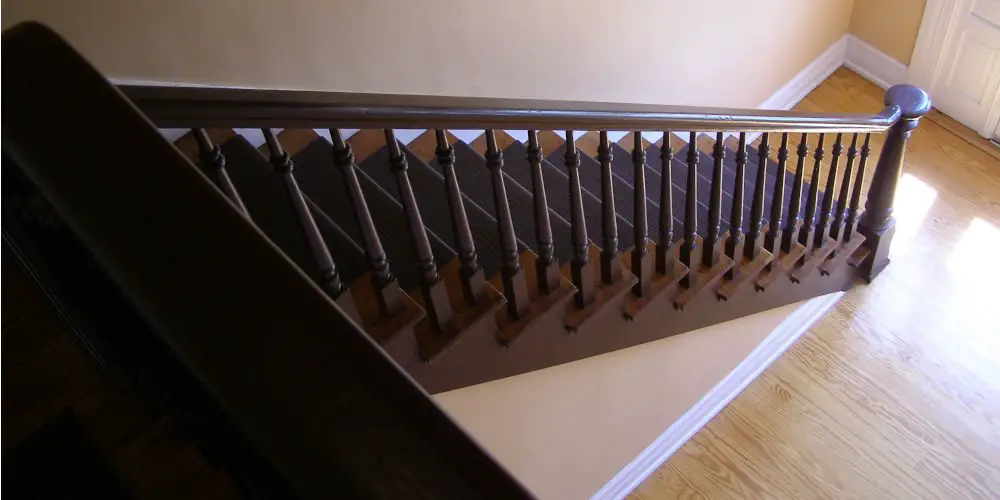 You only get one chance to make a good first impression. It's the reason why you need a few creative hallway design ideas to inspire all who walk through the door.
Sadly, however, our entrances are left almost bare or treated as an afterthought. Often, this means they lack the ability to create an emotional response.
As a hallway needs to blend function, practically, and be inspiring yet feel welcoming, it's not the easiest space to decorate. Hence why you need a few hallway design ideas to inspire you!
While not a room in a traditional sense, hallways are the perfect canvas to stamp your personality and get creative with their design.
With some creativity and the odd tweak, you can create a hallway design that functional yet creates a fabulous impression.
Here are several top hallway design ideas you can try today to create a warm, inviting space that's practical.
#1 Tidy
Starting with the easiest of our hallway design ideas: tidying.
It's very easy to let coats, shoes, umbrellas and all manner of accessories pile up, especially if you're a growing family.
So while you may need a few different coats and several pairs of shoes, it's worth cutting what's on display down to the bare minimum. If it's summer, a thinner coat, work shoes and trainers, will be plenty.
What you don't need for this season can be stored either in your wardrobe or in a cupboard. When the weather starts to change, you can adapt what's on display to suit that season.
Another way to tidy the space is to consider the last time you used each item of clothing. Pile what surplus to requirement and either bin, donate or eBay. This is hard to do, but worth it!
The same ideas can be applied to any clutter in your hallway. You can start by moving everything out of the space and then trying a few different configurations. What doesn't fit or feels wrong can go!
#2 Hidden storage
While you do need space to hide things, storage doesn't have to be obvious. There's plenty of ways to increase the storage under the stairs without creating an eye sore.
You might already have built-in cupboards in your hallway. There's nothing wrong with continuing your design scheme over the door, creating a seamless look. Door handles can be removed and replaced with magnets, allowing you to tap the door to open it.
Some furniture looks chunky yet has storage built-in. For example, some console tables have drawers under the top that blend into the overall design. These drawers are ideal for storing keys, loose change, phone charges and more.
Mirrors are also fantastic for hiding storage, but more on that in a minute.
#3 Personalise with artwork
There are so many ways to use art within any hallway design, yet most believe buying art is expensive. Thankfully, it's not as you can discover in our guide to buying art.
You could use a larger statement piece to create a unique feature. Experiment with placing it on the wall that's opposite the door. This way as you open the door, the artwork is revealed. It's an excellent way to create a great first impression.
Creating a gallery using a mix of family photos and prints can be a perfect way of stamping your personality on the space. While you can stick to one style and size of frames, it looks more personal if you mix and match different sizes and styles.
A trend we've seen in many luxury interior designs is grouping artwork into groups of four, six or eight. Typically the same size and design of frame is used and they're placed together in rows or twos, threes or fours.
There's no right or wrong height to place artwork at and it will largely depend on your space. However, if you have children, try placing artwork at least a metre off the ground. This way it can be admired but not smashed!
#4 Mirrors
If you have a slim, long space without much light, then consider using mirrors. These hallway design ideas can work wonders!
Mirrors, when placed correctly magically make a space feel bigger by reflecting the natural light. You don't need to go crazy and plaster mirrors on one complete wall, although you could!
Place a rectangle or oval mirror where natural light will hit it. Usually, this means mounting it at 90 degrees to the door and at least 1.5 metres from the floor. The mirror should spread natural light into the room.
You can, of course, go crazy and have a wall of mirrors. This is especially effective if you have a long, thin space without natural light. The artificial light will bounce off the mirrors creating a feeling of warmth and space.
As mirrors are relativity cheap, you can afford to experiment with a few options and see what works best for your hallway.
#5 Go bold
As you're likely to spend very little time in your hallway, you can afford to go bold and make a real statement.
If you've always dreamt of using a floral wallpaper or purple paint, then go for it! Bold colours can always be tempered by accessories in muted grey or white tones.
You can also try the opposite. Paint walls, the floor and skirting board in off-white, then mix and match bold colours in the furniture and accessories. The juxtaposition of the two will create a fantastic hallway design.
#6 Lighting
How you use lighting will to a large extent define your space. Sadly, lighting is often a misunderstood concept.
If you have a large entrance with plenty of natural light, then it's likely you don't need much artificial light. In this situation, consider using a statement piece such as an ornate chandelier or large single pendant lamp.
With a smaller space, it's best to combine lighting with mirrors. This will increase the feeling of space, light and warmth. Ceiling mounted spots are ideal as they can be strategically placed to bathe the whole space in light.
In addition to the main light, up-lighters can have a good impact. LED up-lighters are affordable and can be placed at the bottom of the stairs and therefore make them glow.
LEDs are also fantastic as for down-lighting in cupboards, making their contents easier to see.
Regardless of how much space you have to work with, test your lighting scheme at different times to maximum brightness in every situation.
#7 Seating
One of the biggest mistakes most people make when it comes to hallway design ideas is forgetting seating. Having some seats is really important, even if you don't have kids.
Seats are useful for removing shoes, a place to sit while waiting for the other half and somewhere you can crash on a hot day!
We've seen a range of seats be effective from wooden benches to dining chairs to wingback armchairs and anything in between. Try to match the overall feeling of the room with the seat.
For example, if your space has a minimalist look, then use a small chrome bench with a brown leather or muted grey pad.
If, however, you have traditional wood panelling or wainscoting, then playfully reference the past by using wingback armchairs. Pick a muted grey or blue tone fabric with a tufted pattern and natural wood details.
#8 Flooring
One of the trickiest decision you'll have to make is the flooring. It needs to be hard-wearing, stylish and easily cleaned.
Man-made tiles or wood flooring are both fantastic backdrops and easy to maintain. Unless you like cleaning, it's best to avoid natural stone.
You can pair a neutral flooring with rugs to provide contrast. This way the rug can be washed if it gets stained and the flooring easily wiped down.
With both tiles or wood, you can be inventive with the pattern. Experiment with Herringbone, Basket-weave or Parquet patterns. After trying them, then settle on a design that best suits your space.
#9 Interesting features
You might have a standard hallway design with nothing that stands out. Don't worry. You can create an interesting feature with art, sculpture or even furniture.
We've seen quite bland hallways be transforms with a neon sign, a unique armoury or even a feature wall. Be creative, try many ideas and settle on something unique.
None of these need to be expensive. They just need to add something different and unique. When done right, adding an interesting element becomes its own talking point.
#10 Feature wall
You might not have the budget to go bold over the entire space or feel using a bright colour throughout your hallway won't work. Enter the feature wall.
Don't worry about covering your entire hallway, instead create contrast on a wall. The bolder, the better.
For example, an off-white hallway would be massively enhanced by floral wallpaper on the wall opposite the door.
Another brilliant idea is to paint the rear of the door and the surrounding wall in a bold colour while keeping the rest of the space neutral. When you close the door you'll see a burst of colour, which will illuminate the space.
#11 Statement door
When it comes to hallway design ideas, the front door is often overlooked. However, this is an excellent opportunity to express yourself.
Of course, your options will be limited if you have a PVC door rather than a wooden one. However, you can still be creative with the surrounds.
Again the rear of the door is a fantastic opportunity to add colour and create contrast. So think about how you can use colour effectively and try some of your ideas out.
#12 Rugs
When it comes to flooring, rugs are every designer's secret weapon! Rugs are generally affordable and readily available in multiple sizes and colours. This makes refreshing or adding depth to easy.
If you have a neutral room, rugs enable you to go bold yet strip back if it doesn't work for certain situations. Rugs are usually easy to clean, so are require little maintainance other than the odd wash.
In addition, you can change your rugs by season and create a fresh look in your hallway.
#13 Runners
Much like rugs, runners are fantastic and can be used to tie the hallway and the stairs together. Also, runners are affordable and easy to clean.
You don't need to secure your runner to the stairs or floor. Of course, you can but it's not completely necessary.
If you want a tradition look and have the budget, then consider adding stair rods. They'll instantly exude a professional look and make your space look more formal. Superb for properties that lack real character!
#14 Hooks
Even if you've simplified what's on display, you'll still need hooks either for daily use or when you have guests.
Typically you'd use a row of hooks on a piece of wood. While there's nothing wrong with this and they still can look fantastic, oversized single hooks can add interest to your hallway.
Larger hooks not only look fantastic, but they blend in. Plus, you can use an accent colour which can add contrast to your hallway.
If your design allows it, place a few single hooks at different heights. This should encourage kids to use them and keep the place tidy!
Include some hallway design ideas that are functional yet stylish!
#15 Plants
Many house plants are virtually indestructible! Most only require watering once a week, feeding during the summer and the occasional pruning. They're that simple to care for.
While you can faux and have none of the ongoing maintenance, live plants circulate and clean the air, enabling you to stay healthy.
If you don't know where to start, read our guide to easy to grow houseplants. We cover a range of options that are suitable for the home and are affordable.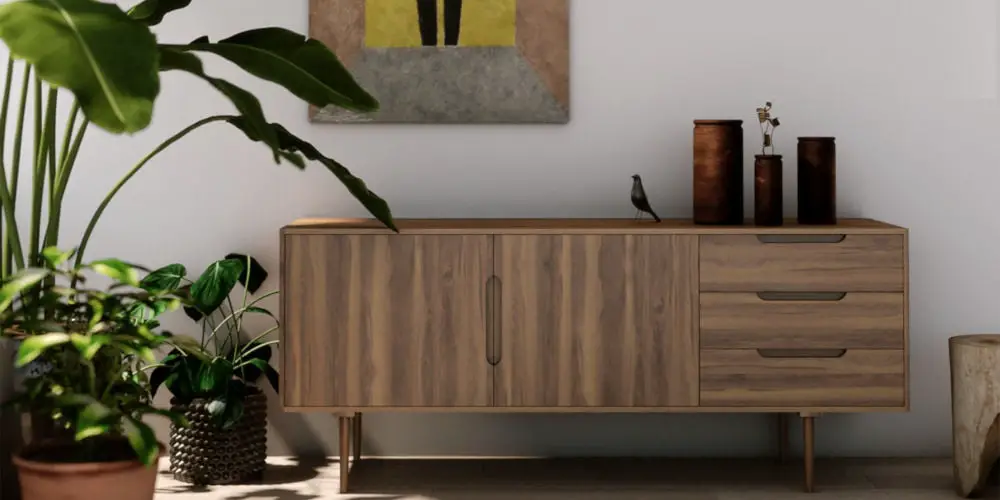 #16 Windows
You probably can't add more windows to your hallway. However, you can swap heavy curtains for blinds as they probably will increase the amount of light flooding in when open.
You can also use mirrors to spread the light more effectively.
It's worth considering if you can remove any window treatments and increase the natural light that way. While this might make you feel self-conscious, you can always add net curtains.
Another element to consider is can you change internal doors, so they have a glazed section? This will increase the natural light into the hallway. This might be beyond your budget now, but worth considering.
#17 Accessories
The last of our hallway design ideas is to use accessories to personalise your space. Typically you don't need many extras to complete a space, but how they're arranged really matters.
For example, If you have a console table use a few photo frames with a candle/lamp and some flowers or a plant. You can stack the photo frames at one end. Place the candle in the middle and add your plant/flowers to the other end. This arrangement is simple, stylish yet personal.
If you have a larger hallway, it's worth dividing the space with a table. Again style with simple elements such as candles, vases, photos and flowers.
It's best to try multiple configurations and keep it simple yet stylish.
Timeless hallway design ideas
Even using one of our hallway design ideas will make your home more impressive to guests. And since you've only got one chance to impress, you'll want to try a few of our ideas!
There are no right or wrong ideas, it's just some work better than others depending on the space. What does matter is experimenting and trying new hallway design ideas.
So whether you go bold or just simplify, keep trying different options until it feels like your full personalty is on display and walking into your space makes you smile.