Basic home flood protection ideas you should try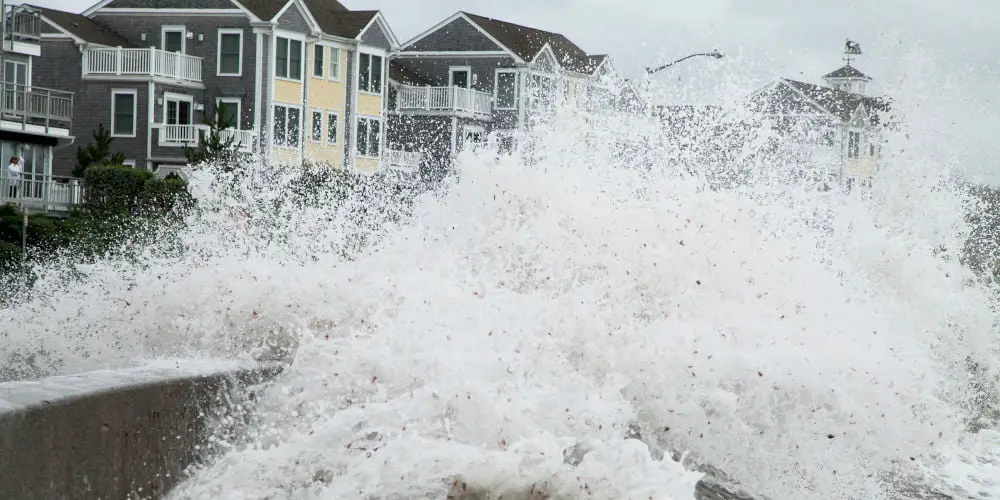 At least five million people live with the threat of being flooded by rivers and the sea. Not to mention those at risk from poor urban drainage and yet most don't invest in any basic home flood protection.
Statically speaking, your property is more likely to be flooded than burgled or burn down. Shocking but true.
Most homeowners fail to realise that even a tiny amount of flooding can have massive consequences on your home, life and finances.
Sorry to say, you'll never be able to completely flood-proof your home. However, it will be far more affordable to invest in some basic home flood protection than the cost of putting it right after.
As with any permanent changes to a property, it's best to seek professional advice from a building surveyor or architect before adding any flood protection to your home.
Are you a flood risk?
Finding out if your home is at risk of flooding is thankfully quite easy. Simply visit the Environment Agency's website.
They have a section dedicated to flooding and extreme weather, where you can find out if you're at immediate risk of flooding or in an area that's likely to flood in the future.
In addition to these services, you can sign up for flood warnings and request the flooding history for your property. Both are free for most households in the UK (fees may apply for flooding history reports).
Even if you're not at direct risk of flooding, it's worth investing in home flood protection for your property just in case of flash floods or extreme weather.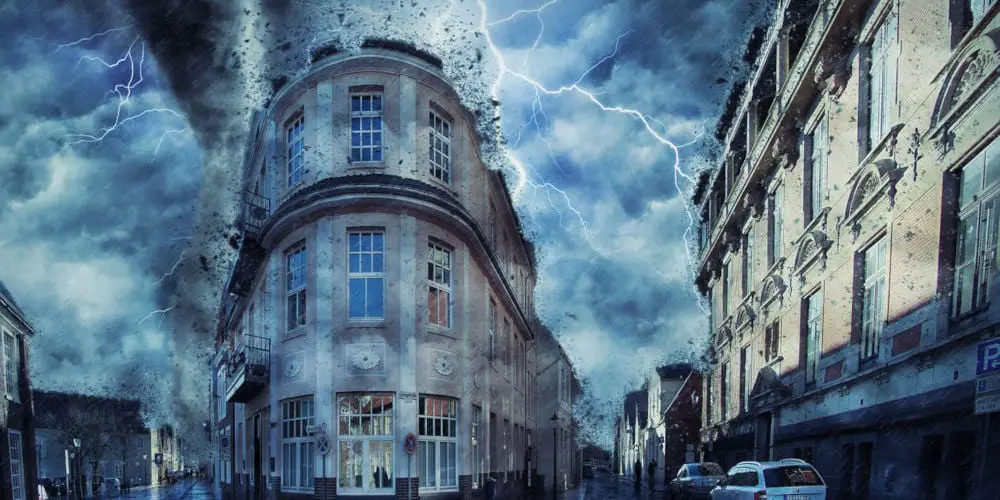 Flood protection plan
The best way to protect yourself is to have a home flood protection plan. A good starting point is to download a personal flood plan template from the Environment Agency's website.
This 2-page plan only takes 20 minutes to fill out but will be essential for taking quick action when your home starts to flood.
Service providers
Who are your service providers? Note down who supplies you with gas, electric and telephone as well as the best phone number.
It's also worth having your insurance details on this plan. You'll need to know who your provides your insurance, their claim's phone line and your policy number written down.
Key locations
If you know where your gas, electric and water supply points are then you can easily shut them off. Knowing this could save your property from further damage. So, make a note of where your key services are.
Support
Since your neighbours are likely to be experiencing flooding too, they're unlikely to be able to help. Therefore it's worth having at least two friends or family who can help. Even if you just let them know your situation and where you plan to stay for the next few nights.
Important documents
If you have important documents scattered over the house, it's best to gather them into one central place. Place them in a zip-lock polyethene wallet as this will protect them from water damage.
Also, include details of any prescriptions your family is on or any medical records which could be helpful in case of emergency.
Sentimental items
Like with important documents, it's worth knowing where your sentimental items are. This enables you to easily move them to a higher position or take them with you.
You'll also need to relocate your car. So it's worth having at least two locations in mind which are safe from flooding.
Flood Kit
When your flood risk rises, the best thing you can do is to prepare a flood kit. Start with a small rucksack.
You'll need a torch, warm and waterproof clothing, water, food, medication, toys for children and pets, rubber gloves and Wellington boots.
While this might seem like obvious advice, you're likely to panic if you experience flooding. Having a clear home flood protection plan will help you to remain calm and make better decisions.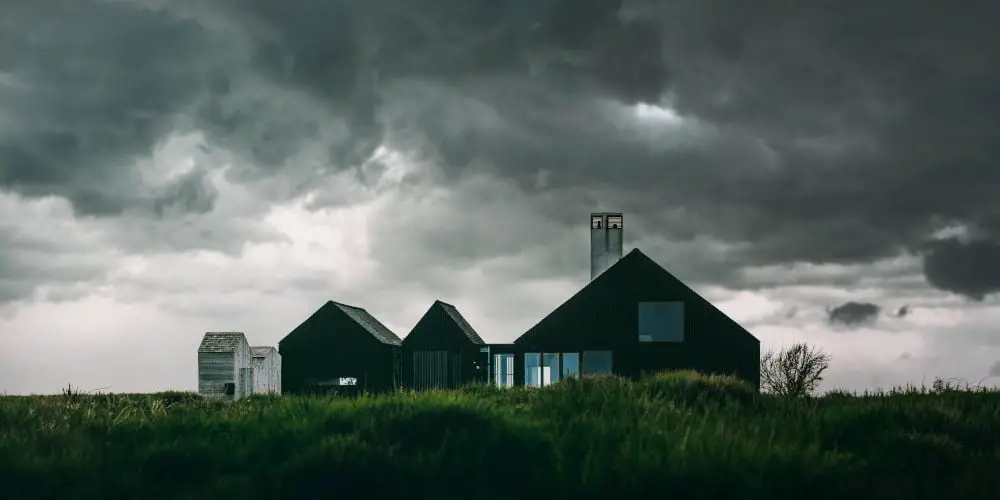 Flood protection: Resistance and Resilience
We have two major flood protection methods: Resistance and Resilience. Your home flood protection plan should include fitting your property with some of each method. By using both methods in your property, you ensure your home is better protected.
Resistance
Flood resistance aims to prevent water from getting into buildings. The most common ideas include:
Removable barriers on doors and windows
Temporary seals for doors and air bricks
One-way valves on toilets and drainage pipes to decrease the risk of sewage backing up into a building during a flood
Pump and sump systems which drain water from below floor level faster than it rises
Resilience
Whereas flood resilience ensures that if water does get in, that minimal damage is done. The most common ideas include:
Using ceramic or stone tiles instead of laminate or wood flooring
Raising electrical sockets to above 1.5m
Fitting stainless steel or solid wood kitchens instead of chipboard
Replacing wooden window frames with UPVC
What if the flood is deeper than 1 metre?
As flood water rises over 1 metre deep on your outer walls, it builds up pressure. If left without any release, this pressure could cause walls to move and collapse, resulting in serious structural damage.
If you have flood water building up and close to one metre high, then it's recommended that you let it disperse through the house. While this, of course, the last advice you want, doing nothing could cause even more damage.
This is when flood resilience measures come into effect. Hence why you need to invest in both aspects of home flood protection.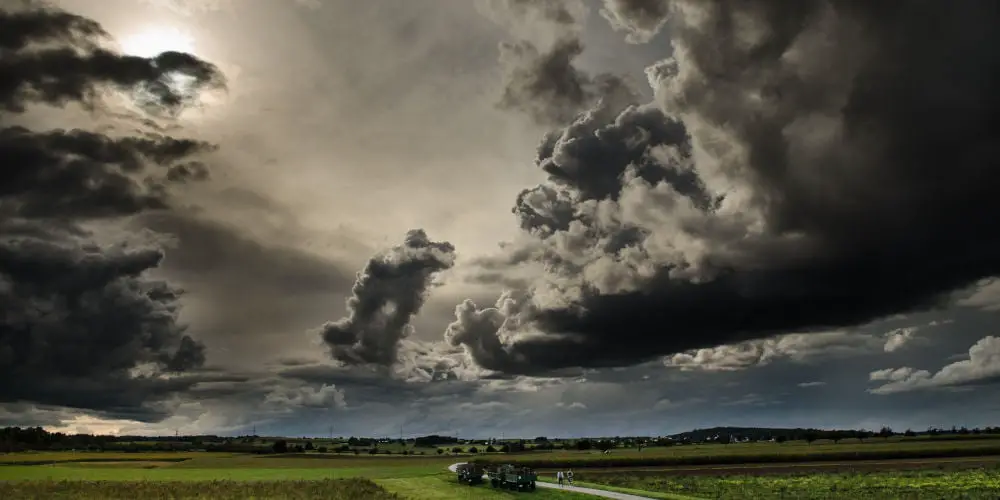 General home flood protection tips
Join Floodline
Consider signing up to the Environment Agency's Floodline warnings service as it's a good basic home flood protection idea and free.
Place fragile items up high
Having paintings, ornaments and other valuables on display is what makes a house, a home. However, when it comes to flooding, it's worth considering placing these higher up or arranging some on the first-floor landing.
Spare bricks and pallets
Safety first, don't try to lift or move items that you can't safely. Most things can be replaced or fixed, you can't.
If you can, keep some spare bricks, blocks or wooden pallets in the garage. Then when the extreme weather starts, you can move furniture off the floor.
Waterproof bags
Available from most DIY stores, special waterproof bags can be used to protect possessions from flood water. You can even purchase ones which are large enough for your car.
If you can't find any, then consider using waterproof plastic sheeting. Again available from most DY stores, you can use sheets with rope to cover chair and table legs. Doing so will help resist low-level flooding.
Flood Sensors
Even if you're not into home automation, you can affordably install water sensors. When these detect rising water, they will notify you via text enabling you to return home and deploy your defences.
Your home flood protection plan
Any home flood protection plan comes back to one thing: managing risk. There will always be some flooding risk. However, you can plan for most situations and try to mitigate any potential impact.
The best place to start is to research if you're at risk. If you are, then download and fill in the 2-page personal flood plan from the Environment Agency's website.
It's worth asking what support your local council offers. Some will offer cash grants to home-owners towards certain measures. All will, however, have a home flood prevention strategy in place.
Regardless of what local support is available, it's best to combine Resistance and Resilience methods to create a solid home flood protection plan, therefore, minimising the impact any flood might have.
Regardless how good your home flood protection scheme and plan is, nothing is worth more than human life. Secure your home before offering support to neighbours, but do help anyone with whatever you can.