Home security basics: How to think like a burglar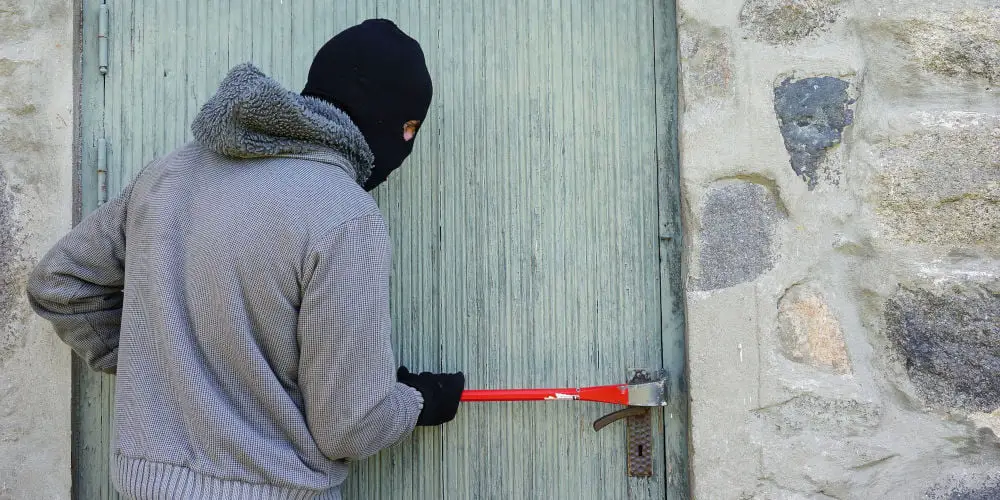 Imagine your home sits on a street with 50 houses. Now picture one of these properties. While unassuming and no different from yours, this family were unlucky last year and got burgled. It's the primary reason why you should invest in some home security basics.
The ONS reports that this number is steadily decreasing down from nearly 1 in 10 house been burgled in 1995. However, there's still a risk.
At it's most basic, the best home security solution is to think like a burglar. We've gathered tips and tricks from home security professionals, phycologists and burglars themselves to create a list of home security basics you can apply today.
Burglar myths
Before looking at practical home security basics, it's worth discussing who the criminal is.
According to the ONS stats, you are equally likely to know the culprit as not. You read that right, 50% of all break-ins occur by someone the victim already knows.
Around 20% of victims see their burglar. An even larger number foils the planned action by being visible and usually answering the door as the burglar checks if the property is empty. If you're in, they are very good at pretending to be a cold caller.
Men commit 88% of all break-ins and usually do it alone. Only 27% of burglaries use 2 or more people. What may surprise you, is most of these males are between 16 and 24 in age. It's not uncommon for someone of school age to break into a property as they are behind 16% of all break-ins.
Generally, they dress in cheap clothes and trainers, which they dispose of after the robbery. Also with socks or gloves covering the hands, there's no fingerprint to identify them later.
One final shocking stat is that 1 in 4 of all victims, experience another break in within the next year. If these facts don't convince you to add some home security basics to your property, then we don't know what will.
Door and windows
A massive 70% of burglaries start with a door. The other 30% use windows. So, installing strong deadlocks in your doors and good window locks can make a huge difference.
Another way to improve your home security basics is to lock doors and windows every time you leave the house, even if you're relaxing in the garden. There's nothing more appealing to a thief than someone sleeping in plain sight with the doors open.
Remember on PVC doors, you can double lock them by lifting the handle up first before locking. This simple tip makes it harder for any to break in.
Consider replacing any glass panes in your doors with laminated glass, which is stronger. If you don't have locks on your windows, then you can buy inexpensive key-operated locks which fit most windows from your local DIY shop.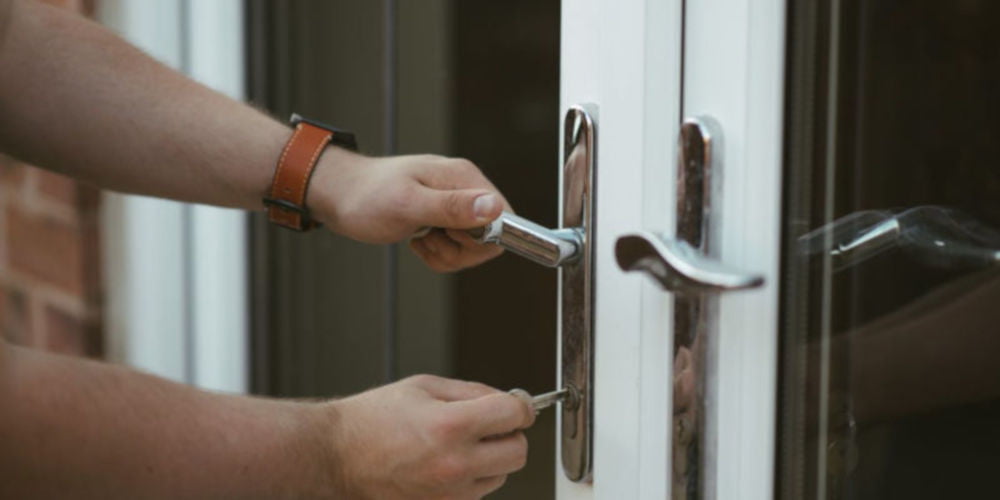 Keys
If keys are easy to spot, whether you've left them in a bowl by the front door or on a hook, then you're asking for a break-in. This is madness as there are plenty of safe place to keep spare keys that are hard to detect.
Remember thieves are crafty, you might think your keys are well away from the door. Nevertheless, they might have an old coat hanger on them, for example, which they could use to hook keys through the letterbox.
Consider hiding all of your keys include those for your car, in a kitchen drawer or in a lockable key safe.
You can always go one step further and install a Master Lock Key Safe. This unassuming box attaches to an external wall and uses a four-digit pin.
The lived-in look
Looking like you are always in is our best home security basics tip. You can do this by using bedside lamps lights on timers, leaving alarms on and programming the radio to turn on at a regular time.
Of course, if you have a home automation system then you can take this one step further and programme blinds, TV and lights.
Another way you make a property look lived in is to use the Royal Mail Keepsafe service. Simply choose how long you need Royal Mail to keep your post for (options range from 10 to 100 days) and pay the fee. While this service costs a small amount, it's worth it as mail piling up is a sign criminal look for. You can even set up this up online.
Remember, even the smallest detail can make a big difference when it comes to deterring potential burglars.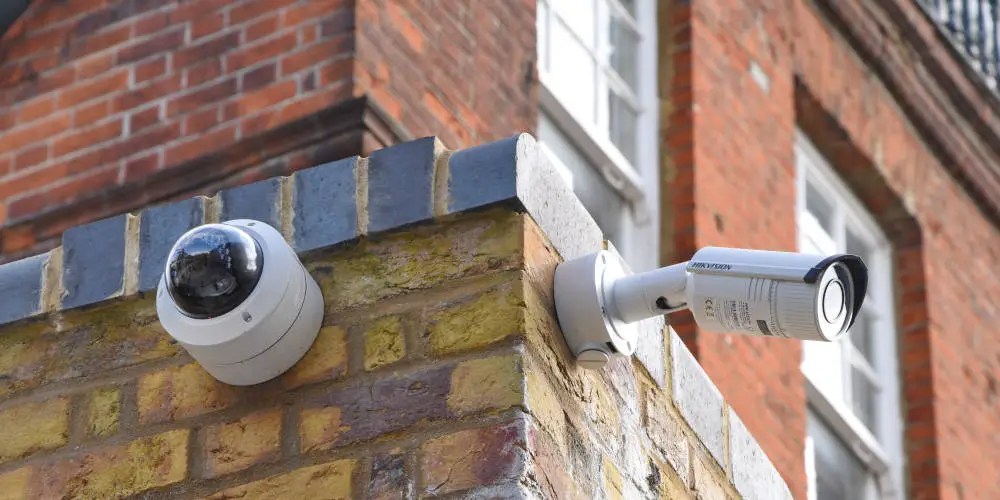 Visual burglar alarm
While a burglar alarm alone will not prevent entry to your home, installing one as part of your home security basics will secure your home and may lower your insurance premium.
There are many affordable options on the market, most of which are DIY friendly including the Yale smart home alarm starter kit.
Secure your gardens
There are lots of home security basics when it comes to the outside of your property. Firstly, well-maintained fences act as a good deterrent. So it's worth repairing and repainting them at least once a year.
If you have side gates, then invest in locks as this will prevent access to the rear of the property. If you have overgrown hedges then you can improve natural surveillance by trimming them back.
Installing good outside lighting will always be worth the investment. If you have bikes, ladders and gardening tools, store them in a locked shed or garage. Leaving ladders outside is asking for trouble. It's likely that the criminals will use them to aid their crime.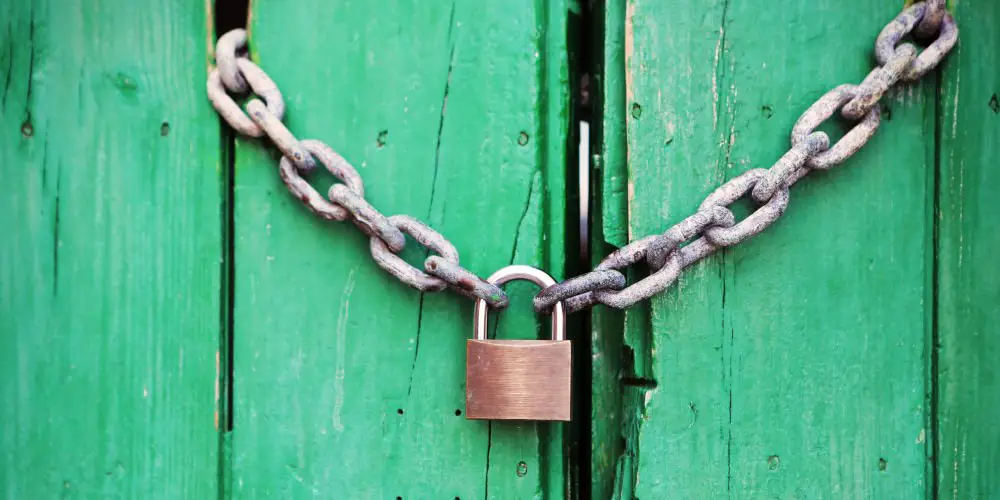 Valuables
It's nice to have some valuables displayed or in the case of jewellery, readily available. Sadly, these are easy to steal and might be irreplaceable.
It's worth placing heirlooms and high-value items in a bank vault or installing a safe. It's also worth considering if your valuables are easy to spot from the ground floor windows. If they can, could these objects be moved to a less obvious location?
Be aware of Social Media
As most burglars are between 16 and 24, they're good at using the internet. Writing on social media that you're away for a night or two or on holiday, is a terrible idea as anyone can easily uncover this information. The same is true if you brag about your new 4K 65 inch TV.
One way which you can prevent burglars from finding out key information about you is to keep your privacy setting up to date and set to maximum.
If you have Instagram, you can remove all the personal stuff about you and your location. You can also turn your account private, meaning people have to request access to view your posts.
Twitter works in a similar way. It's easy to turn your account private. This means people can't see your tweets unless you grant them access.
Facebook has some unique security features. These including only being visible to and able to add friends of friends. In addition, it's easy to select who can see each of your posts. It's worth tweaking the settings so that posts are only visible by close friends and family. Also, turn off the ability for people to follow your public posts.
Even with security setting on their maximum, it's worth not oversharing especially at Christmas, as this could lead to clues that criminals could use to their advantage.
Ask for ID
As burglars are opportunists, they'll do whatever they can. If this means impersonating someone from a utility company or a delivery person, they will do it.
Often they're on the lookout for potential properties to rob. And while you might foil their initial plan by being in, if they can view some valuables from looking side then it's likely they'll return. The second time will be less pleasant.
If in doubt, ask for ID. Use your phone/tablet to find a phone number and confirm their identity before letting them in. Do not use their phone or any phone number they give you. There's nothing to stop them from calling a friend, who will confirm whatever they're asked.
Cheat the criminal
The reason elderly people are often the target is they think they're smarter at hiding valuables than the burglar. Sadly, they're not, hence why the average criminal walks away with loads of jewellery, cash and medication. Under your mattress isn't as safe as you think.
Find unique places to hide valuable including using fixed saves or hidden compartments. If it's difficult to get to your attic, for example, then that could be a good place to store important documents.
Could you hide jewellery or heirlooms in empty cereal boxes in your kitchen? Probably!
With some thought and at right home security basics, you really can cheat the criminal! Consider buying a Yale safe that bolts to the floor.
Low tech home security basics
Part of pulling off the perfect burglary is timing. If a criminal can, they'll watch you for a few days before attempting to break in. During the time they'll watch your daily routine, try and spot where your valuables are and calculate the perfect time to take action. So continually change your morning routine including the time you leave.
While low tech, having good relationships with your neighbours is always a good crime prevention strategy and easily one of the best home security basics. Starting a neighbour watch scheme is also a great way to reduce crime.
It's also worth having a robust home insurance policy, which is tailored to your property and situation.
Dogs
One of the bet home security basics comes from a convict and it's a really simple tip. Leave some dog toys in your garden.
Dogs are a great burglar deterrent. While you might not want to own one, some easily spotted dog toys give the impression that you have a canine lurking somewhere.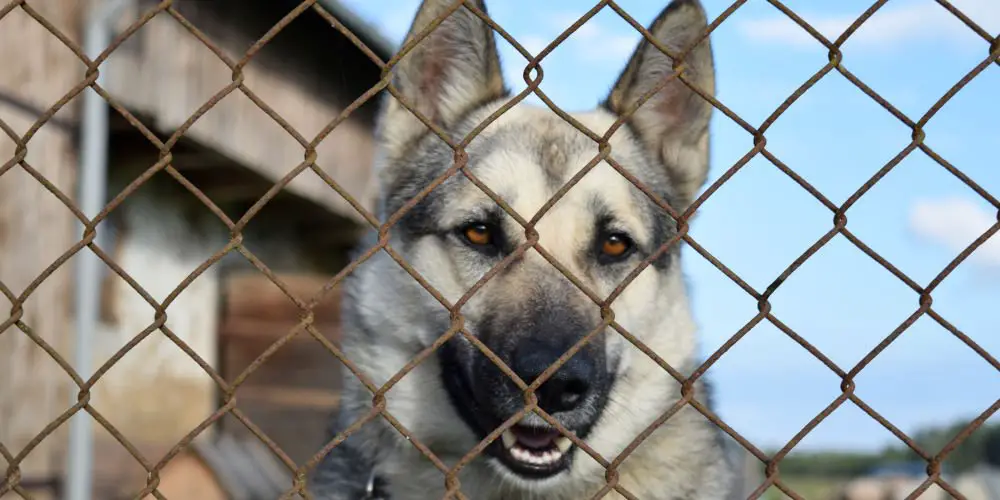 Off on holiday?
If you're off somewhere nice then here are a few home security basics to try.
If you don't fancy using the Royal Mail Keepsafe service, then have a neighbour or loved one pop in every few days to sort post. It's worth asking them to park in your driveway if possible. An empty driveway is often a telltale sign that a property is vacant.
Buy some cheap plug-in timers and use them for lights and Radio/TV. It will make it look like you're at home.
Avoid talking about plans on social media as this could invalidate your home insurance and means you'll have to fork out if you get burgled.
Using these home security basics
You should be up to date on home security basics and have a few ideas. Again the best cure is prevention. And the best way to prevent a burglar is to be prepared and think like one.