What is Home Staging and is it an Effective Way to Sell Properties Fast?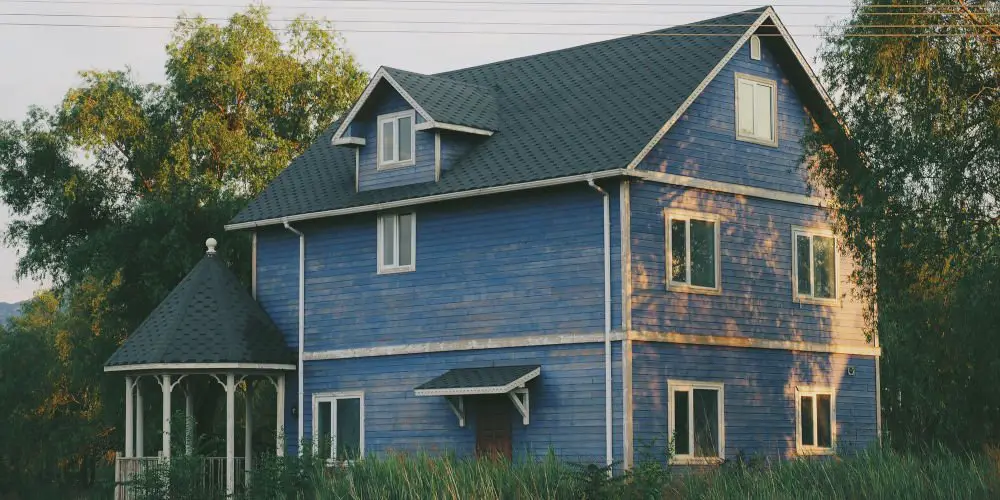 While very popular in the US, home staging is a not so secret weapon amongst real estate agents and vendors who want to sell properties quickly and for over asking price.
So what is home staging? Simply put staging a property is the process of making it attractive to the widest possible amount of buyers.
Thankfully, you don't need to be an interior designer to effectively stage your home and the process usually requires more effort than money. However, if your not very creative, then many interior designers offer a home staging service.
The [boring] data behind home staging
While it shouldn't surprise you to know that Rightmove, Zoopla, et al measure the time you spend scrolling through the search results. It might shock you to know we spend, on average around 27 seconds per results page. As there are typically 10 properties per page, this means we spend less than 3 seconds looking at each property.
Imagine that your potential buyer will begin a life-changing decision, with a 3-second glimpse!
So you need your 2 to 4 photos as well as the teaser description to grab the attention of your potential buyer while communicating all the benefits of buying your property. And all in under 3 seconds. It's a tough challenge.
So how do we make each second count?
If you're anything like us, you probably spent way too much time researching, or should that be lusting over properties! And while it's hard to say exactly what makes one property stand out over another, there are a few common tips and tricks.
Our first tip is to photo your property on a sunny day. Work with the agent to best pick a day where there will be good natural light as this should translate into good photos.
Ensure that you take a few photos of the main frontage, this way you can choose the best angle in the brightest light. Remember buyers will keep scrolling if your property looks dull on the results page. So, invest some time into getting a fantastic picture.
Starting with curb appeal
Shakespeare famously said, "apparel oft proclaims the man". The same can be said about curb appeal!
Curb appeal is like a good outfit. It accentuates the positives while masking the not so desirable.
For example, if your front garden sits on a busy road, then aim to make the space visually appealing. You can use box hedges, rows of small plants or a piece of art, such as a large sundial. There's little point putting a bench in this space as it'll lack context and could make the viewer focus on the road noise.
However, if you have a paved driveway instead of a front garden, then add some small potted plants under each window to create a more harmonious feel. Also, check the surface for cracks or missing tiles/bricks and get that sorted.
Once through the front door
Now that the introduction to your property is looking more inviting, we can turn our attention to the entrance.
As home staging is about making the space attractive, the first thing we can do in the hallway is to remove clutter. While you might have a number of different coats on display, it's best to sort and store most of these. Of course, leave the most appropriate coat for the season and either store the rest in a hall cupboard or in your wardrobe.
The same rule can be applied to umbrellas, walking sticks and the like. A few placed in a basket can look good and almost like a curated collection.
If you have a thin hallway then consider mounting four or five small picture frames in a light colour in a row along one wall. Display personal photos or interesting artworks.
Staging the living spaces
Since most believe home staging is mainly about decluttering, start by cleaning the living spaces by removing as much as possible. Then when a room looks bare, then start to add a few pieces back in. Think about how each piece works in the context of the space.
When you have a nice curated collection on display, consider adding a few accessories. For example, in the living room, layering a few cushions on a chair will add depth and make the room feel like a pro has been in.
If you already have a fair amount of cushions, then adding a cashmere throw over one sofa will add further interest.
Just a few simple changes to a dining room can make the space inviting. Start by moving the table into the centre. While it may be more practical to push it out the way, this can make the room look smaller.
You don't need to lay the table. However, some fresh flowers and maybe a table runner will make the room spark the viewer's imagination.
A popular myth is that you need to redeisgn your kitchen in order to achieve the maximum price. However, there are a few home staging tricks we can use instead.
Our cheapest idea is to clear the countertops of everything, then add a few essentials back, evenly spaced over the kitchen. While it's tempting to purchase new cabinet doors, repainting is just as effective. If you want to update the handles as well then this is usually money well spent.
Moving to the bedroom
With bedrooms and bathrooms, then consider simplifying and using a website like eBay to sell unwanted items. Then when you have cleared the room, then it's worth adding a fresh lick of paint. Consider adding fresh flowers to the master bedroom as well as a few, select photos to the hallway.
Again with each space, think about how you can improve the natural light and remove as much as possible. Use wardrobes to hide clutter.
Moving on to the bathroom, much like with the kitchen. You don't need to spend a lot of money. A good clean, repaint and touch up, is more than enough. Again, it's perfectly fine to have a few toothbrushes and bottles on display, however, you don't need to have the whole counter filled.
Beautify the garden
Much like the front, spend your time making the transition between house and garden feel natural. Usually, all this requires is trimming plants around the house and replacing a few potted plants.
It's worth spending some of your time on your garden as viewers are likely to walk into the garden and turn back to look at the rear of the property.
Of course, don't forget the basics such as mowing the lawn and tidying garden tools and unused furniture into the shed, which should be cleaned as well! You don't have to be a great gardener to have an inviting garden, you just need to spend some time working on key tasks. If you want more advice on outdoor staging then here's our top tips.
Tips From An Estate Agent
One of the best estate agents' in the world is Barbara Corcoran. While most in the UK won't have heard of her, she's an investor on US version of Dragon's Den – called shark tank.
She has also helped to sell billions of dollars of properties in her career. In the short video below, she guides you through a property and explains how to properly stage the home.
Interior Designer's Ideas
While much longer than the first video, it's worth watching as she goes into more detail. As well as showing before and after shots. It has a lot of valuable ideas and most of her property staging tips cost little or no money.
Staged vs Bare
Estate Agent, Marc Lyman walks us through nearly identical two properties. One is bare and is quite hard to imagine how you might live there. The other is staged and feels much more like a home. It's likely that the staged property will sell faster and for more money.
How To Stage Your Home Like a Pro
In this short run video through, we are reminded of the all the home staging basics. While these might seem obvious, it's always good to recap!
What is home staging?
When it comes to home staging, it's all about the detail. Remember that by placing your property on the market, you no longer live there.
Your task now is to reimagine your property to make it attractive to the most buyers. Start by listing all the jobs you need to do and then get cracking.
Whether you end up tweaking your interior or completely re-do the garden, all of our ideas will help towards getting maximum value for your property.
The more money you make when selling, the more you have to spend on your next home!