How much to offer for a house as a first-time buyer?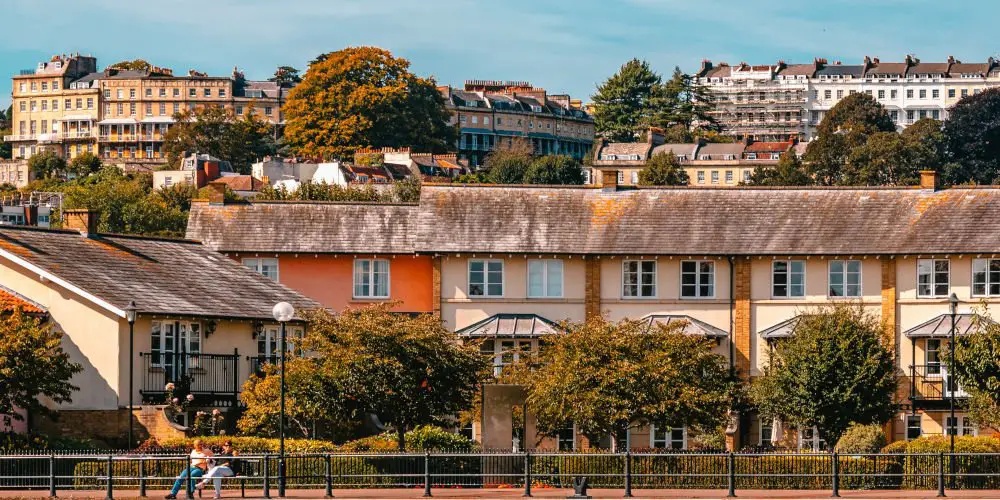 After spending what feels like an eternity, you've found a home you like the look off and your eager to make an offer. As a first time buyer, making an offer on a property is nerve-racking and exciting. Thankfully, we can help you decide how much to offer for a house.
We'll help you to navigate each step and ensure your offer is taken seriously. You'll also learn how to control your emotions and when it might be right to walk away and start again. This is often the hardest first time buyer advice to act upon.
Here's how to decide how much to offer for a house as a first-time buyer that should be attractive enough for the vendor to accept.
The current market
Gone are the days when the estate agent would round up potential buyers and get them loose, all at once to view the home on a Saturday afternoon. Thankfully, very few agents still hold open houses.
The good news is it's a buyer's market. Only a fraction of properties that hit the open market go on to sell. This means you can debate terms and have the agent chasing you! This is welcome news when trying to decide how much to offer for a house.
Price gap
Spend 5 minutes comparing the agent's price with the recorded sold price at Land Registry, and you'll see that the majority of buyers don't pay anywhere near to the asking price. So, study your area in detail before you consider how much to offer for a house.
It's worth remembering that the asking price is what the agent or buyer believes someone should pay for their property. Agents are optimistic, glass-half-full types that like to overestimate to win the instruction and end up with the largest possible commission.
It's safe to assume that the asking price has little to do with the property's real value, fantastic news to you, dear, first time buyer, especially as you try to figure out just how much to offer for a house!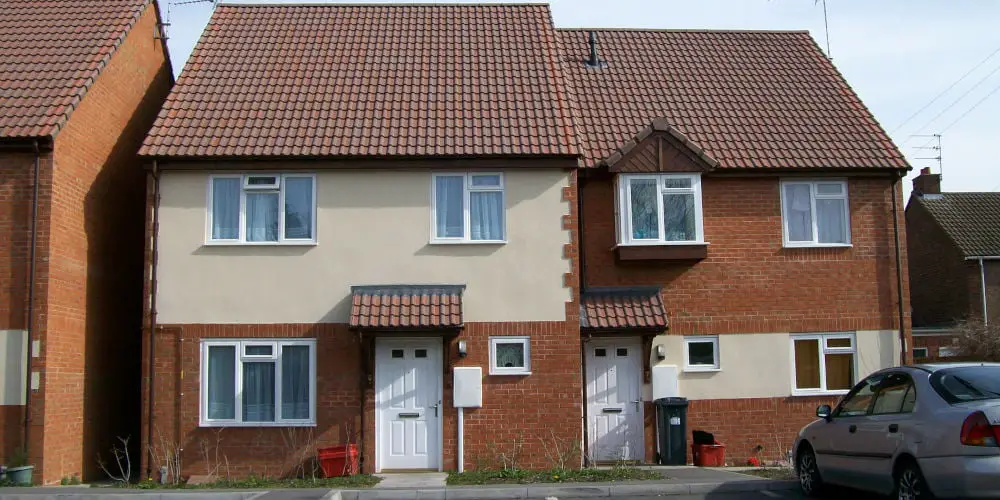 Back up your offer with evidence
There's plenty of information and data available within a few clicks, which can help you build a strong case. As already mentioned, The Land Registry website is a treasure trove of data which can help you find the sold price for properties comparable to what you're aiming to buy.
Armed with this data, you can justify your offer. For example, you could say either "I'm offering more than the people this time last year," or "I'm offering less because the market's fallen by 10 per cent since last year."
You could also justify your offer by saying "because this house requires work, my offer is 20% less than asking price to cover the cost of the improvements".
Prepare to haggle
Sadly, haggling isn't in our nature and we often feel quite rude asking for discounts! If you're not comfortable haggling, try asking for a discount the next time you buy a coffee, sandwich or takeaway. After a few attempts, you'll start to enjoy haggling!
As your opponent (the estate agent) negotiates daily, you need all the help you can get. According to the latest data from NAEA Propertymark in May 2020, over 70% of properties sold for less than the original asking price.
So, if you're planning to offer the asking price or more then you're almost certainly paying more than you should. Our advice when you're consider how much to offer for a house is to always be ready and willing to negotiate especially when the market is in your favour!
Talk to other agents
The majority of homeowners will ask 2 or 3 agents to pitch before choosing one to sell their property. So it's worth talking with other local agents who might have pitched but weren't successful. Maybe their valuation was lower and they can explain why. Gathering intelligence is always worth it!
Stress what a great position you're in
As a first time buyer, you're an estate agent's dream client. You're able to move quickly as you're not waiting on a sale to progress. If you stick to your budget, you can typically pay the seller within a week. Both make you highly attractive regardless if your offer is less than the asking price.
Ask them to sweeten the deal
There's no harm in trying to negotiate extras such as carpets, curtains or light fittings. You could offer the asking price or increase your offer slightly in exchange for some furnishings. You might be surprised how much stuff you can get away negotiating!
The seller might want to get rid of these items anyway, so this extra cash will help you to seal the deal. However, don't return with a further list of requests, get all the extras you can in one negotiation.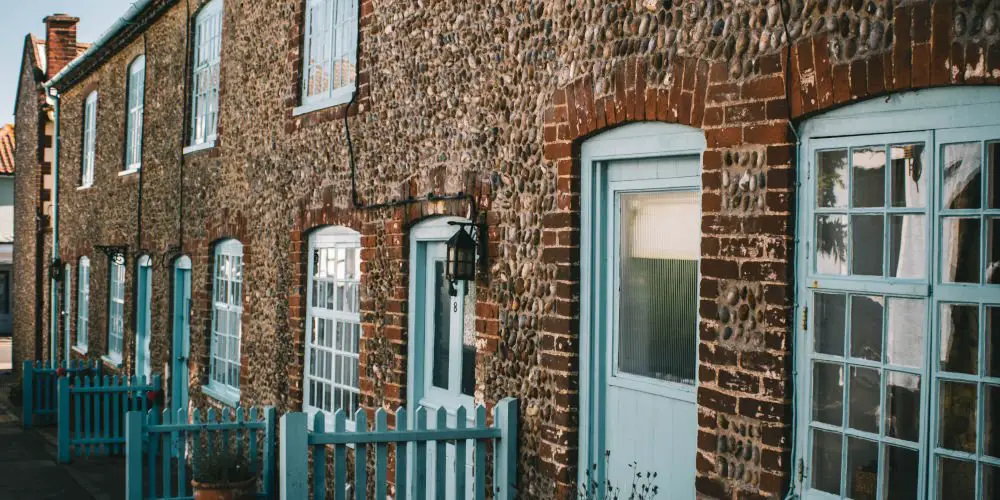 Golden rule: The estate agent doesn't work for you!
The clue is in the name. They are an agent, not a broker, and so they are acting for their seller. So don't reveal all of your cards at the start but do drop the occasional hint to keep them eager!
Remember they don't work for you and will try to squeeze you for every penny they can rather than helping you get a fair price.
But do play ball with the estate agent
Your aim should be to get the agent to become a broker and work with the parties to put together a deal that works for all. Of course, they are being paid by the seller but that doesn't mean you can't bend them to your will!
That said, help them out by playing ball and make them look good in the eyes of their client. For example, you could reveal your maximum figure, then start lower and build-up. Try telling them: "I'm prepared to offer £250,000. Shall I start at £220,00 and you can then push me up?"
Remember, the agent will only ever get paid for a successful transaction, not for the quality or quantity of their advice. Work with them to put together a deal which pays them but is still fair for you.
If you're dealing with an agent from a national brand, it's likely they'll be on a monthly/quarterly/annual targets. You might be able to get a better deal by buying just before the target period expires as the agent will want to exceed their target and walk away with a bonus.
Your offer is subject to contract and to survey
When you put your offer to the agent, make sure you confirm that it's subject to contract. This means you can walk away from it without any consequences.
Also, you want to make your offer is subject to survey as they act as an insurance policy. Depending on how you plan to finance your first home, your offer might be subject to a mortgage valuation.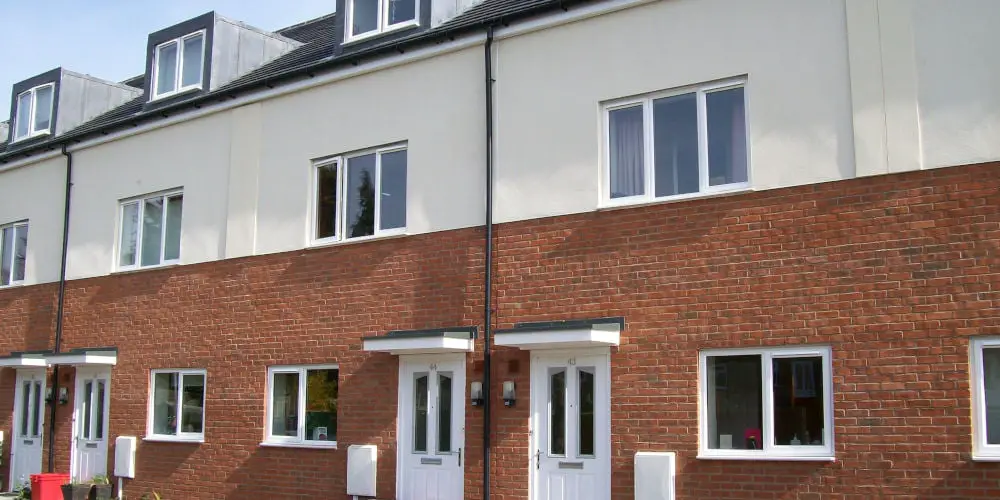 Surveys
At the very least pay for a homebuyer's survey. It will highlight any issues in the property including subsidence, dry rot and the roof. A survey is an easy way to safeguard your potential investment and may give you a chance to renegotiation a lower price if you uncover any issues.
Get it writing
Whether you're talking to your conveyancer, mortgage broker or the estate agent, always confirm everything in writing. It's boring but you can send and track emails from your smartphone. Having a paper trail means there's less opportunity for people to forget or misunderstand something.
Don't be afraid to walk away
As looking for a property can become all-consuming, it's easy to forget that there are 25 million properties in the UK. There's no reason for you to be pushed or rush into buying a property. Likewise, you shouldn't be afraid to walk away.
You're free to walk away right up until you've exchanged contracts. Sometimes it takes a deal falling through for you to find a better property or for the seller to accept your lower offer.
Take your time and be firm on what you want for your budget. Also, don't forget this is the first step on the property ladder and you might need to move a few times before you buy your dream home.
Just how much to offer for a house?
The good news is after you've learnt how much to offer for a house, the process gets easier. You'll start to identify trends, if properties are priced slightly below market and when the agent is trying to overcharge! Valuing property is skill that can be developed.