9 Ways to find land for container homes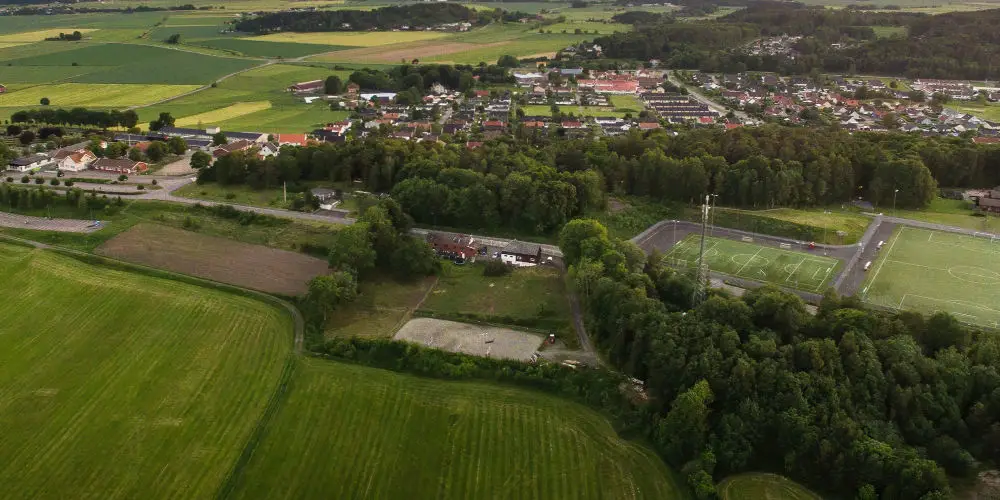 Building your dream home from shipping containers can be highly affordable, as long as you find a cheap plot. However, most struggle to find a suitable plot of land for container homes.
Thankfully there's plenty of methods available for finding your dream self build plot and most involve being a little creative and persevering.
Unlike a traditional self build where the plot typically costs between 30% and 50%, if you're building using shipping containers, the land could cost up to 75% of your budget. So you'll want to be careful to ensure you get value for money and don't need a massive mortgage.
As you might not need planning permission for a shipping container home, you probably have more opportunities to find a suitable plot of land.
Here are nine ways to find land for container homes no matter where you are in the UK.
Where to start finding suitable land for container homes
As one of the main objectives of building a shipping container home is to keep costs low, so you can live mortgage-free, we need to be creative when finding land for container homes.
Talk to anyone who's completed a self build project and they'll readily admit that finding a suitable plot was one of the hardest things to do. So before you grab a cup of coffee and spend all night on Rightmove, it's worth realising the property portals won't help you.
Why you shouldn't look on Rightmove or Zoopla
Most land that gets listed on the big property portals already has planning permission for a traditional build. A major risk of property development is gaining planning. So, many architects and developers make their money by converting land into building plots with planning.
And while you might be able to find the odd strip of land using websites like Rightmove or Zoopla, the outcome might not be worth the effort!
Large gardens
Starting with the easiest way to find land! If a friend or relative has a big garden can you convince them to sell some of it to you? And you might be able to get a fantastic price for your ideal plot.
You could also try talking with your current neighbours and seeing if they're willing to. If not, jump in your car and look for nice areas where the houses have sizeable gardens. Use handwritten notes if you find a plot you think could be ideal.
Garages/backland
Many Victorian terraced homes backed onto a sliver of land, which was intended for drainage. Most of these strips are disused wastelands as they're not wide enough for building a row of traditional homes and are fairly unattractive. That said, this backlands are ideal as land for container homes.
The same is true for garage blocks. You might be able to find a row of unloved or disused garages that could be demolished, creating the perfect plot for your shipping container home.
In either of cases, the land should be cheap as it's fairly ugly and you're offering to create an attractive home on the plot.
Local derelict building
Every town has several derelict buildings that are ripe for demolition as the plot is crying out to be reused. As these buildings are usually eyesores, you might be able to negotiate a good deal!
Remote rural and coastal areas
If you fancy living alone, surrounded by nature, then expand your search area and look at remote rural and coastal areas. You might find there's plenty of land available for your container home!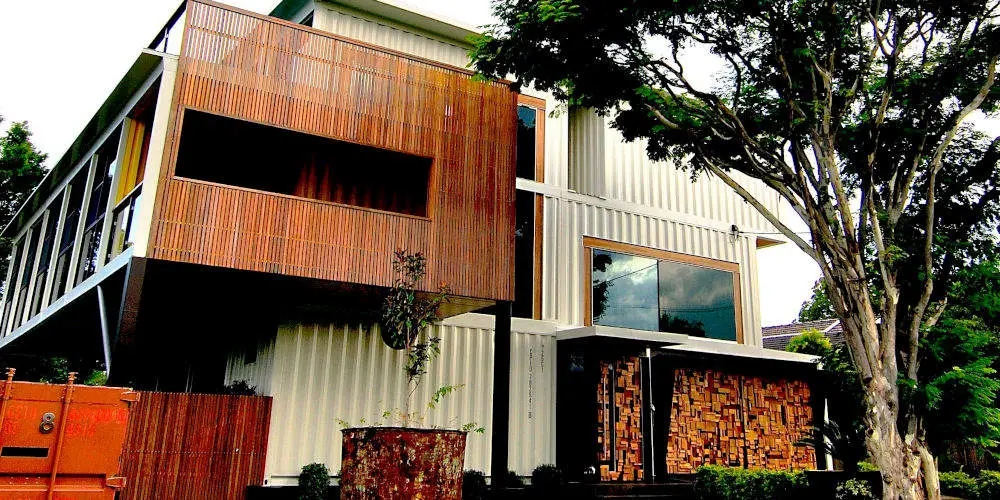 Serviced plot
Some developers offer ready-made, serviced plots. Typically these plots come with outline planning permission and services already attached. Serviced plots can allow you to build a more contemporary idea with more freedom as the entire development is a mixture of styles.
That said, as a ready-to-build plot, they are more expensive to buy.
Farmland
As you only need a small plot, you might be able to negotiate with a farmer to buy a track of disused agricultural land you can use to build your shipping container home. Farmers are tough negotiators, so expect to play hard ball and work on building a relationship.
Forgotten orchard
Similar to splitting a garden to create a suitable plot, you might be able to find a forgotten orchard that's ideal. Either go for a drive or look at Google Maps.
Disused brownfield
There's plenty of brownfield land that you could subdivide and create a few self build plots. By redeveloping brownfield sites, you can save the green belt! You could ask your local planning authority, utility companies and even the Church of England! Again, creativity is key!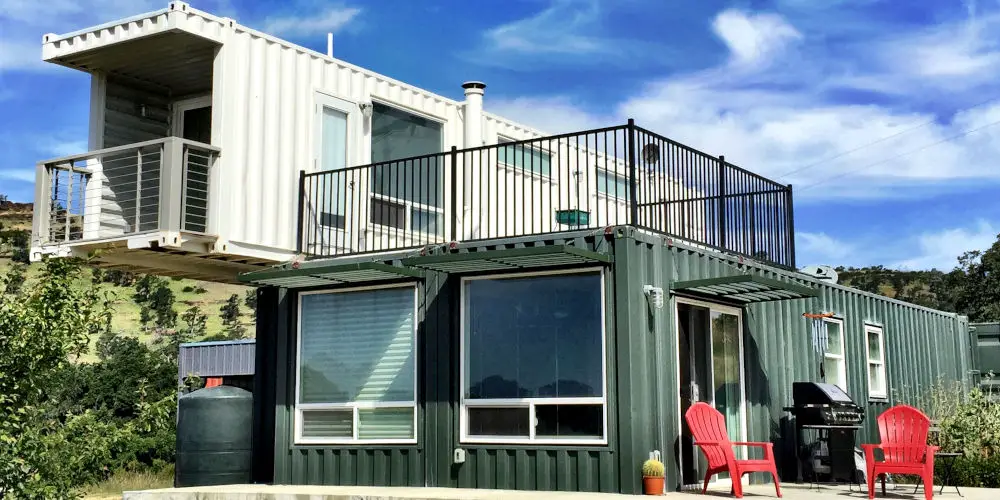 Be flexible when looking for a plot for your container home
It's vital that you keep your options open and be willing to compromise as this will make the process of buying land and gaining planning easier.
When looking for land consider:
Explore multiple potential sites
If you cannot buy the land outright, consider a lease option
What your local planning authority is approving
How the building will work with the surroundings and impact the local community
Making friends with the planning department
Where should you start looking?
Sadly, nothing beats hard work. So you'll want to:
Ask friends and relatives to spread the word.
Place a wanted ad in the local paper, post office or newsagents.
Search Google Maps and local Ordnance Survey plans for the area you've chosen
Talk to estate agents to find out what's coming up on the market.
Go for a drive or a walk and keep your eyes open.
Leave handwritten notes asking home and business owners to get in touch if they would consider selling or leasing their spare land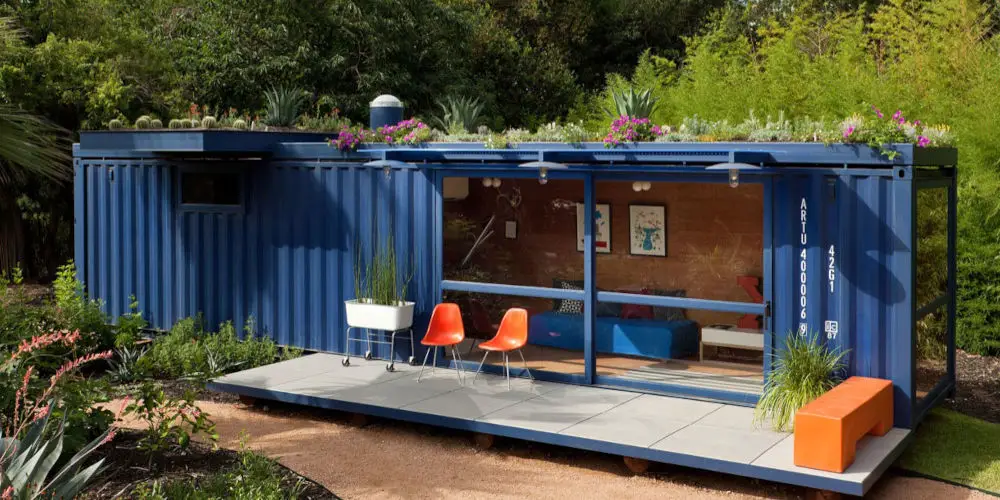 Exactly who owns the land?
After finding a suitable plot, you'll need to locate the owner. You could:
Ask neighbours.
Look up local parish or church records.
Ask around in the pub, the post office, the local shop.
Visit the Land Registry (England & Wales) or Registers of Scotland and pay a small fee to see if the land is registered and to whom.
After you've located a plot and its owner, work with a solicitor to draw up a legal document to ensure the sale goes through smoothly at the price you've agreed with the vendor.
Start today finding land for your container home
As you now have plenty of ideas of how to find land for container homes, you should start now. So talk to your friends and family, research local opportunities and put out some feelers. It will take time to find a suitable plot of land but will be well worth it when you do!