15 Affordable ways to maximise your kerb appeal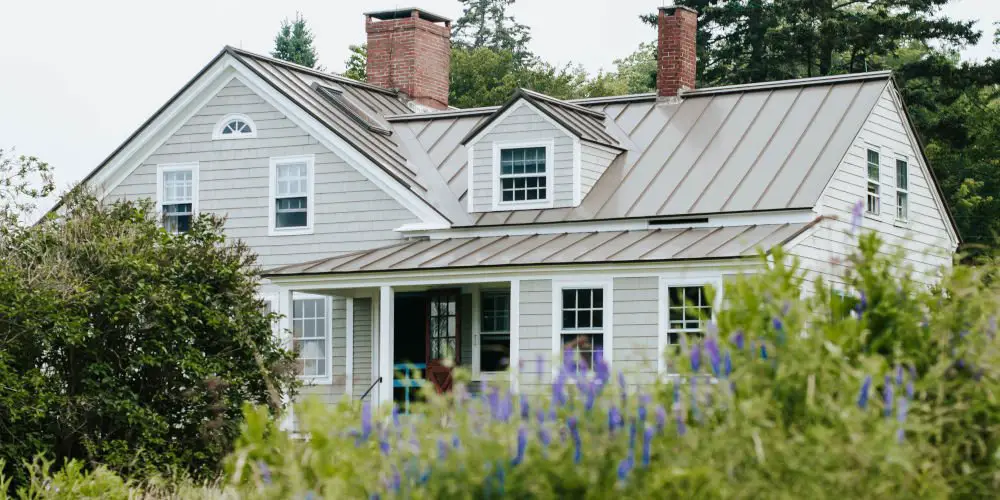 First impressions count, whether you're putting your home on the market or looking to impress friends. By improving the attractiveness of your home, you can maximise your kerb appeal.
Many potential buyers will discount a home simply because they didn't like the look of the house from the outside. Chances are you're guilty of this too!? It's ok, we've all done this!
The good news is that you can easily maximise your kerb appeal. The time and money you invest in kerb appeal will result in better listing pictures and more viewings.
You'll also find that potential buyers will form a stronger emotional connection with your home. Also, they'll be quicker to decide how much to offer for your house and submit a written offer.
Why it matters
As you scroll on Rightmove or Zoopla, that first photograph, typically a shot of the front exterior, either results in a yes or a no. An effective first photo will encourage potential buyers to click through to the listing to discover more information about your property.
A bland photo will result in fewer clicks, reducing your chance of booking viewings and leading to fewer offers. It's so critical to get this right if you want to sell your house.
Kerb appeal also matters when a potential buyer turns up for a viewing or even drives by your home for a look before or after viewing it. So to maximise your kerb appeal, you'll need to stay on top of it during the time your home is on the market.
How can you maximise your kerb appeal?
Don't make the mistake of believing that to maximise your kerb appeal only means taking care of the front garden. Of course, this is part of it, but you want to want to focus on how the property looks, what's visible through the windows and create a welcoming entrance.
So you'll want to neaten up the hedges and lawn, paint the fence and hide those ugly wheelie bins.
A pro tip for getting an amazing lead photo is to wait for a clear and sunny day, where the front of your property glow. Your photo will look brighter, and your home will shine!
#1 Front door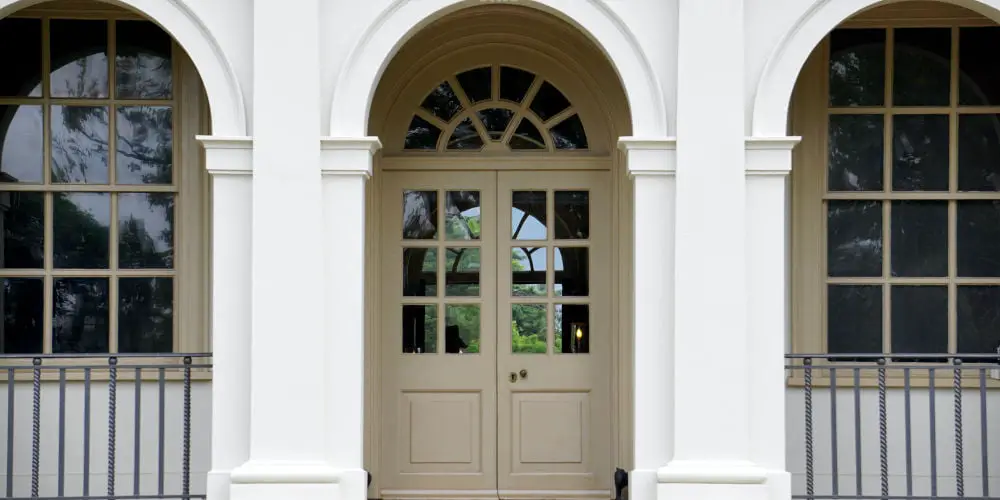 One of the easiest ways to maximise your kerb appeal is to focus on your front door. If it's hiding behind a dated porch, then either spruce it up or remove the porch. You don't need to go to the expensive of replacing your front door.
Next, if required, complete any repairs and give it a fresh lick of paint. Instead of using black or white, use a splash of colour and don't be afraid to be bold! You could experiment with greens, light blues or even hot pinks! But let the house guide your pick.
#2 Mend broken gates and fences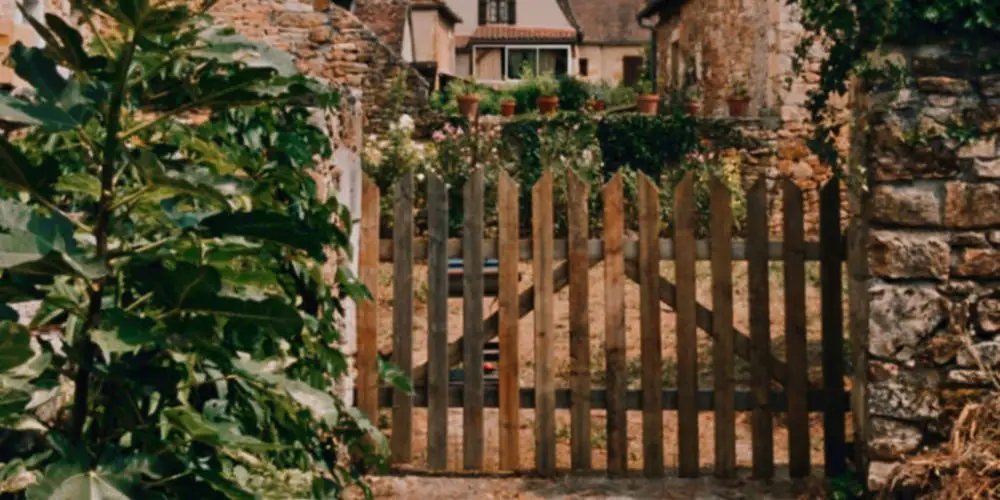 If your gate squeaks and the fence has seen better days, then you'll turn potential buyers off. You could tackle these tasks over a weekend and immediately boost your property's kerb appeal.
#3 Spruce up your boundaries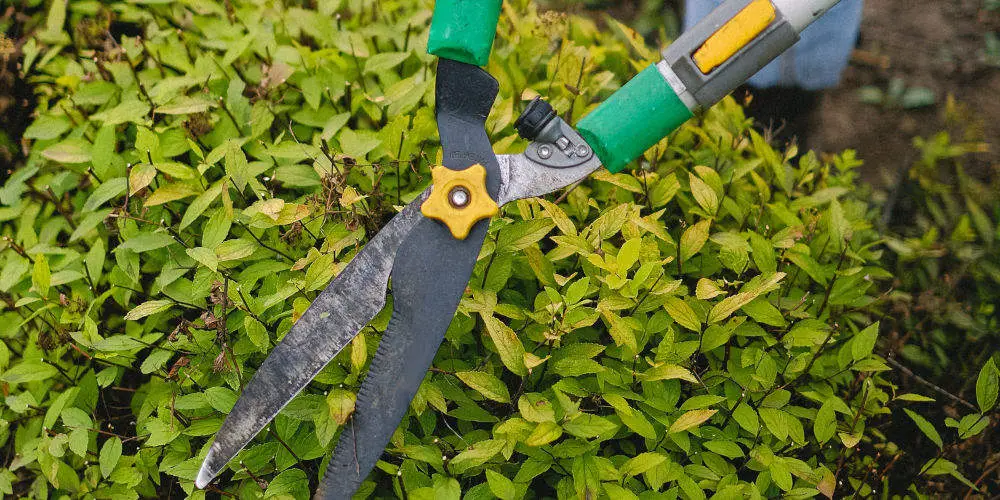 Buyers want to see exactly what they're buying. So having strong garden borders is a way to mark out what's included. Invest some time in tidying up your borders, painting your fences and trim hedges. You'll also want to prune any planting next to doors and pathways.
#4 Clean your windows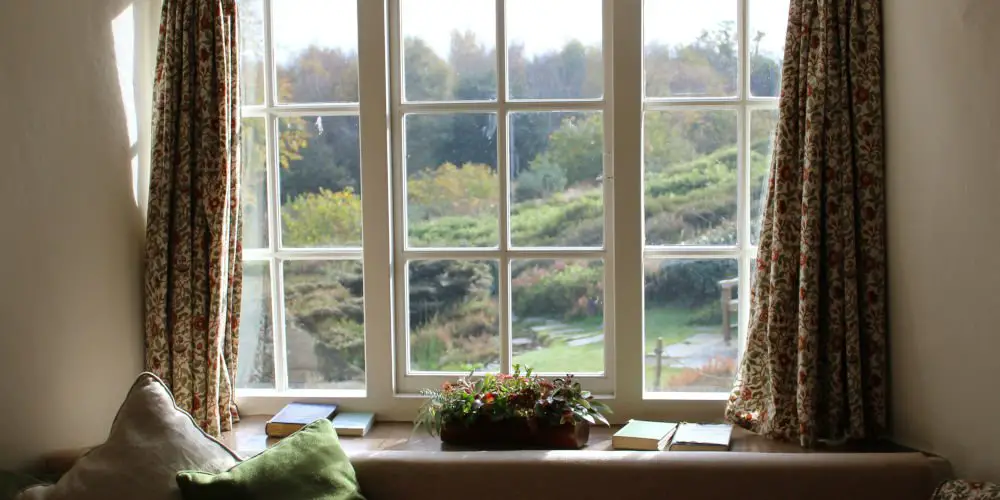 It's often the simple things that help you maximise your kerb appeal and 71% of homeowners claim that well-preserved widows are important for improving kerb appeal.
Not only do clean windows look attractive but also allow more light into your home, creating an overall brighter space. Don't worry if you're height impaired as many DIY stores now offer some great tools for those hard to reach spots! So get scrubbing!
#5 Hide the bins!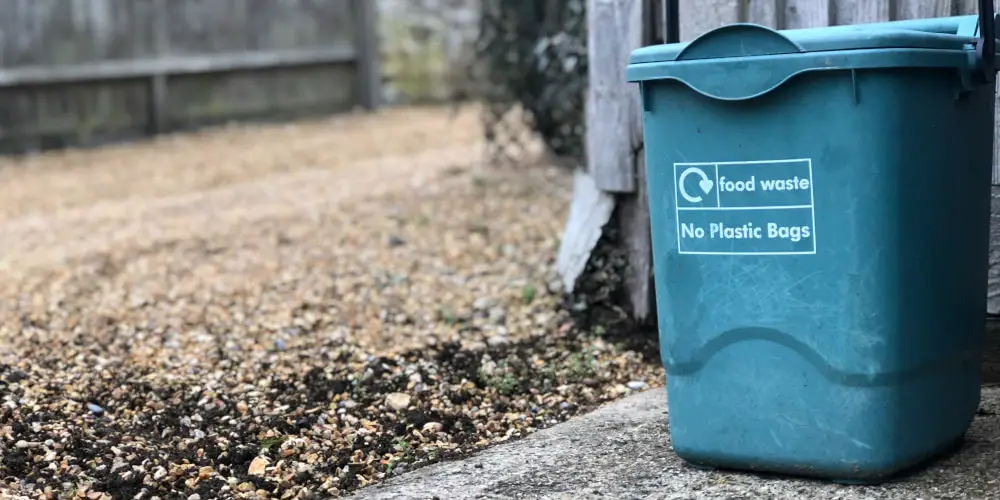 Invest in a bin store as they keep your ugly bins out of the way and ensure the front of your home is neat and tidy. If you're not sure what you need, start with our guide to the best outside bin stores.
#6 Perfect garden paths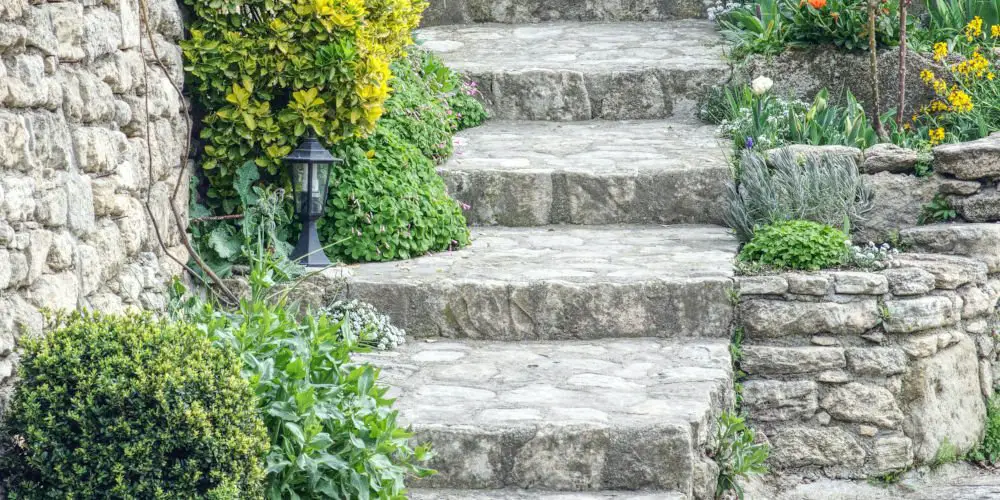 Just as the front door can provide a warm welcome, the path to your front door is equally important. If it looks worn and cracked, then that's what people will focus on and not how welcoming the front door is.
It's worth investing in some remedial work and improving the all-important journey to your front door. You might consider replacing concrete with something more attractive and natural. At the bare minimum, have the paths pressure washed, so they look fresh.
#7 Garden lighting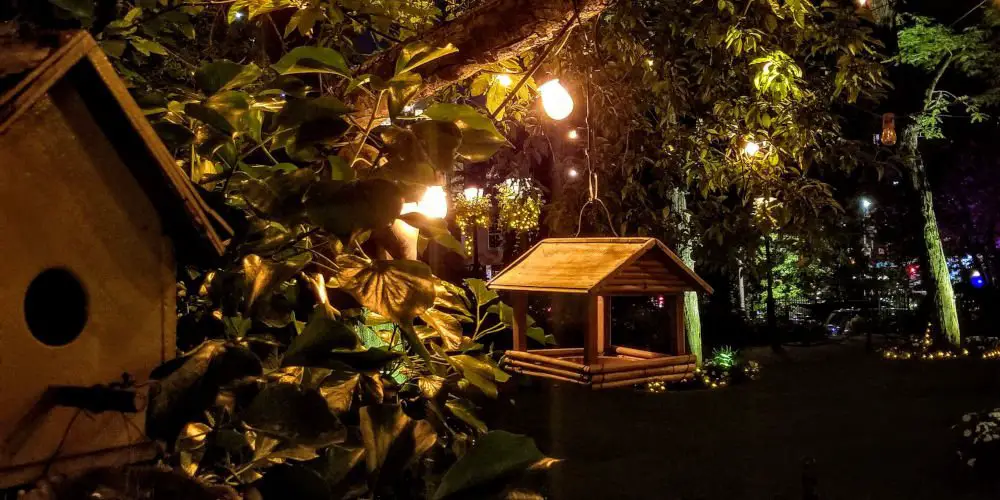 At night, nothing is as inviting as a well-lit front garden. You could simply install a porch light or use over-sized lanterns with fairy lights either side of the door. Both will enable you to maximise your kerb appeal.
Depending on your home's style, you could use traditional metal torches or sleek, contemporary spotlights. You might find that classic lamp designs look more elegant in the day. However, modern external light can wash your outside walls by splashing them with a sheet-like glow.
#8 Clean gutters and check roofing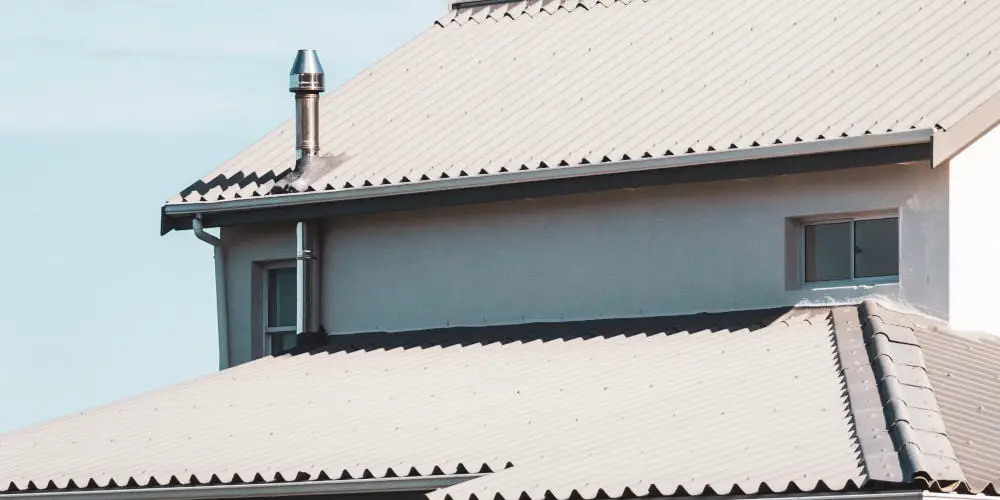 Buyers are likely to spot a damaged roof or broken guttering, even if they don't stand out. So it's worth addressing these issues to maximise your kerb appeal. If you don't, these issues will be picked up by the survey and could end your hope of selling.
Any experienced builder should be able to examine your roof, then be able to provide a quote to fix any issues. It's worth paying a professional as these can often be tricky to replace due to the location and the danger of dealing with this yourself is evident.
It's quite easy to maintain and clean gutters, but you might want a builder or roofer to fix any broken pieces.
#9 Paint the exterior walls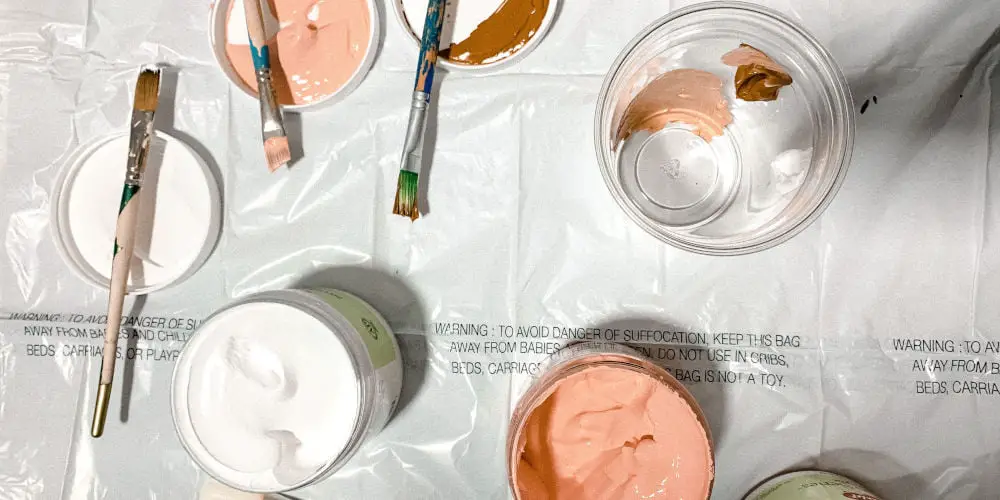 If you fancy painting your exterior walls, then use a light or neutral hue. You can contrast this with a brighter or darker shade for your doors and window frames.
For the brave, the opposite can look equally as inspiring. Experiment with a darker shade on the exterior walls and a lighter door colour. As natural light washes the walls, they will look lighter, allowing you to be much more daring with colours than you typically be inside your home.
#10 Clear and maintain the driveway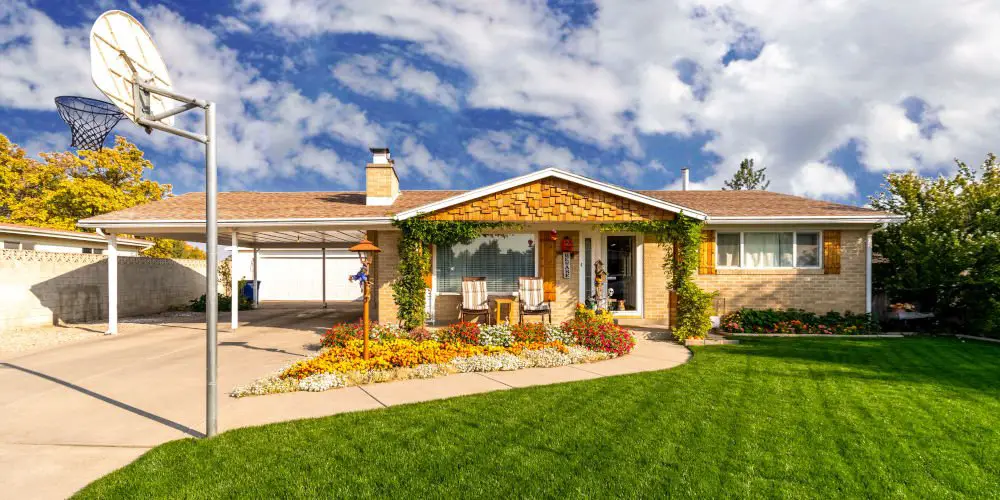 Many buyers value having a driveway and plenty of parking space. So, it's worth investing in maintain your driveway to maximise your kerb appeal. You might not see weeds, rubbish or a build-up of moss, but a potential buyer might.
It's worth removing the weeds and moss. If you have a gravel driveway, then refresh the look of the space by laying some fresh gravel. Most of all, don't discount the value of having a driveway or off-road parking.
#11 Flower power boost!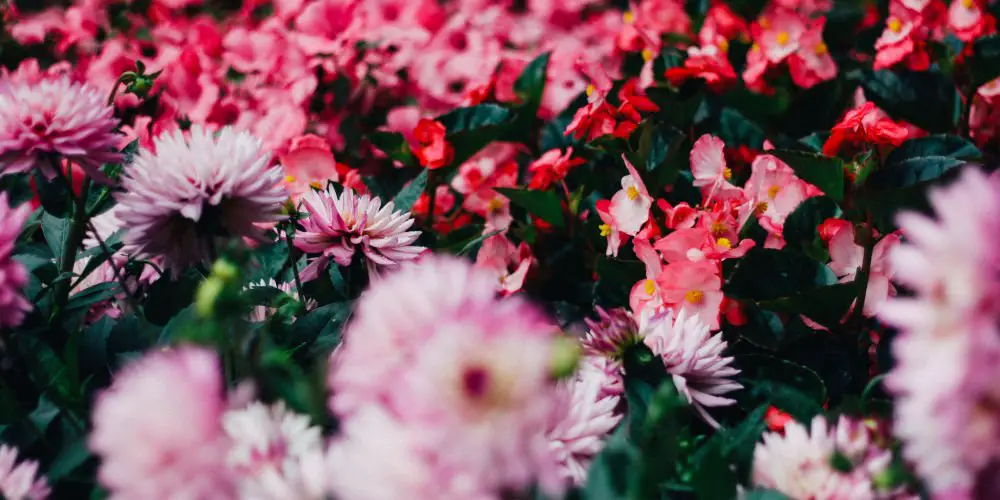 Easily improve your home's welcome by adding some flowers, shrubs, hanging baskets and window boxes. They will make it feel more homely and will smell good too!
#12 Doorstep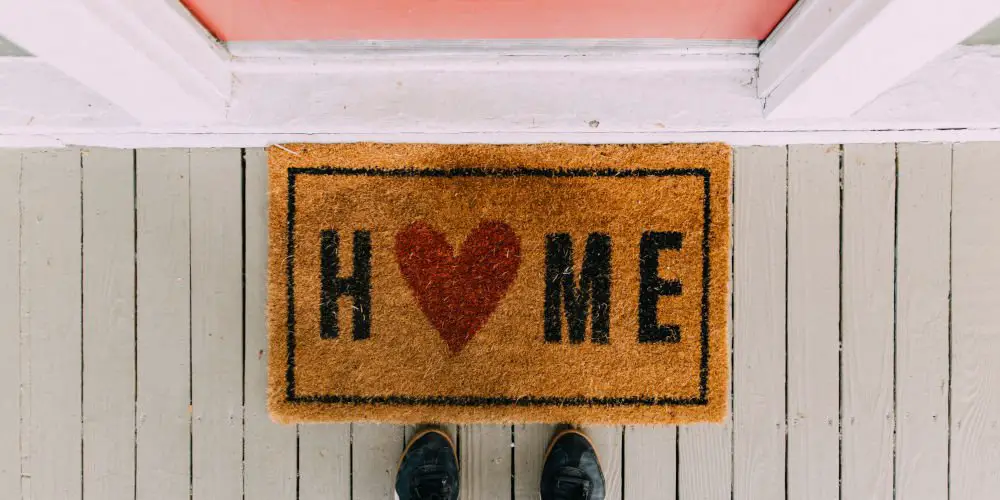 A dirty doorstep could lead to a messy home. While this might not be the case, physiologically a potential buyer will conclude this before even stepping it. So to maximise your kerb appeal, make sure that your doorstep is clean and tidy.
Adding in homely details such as flower, lights, and an inviting doormat will help potential buyers make an emotional connection with your home before even entering it. So, it's worth investing in a door map to maximise your kerb appeal.
#13 Install a bird feeder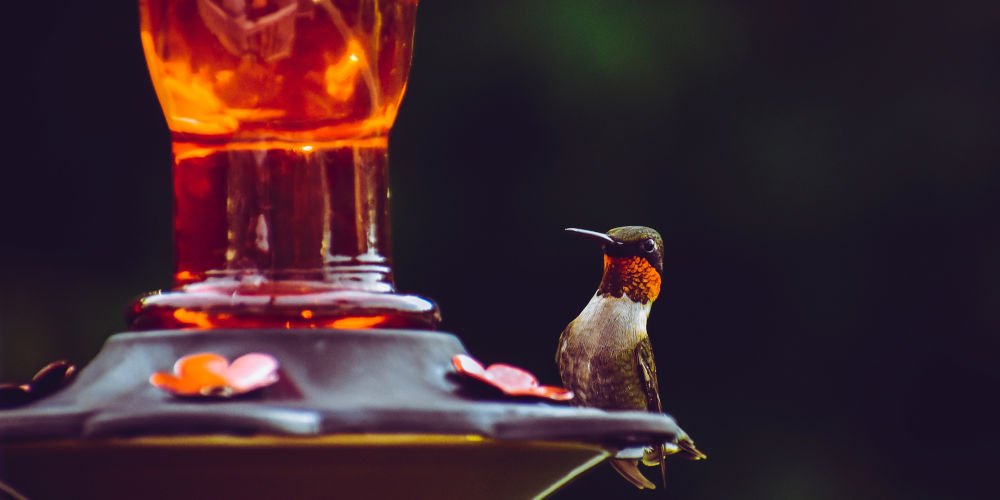 Bird feeders are usually relegated the back garden, yet there's no reason you can't add one to the front garden. Attracting wildlife to your garden will always create something interest to watch and listen to.
#14 Keep your garden clutter-free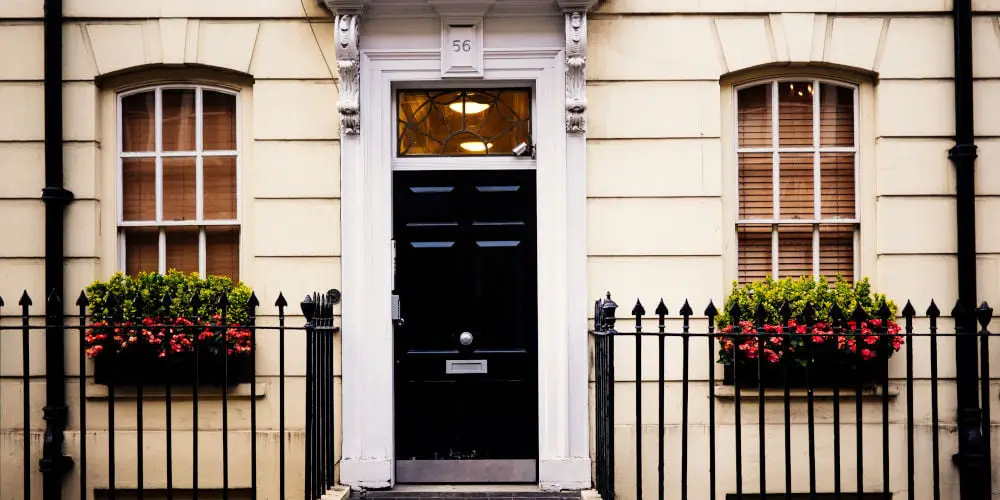 It's worth having a weekly list of tasks to maximise your kerb appeal which involves sweeping pathways, steps and the porch as well as the doormat.
#15 Trust the process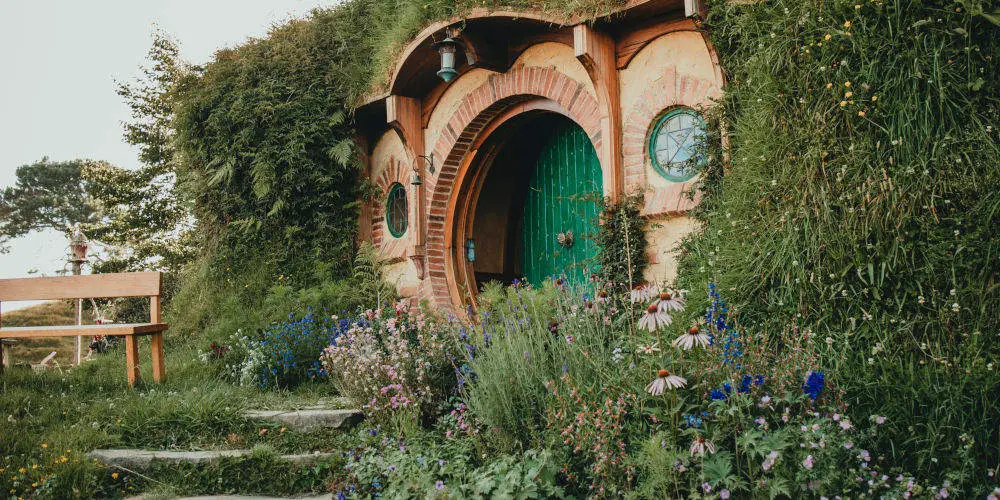 To maximise your kerb appeal, you need to keep on top of gardening tasks. The best way to achieve this goal is to do a little often. Don't wait for the weekend to come, as it'll go just as quickly. Instead, plan to complete a task or two every day.