What is a memorandum of sale?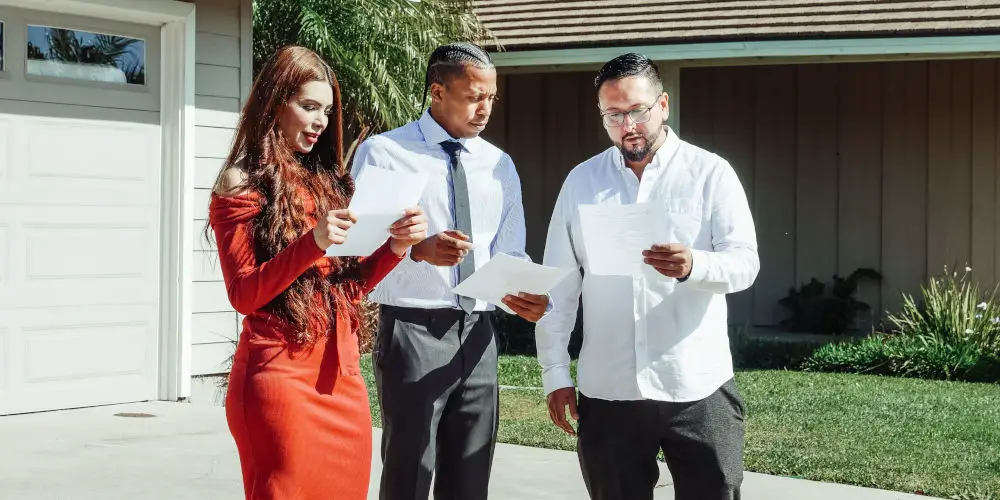 When buying or selling a property, you might have come across the term 'Memorandum of sale', often shortened to 'memo of sale'. As yet another industry term, you might not know what it means or why it's important.
If you're looking to sell your home quickly or as a potential buyer trying to submit a mortgage application, you must obtain a memorandum of sale. It's a critical document in the process of buying or selling a home.
Let's explore the topic of 'memo of sale' in detail and try to answer all of the questions you might have.
What is a Memorandum of Sale?
A memorandum of sale is a simple document that confirms all of the important detail of a property transaction after you've agreed to a sale. Typically, it's drafted by the 3rd party appointed to oversee the sale such as the estate agent, auctioneer or home buying company.
Next, the document is sent via email or post to solicitors representing the seller and buyer. It is the first step in the formal property transfer process.
Does it differ from a Notification of sale?
There is no difference between a memorandum of sale and a notification of sale. Somewhat confusingly agents are fine to use either terminology, but both documents contain exactly the same information.
It is, therefore, not legally binding but used for information purposes only.
Do they contain all the details to get the sale moving?
For most transactions, a memorandum of sale contains:
The agreed property price
A full address of the property in question
Important details of the seller and buyer (such as their phone numbers, current address and email)
Complete contacts and details of solicitors representing the seller and buyer
The land registration number of the property
Whether it is a leasehold or freehold property and how many years are still on the lease if it's a leasehold.
If it's a quick cash property sale
The amount of deposit to be paid and whether it has been confirmed or verified.
In case of an auction sale, information must be given as to the exchange date
Where applicable, the mortgage lender and if they've issued a decision in principle
All relevant details of the mortgage advisors participating in the sale
Confirmation of ownership (typically done prior to listing a property)
Whether the purchase of the property is under a company name
Expected completion and exchange dates
Any special condition in the sale like cash advance, an option agreement or delayed completion.
Any legal issues that require investigations, for example, rights of way
If the vendor is purchasing another property and if so, all the details of the purchase
Fittings and fixtures involved in the sale
Any additional relevant details
The more data, the better as it helps to speed up the process and solicitors don't need to chase for details. As an essential document, it should be created as soon as the sale is agreed upon.
Who provides the memorandum of sale?
The seller's estate agent draws up the memo of sale after the two parties have agreed on the transaction. As the estate agent is the glue who holds the sale together, ensuring both parties make it to exchange and completion, it makes sense that they draft this document.
As estate agents are paid a commission when the sale completes, by formalising the transaction using a memo of sale, they ensure they can bill the seller.
Do they use a standardise form?
There's no standard way to draw up a memorandum of sale, nor does it need to be presented in a certain way. In fact, most memorandum of sale documents are very plain and concise.
When is a memorandum of sale issued?
If you're selling the property, after accepting an offer, your estate agent will draft and issue the memorandum. As the potential buyer, it's worth asking the vendor's agent to inform you via email when they have drafted the memo.
However, as a draft document, neither the buyer nor the seller is legally bound to adhere to the memo's conditions. You might want to re-negotiate the transaction if the survey reveals a serious fault or the market falls dramatically, and so this document is open to change.
Can I view a copy of it?
Due to the confidential nature of the information contained, in most cases, you can't view a copy. That said, it's nothing to worry about this as your solicitor will reveal any important issues (and help you deal with them).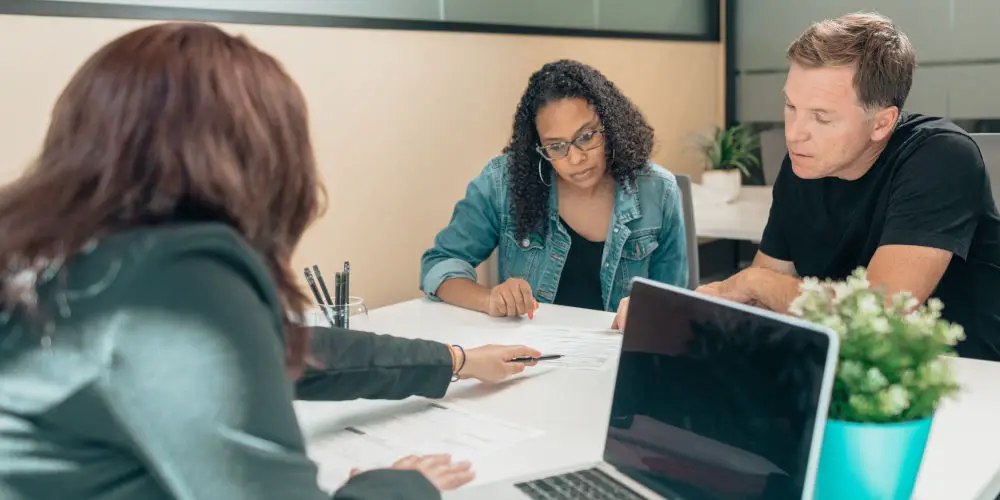 Why is it necessary to have a Memorandum of Sale?
Without formalising the sale, you only have a handshake agreement that can be easily changed or reneged upon. By drafting a memo of sale, you commit to buying or selling a property. That said, as an unassigned document, it's not legally binding.
Moments after the agent creates this document, the property will be removed from the market and any marketing stopped. As a potential buyer, you have reduced your chances of being gazumped.
As memorandums of sale contain all of the relevant data necessary to complete a property transaction in a single place, the agent and solicitors don't need to spend time chasing details.
Immediately after drawing up the memo, the estate agent should circulate copies to both the seller's and buyer's solicitors. When the solicitors have received the document, the formal process can start.
It's vital to understand that the document isn't legally binding. Nor is it a confirmation of a completed transaction. If the buyer wishes to withdraw, they are free to do so at any point, regardless of how watertight the memo is.
To avoid the transaction stalling or failing, it's vital to build strong relationships with all involved parties. Be open and honest, willing to reply to emails quickly and be in regular contact with your solicitor. Taking a proactive stance will ensure your transaction keeps moving closer to completion.
After your agent distributes the memo, what happens?
As the first step in the formal process, the seller's estate agent can now mark the property as sold-subject to contract (STC) or under offer. Once the document reaches all solicitors, they can start to get the paperwork completed to transfer the property from the seller to the buyer.
That said, you'll still need to be proactive and need to supply additional paperwork.
The seller's agent will need to checks the buyer's financial state before proceeding with the process. They will need to check proof of deposit and source of funds including where you're in the mortgage process.
Both solicitors will start communicating with each other to start the process. They will undertake ID checks (if not already done). You'll also need to place funds in one of their client accounts.
Will I need to complete any additional forms?
As part of completing the legal transaction process, you'll need to complete the following forms:
TA6: contains all the property information
TA7: fixtures and contents form
TA10: if you are selling a leasehold property.
Your solicitor will also require
In addition to the forms (TA6, TA7 and possible TA10), your solicitor will need two forms of authorized identification, guarantees, warranties, building control documents, planning permission, among others.
They will also require the title plan or any other important information that will aid in the process.
With everything ready, you can start to formalise the mortgage, ensuring you have access to the funds when you come to exchange contacts.
Next, the local authority searches
After confirming all of the details you provided, the buyer's solicitor will perform local authority searches such as environmental, drainage or water, local authority, chancel repair, brine or common registration, clay as well as coal or tin mining searches.
If you're building a leasehold property, your solicitor will confirm who the managing company or agent is and will review the leasehold documents. Any concerns will be raised with the other solicitor. They will summarise everything and refer to this as a report on Title.
Time for a survey
If the buyer wishes, they can conduct an RICS survey on the property. While not mandatory, a survey acts as an insurance policy as it will highlight any issues with the property.
There are a few different surveys available including RICS General Condition Report (most basic), RICS Homebuyers Survey (majority of home buyers pay for this one), and RICS Structural or Building Survey (most in-depth and expensive).
Finally, exchange of contracts and completion of sale
Should the survey contain nothing untoward, then both solicitors will set a date to exchange the contracts and complete the sale. At this stage, you'll need to sign and return a Transfer (TR1) form.
Depending on the buyer and seller, the exchange of contracts and completion maybe happen that day or the next. Typically in many transactions, the completion of sale happens within 30 days of the exchange of contracts.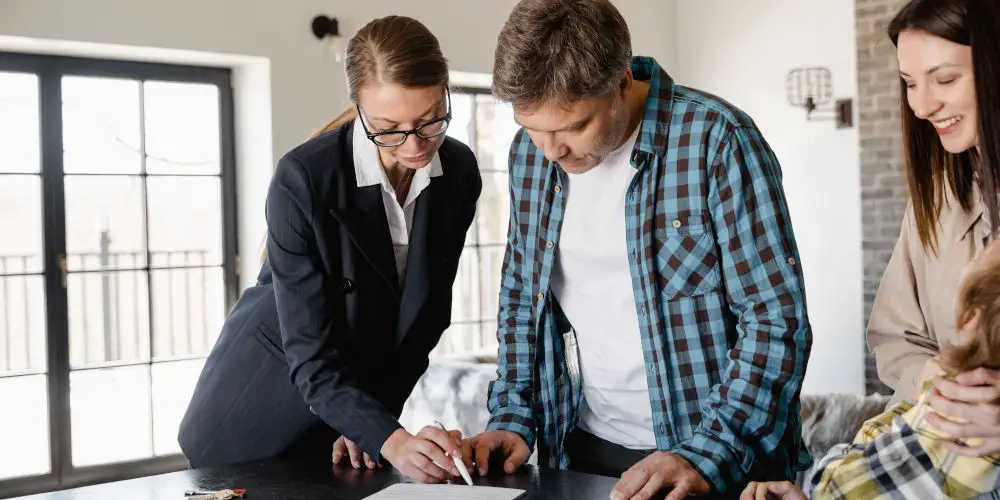 The estate agent doesn't send a memorandum of sale
If the agent fails to send a memorandum of sale within a couple of days after you've agreed to the purchase, then you should be concerned but not overly worried. There are a few things that could result in a delay but your best option is to communicate with the agent.
You might find:
Seller is having an issue finding a suitable solicitor
Agent is slow or dis-organised
Seller is open to higher offers and is waiting for more viewings before committing to the sale.
How quickly the agent sends the Memorandum of sale can be a good indicator of how proactive they are. If an agent is slow at this point, they might be the source of issues down the line. So it's important to communicate with them regularly and manage the process yourself.
Remember neither verbal sale agreement or a Memorandum of sale legally bind either party. So if you feel that the seller or their agent continues to drag their feet, you're free to walk away and find another property.
Should you worry about the Memorandum of sale?
If you feel overwhelmed by the sheer amount of detail needed to complete a Memorandum of sale and all the other forms, don't. Your solicitor is there to guide you through the process and ensure each step is completed efficiently as possible.
So if you have doubts or questions, talk with your solicitor. Thankfully, understanding a Memorandum of sale is simple yet it's an important part of the property transfer process.
With your new knowledge, you can more effectively and proactively manage the process of buying or selling a property.