Move or extend your home: What's your best option?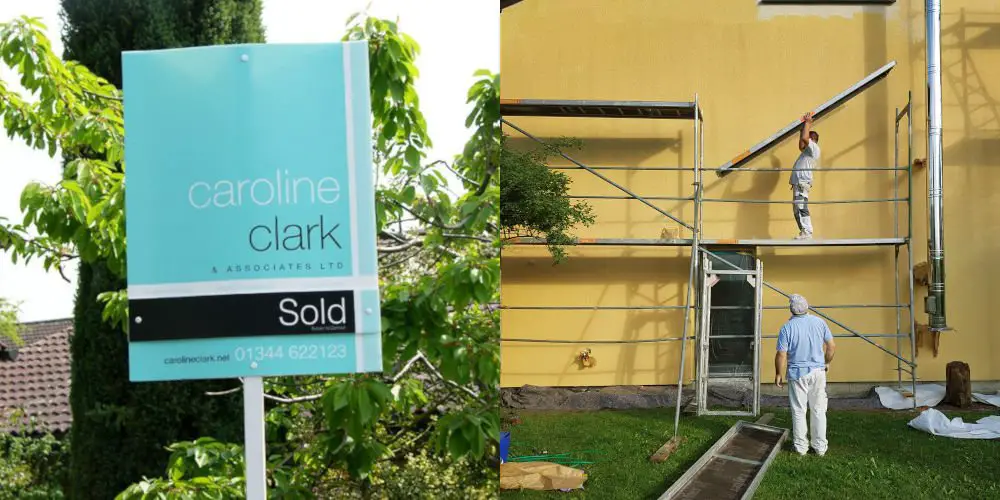 If your home is starting to feel cramped, you wonder if you should move or extend. Ask with most of life's problem, it's sadly, not a black or white decision as it involves compromise, stress and a bit of luck.
We'll explore the pros and cons of both moving and extending, enabling you to have a clearer idea and being able to answer if you should move or extend your home.
Is this your forever home or just a rung on the ladder?
The most important factor in the move or extend debate is your current lifestyle. You might love your street, neighbours and being able to walk to your kid's school but hate your property. On the other hand, a change in location makes be more suitable for your circumstances.
It's worth considering:
Do I see myself living here in 5 years time?
Are the children in the best schools or within the catchment area?
Is family close (or far enough away!)?
Are the local amenities good?
Is the office easy to get to?
If you're old, how will age impact your quality of life (e.g. steps/stairs/narrow pathways/large garden)?
It's worth considering these types of questions as it may lead you to choose one option over the other.
For example, if you live in your ideal neighbourhood, then it might be easier to extend a property than try to look for somewhere else to buy. You could find that a clean break works better as you can take the time to consider different areas and properties until you find one that's ideal.
Reasons why moving make sense
Moving home makes sense for a variety of reasons. Firstly, you might lack the space to extend or convert, while this might feel that fate is forcing your hand, it can make deciding between whether to move or expand easier.
You might want to move to a new area as your current neighbour has become too busy/noisy and you fancy a quieter pace of life.
Another common reason to move rather than extend is property values. You could live in a neighbourhood where there's limited pricing potential. So rather than making a good return on your investment, you only stand to make a slim profit. Any overspend could put you into negative equity.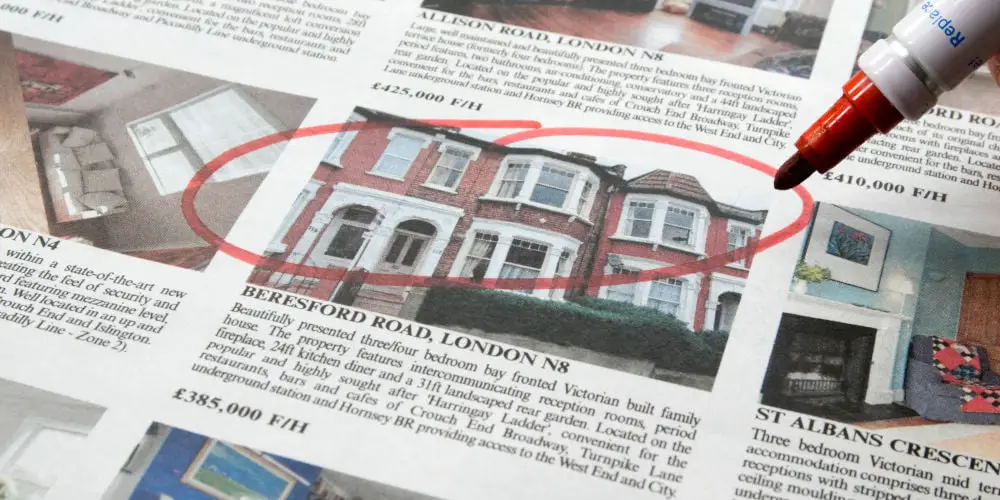 Downsides and costs of moving
With at that said, moving isn't without downsides. The cost of moving can be expensive not to mention the time it takes and the emotional toll. Moving home is a lengthy process that can easily go wrong and is often very stressful.
You could find the perfect property, only to be gazumped at the last moment. The survey could reveal problems that are costly and time consuming to fix. It could prove hard to obtain a larger mortgage.
The cost of buying a home is high as there are many costs involved including having to pay the estate agent selling fees, solicitors fees and stamp duty. Not to mention the cost of hiring a van or removals company. It soon adds up.
Why you might want to extend
It can be cheaper and easier to extend, especially if you have the necessary land. Typically, an extension costs between £1,500 and £2,000 per square metre depending on the specifications. On top, you'll have to pay professional fees including an architect, building control and planning fees.
Consider the cost of stamp duty. On a £350k home it would be £7,500. This money could pay for the majority of a small extension.
Also by extending, you have full control over the design and you might be able to correct any issues you have with your current layout. For example, if you've always wished for a downstairs loo, extending could provide the space for one.
Another reason to extend is Permitted Development rights (PD), which means under certain circumstances you don't need to apply for planning permission. The majority of homeowners can build a small extension without needing to jump through hoops.
Finally, extending involves far fewer people. Unless your property chain is tiny, each person in the chain is working with a solicitor and estate agent. Dealing with multiple groups within a chain and keeping it on track can cause massive headaches, not to mention the chances of it failing.
You might be able to find a local design and build company who can handle building your extension from concept to completion using one team. If not, you only need to hire an architect to draw up the plans and a builder to complete the work.
What can we extend?
There are several options you can consider when extending regardless of how much space you have.
Loft conversion
You might not be able to extend out but, you could extend up. By converting your loft, you can easily add another bedroom, playroom, or office. Start with our guide to loft conversions.
Single storey extension
You could extend out into your garden and create an open plan dining and kitchen space or a larger living area. Several options are available depending on the layout of your property.
Double storey extension
Fancy adding more space both upstairs and downstairs? Then consider a double storey extension.
Wraparound or L-shaped extension
As the name suggests, it is an extension that goes around more than one side of your house.
Over structure extension
You could extend over a single storey garage or outbuildings.
Basement
If you can't extend out or up, consider building down! Be warned, building a basement isn't cheap or easy, and some local councils will refuse all basement planning applications.
Downsides of extending
There are many risks involved in extending which you should consider before you can start breaking ground. Also, it's worth contemplating how you and the neighbours will deal with the disruption caused by living on a building site.
Firstly, planning permission. While you might be able to extend under PD rights, if you don't stick to the rules, the local planning authority has the power to demand that you tear down the extension and put the property back to how it was.
You might need to apply for planning permission and have to jump through multiple hoops to receive approval. This takes time, effort and money with no guarantee of success regardless of how simple you feel your extension is. You might also need a Party Wall Agreement with your neighbours.
You could find it difficult to fund your project as you might not be able to remortgage or only borrow money from the bank at a fairly high rate.
Sadly, not all builders are honest and some are cowboys. You might find you get ripped off or they leave halfway through the job taking all of your cash with them leaving you broke and with only half a home. It's therefore worth getting at last 3 quotes and talking directly with previous clients.
Problems do arise during the build process and not all can be foreseen. Some problems are easily fixed but others can be costly to correct and take a long time. Delays to any projects can easily stretch the budget to breaking point.
You could find that your extension doesn't provide a return on the upfront investment. No one want to spend £50,000 extending their home only for the property value to increase by that figure.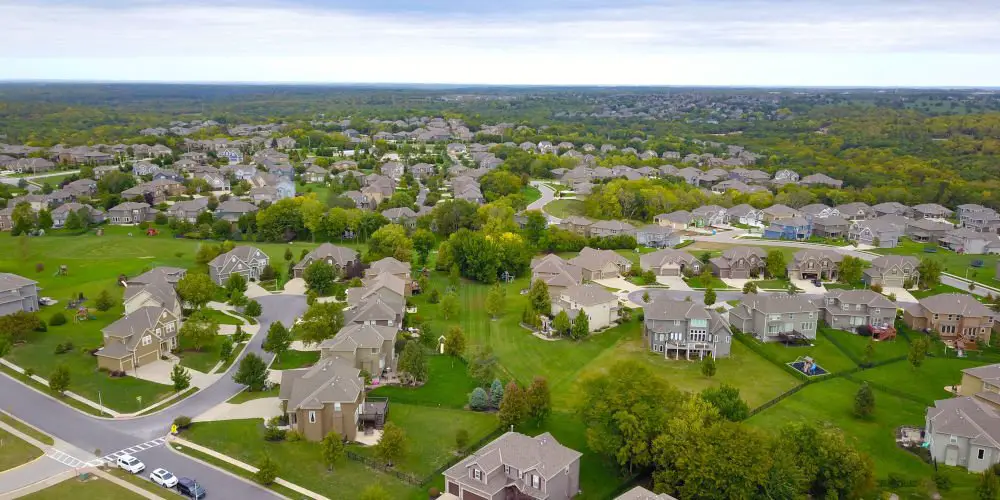 Should you move or extend?
One of the biggest factors in deciding whether to move or extend is your future plans. No one wants to spend time, effort and money on either moving or extending only to spend money again a couple of years later.
So when deciding whether to move or extend, it's best to consider how your life will look in 5 or 10 years and what the best outcome is for your goals and plans. You'll want to take your time when deciding to move or extend.