Online Estate Agents vs High Street, Which Is Best?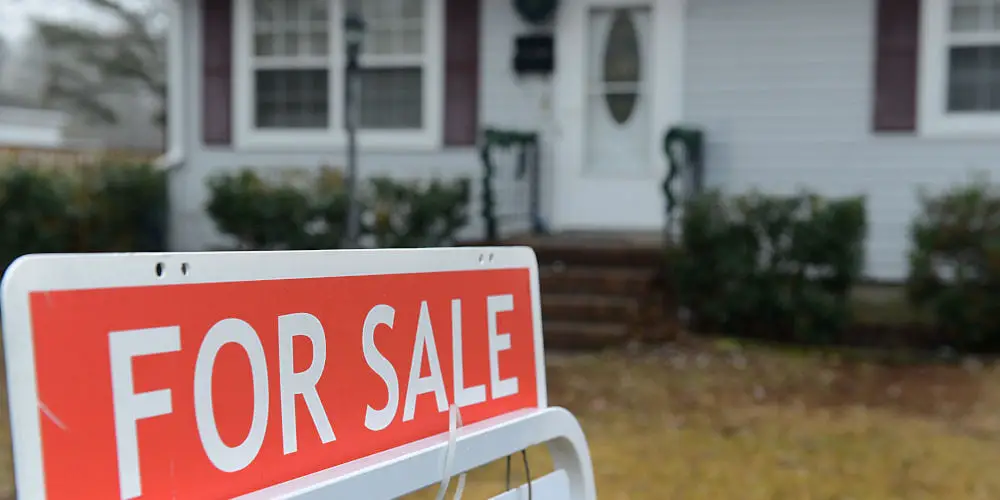 Up until a few years ago, the only way to sell your property was by using a local high street estate agent.
Then the internet evolved, Rightmove and Zoopla took over and many estate agents followed suit.
A few took their traditional knowledge and values online, disrupting the market in the process. And so a group became known as online estate agents.
During the following years, many came, a few went and other merged.
If you wonder whether online estate agents are worth it or the traditional approach is best, then we'll guide you through each and help you choose the right option for you.
What is an online estate agent?
Traditional and online estate agents, both at their core match sellers and buyers. That said, they each use different methods.
Traditional agent
A high street agent will come and value your property, take photos and measures. They'll then create some marketing materials including a brochure and an online listing.
Once they're ready to try and sell your property, they will launch it on the market. Work their database and try to fill up viewing days, in the hope someone makes an offer.
When you have an offer on the table, they'll work with both sides to negotiate the price and terms. Your agents will then keep working with both parties until the sale is completed and the buyer moves in.
Typically you'll deal with the same person thought the process. Plus they'll get paid if and when you complete the sale.
Online agents
Online estate agents typically don't have a local presence. Instead, they have call centres.
Either they'll send someone to take photo and measurements or will ask you to do these. Usually, they'll use your suggested price or an average of the sales prices achieved by your street in the last 5 years.
Once they are ready, your property will go live on their website and the big portals. Potential buyers can then call or live chat to book a viewing or put in an offer. Many offer 24/7 support, rather than 8 am to 6 pm Monday to Saturday that most traditional agents offer.
When it comes to viewings, some will leave you to your own devices, while others charge for an employee to conduct the viewings.
If a viewing leads to an offer, the call centre deals with the sales process. While this means they can help you and your potential buyer at a time suitable to you and not during office hours, it does mean you're unlikely to deal with the same person throughout the process.
Typically, you'll pay upfront for the service, including any extras. The average fee for an online estate agent is smaller than the high street agent.
What is a "Hybrid Agent"?
Defining what makes an online estate agent is quite simple. However, there's no single universally accepted definition of a hybrid agent.
Some online services just operate from a call centre and provide no real face to face support. This is fine if you know what you're doing or looking for the cheapest way to sell your property.
Some online agents have a network of local employees who work from home. They are on hand to value your home as well as take photos, measurements and draw up the particulars.
Usually, these employees are able to help with viewings (often as an added cost). They won't help with booking viewings or dealing with potential buyers.
The HQ call centre books viewings and deals with buyers. They'll also help to negotiate the final price and work with all parties until completion.
These are known as hybrid agents. They provide the benefits of online with some of the traditional knowledge and service you'd expect.
Just to complicate the issue, some high street agents have ditched the expensive shop front but still offer the same traditional service, albeit at a lower price. These are also known as hybrid agents as they bring their years of local knowledge but sell homes in a unique way.
Why would you use an online estate agent?
There are many reasons to use hybrid or online estate agents.
Convenience
Firstly convenience, with many open 24/7, you don't need to wait for the office to be open. This means you can update photos and your listing as you please. You can also be updated on the progress of your sale when it suits you.
The same convenience is available to potential buyers. They can book viewings, ask questions and even make an offer whenever suits them the best.
Speed
Typically a tradition agent deals with a handful of properties each month, this allows them to take their time and invest in relationships.
Contrast this with online agents who deal with 100s of new properties each month. They'll add you to their production line and will try to get your property sold quickly without hassle.
Price
Most high street agents charge between 1 and 2 % of the selling price. While you don't have to pay a penny up front, this couldend up being a large sum to find, especially when you have to pay this on top of surveys, mortgage fees, and moving costs.
Online estate price their service like the no-frills airlines. They keep their costs low and pass on the savings. Their basic package is affordable and typically saves you hundreds over the price of a traditional estate agent.
They then offer a range of extras, which you can pay for. For example, if you can't take a decent photo, for a small fee, they'll send a professional in. If you're not sure about carrying out viewings, you can pay for the company to send a local repetitive.
Many vendors prefer this model as they feel they get value for money.
Can I trust online estate agents?
Since scams are rife within the property industry, it's fine to be wary. If it seems to good to be true, it usually is.
It's hard to trust someone with such an important transaction, but there are a few things you can look for.
Company history
How long have they been around? Over 90% of business fail within the first 5 years. So they have been operating for over 5 years, then they are doing something right.
Reviews
While you could argue that some companies only allow positive reviews to be published, there are several independent review websites which gather the good, the bad and the ugly.
When you read reviews, try to be objective and read with a pinch of salt. Also, read how the company responds. No agent is perfect, but they can at least admit to mistakes and try to put them right.
It's also worth asking for reviews from friends and family.
Clear pricing
You want to know upfront, what you're paying and the service you will receive. This should be clear to see on the website.
When you purchase a service, they have a legal obligation as an estate agent to outline in writing what you've paid for.
Legals
All companies who deal with the transfer of property in the UK must by law join a redress scheme. Your alarm bells should be ringing if you don't see any information about their redress scheme.
The two largest redress schemes are The Property Ombudsman (TPO) and the Property Redress Scheme (PRS). They both have online databases that you can search.
There are many other legal compliances that estate agents in the UK have to fulfil.
Call them
As online estate agents handle thousands of enquires daily, it's worth calling them and seeing how they treat you. Would you want to do business with someone who sounded bored or disinterested?
If you call and find them to be helpful and positive then they are likely to deal with your potential buyers in the same way.
Of course, this is also a good test for traditional agents as well!
Do they care about selling my property?
There's a common misconception about online estate agents is that they get you to sign the contract, get your property online and then move on to the next opportunity.
Some believe because you pay upfront, that they have ongoing incentive to keep working on selling your property.
Thankfully this is only partly true.
It's correct to assume that there's no ongoing incentive, once you've paid. However, as a business, to keep profitable, they need to sell homes and do so at scale.
So while you might be a number to the people at HQ, they are working tirelessly on promoting their business and every property listing using several channels. The success of their marketing efforts is what gets your property sold.
Will they value my home?
All of the big online players offer a free valuation as part of the basic service. However, the methods they use differ.
Firms such as Purplebricks, EasyProperty and Yopa use the traditional method. They will send one of their local property experts to value your home. As they know the market and have years of experience, they should provide an accurate, current value.
Others like Tepilo use an online valuation tool which uses data from Land Registry, PC certificates, and surveyor records, amongst other sources.
In our opinion, using only an online valuation tool is a fairly risky way to value a property. Your level of finish, floorplan, garden etc. will be completely different from your neighbours, even if you have a similar sized home.
You, therefore, need someone who understands the nuances of valuing to give you an accurate appraisal.
How will they market my property?
Typically, a traditional high street agent will place your property in their window, add to their weekly email newsletter and add it to their website as well as the big online portals.
If you have a proactive agent, then they'll also email out or call people on their database who requirement match your property.
As online estate agents don't have a shop window and probably don't run weekly adverts in the local paper, your property will be marketed differently.
The average online agent will place your listing on their website as well as on the big portals. Most believe that's all they do, but that a big misconception.
They'll also work hard on building their brand using digital marketing including running adverts, posting on social media and promoting their website on Google.
In addition to these marketing tactics, they'll run targeted PR campaigns and may even run TV or print adverts.
If you're thinking how does building their brand help me sell my home, then don't worry! By having a strong brand, people will automatically view their website when they're thinking about moving. So while the brand-building may not appear to help you, it does make selling properties easier.
What about viewings?
Your average high street agent will be there to conduct viewings and follow up with potential buyers after.
Online agents do things a little differently. Typically they only book viewings around when's best for you. They don't turn up and try to sell your property to potential buyers.
Most, however, do offer to conduct viewings on your behalf for a set fee. So if you feel nervous about trying to convince someone to buy your house, you can simply upgrade your package and let the agent handle it.
There's nothing to worry about when it comes to holding viewings. Most potential buyers want to explore your home in peace and not have a push agent trying to get them to put an offer in.
If you're unsure about your sales skills, plan what you want to say about each and then invite a friend over to be a guinea pig!
Will my online estate agent help negotiate the sale?
All online estate agents will help you to negotiate your sale. They will work with all parties to agree on the price and terms of the sale. This is no different from how a high street agent operates.
After you've accepted an offer, the agent will work with you and lawyer to ensure that the process goes smoothly. Of course, it's unlikely that you will deal with the same person throughout the entire process like you would with a high street agent.
That said, once you've agreed to a sale, the agent is only there to manage the legal process. This involves keeping in contact with both lawyer, mortgage companies, and surveyors.
They're also there to advise on any re-negotiations should the survey highlight any issues.
Once all the paperwork is signed, they'll work with all the parties to sort moving and competition dates.
What will they charge?
The fee you'll end up paying depends on a range of factors.
We've seen new online estate agents offer packages for £99. While this might be attractive, as a start-up, they are likely to have teething issues and may only offer a basic service.
Established players are likely to cost between £800 and £1200 for their basic package and where you live. You can then purchase add-ons.
Extras include accompanied viewings will cost you an extra £400 on average.
If you need an EPC, you'll end up paying around £100 for that on top. However, we'd suggest shopping around for the cheapest.
Usually, a for sale sign is included in the package. However, some might charge you and if your goes missing or gets damaged then you'll be asked to pay up. The average price we've been quoted is £50.
How do I find the right online estate agent for me?
Start by asking friends and family for recommendations. They might know of someone who has successfully sold with an online estate agent in the last year.
Next, search online and read reviews of each on independently owned websites. Look for fair reviews. Read how each company responses to bad reviews. Are they willing to rectify mistakes? Do they come off as dishonest?
If you're happy so far, then you'll need to check that your list covers your location. For example, Purplebricks covers all of the UK, whereas EasyProperty doesn't.
Next compare packages on what they offer not on the price. After comparing oranges, then look at the price and see if you feel it's a good deal.
Don't automatically go for the cheapest without understanding what you're getting. You'll read many reviews of people who purchased the cheapest service believing they had a Bentley coming. And then ending up disappointed when a second-hand Ford shows up!
The cheapest service could be ideal for your situation. However, you might want to pay more if you're not sure about doing viewings or want a company who markets themselves aggressively.
The pros of an online estate agent
Low fees
You can save thousands of pounds in comparison to the average high street estate agent will charge. Plus fees are displayed clearly on their website.
Flexible packages
You can tailor the level of service to what you're prepared to pay.
24/7 control
You're always in control as you can manage everything online, regardless of wherever you are in the world.
Transparent process
Most online estate agents use a personalised online dashboard to show you what steps are being taken. They'll show you when they're writing the listing or editing photos.
You'll be able to see the follow-up steps taken after a viewing. Finally, any offers will be displayed and you can accept or decline an offer within a few clicks.
The cons of using an online estate agent
Upfront fees
Typically, you'll pay upfront, rather than when the sale completes. This means if you switch online estate agents or they go bust, you've lost your money.
While some do offer delayed payment options or pay on completion packages, the fees are often higher and you're still liable to pay, regardless of whether you've sold or not.
If you do opt for a delay, you either end up singing a loan agreement or have to purchase an additional service as part of the agreement such as using their lawyers or conveyancers.
Your commitment
If you're expecting to sit back and relax while the agent takes care of the process then you'll be disappointed. Using an online agent require you to stay on top.
You need to plan viewings, ask for feedback, check for offers. This is fine if you feel you'll do a better job than an estate agent. however, many find it stressful and time-consuming.
Hidden extras
While this shouldn't happen, it's worth reading the small print to find out if any hidden extras are added. Some firms advertise their lowest costing package on being all-inclusive.
They fail to mention, you're buying a package which includes using their mortgage broker or conveyancer, hence the cheaper price.
Valuations
As valuing a property is an art, not a science, you have to know the local market. Most online agents have a network of "local experts". However, many of these aren't local enough to know your market in the same details as a high street agent.
This can lead to a poor valuation based on online data and not up-to-date real-world data. Sometimes it pays to have local agents value your property first.
Sales progression
There are lots of reasons why property transactions fall through. The biggest reason is communication. It's much easier to deal with a single person who can help you push the deal through.
You don't have that luxury if you're dealing with an online agent, as you will be passed around the call centre depending on who's available.
Of course, whichever option you choose, you will have to chase agents, lawyers, mortgage brokers, etc. It's just an unfortunate part of the process.
But it's much easier to chase the same set of people each time than have to start again with a new person.