Stress free guide to preparing to move house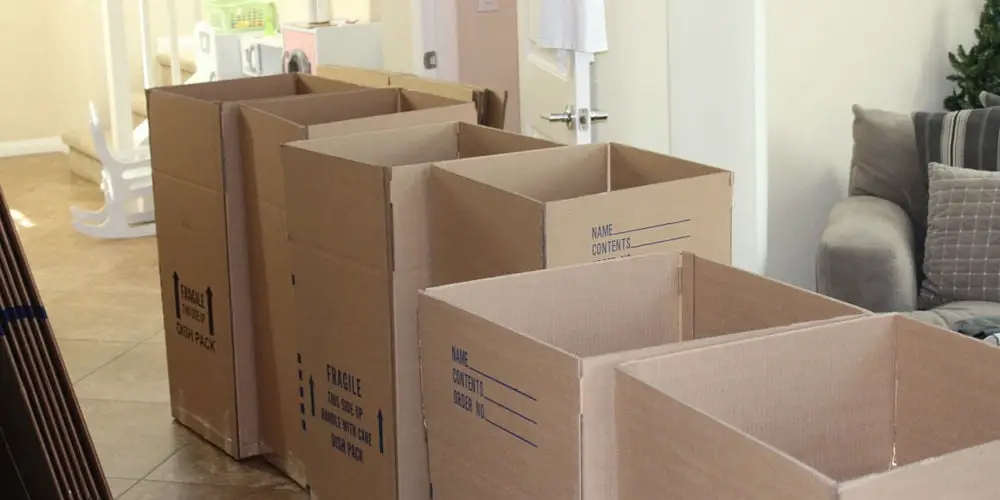 PUBLISHED: 19th March 2020 | LAST UPDATE: 4th May 2021
After what can seem like an eternity, suddenly, it's moving day. The process can easily overwhelm and it's easy to forget to complete essential tasks. Preparing to move house is as important as moving itself!
The old army adage is true: "fail to prepare, prepare to fail!"
Here is a list of the major key tasks you'll need to complete before you can move. By correctly preparing to move house, the stresses and strains of moving can be reduced.
4 weeks before moving day
There's plenty to do and ideally, you should start preparing to move house about 4 or 5 weeks before your moving day. With a rough moving date in the diary, here's are some of the important tasks to tick off.
Removal Companies
Sourcing quotes may take a few days, so it's best to start contacting removal companies as soon as possible. It's a good idea to get quotes from 3 or 4 companies.
This is the best way to compare removal companies and make sure you're getting value for money. A good starting point is to search the members' list of The British Association of Removers.
Key contacts
While aunt Flo can wait for your new address, the bank, mortgage company and your employer shouldn't have to. Typically, you should give a minimum of a month' notice.
Even a short delay in receiving an important letter could cost you hundreds of pounds.
Key contacts include:
Bank/Building Society
Loan/Mortgage
Credit Card Companies
Council Tax office
Pensions & Investments
Car insurance
DVLA
Electoral Commission
Life insurance
Contents & Buildings insurance
Kids
Moving with children can add additional stress, especially if they are also changing school. Inform their current school in writing of the final date they'll be attending and call the new one to confirm the start date.
Consider if your kids would prefer to spend the moving day with friends as this will be one less thing to worry about. You'll prepare this in advance.
Pets
Family pets can often suffer as a result of moving home. So it's worth speaking to your vet and taking any step to combat any disruption before you start preparing to move house. Your pets might experience some distress, but with some planning, this can be minimised.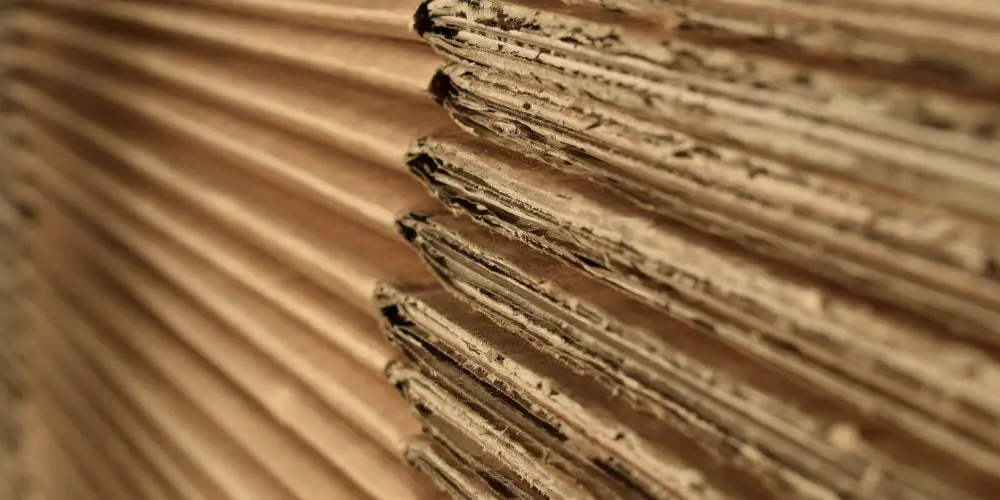 3 weeks before moving day
As moving day gets closer, turn your attention to getting rid of unwanted items, ordering moving boxes and if required, arranging storage.
Unwanted items
There's a tendency when preparing to move to box everything up and promise yourself that you'll sort once you've moved. Sadly, this is rarely the case. You'll likely get to the point where you end up going through the motions of packing and unpacking.
While you could list unwanted items on eBay and Facebook Marketplace, you might not have enough time to sell them, unless you're willing to take a substantial discount.
So, it's best to give items away or donate them to local charity shops. If you have larger items that need getting rid off, your local council, may for a small fee, arrange to collect and dispose of them.
What items are coming with you?
Part of preparing to move house is deciding what's coming with you and whether you need to order furniture for your new home. You might want to measure your current furniture and use a floor plan to help you decide.
Now is the best time to order new pieces as you might have to wait a few weeks for delivery.
Moving boxes
Unless your moving company is supplying boxes, you'll need to purchase some. Many eBay sellers offer moving box set as well as a range of cardboard boxes at a reasonable price.
Start collecting boxes as soon as you can to ensure you're not caught short.
Storage
Some people prefer to move in stages and find having local temporary storage can reduce the stress of moving. Non-essential items can be moved before, allowing the removers to handle important items.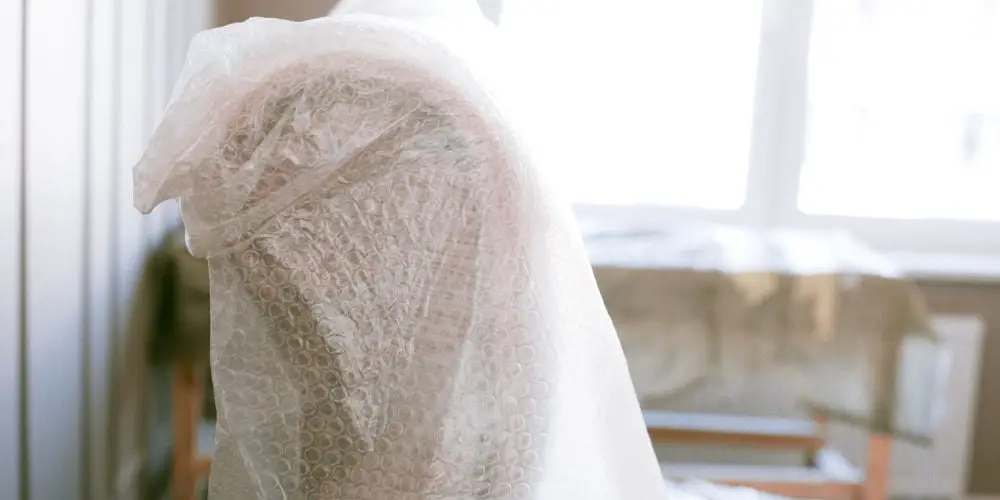 2 weeks before moving day
With moving day fast approaching, it's time to switch from preparing to move, to packing. It's also a good time to remind the neighbours you're moving.
Confirm removal company
Finally, you should call your removal company to confirm everything is going to plan and they're expecting to move you shortly. Don't leave it too late to confirm as it could harm you.
Redirect mail
As part of preparing to move, you want to consider paying for your post to be redirected. Thankfully, Royal Mail offers a flexible and affordable service that can be set-up online.
Start with the shed and garage
The shed and garage are most commonly forgotten, usually resulting in a last-minute panic! Even by moving the shed's content into the garage, packing becomes easier as you can tick one item off the list.
Set daily goals
Moving home on top of work and life can be trying at the best of times. Set yourself a small, easy to achieve daily goal as this will lessen anxiety and keep the process moving.
Inform neighbours
Even if you're hiring a van, you'll still need more space for parking and manoeuvring. Not to mention space you'll need for a large moving truck. By telling your neighbours, they can help you by parking elsewhere.
If there are parking restrictions outside your property, you may need to make arrangements to allow the removers to work without interruption.
Freezer food
It could take you a few weeks to eat all the food in your freezer and start defrosting it. So time to get creative in the kitchen! Hey, it's all part of preparing to move!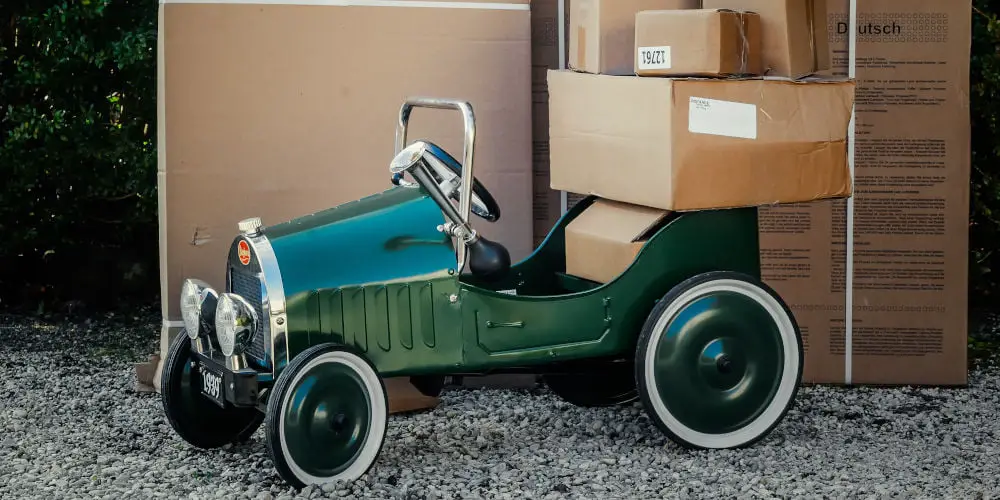 The week before
These last few days will fly by and there's still loads to do. This is when correctly preparing to move house pays dividends.
Settle bills
If you still have a paper or milk delivered, it's best to settle any bills and if applicable, cancel future deliveries.
Leave notes
There's nothing worse than moving and having no idea how the heating works or when's rubbish day. It's worth leaving the new owners some basic instructions as well as a forwarding address. These small touches go a long way to making the move smoother.
Moving supplies
Even if you have most rooms boxed up, you'll still need to mark boxes and have some parcel tape on hand to make the process easier. Using a marker pen, label each box with a room and number. Never write on the box what's inside.
Wrap furniture
While you can't move some furniture until moving day, you can begin preparing to move house by packing up non-essential pieces and wrap them in bubble wrap to ensure they make it to the new place in one piece.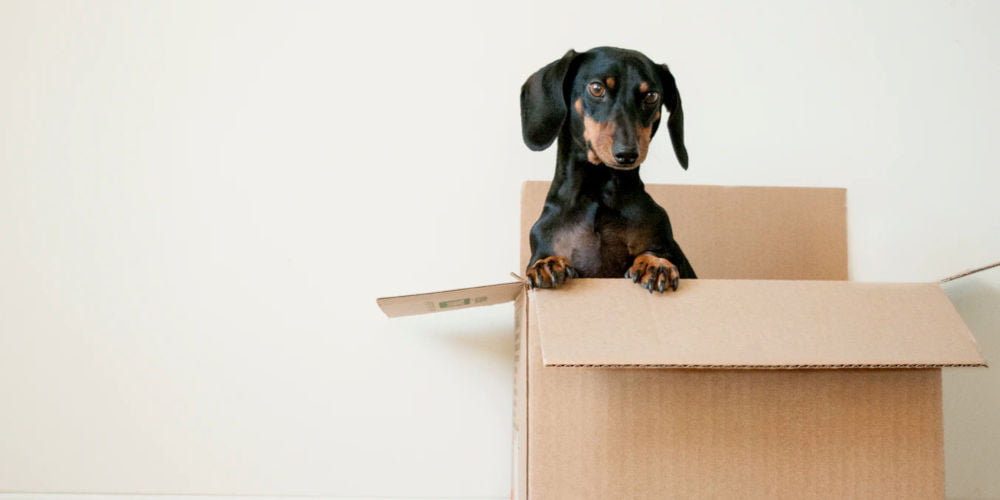 The day before
With moving day tomorrow, do not panic! I repeat, do not panic! There are a few tasks you need to take care off.
Neighbours
It's worth saying goodbye to your neighbours and walking around the local area once more. They'll respect that you're short on time but will want to say goodbye.
Essentials
You might have to survive a day or two with only the basics. It's worth packing a box for your car with loo roll, toothbrush, breakfast and tea/coffee supplies. Use a marker to label this box, so it's distinctive.
Plan food
What will eat on moving day? Sound simple but you'd be surprised how many forget to plan what to eat until it's too late. You could stop for a takeaway or buy a microwave meal, just make sure you think about it when preparing to move home!
Also, make sure you pick up a pint of milk for teas and coffee and some biscuits. Don't forget where you put the kettle and a few mugs!
Plan the route
It's worth knowing the route between your old and new home as you might end up driving back and forth a few times. Travel times will vary depending on the time of the day and traffic levels, so it's worth bearing this in mind.
Bins
Preparing to move house also involves getting ride of any rubbish. It is your responsibility to ensure that all bins are emptied. You might need to drive to your local recycling centre to dispose of any rubbish.
Moving day
There will still be a hiccup or two on moving day, regardless of how much time you spent preparing to move house. That said, with the right plan in place, these shouldn't disrupt you.
Before handing the keys over, take meter readings and walk around, checking that every room is empty. It's a good idea to turn off the water and power supplies, and check that all doors and windows are locked. Take a moment to say goodbye to your old home.
When you get into your new property, take your essentials box and get the kettle on! It's fine to wait a day to start unpacking as you'll feel recharged and will make better decisions!
Don't panic when preparing to move house
Having a plan in place and preparing to move house as best as you can will help you to make the change without adding stress or pressure. Throughout the process, remind yourself why you're moving. Is it a new start? More space for the kids? A better location?
Most of all, don't forget to plan a house warming party when you're settled!