What is your favourite property era and type?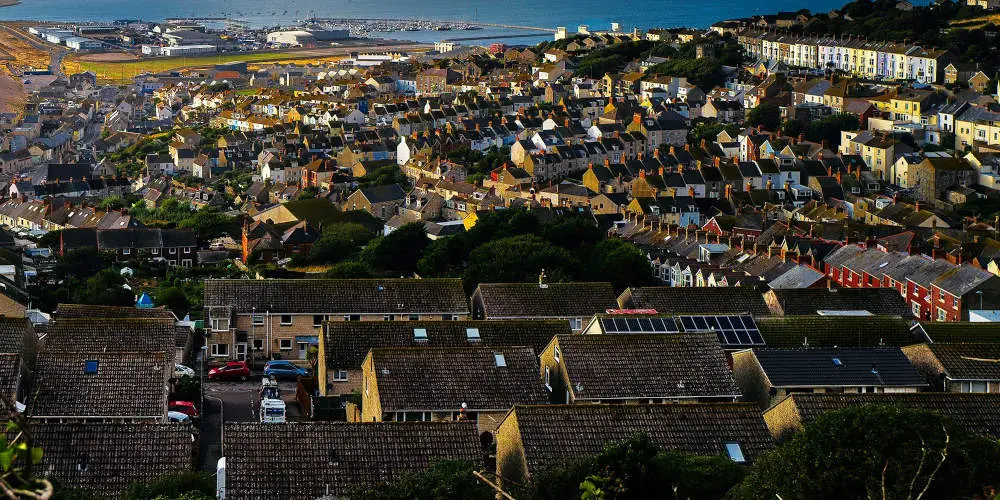 No matter where you live in the UK, you'll be surrounded by properties from many different eras. You might already have a preference or want to learn more about different architectural styles. Think of this piece as a whistle-stop tour of the UK's most popular property eras.
You might be lucky to live in a town or city with properties that date back to the 16th century. Around Bath (our home city), are many quaint villages which date back to Roman times, with many having homes that dating back to the medieval times!
Most towns and cities have a plethora of properties that date back to the Georgian, Victorian and Edwardian eras. You can see these distinct styles in a variety of properties from rows terraced houses to large mansions and commercial buildings.
The 1930s saw the mass building of three-bedroom semi-detached homes, which remain to this day as England's most popular property type. A few decades later in the 50s, 60s, and 70s, a flurry of homes were built in a range of styles, many of which are excellent for families.
With the dawn of the 21st century, many architects and housebuilders continued to experiment with materials while embracing minimalism yet not still apply the same principals as the Romans and Greeks!
So, whether you're curious about the hallmarks of different property eras or simply want to understand the key terms to be able to communicate better with estate agents, then you'll enjoy this piece.
Georgian property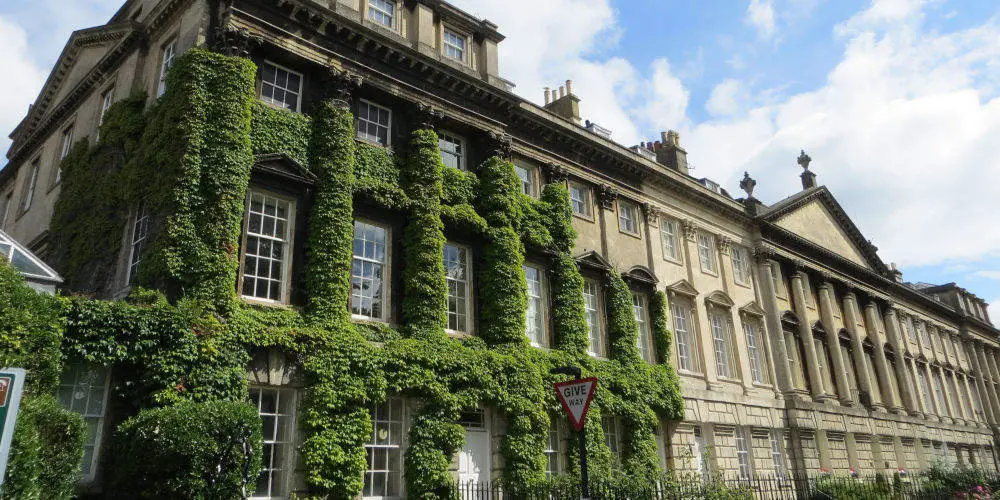 If you think of the city of Bath, you probably imagine the Royal Crescent or the Circus. Both streets and the buildings that surround them are some of the finest Georgian properties built in the 17th and 18th centuries, during the reigns of George I to George IV anywhere on the globe.
The Georgian architectural style is noted by symmetry, intricate artisan details and big sash windows. Many properties from this era are arranged over three, four, or even five floors. Earlier properties use large bricks of stone, while later constructions were half or fully rendered.
It was typical for the main reception room to be on the first floor to halt the horse smells and stop the riff-raff from looking in! The main reception rooms feature high ceilings and large French windows, many of which open onto small balconies.
The interiors were as iconic as the exteriors, with elegant finishes including mouldings, elaborate wainscotting and hand-painted silk wallpaper. Not to mention, most of the formal rooms had ornate candelabras and chandeliers.
Many have flat roofs or French inspired Mansard roof, which typically was used for staff accommodation and storage. As you can imagine, the staff must have been very fit and active!
A few of the most well-known architects of the Georgian property era are John Wood, the Elder, who designed most of the landmarks of Bath, his work was continued by his son (John Wood, the Younger).
Meanwhile in London, John Nash was another important figure, who designed the original Buckingham Palace, Regent's street and Carlton House Terrace, amongst other.
Today, the Georgian style is as popular as ever with many builders still drawing inspiration from this classic style. Be mindful that many of the original Georgian properties are grade listed and can be costly to maintain. Many have become flats or apartments.
Victorian properties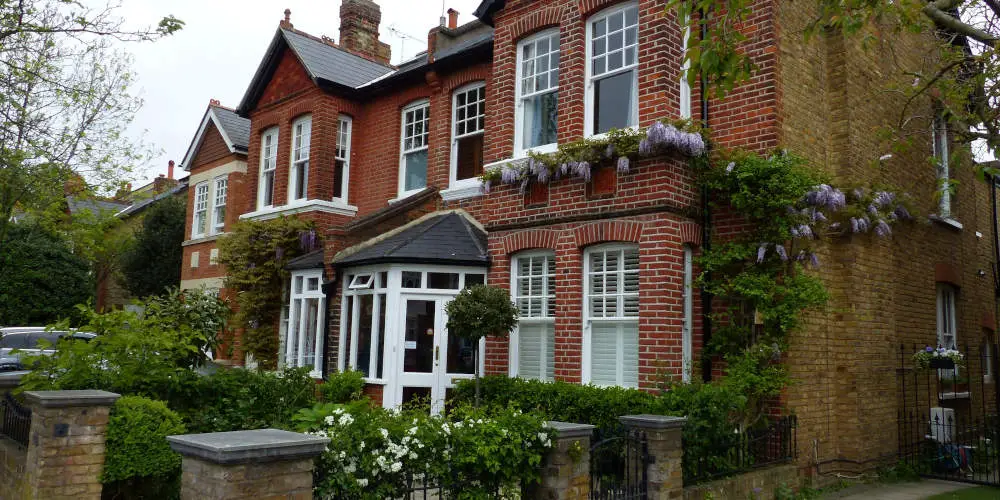 Named again after the reigning monarch, Queen Victoria I, the Victorian period ranges from 1837 to 1981. As the middle class expanded, there was a housing boom with many towns growing exponentially, seemingly overnight.
Unlike the previous property era where homes were elaborate and owned by the gentry or wealthy landowners, houses built the Industrial Revolution, are smaller, more affordable and based simpler designs, allowing builders to construct quickly.
When we typically think of Victorian-era homes, we imagine rows of terraced housing on narrow streets. However, the Georgians started this crazy. The builders in the Victorian era perfected building good quality yet basic terraced housing near to factories for the workers.
These 'back-to-backs' terraced houses had no garden and lack any proper sanitation. By the late-19th century, building 'back-to-backs' became illegal, making way for the byelaw terraced houses that we see today. These still follow a simple design and typically open onto the street.
Due to their simple design and long, thin footprint, Victorian homes feel cramped when compared to the popular Georgian designs. However, Victorian homes still featured high ceilings and large windows.
The typical plan of Victorian homes are one room wide, with a narrow hallway leading off into the different entertaining rooms, or two up, two down with just two rooms on each floor.
Edwardian properties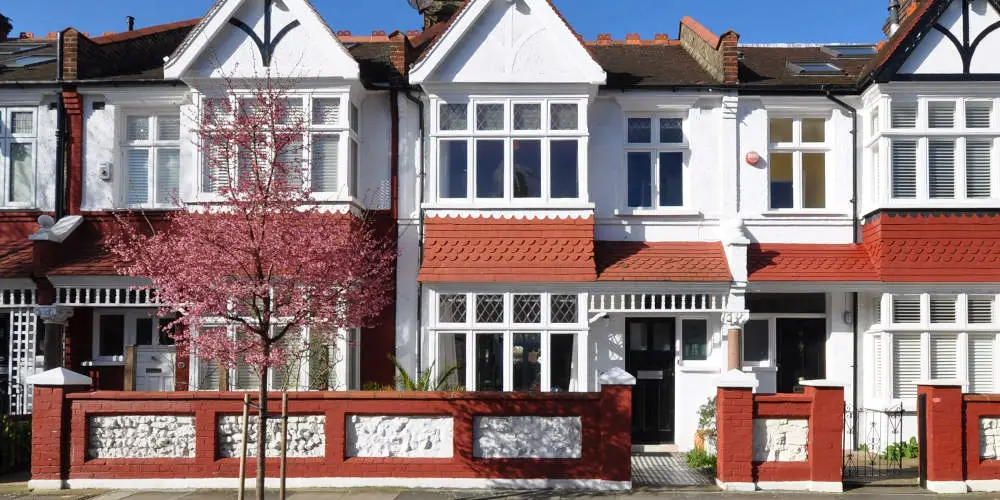 Heavily influenced by The Arts and Crafts Movement, in comparison to other property eras, the Edwardian period from 1901 to 1910, was short! Noted by simple designs and use handmade creations, some see them as the antithesis of the mass production from the Victorian age.
Due to the rapid construction of the Victorian era, Edwardian housebuilders began building homes in the suburbs where plenty of space was still available. By expanding the boundaries of cities and town, they created the 'garden suburbs', like that in Hampstead.
Edwardian houses were much larger than Victorian properties and on generous sized plots with front and rear gardens. They featured red brickwork and porches with wooden frames. Some architects used mock-Tudor cladding and timbers at the top of the house.
Inside, they had larger rooms, wider hallways and more windows. Other than Parquet wood floors, the interiors were simple with few decorative features.
As a status symbol, they were an excellent way of showing your wealth and modernity. The First World War in 1914, ended the Edwardian period.
1930s property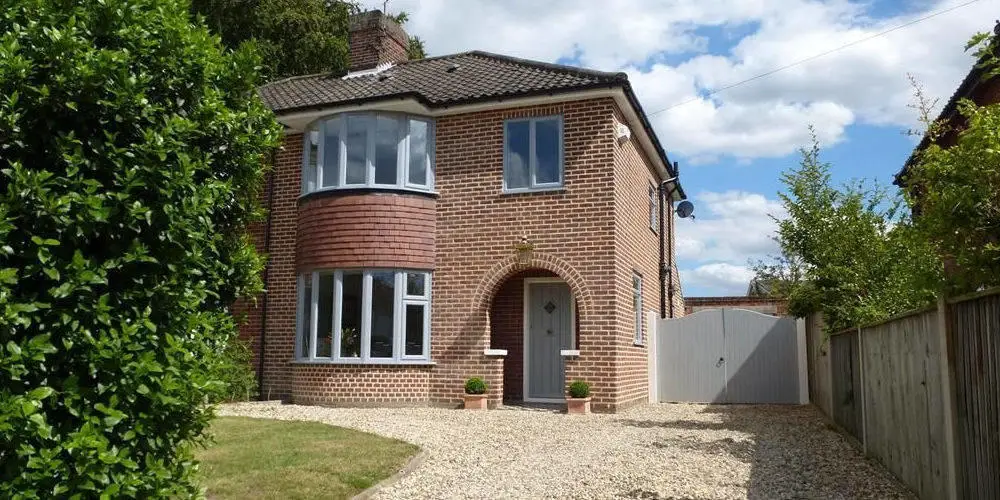 After the war, housebuilding increased with many designs loosely based around that of the Edwardian homes. However, as more people purchased homes, they sought to display their wealth by adding unique details and embellishments.
While we might add an extension with a high-end kitchen, in the 1920-30s, if you had money, you'd add more ornate details to the front of the property. Windows also became a way to show your financial status, with many adding stained glass fanlights at the top, and circular bays.
Again, further into the suburbs, gardens grew longer, and plots got wider. Many properties even included a driveway and garages as the car began to take hold!
Mid-century modern property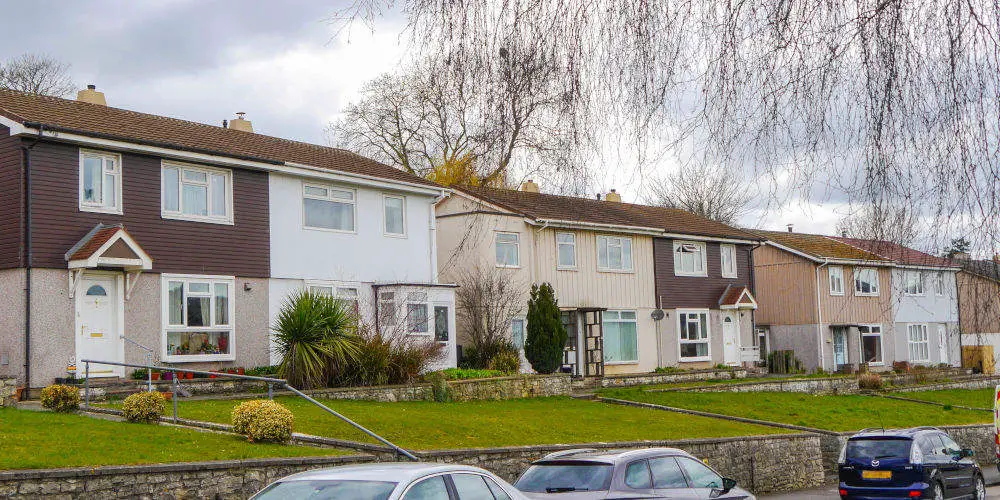 During the Second World War, there was a near-complete shut down of the housebuilding industry. However, after we won the war, the country embraced a new sense of optimism. Homeowners became more daring in their choices.
The ornate features of previous property eras such as decorative cornices, fireplaces, panelling and ceilings were abandoned. So too were those square, splay and circular window bays. Replacing these were flat-fronted houses with large single-pane picture windows.
As society and families change, people began to embrace open-plan living arrangements. In many ways, this period from the 1930s to 1980s was the catalyst for much of what we build today and how we conceptual design, form and function.
21st-century property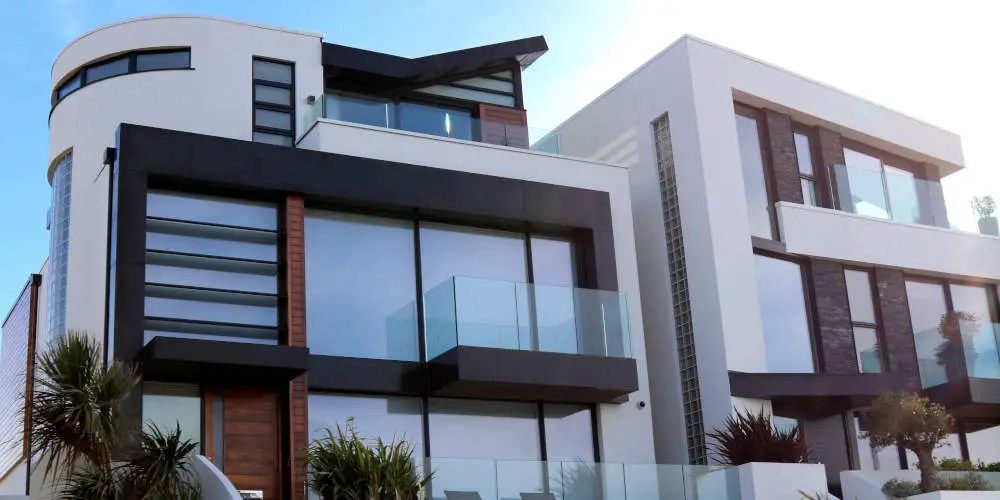 Since the 1980s, architecture has developed massively, even if we draw inspiration from previous eras. Not to mention a few faux-pas we have to overlook!
The majority of people now embrace open-plan living with few, larger reception rooms and a high specification of finish. Many architects have stopped trying to cram in a load of bedrooms and instead have responded to need for more bathrooms and a dressing area in the master bedroom.
That said, the principals and ideals used by John Nash and other architects during the Georgian era, still remain and guide how we design and build homes. They would likely appreciate our use of fireplaces, large windows and the latest technology.
Your favourite property era is?
You should now have a better understanding and be able to identify different property eras including Georgian, Victorian, Edwardian and more current architectural styles. With your new knowledge, you should be able to identify different properties and communicate better with estate agents, architects and builders.