15 Questions to ask your architect before hiring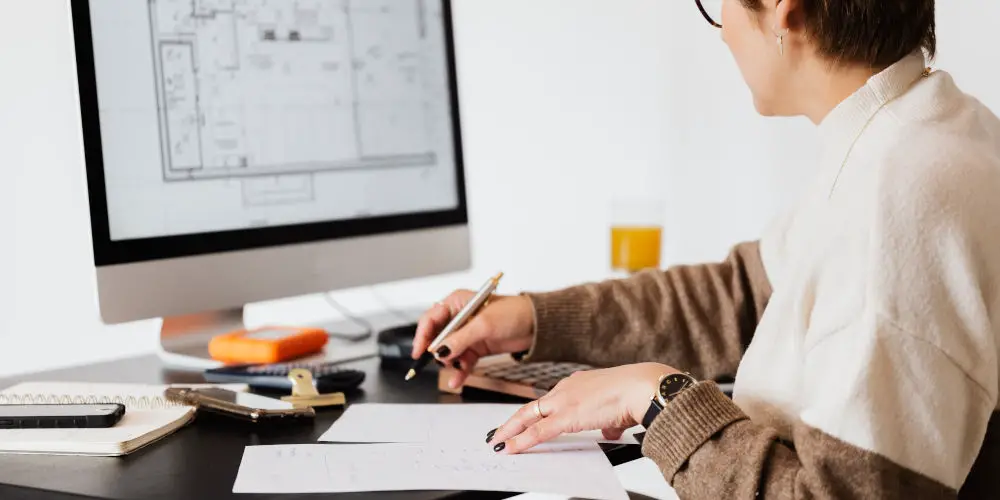 It's relativity easy to find an architect. With a simple online search or using a directory like Houzz, you can find hundreds that are suitable for your project. The Hard part is knowing what questions to ask your architect at the start of the process.
Asking the right question is critical to your project's success whether you're adding a new porch, building a kitchen extension or converting your loft. With the right questions, you can understand each step better and reduce the likelihood of unwanted surprises.
Unfortunately, what should be a seemingly simple task can quickly become complicated. As you're relying on the expert for advice, they might unwittingly gloss over issues or use industry terminology, leaving you unsure or confused.
Regardless of whether you're using a traditional architect or working with on over the internet, here's what you should ask an architect before hiring them.
#1 Can you provide references?
Just become someone is a design genius, doesn't mean they're easy to work with. Quite often, visionaries are difficult to collaborate with! And while it's important that you love their work and their design philosophy, a completed building or project tells only half the story.
Start by asking your potential architect for references from former clients and contractors. You'll need to conduct some due diligence and contact all the references they give.
Ask former clients how easy was it to form a strong working relationship with the architect, how did they prefer to communicate and the frequency. Did the architect stick to the budget and how where overspends handled?
Finally, it's worth asking former clients, what they wish they knew before hiring that architect and undertaking their project. They should be able to give you a masterclass based on their experience alone!
#2 How much are architectural fees for residential projects?
As no projects are the same, the architect's cost will be different. As a service provider, they don't work to a price list, instead, they price each job based on the complexities and scale involved. Confusing matter further, architectural firms can use a range of pricing models.
Before hiring an architect, you must understand what they will charge you and the level of service your paying for. If a firm isn't willing to be transparent about its fees, then it's best to walk away.
On the other hand, you must communicate your budget clearly, and ask potential architects what you can and can't afford. If both parties have clarity from the beginning, you're less like to encounter surprises!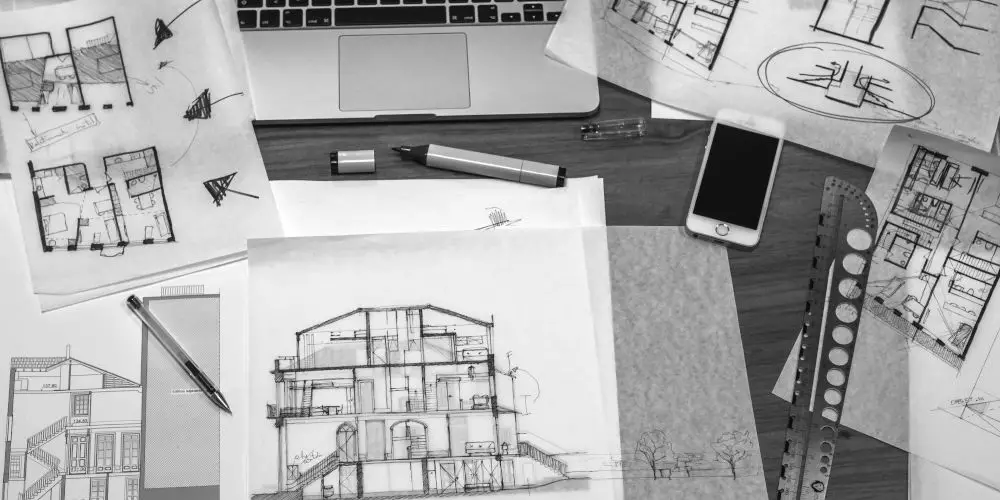 #3 What potential costs aren't covered in the contract?
Quality work costs and even a slight overspend on a seemingly insignificant item can have a big knock-on effect on the total budget. So, ask about elements that could add costs to your budget.
For example, changing the design partway through construction or choosing Italian marble over a simple stone flooring. Both can majorly impact your budget, causing it to be stretched.
It's also worth asking your prospective architect, how many projects come in on or under budget. Ask them to explain why these did and other projects end with an overspend.
#4 How can I be helpful in the process?
There's a thin line between being an inquisitive client, who's interesting in their project but is respectful and one that's a nightmare, thanks to their constant demands.
Thankfully, this comes back to communication! Talk to your potential architectural firm about how they typically work with clients, the amount of involvement they expect from you and their process for handling issues.
Any architectural firm will have processes in place to ensure projects run smoothly and to allow for seamless communication. However, it's worth asking about timelines and workflow, as this brings clarity to the process and allows you to anticipate certain updates or documents.
#5 How much time am I expect to invest in the project?
If you're a big picture person, you might find it hard working with an architect who wants to explain even the smallest detail to you! It's likely, you'll want to provide them with a general idea of the design, budget and timescale, then let them get on creating solid plans from your initial input.
You could, however, want to be involved in every diminutive detail and be willing to spend the time, money and effort to ensure your exact idea is transformed into a buildable scheme.
Consider how involved you're willing to be before hiring your architect. It also helps to be aware and clear about how you prefer to be communicated with. Do you need a weekly email update? Monthly face-to-face meeting? Should they email rather than call?
Having clarity on how much time you have to commit and your expectation, will allow you to hire an architect who can provide a level of service that matches what you're looking for.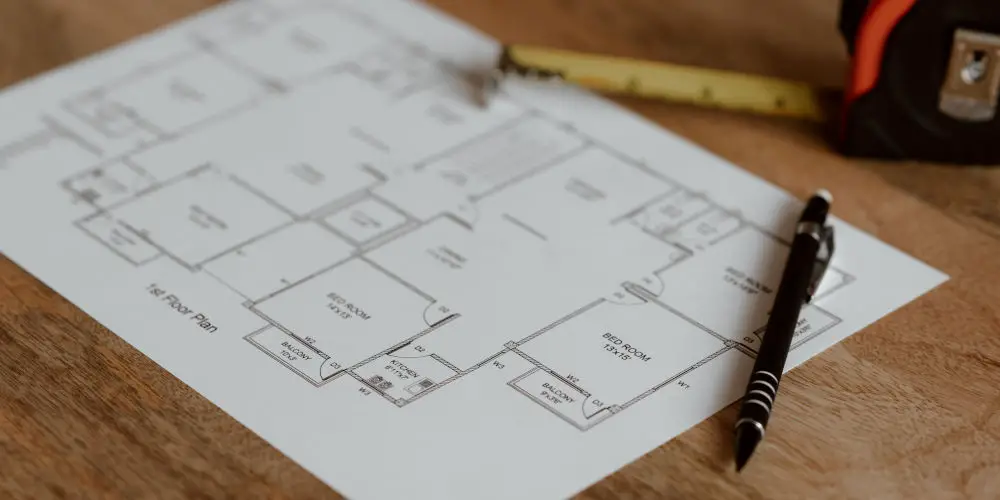 #6 Will I need planning permission?
A range of project can be completed under Permitted Development rights (PD), meaning you're not required to apply for planning permission. Not having to jump through the planning hoops, means you can break ground now and have less stress to deal with.
Your architect will be able to advise you whether or not your project will need permission. They should have a good understanding of your local planning authority's policies and what they are likely to approve (that said, they can't guarantee this and if a firm does, run away!).
It's worth asking them about their experience dealing with your local planning authority and what their success rate is.
#7 Is a measured survey essential?
Having accurate measurements will ensure you don't end up with gaps between your walls or floors that don't quite fit. Most architects will want to measure every centimetre of your home to ensure their plans are accurate. Typically, they'll charge you £450 for this service.
However, it's often unnecessary, especially if you've purchased your home within the last 20 years. You should be able to find a copy of the plans, with many available online.
In the rare chance you need a measured survey, ask your architect what technology they will use to ensure accuracy and efficiency. There's no reason to have someone walk around with a tape measure when there is technology available that speeds up the process dramatically.
#8 How long will the design and construction processes take?
A common point of friction is the timescale. You might think you've agreed on 6-months to complete the project. However, your architect has set that timescale to gain planning as they're aware of just how slow your local planning authority is.
You should understand how long each phase of the project will take. For example, your architect may only need a month to draw up plans yet hiring contractors could take a few months. A project you believed could be finished in a few months, might take a year to complete.
If you understand before adding an extension that it will be a 2-year project, then you can either move out while work is ongoing or make the mental adjustment to cope. Longer if you give changing your mind or want to explore different materials or finishes.
Your architect should be able to provide advice on how to reduce the project timeline by employing new construction methods or materials. However, you need clarity before you embark on any project to ensure it keeps moving!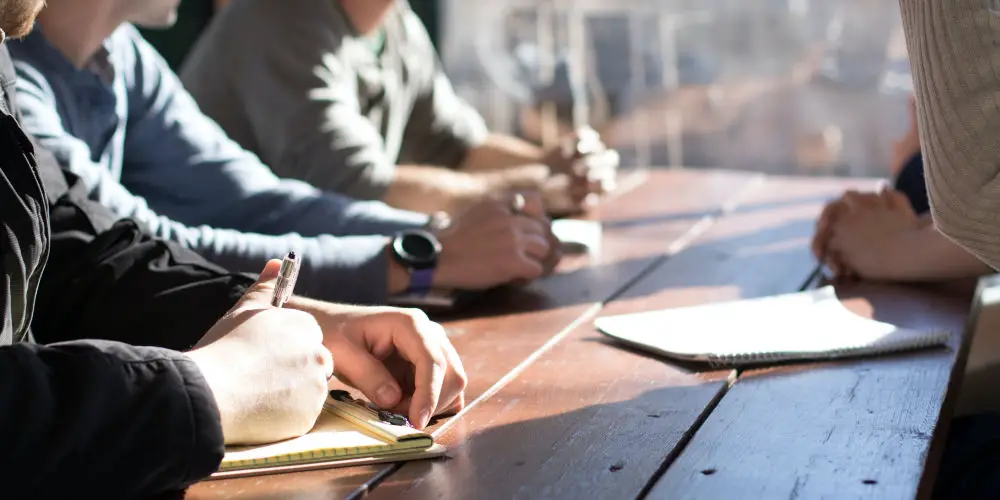 #9 What insurance cover do you have? Do your firm have any outstanding legal issues?
You don't want to work with a firm that is getting sued, involved in a legal challenge or could be wound up due to insolvency. Any of these issues could set your project back by months or even mean you have to restart from square one.
For your peace of mind, you'll want to ask for proof that the firm has insurance. Ask them if any current or former clients have claims against the firm, and find out more about any claims before signing contracts.
#10 Do you see any potential challenge with my project?
Do your plans include an unusual design, live in a conservation area or your property is grade listed? These reasons and more could add challenges and complications to your project that need to be overcome.
So it's worth asking your architect early in the process if they foresee any challenges or issues to your project that might make it exceed the budget or cause the builder difficulties. It's likely, they can suggest a solution that will help you manage costs, the timeline or your expectations.
Even if you can't find a solution to your problem, understanding what's involved can help you mentally prepare.
#11 Will I be working directly with you?
A common problem with larger architectural firms is that you first meet with one of the partners who convinces you to buy. Your project is then designed by someone different in the firm, with who you have little contact or relationship.
So, ask who will you be dealing with and ensure you spend time with them to explain your project. You might find, that the partner you meet will oversee a designer and will use their experience to ensure your brief matches the final design.
Also, you'll need to understand how they best communicate. Do they prefer calls, email or face-to-face meetings? If you're working with a team, who is your point of contact and how best to get hold of them?
By having a solid working relationship with everyone who will work on your project, you reduce friction, make quick decisions and be confident that you're in control.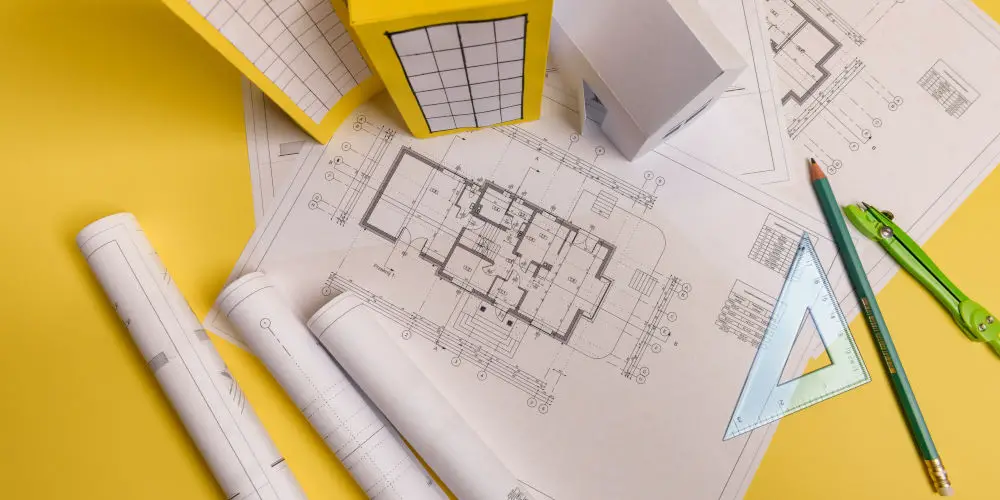 #12 Can you recommend a builder or trades?
it's likely your architect has a list of preferred builders and trades, with who they regularly work and have strong professional relationships. Even if you have a few in mind, it's worth asking your architect. They can often provide objective feedback on builder quality, timeliness, and costs.
#13 What's your relationship with the builder or trades?
In a building project, everyone is interdependent. For the best results, you want your builder to understand the architect's vision and be able to accurately interpret drawings. Any misunderstanding can result in more costs or need extra time to complete the project.
It's worth asking your architect if they will be available during the building process or if you will be dealing with the builder or trades directly. Ask them how much this service costs and if they offer project management as well.
#14 How can be more environmentally responsible?
If you're trying to build more sustainably or are concerned about your environmental impact, then ask your architect how you can reach these goals. It could be as simple as adding solar panels to your home to make your home more energy-efficient.
You might need to spend more to increase your home's energy efficiency and reduce its carbon footprint. However, you should calculate the short- and long-term return on your investing.
It worth asking your architect for proof of their experience in energy-efficient design in previous projects. The more questions you can ask your architect at the start, the better you'll be able to stay true to your ideals.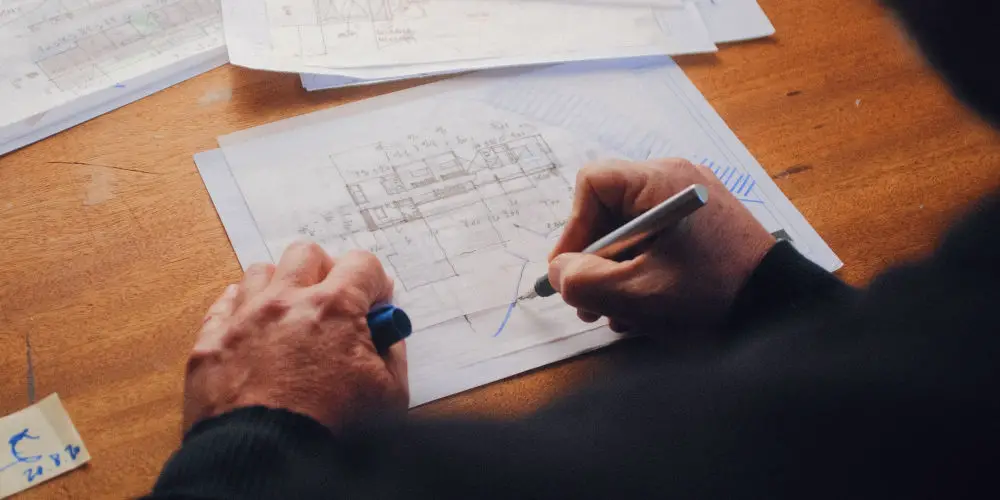 #15 Will the completed project impact the value of my home?
Even if you never intend to sell your home, you need to be aware of what impact completing your project will have. It makes little financial sense to spend £10,000 on a new utilities room, only for your home's value to rise by the same amount.
Of course, an architect can't guarantee the state of the housing market in a year or two, but they will have an understanding of what features are valued higher than others. For example, a large kitchen dinner over a walk-in-wardrobe or basement man cave.
Use these questions to ask your architect
As you now have a range of questions that you can  ask your architect before hiring them, you should feel empowered to make the right decision. The questions you don't ask are usually the most important. There's no such thing as a stupid question. So don't be afraid to ask!
By building a strong relationship at the start using clear communication, you will be able to deal with issues quickly and reduce friction, while ensuring your project runs smoothly.