9 Quick spring cleaning tips for a blissful tidy house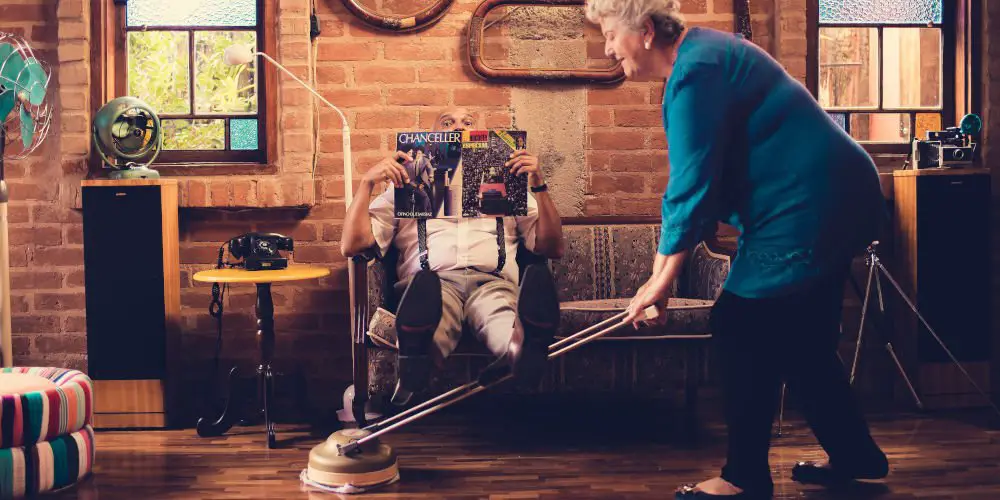 If you hate having to spring clean, don't worry. Secretly, we all do! Thankfully the process can be made more enjoyable with a few quick spring cleaning tips and a new perspective.
Thankfully, our favourite quick spring cleaning tips involve more effort than cash yet produce fantastic results! So, if you're ready, then let's get our spring clean under way with some useful tips and tricks!
#1 Buy nothing month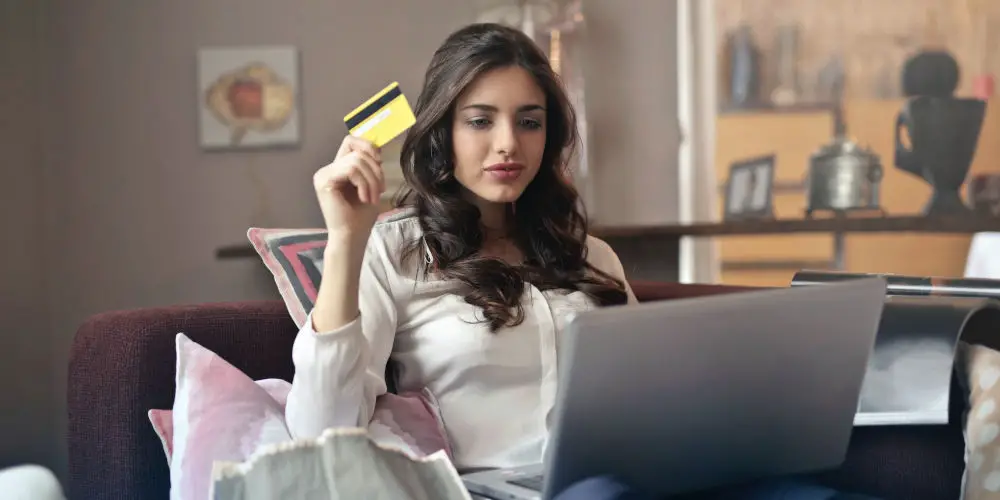 The first of our quick spring cleaning tips might seem odd as it involves no cleaning at all. However, having a buy nothing month will change your perspective.
In our house, we always start the year off with a buy nothing month. We aren't always successful, but it helps us to focus on using what we have better. Also, thinking about each purchase means we'll make better choices.
You can start your buy nothing month at any point, don't wait for January!
Don't think you can survive a whole month without a purchased? Try it. If you can't, try one in, one out.
#2 Sell unwanted stuff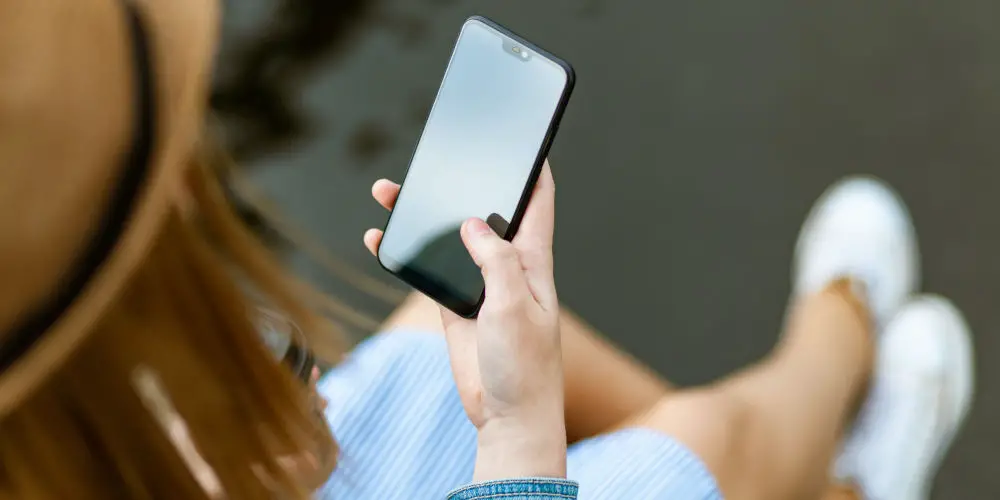 Whether you opt or a one-in, one-off policy or go full cold turkey, getting rid of stuff is worth it. Spring cleaning is more about re-evaluating what you have and start decluttering when overwhelmed as it is about cleaning.
As starting is the hard part, where should we begin?
Our first tip is to break it down by room. You'll never start or complete the process if you have a whole house to do. So start small and snowball!
Start with the shed. Pile up all that either need to be sold or binned.
With the to be sold pile, grab out your phone and list on eBay, Facebook Market and Gumtree. All have fantastic apps which make listing items super easy.
Another option is to hold a garden sale. While primarily an American idea, it can be a quick way to sell items and works well here too!
The best pricing strategy is to look for similar items and price your items around this amount. If you sell on eBay, you'll need to factor in selling fees and postage costs. Be smart, don't get left out of pocket.
Even an hour of listing items for sale will reduce your pile massively. Plus you'll make some cash while you're at it!
#3 Cleaning supplies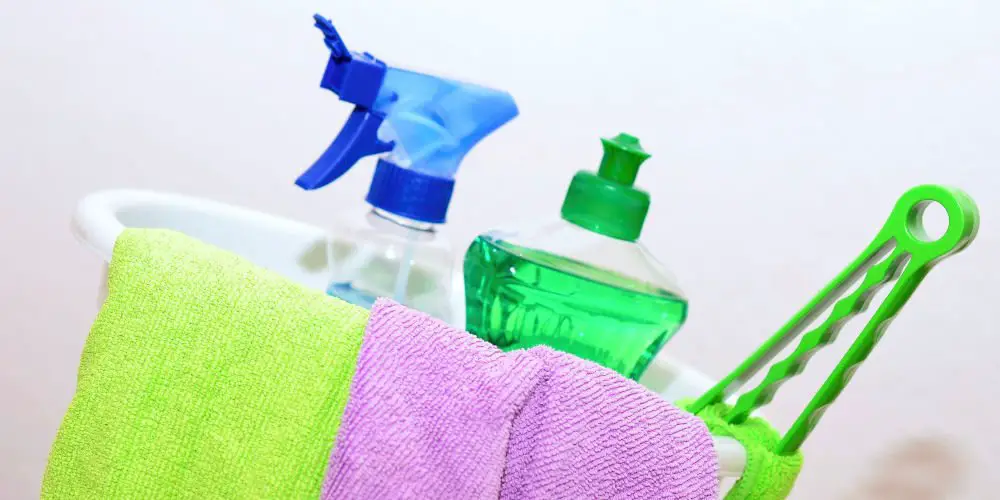 Before we raid the supermarket for cleaning supplies, it's worth tidying the cleaning cupboard.
Get rid of as much as possible. Dirty clothes? Bin them! Bottles with a tiny amount left? Bin! Last year's rubber gloves? Meet the bin!
So with a clean cupboard, what products do we need for a successful spring clean? Of course, this will depend massively on your house and allergies. However, here are some basics we all need.
Clothes
It's worth having a range of clothes available including J Cloths and Microfibre Cloths. You can use both on pretty all the surfaces in your house
Sprays
Our cupboard wouldn't be complete without a can of Pledge, a bottle of Flash Kitchen spray, a bottle of Duck Dissolves Limescale and a Dettol Bathroom Cleaner Spray. These 4 bottles enable us to clean everything in the house!
A lot of people still use bleach for a range of applications and so it's worth having a bottle in the cupboard.
Bags
Most vacuum cleaners are bag-less but we have a soft spot for Henry, who requires a bag. So it's worth topping these up as well as bin and food waste bags.
Special
If you have blinds, then you probably need a specialist cleaning tool in order to keep them in top condition. We'll come on to curtains shortly.
#4 Plan of attack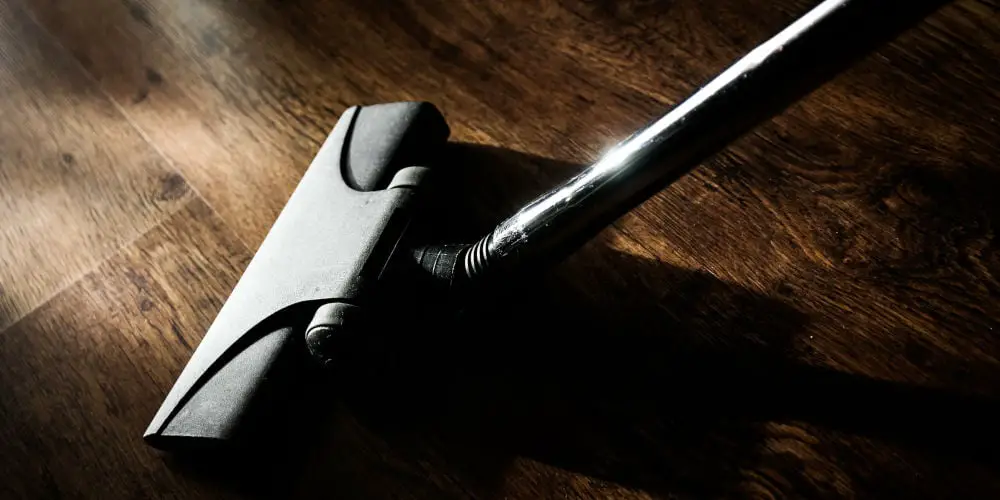 This sound like hard work itself. However, being realistic for a second, even with some excellent quick spring cleaning tips, you can't clean your whole house in a weekend. It simply won't happen.
Instead, place yourself. Plan to tackle a new room each night or try to get a few rooms done over a weekend. This way you'll make light work of your spring clean and get it done quickly.
The best way to achieve any goal is to break it down into steps and try to complete one step at a time. For example, you could start in the kitchen and clean the cupboards on the first night, clean your oven on the second and then floors and ceiling.
#5 Touch up paint and grout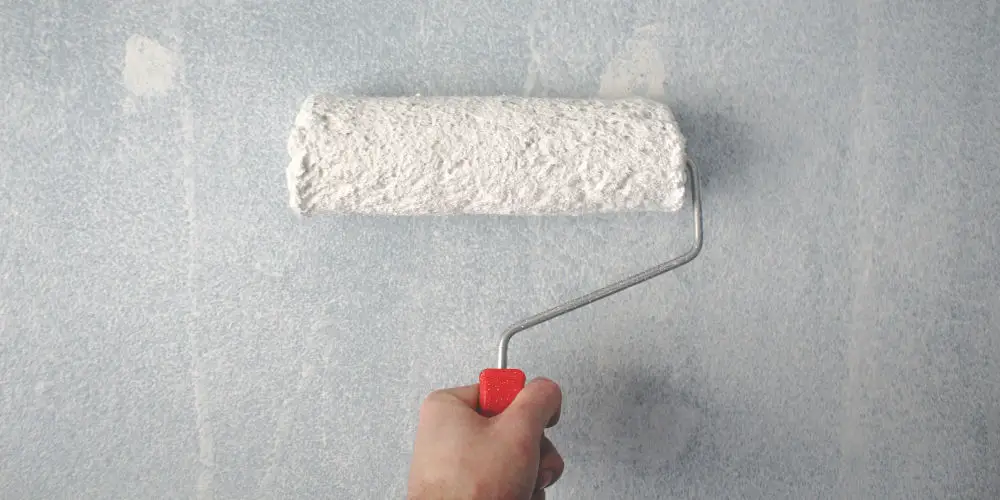 With the cleaning under way and hopefully some of your stuff sold, it's now time to handle a few of the larger jobs.
A few scuff marks on a wall is bound to stick out. Before painting, it's worth walking around the house, making mental notes as you go. Next, it's time to grab a tester pot of paint or two and lightly paint over any marks.
You shouldn't need to prepare the wall, so you can start painting straight away. Just be aware that the more coats you use, the more likely the touch up is to show.
With the walls looking fresh, let's turn our attention to the bathroom. Even good quality grout starts to darken within a few months, and while you can clean tile grout, sometimes it's best to re-grout.
Thankfully, you can now buy grout by the tube. Not only is this easier to work with, but it also keeps the leftover grout fresh and ready for the next time.
Using a cutting knife, start to remove the old grout. You may need to try a second time to fully remove the grout. With the old grout gone, simply follow the instructions on the tub and leave to dry.
With a few hours of work, your home's interior will look refreshed.
#6 Floors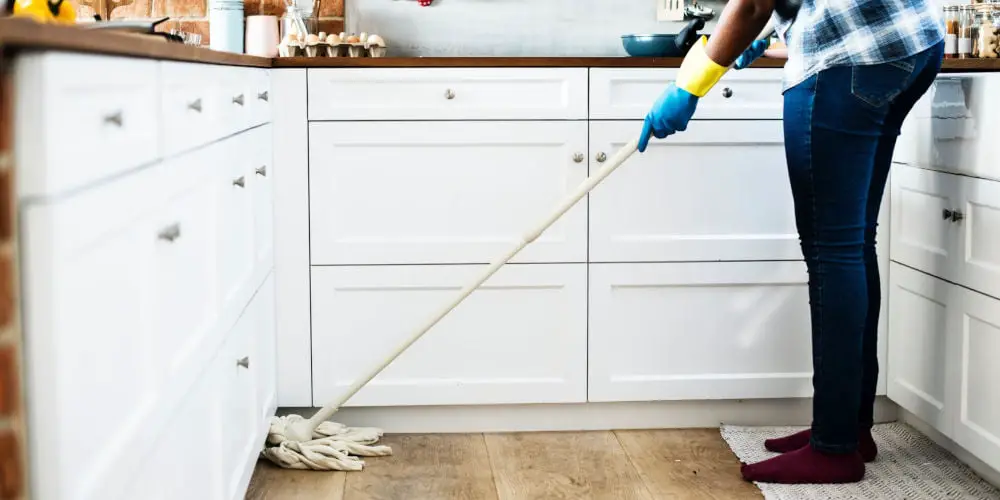 Unless you love vacuuming and mopping, it's likely that your floors could do with some care. There's a load of home-made carpet and floor cleaners you can make yourself. And you probably have most of the ingredients already.
Reader Digest has a fantastic list of 17 carpet stain removers that you already have at home. These include beer (great for removing tea/coffee stains), club soda (helps to loosen tough stains), and vinegar (aka the superhero of stain removal!).
All of these quick spring cleaning tips also work superbly on wood and laminate flooring. So use what you already have and save money!
#7 Ceilings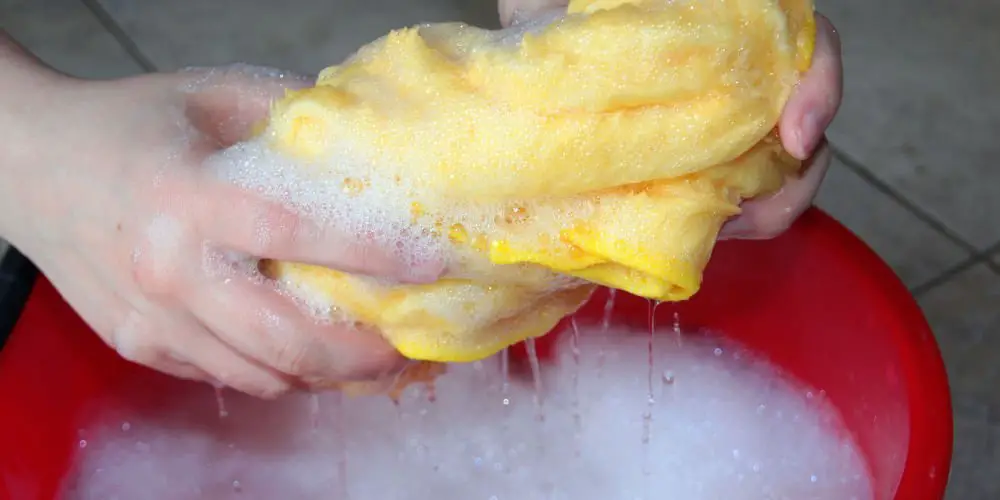 If we only lightly clean our floors, how do our ceilings feel?! In most rooms, you can lightly dust with a feather duster, especially in the corners. It's time to banish cobwebs!
Spaces like hallways, the main lounge and guest rooms, deserve a good wipe down. You don't need anything fancy. A sponge mop and a bucket of hot soapy water will be more than enough.
Bathrooms will need a bit more TLC. So it's worth going over the ceiling a few times with your sponge mop and soapy water.
Before you fill your bucket, make sure all cobwebs are banished. Get any in your bucket and you'll have to start again! Yes, they're a nightmare!
#8 Curtains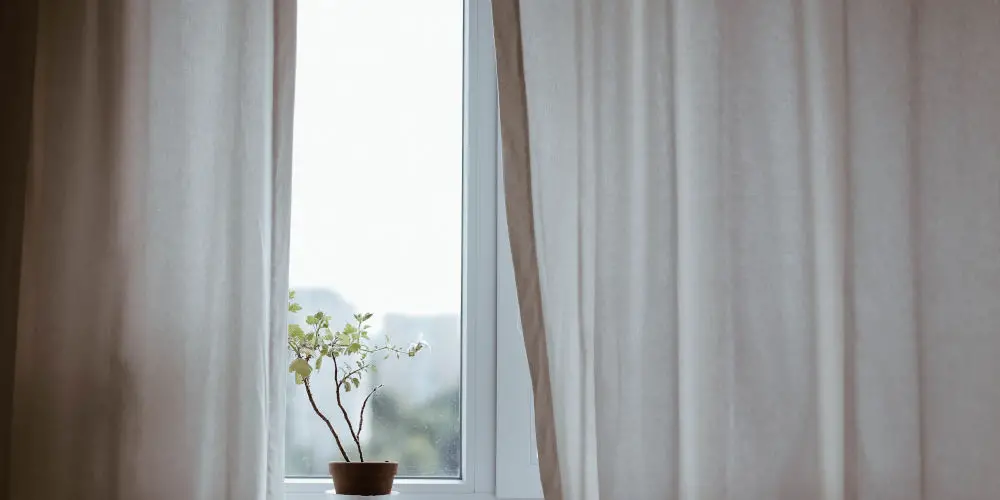 Curtains and net curtains are often left dirty for years. Don't worry as we've all been there too. Thankfully, with some spring cleaning tips you can stay motivated!
As part of your spring clean, it's worth work room by room and washing curtains. You don't need any special product. But do remove all the hooks before you start your washing machine. Loose hooks can cause havoc!
Net curtains, on the other hand, need a little more TLC. We would recommend against bleaching them as they are likely to disintegrate quicker.
Instead, use a net curtain whitener each year (usually available at your local pound shop) and budget to replace them every 5 to 10 years.
Like everything in the home, with some care over the year, curtains should last for at least 15 years.
#9 Garden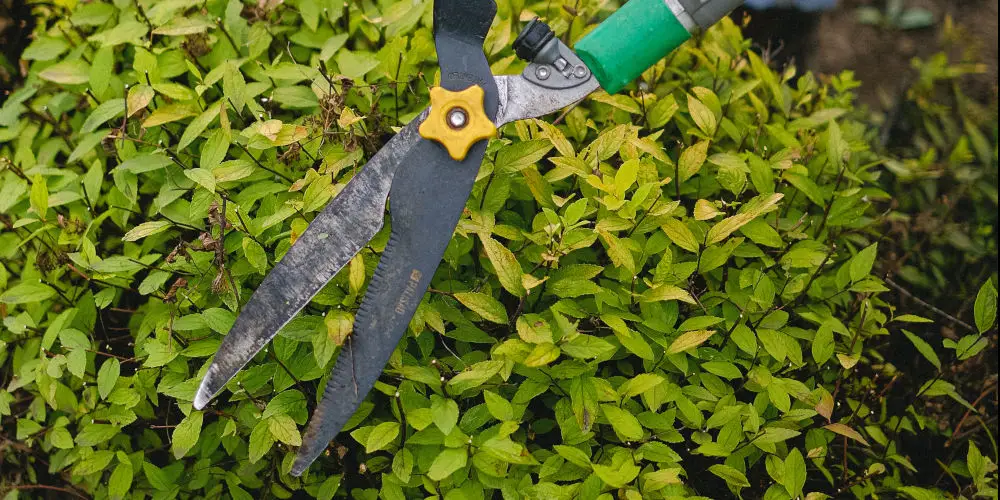 No list of quick spring cleaning tips would be complete with tending to the garden. And like the indoors, pace yourself and try to complete a few tasks here and there.
Since spring is the time to work on your lawn, there's plenty to do. Don't worry, simply follow our seasonal lawn care plan!
It's also worth thinking about little tweaks you can make in order to beautify your garden. Spring is a fantastic time to clear old plants and trim shrubs.
And while you're tidying your garden, reward yourself with a few pieces of the best rattan garden furniture. It's worth the investment as they'll last for many years to come. Plus, they can be left outside in the winter.
Get started with these quick spring cleaning tips
While procrastination never hurt anyone, not planning did! Well, maybe not! Hopefully, these quick spring cleaning tips have inspired you!
The best way to get your house and garden spring clean under way is to start today. Remember to break tasks into step and reward yourself as you go.