15 Ways to use repurposed furniture within your home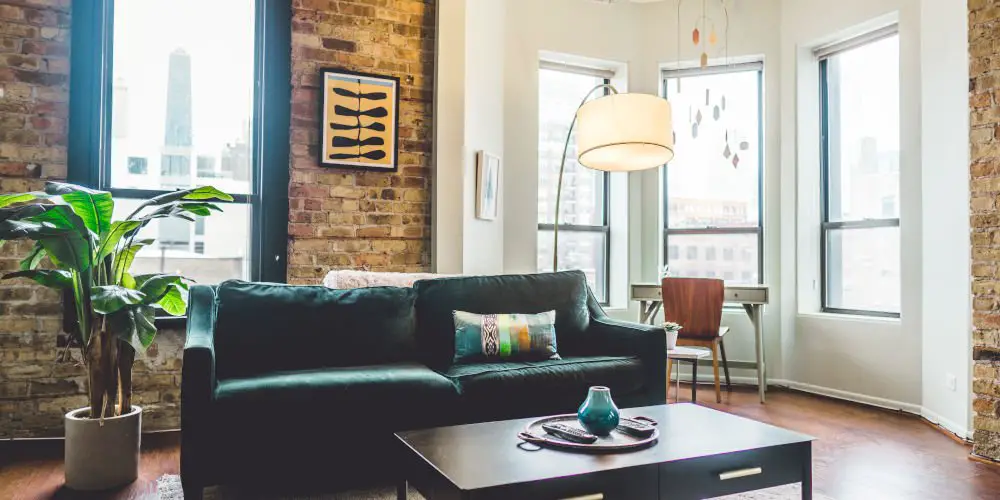 If you're redoing a room or even your whole home, you don't need to start with a blank canvas. It's a great idea to use repurposed furniture. Not only do you save money, but you can also create some unique pieces with some effort and a little cash.
Some may call it upcycling, other will simply claim they've repurposed furniture they already had. Regardless of what you call it, you're transforming a tired-looking piece into something new without splashing too much cash.
Here are our favourite ideas, tips and tricks to create and use repurposed furniture within your current interior design.
#1 Refinishing furniture with a vintage look
Quite likely the oldest trick in the book. You can take a new piece of furniture and refinish it to look older. Achieve a more vintage look with a wash of paint and some light distressing. Regardless of the piece looks antique or modern, you will have a unique piece of repurposed furniture!
#2 Pair vintage dining table with modern chairs
Buy an older dining table and pair it with modern, streamlined chairs. The trick is to layer several older pieces with newer ones.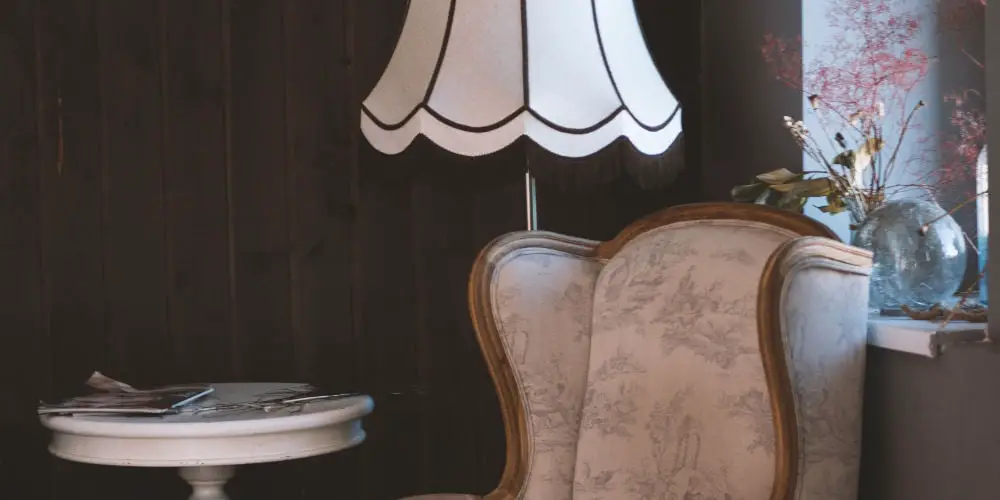 #3 Grandma's rocking chair
Some of held on to grandma's rocking chair as it often holds many sentimental memories. Thankfully, even if your home has a contemporary design style, you can slightly update it and incorporate it in.
You could refinish it in a darker stain and reupholster it in a bold fabric. The once tired rocker will morph into a favourite piece for your home.
#4 Vintage lighting adds character (and saves money too!)
A superb way to add a retro touch is vintage lighting. You can usually source lighting from antique stores, on sites like eBay and Etsy, and skips!
Be aware, that you might need to pay an electrician to check and re-wire them to ensure they are safe. You might get lucky and find one in perfect working condition that's ready to be hung and used!
#5 Transform an old mattress into a daybed
The average mattress may have a lifespan of 7 to 10 years, after which you can repurpose all or part of them. For example, if your child is upgrading, you can use the twin mattress to make a daybed or loveseat.
#7 Unique placement
Consider how you might use furniture in a new way. You could, for example, use a chair as a bedside table or two ottomans in place of a coffee table.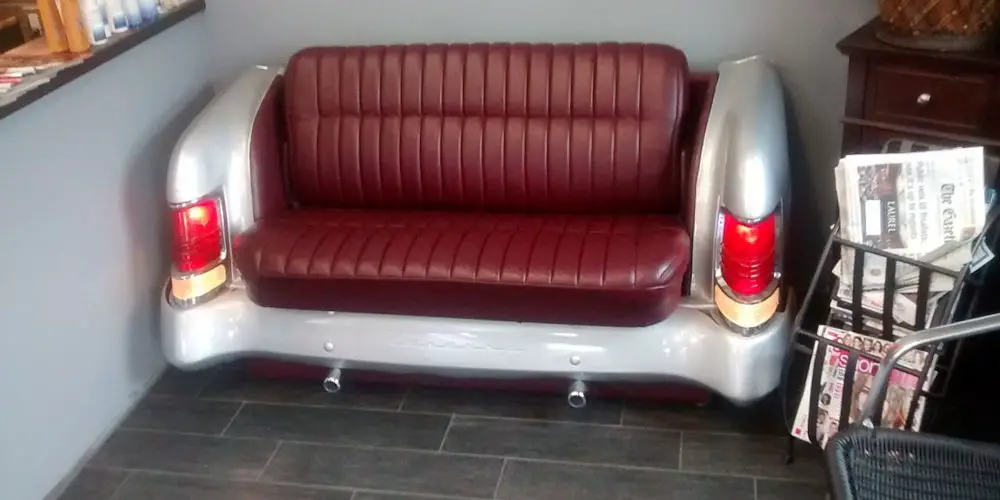 #8 Repurposed furniture as a chic kitchen island
One of the simplest DIY projects you can try is to transform dressers into mobile kitchen islands. Simply give it a new lick of paint, add wheels and cover the top in plastic, making it easy to wipe down.
With an hour or two of work, you'll have created a fantastic handy moving workspace for patios, terraces or even as you watch TV.
#9 Bookshelves and tables are great for repurposing
A good coat of paint will completely change the look of a piece, allowing you to use old furniture into a new space. Look for bold yet simple shapes that will combine well with other pieces.
For example, a pair of vintage side tables can be stained and placed side by side. Paired them with a new, contrasting top to make a location that's ideal for the TV or even as a dining room buffet.
Any old bookshelf can be painted and filled with labelled baskets to make convenient storage for all the family by the back door.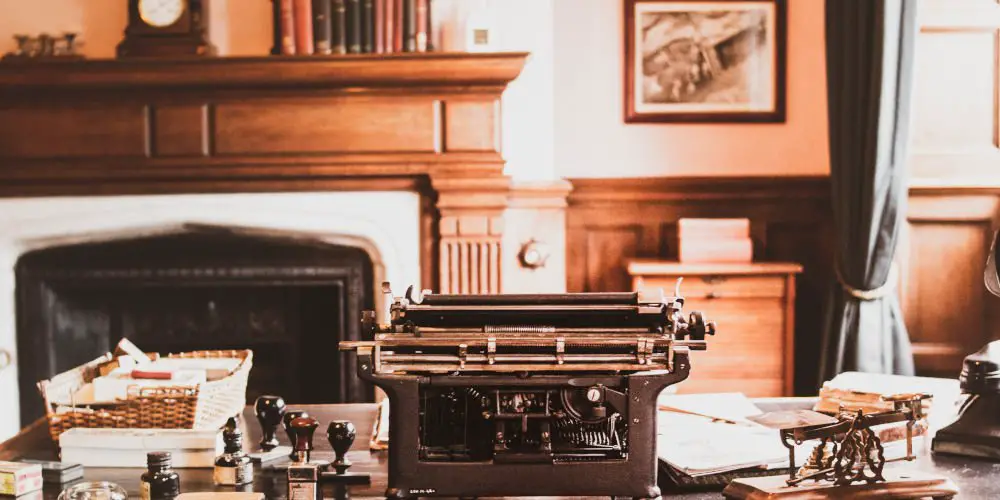 #10 Always buy vintage baskets!
Vintage baskets are an ideal home accessory, whether you're storing shoes, umbrellas or as a garden in a pot! You could even use them both indoors and outside as moveable kids toy storage. Such a fantastic way to use repurposed furniture stylishly!
#11 Unexpected reupholster
Another great way to incorporate repurposed furniture is to reupholster the piece in an unexpected way, such as a textured fabric on the back and two tones or a solid and print for the front.
#12 Create a colourful centrepiece from old bottles and vessels
If you save old bottles for recycling, consider using them to create an interesting and colourful centrepiece for your dining table or mantle. You can mix bottles with vases and use colourful ribbons to create a greater sense of harmony.
#13 Grandpa's desk
Just like with grandma's rocking chair, your grandpa's vintage desk is ideal for repurposing! It's worth having the desk refinished in a more polished version of its original hue and add new black leather inserts.
You could place the desk on a modern, chunky wool rug and use accessories to tied the two design eras together.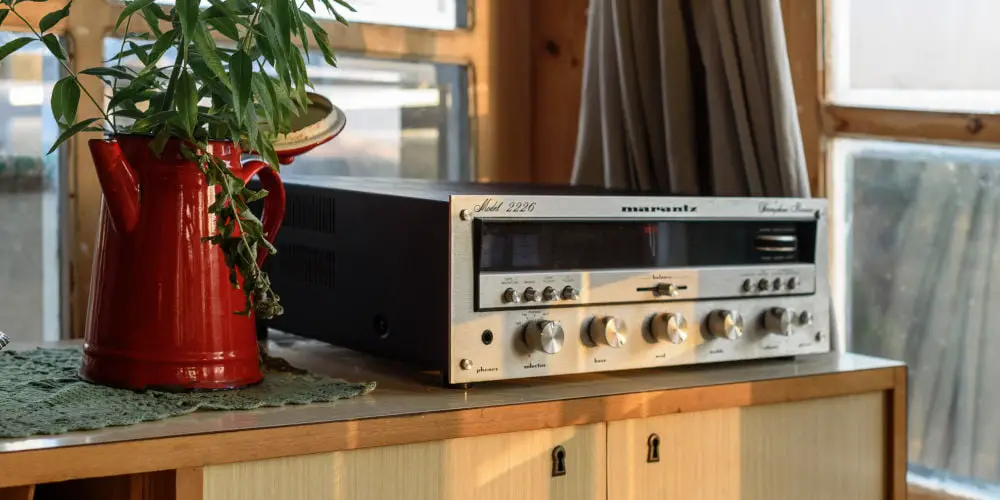 #14 Serving bowls
Most people have platters or serving bowls of some sort, usually hidden in the back of a kitchen cupboard! These pieces are ideal as centrepieces on a coffee table. You can also use them to hold keys on a side table as you walk in the door.
#15 Embrace the timeless quality of repurposed furniture
Many pieces of repurposed furniture work well in a home as they soften harsh modern lines with their vintage charm. These unique pieces add a story to the interior design of the home. Who doesn't love a good story of how you create such a unique home?