Rightmove vs Zoopla: Easily find your next home!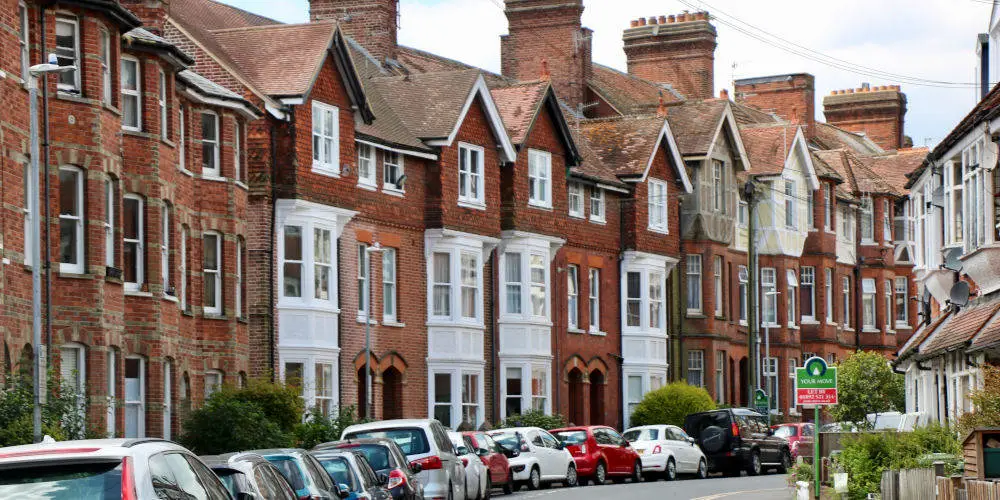 PUBLISHED: 7th September 2019 | LAST UPDATE: 1st February 2022
You're likely to start your property research on a property portal, either Rightmove vs Zoopla. They're a fantastic place to begin dreaming and looking for a new property as well as trying to estimate what your property is worth.
Before the internet took over, searching for a home was quite time consuming. You'd either have to spend the morning visiting local estate agents or trawling through the property section of your local paper.
Now within a few clicks, you can view thousands of properties within a few miles of your current home. You can do it all, cup of tea in hand without leaving your sofa.
It's likely you began your search on either Rightmove vs Zoopla. They dominate the UK property market.
While there are other options available, these two are where the action takes place and many smaller sites rely on their data. The Rightmove vs Zoopla battle is fierce! But which portal is best?
Rightmove
Rightmove was founded at the turn of the millennium by 4 of the country's largest estate agents. Over the nearly 2 decades since Rightmove was founded, it's become the UK's largest online real estate portal and property website.
Just to put this into context, Rightmove receives over 130 million visits each month, collective this adds up to over 1 billion minutes spent on the website.
At any given time, there are over 1.1 million UK residential properties advertised from just over 20,000 estate agents and developers. Of course, these numbers are much higher if you include commercial real estate and overseas properties.
Zoopla
Unlike Rightmove, which was founded by the industry, Zoopla was started by two internet entrepreneurs in 2007. Their other big hit was LoveFilm, who offered DVD rentals via post.
Over the years, Zoopla has grown into the second-largest property portal in the UK with around 32 million monthly visits. There are slightly over 900,000 UK residential properties advertised from around 26,000 agents and developer.
Like Rightmove, the numbers are higher when you include commercial real estate and oversea properties.
As a technology-led brand, the group has acquired several websites such as Money.co.uk, uSwitch, PrimeLocation and Hometrack.
Other portals
It wouldn't be a fair fight if we only considered Rightmove vs Zoopla. In the last few years, several companies have tried to enter the market, with some being more successful than others.
Coming third in the portal race is OnTheMarket.com (OTM). Like Rightmove, OTM was founded by estate agents who want to take back control from the big two. Their initial goal was to overtake Zoopla, but have so far failed.
Currently, OTM has around 700,000 properties advertised on it and gets around 25 million visits each month.
In the past websites like Prime Location, FindaProperty.com and Globrix were also property portals. However, Zoopla has snapped them up and rolled all but Prime Location into their main portal.
The other factor to consider is that most of the property data we see comes from either Rightmove or Zoopla. For example, both have powered the property section of the London Evening Standard.
Often if you see a property advert on a website, the data comes from Rightmove or Zoopla. Look for the "powered by" link to confirm where the website is getting it data from.
While many other smaller portals do exist, buying and selling properties is about exposure. You could find a fantastic niche portal but it'll unlikely to enable you to sell your property as fast as the big three.
Aggregators
In addition to the big 3 property portals, there are a few websites which collate all properties into a single place.
If you're busy and only want to track one website, then have a look at either Home.co.uk or Nestoria. Both websites search the web for new properties and then collate them into a single list.
As mini search engines, these websites save you time, effort and money when looking for a property.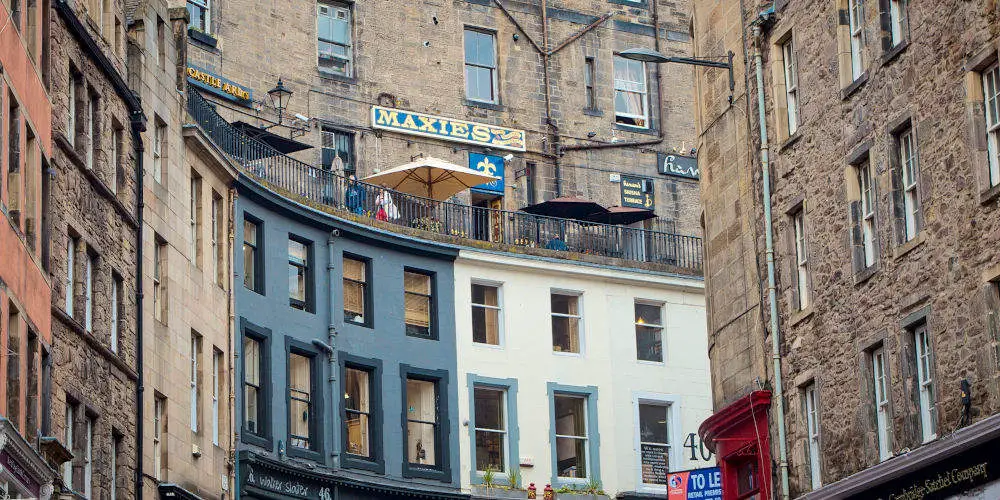 Which is most user-friendly
Most people have a preference, they're either more of a Rightmove vs Zoopla person or the other way. However, it's a personal thing.
The big three work in a similar way, so the difference can be quite subtle.
All allow you to view a list of properties available for sale or rent within a set area. You can view at sold prices for a particular property or street. Usually, they'll show you the original listing plus the sold data from Land Registry.
You can even search for agents in your area and request a valuation. There's no need to call your local estate agents! In addition to residential properties, all three have sections dedicated to commercial real estate and overseas properties.
The main difference between Rightmove and Zoopla is how you can filter results. In comparison, OnTheMarket.com offers fewer filters to sort results by.
For example, both Rightmove and Zoopla allow you to prioritise results by adding a keyword or phrase (such as "swimming pool" or "double garage"). Both portals allow you can filter result by features like "retirement only", "garden" and whether it's a new build or not.
On Rightmove, you can include properties that are "Under Offer" or "Sold subject to contract". You can even filter result by when they went live.
Whereas Zoopla allows you to filter properties that are "chain free" or have recently been "Price-reduced".
Zoopla also offers automatic valuations. While some feel this feature pushes them over the edge, these figures are usually incorrect as how to value a property is both an art and a science.
How do agents fit into Rightmove vs Zoopla?
Without estate agents, the portals wouldn't exist and so there's would be no discussing Rightmove vs Zoopla! Of course, agents don't need to market their properties on a portal. However, for most types of properties, being listed on the portals is a part of an effective marketing strategy.
What the portals are fantastic at is marketing and gathering data.
Historically it was hard for estate agents to attract buyers who were looking to move into your areas as they had a limited marketing budget. Thankfully that's no longer the case as you can view millions of properties as long as you have an internet connection!
It's much easier to sell properties if you have millions of people looking at a single website each week.
In terms of data, all the portals monitor when properties go live and if they sell. This means they can estimate how long your property should take to sell and what's the optimum price. Just ask any estate agent!
Also, the big three portals gather data from multiple sources to feed their "sold prices" tools. Instead of searching for hours, this data is available within a few clicks.
None of the portals offer viewings, help to negotiate a deal, or are there when you need some reassurance. As the portals offer an effective way to market properties, agents can focus on providing excellent service throughout the buying or selling process.
Estate agents will be here for a long time to come, even if they continue to evolve!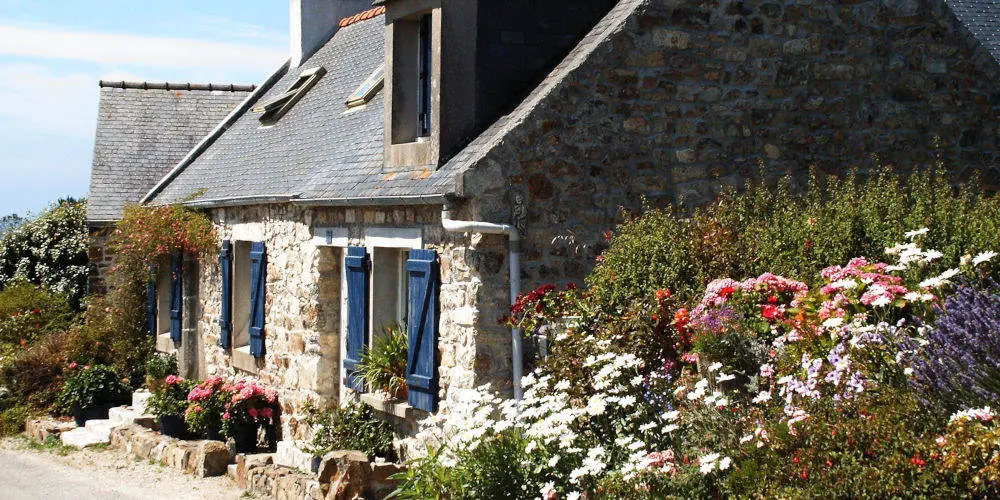 Can I list directly on property portals?
There no way for sellers to list their property directly on a portal. So, you'll have to use an estate agent. However, if you think you can do a better job than your local agent, then use an online estate agent.
Typically, the online-only estate agent charges a flat fee to ensure your property is listed on the portals.
Rightmove vs Zoopla
When it comes to settling Rightmove vs Zoopla, it comes down to personal preference and there's no simple answer.
Zoopla is far more advanced with data, thanks in part to some of their acquisitions like uSwitch and Money.co.uk.
Rightmove is easier to search for property as they offer more options to filter results by.
OnTheMarket, while still good, displays only a selection of the number of properties that the other two do.
For us with Rightmove vs Zoopla, we'd create a supersite that uses Rightmove for listing properties to buy or rent with Zoopla's data and comparison shopping tools.