How to find a self build plot: 17 Creative ways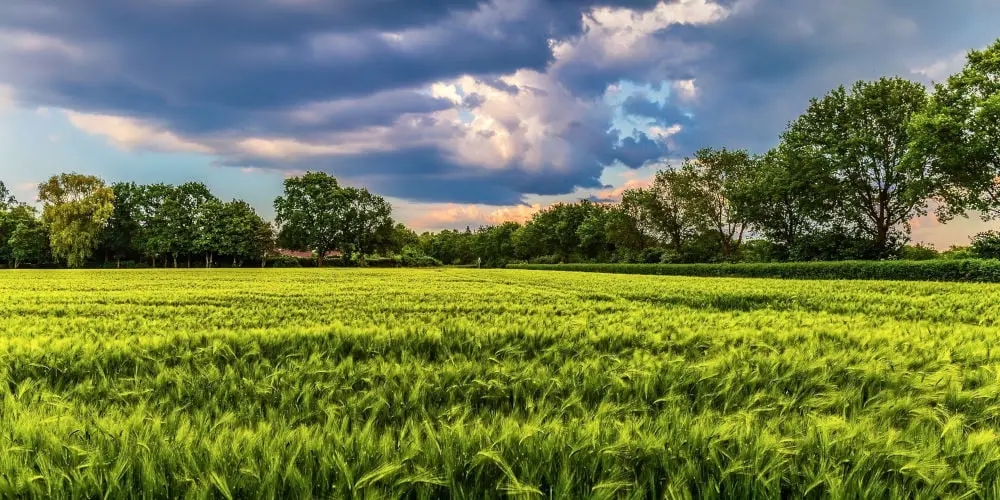 Finding the right self build plot for your dream home is tough. It's easily the hardest part of the process. Everywhere you look seems to lead down a dead end yet finding a suitable piece of dirt should be easy?!
While you can find a few ideas for plot finding in our piece on how to self build, the topic really deserves its own in-depth piece as it's the often the longest part of the process.
In this piece, we'll cover general advice, our top tips and tricks, and 17 ways to find your dream plot.
Before looking for a plot
There is so much to consider before you start looking for land. Firstly you need to understand some of the pitfalls you'll encounter.
Land Scams
Always in the news, land scams have existed for years. While they might be selling worthless strips of land to investors, it's easy for a self builder to get caught out as well.
If someone calls you out of the blue with an "unbelievable deal", they usually are right. It's unbelievable! Don't buy the hype and do your own research including talking to your own lawyer. otherwise you might end up owning useless green belt land.
Buying without planning
One of the biggest mistakes we see is people who hurry to purchase any old parcel of land without correctly assessing whether it's right for their intended self build project.
They usually forget to consider if they can get planning permission for what they're hoping to build. Let alone consider how long the planning process will take. They also fail to plan what happens if they can't get planning.
The sad reality is that planning isn't a science, it's an art. You can tick all the boxes and still have your application refused.
Instead of purchasing a plot outright, get a specialist lawyer to draft an option contract.
The basis of this means that if you get planning permission for your design, then you agree to buy at a certain price. If your planning application is unsuccessful, then you can walk away.
Your lawyer will negotiate a fixed time period for you to gain planning and a buy price. Hopefully, your lawyer can persuade the seller to sell without restrictions or an uplift clause.
Your team
This might sound a little far fetched, but it's worth having a list of key people.
Your list should include a mortgage broker who deals with self build projects. You need a good lawyer who understands land option contracts and self building.
Having an architect, builder or kit house company in your sites are also well worth it. So start researching now.
The fundamentals
Finally, before starting to search for a suitable plot, consider the following fundamental questions:
Which areas do you want to live in?
What's your land budget?
Do you want a small garden or a few acres?
What are you planning to build (bungalow, two-storey house, 12 bedroom mansion)?
#1 Go for a walk/drive
Starting with the oldest trick in the book. If you want to find land locally, get on your feet and start pounding the streets.
Walking works best as you're solely focused on looking around and not on driving. You could look for unloved properties, houses on big plots, empty homes or disused brownfield sites.
Don't over analyse, just make a note on your phone of the location. You can sort and research potential plots better at home.
If you're planning to drive anywhere, try taking a different route from the last time. You might not see a suitable parcel of land most times. However, if you do, it could be a golden opportunity.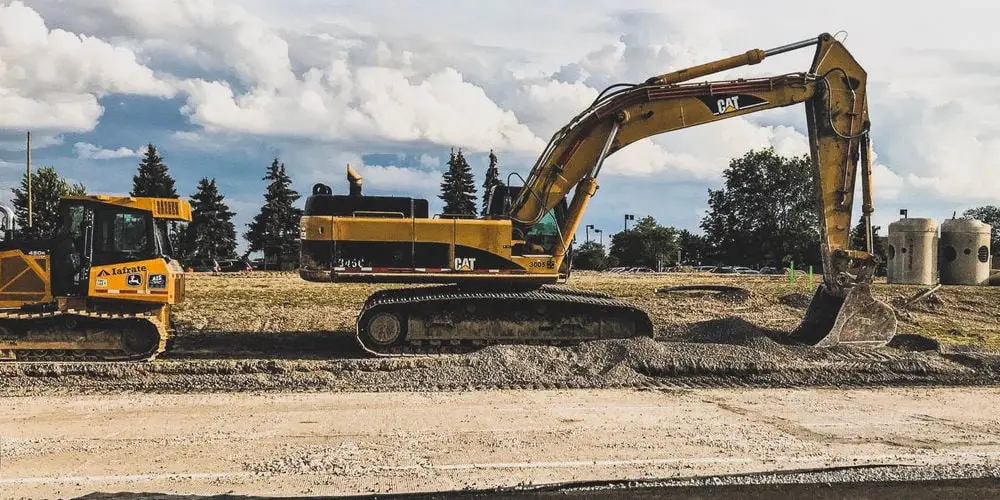 #2 Local planning department
Most people don't see their local planning department as a treasure trove of information and advice. Instead, they see the local planners just as a hoop to jump through.
Most council's planning portals have at least 20 years of applications online. This is a huge resource if you're willing to spend the time searching through it.
It's useful to break the process into two steps. A research phrase, where you find plots and a sorting process, which will narrow down what you've uncovered.
In your research phrase, sort into three piles.
Self build plots with planning but work hasn't started
The closer the planning permission expiration is, the better your chance of agreeing on an option. Of course, someone might have got planning, then had a change in their situation, and so wants to sel.
Elapsed planning
If you find a plot with a property design that you like but the planning permission has elapsed, it still could be a fantastic opportunity for you. Unless there's been a major change in the local planning policy, it's highly likely you can apply and be granted planning.
Permission refused
Don't be scared away from plots with planning refusals. Why? Read the planning refusal letter! This will outline why they weren't granted permission.
This can sometimes it's as simple as the new dwelling doesn't fit in with the local surroundings. Could you and your architect design a more appropriate house?
Sorting plots
You'll want to divide each pile of your three piles into two. A pile for those in line with your overall ideas and another pile for applications which don't match your criteria.
#3 Tradespeople
You might assume you're competing with local builders for plots. However, unless they are high-end developers, they will be looking to buy a site for multiple dwellings. This means they might be willing to sell on smaller strips of land and take a finder's fee.
If you know of any builders or people in the building trade, let them know you're looking for a self build plot. Be clear on what you're looking for, your budget and that your willing to pay a small finder's fee.
This can be one of the best methods to find a plot for self building as tradespeople talk to each other and their customers and so find opportunities way before others.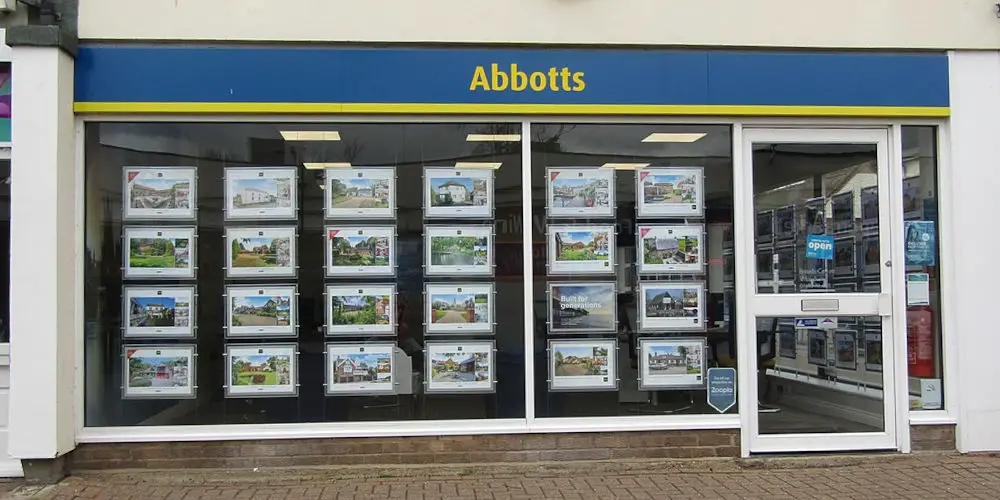 #4 Estate agents
Advising you to ask your local agent about his land opportunities, might make you confused. But wait, there's method in our madness.
Agents don't typically sell land but they do sell properties with a large garden. These could be easily subdivided and the original house sold, leaving you with the perfect plot.
If you do find a local agent who sells land then it's likely they'll deal in plots with planning. While these might not tick all of your boxes, they might be close to your dream home. It's likely you can resubmit a revised plan, that's more to your taste and get approval.
Even if they don't sell land, they might have people in their network that do and can point you in the right direction.
Regardless of how stupid you feel asking, finding the ideal plot for your self build is a numbers games. The more feelers you have out there, the more likely you'll find a suitable plot.
#5 Land agents
If the typical high street agent deal in properties, land agents deal mainly in dirt! As a specialist, land agents rarely appear on Rightmove or on the high street. However, they can be a not so secret way for you to find your dream plot.
In short, land agents help landowner, both big and small, realise the potential for plots of land. We've seen agents who only deal in multiple unit schemes and so exclusively work with property developers.
However, we have seen smaller companies who work with individuals to help them sub-divide their current garden into plots suitable for self building.
Most of these companies are hard to find as they work within their network. So you'll need to use Google, the Yellow Pages and talk with local agents, architects and planning professionals.
In terms of fees, they will expect between 2 and 3 % of the land price you buy. Usually, they take the same figure from the seller as well.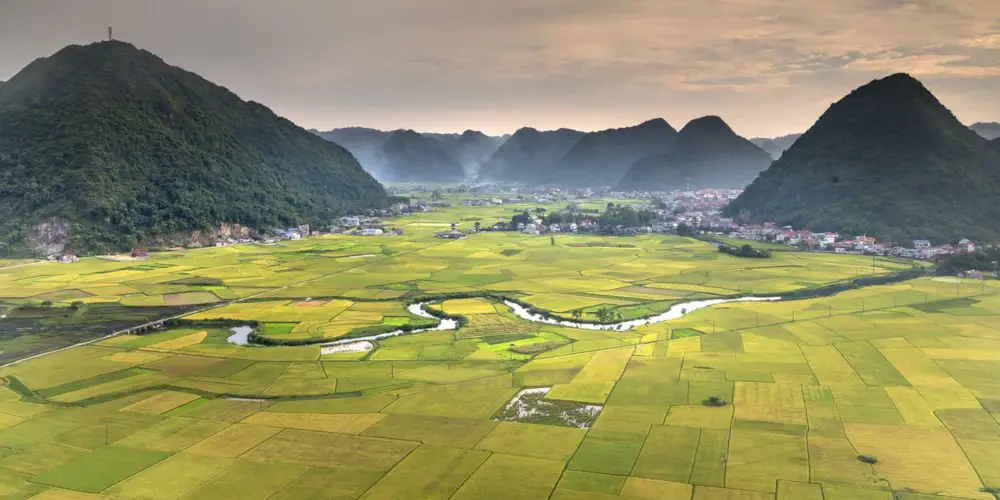 #6 Property websites
In addition to residential properties, all of the big portals such as Rightmove, Zoopla and OnTheMarket offer a range of commercial real estate including land.
While most of this land has planning granted, there's no reason why you can't pursue an option agreement.  And then try to gain planning for your dream home.
Commercial real estate agents are completely different from the high street type. Most hold an RICS qualification, so are highly trained. As they sell fewer, but larger properties each year, they are more willing to advise you.
It's not uncommon for a commercial agent to state what price their client is happy to sell for. Also, they're more willing to talk about other offers on the table.
#7 Self build portals
If you're having no luck with the big property portals, then fear not! Instead, take a look at one of the dedicated self building portals.
There are four major land finding portals. It's worth joining each and setting up alerts. Also, it's worth checking each weekly.
All of these will help you to find more opportunities than just talking with local agents. You do have to be proactive and be willing to overcome the frustration of sorting through 100s of unsuitable plots each time you view.
#8 Land and property auctions
Not for the faint-hearted, auctions require you to hold your nerve! If done correctly, you could walk away with a great deal.
You can find your local property auction either using your favourite property portal or Property Auction Action, which is a sort of directory website.
Before you even consider any plots of land or bid, go along to one. It will be a superb education to buying property at auction.
Registering
Once you've found and visited a local auction, you will need to research how they conduct each sale. For some, you have to pre-register and show proof of funds. Others will allow you to register to bid on the day.
Remember you will have to pass the anti-money laundering and proof of identity checks before being allowed to bid. This is exactly the same as when you sign up with an local estate agent.
Research
If you find land that you think is suitable, then you need to research like any other. While the auction house will supply a legal pack, it's worth doing your own due diligence.
You should check if there are any conventions, restrictions or uplift clauses as well as how any of these affect your plans.
If you're planning to use a mortgage, then you'll need to arrange this before bidding.
Bidding
On the auction day, make sure you size up the room. Remember, you're there to buy a plot at a reasonable price. If you see lots of bidders overpaying, then it could be best to sit on your hands and enjoy the experience.
In terms of bidding, wait for others to jump in first to gauge the interest and make your bid obvious. Don't heckle, but do shout if the auctioneer isn't playing any attention to you.
Remember you will pay commission to the auction house on top of your winning bid. Don't get caught out.
Winning
If you're lucky enough to bid the highest, remember the hammer price is different from what you'll pay.
As part of the registration process, you'll be told what deposit is required on the hammer. You'll also agree to pay the balance within a set period.
Property auction tips
Set a budget and stick to it. There's plenty of plots out there, don't overpay as this could make the project unaffordable.
Do your own research and call the auction house if you're unsure or need advice.
Have a lawyer and finance in place before you enter the auction room.
#9 Brownfield land registers
As another government scheme to get people building, the Brownfield land registers provides a list of plots that each council believe is appropriate for residential development.
This is part of the government's pledge to build over a million new homes by 2020. And a further half a million properties by 2022.
The idea behind the Brownfield registers is that local councils should be granting planning permissions to nine out of 10 suitable brownfield sites across England by 2020.
While the government will fall short of its target, asking your local authority about their Brownfield register could help you find your dream plot of land.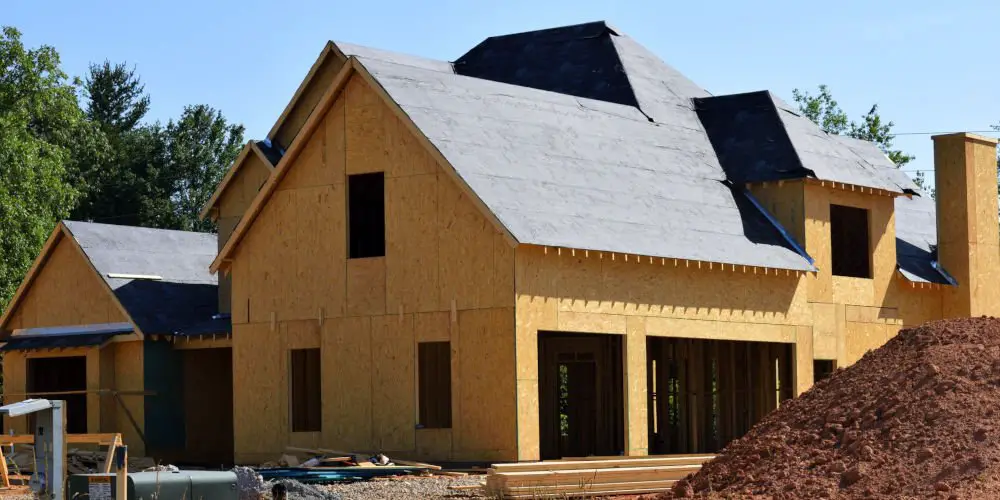 #10 Turn your garden into the ideal plot
You could be metres away from the perfect strip of land! And as you don't need acres, your garden might be ideal! Sub-dividing a garden is fairly easy and costs little or no money.
As long as you can demonstrate that your new dwelling fits suitably within the current street and is thoughtfully designed, you should get planning permission.
Two of the biggest pitfalls with sub-dividing gardens is covenants and uplift clauses. Both could cost you dearly. So before going all in, get a lawyer to check the property title documents.
Taking this prevention step is far cheaper than ending up in court over a broken covenant or misunderstood uplift clause.
Also, If you plan to sell your original property to fund your self build, then you will want to talk to a tax accountant as you might be liable to capital gains tax.
#11 Demolish and rebuild
Hate your current home but love the plot? Then you can always demolish and rebuild. It's the cheapest plot available!
Before starting this kind of self build project you want to assess if you'll increase your equity. You shouldn't take on a project where there's no profit on completion – even if you never intend to sell.
Once you've considered the financials, then you want to find an architect to help you design the new property and gain planning.
If you live in a built-up area, gaining planning should be straight forward. However, if you live in a semi-rural area, you could find it near impossible to build anything larger than the current footprint. Even if the neighbours have extended their property multiple times.
Before you start, talk with the local planners and make sure you can finance the project.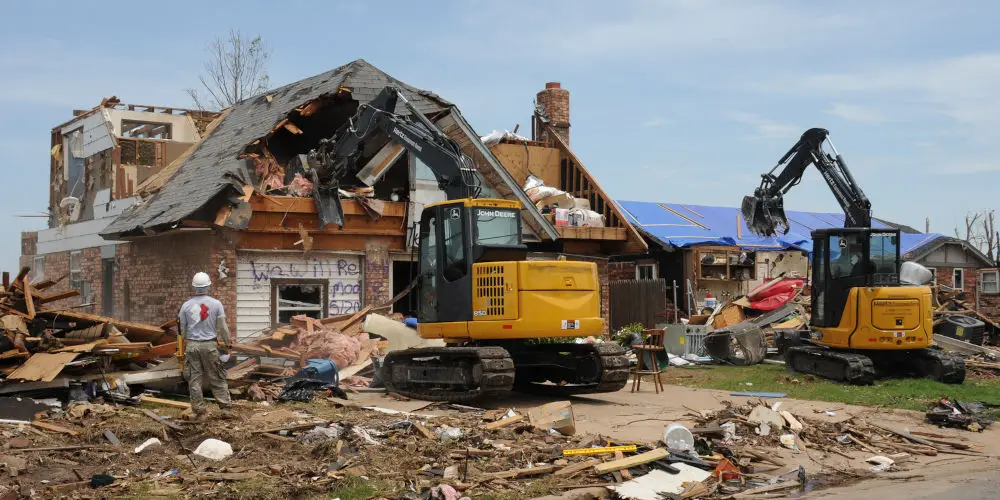 #12 Advertise in local papers to find a self build plot
Yes, your local newspaper can be a superb way to find land that's idea for your new home. Classified adverts still work and most local paper charge peanuts to put an advert in them.
It's worth placing your own advert as well as buying the paper for the classified ads section. A word of warning, look out for scammers as you're bound to bump into a few. If it looks too good to be true, it probably is!
#13 Friends and family
Share the plot finding load with friends and family. You can even offer them a cash prize! It's worth asking people on your Facebook as well.
There is a downside to this approach. Your friends and family aren't property professional, well not likely. So they'll bring you every plot they find. Even those which don't remotely fit your brief!
You will have to spend more time sorting, but you could get lucky and fast. Remember, the more people looking for your plot, the better.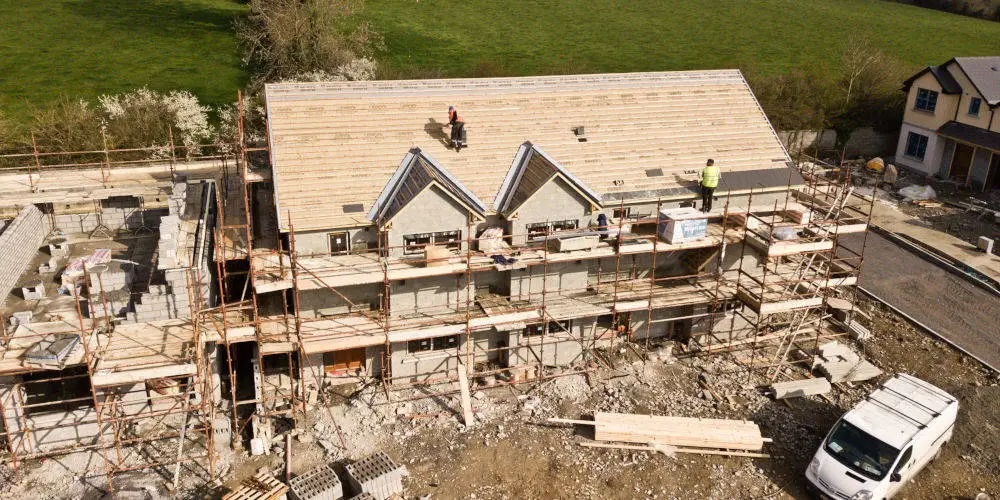 #14 Right to Build
Only available in England, The Right To Build legislation came into effect in April 2016.
Right To Build is the government's primary method for encouraging people to self build. Their target is to double the number of self build and custom build homes by 2020.
Local councils now have to maintain Right To Build Register. Firstly this is a way for the government to measure demand for self build. It's also a way for local authorities to proactively match potential self builders with local plots.
You can sign up online and search in as many council areas as you wish. You might find that your local authority can actively help you find the ideal parcel of land for your project.
#15 Buying agent
If you're not familiar with buying agents, they operate a lot like high-street agents (many started their careers in their local branch buying and selling properties!) but with a few differences.
In short, they use a range of methods to find you the most suitable property at the best price and terms. Rather than acting for the seller, buying agents act for the buyer.
Most property buying agents will charge a retainer fee up front and then between 1 and 3 % of what you spend. Some might agree to a fixed fee up front.
As well connected folk, if a buying agent can't help you find a few suitable plots, they'll probably know a few people that can. Use Google and the Yellow pages to find your local firm.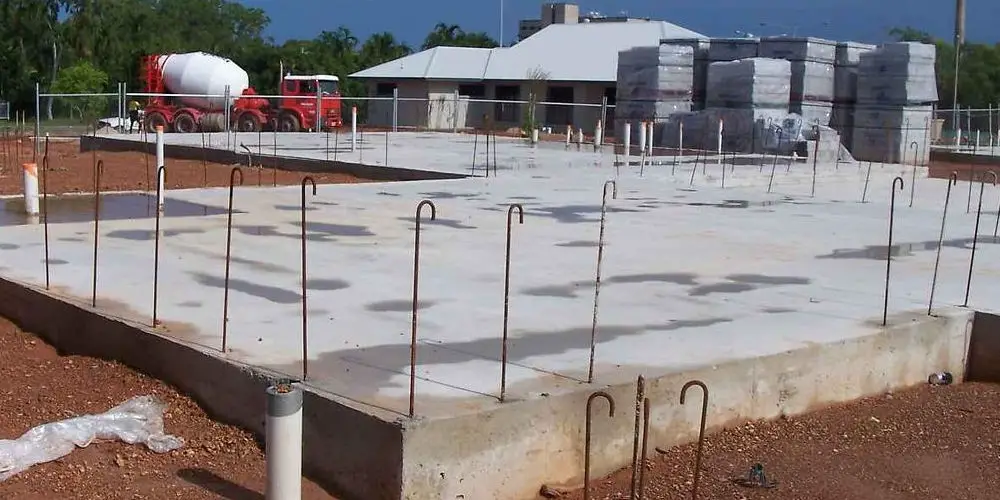 #16 Serviced plots
If you want to self build but don't like risk, then finding a serviced plot is are probably for you.
As part of the self build and Custom Housebuilding Act 2015, a plot qualify if it has access to a highway and connections for electricity, water and mains sewage. However, in reality, many plots are also offered with gas, broadband and phone connections.
The local authority has a duty to grant planning permission for sufficient serviced plots to meet the indicated level of demand within three years.
While you can find these plots through a range of methods, many self build companies offer a complete end to end service. Potton, are a prime example.
It makes sense for a self build company to buy large parcels of land. Seek planning for multiple unit development. Connect up the main services and sell off individual plots. This lowers the risk for all involve and provide a level of service that would be hard to buy in.
You could be limited by the design choices or the suppliers you're allowed to hire.
As you'd expect, serviced plots cost more than finding one yourself. However, you do save yourself months of hard work and it could be argued that the benefits outweigh the cost.
#17 Local landowner
Most of the landed gentry are as poor as church mice! Yes, they still live on large estates. But look closely, and you can see the cracks in the roof.
Using your local paper and Google, make a list of who owns land around you and who's best to contact. A lot of these large estates will have a property manager who will be the best point of contact.
If you're unsure, who best to contact, go right to the top. Write a short to the point handwritten letter and post it.
You can also try your local utility companies as well as the council, who will be able to supply you with a list of available property.
That's how you can find your self build plot!
Finding your dream self build plot is a numbers game. The more avenues you look down, the more likely you are to be successful.
While we've explored 17 ways to find a suitable parcel of land, it's best to focus your attention on 2 o 3 primary methods. When you've exhausted these, then try another 3.
As is it a number's game, it's easy to lose motivation and focus. However, keep on going. Even if you only have an hour a day, focus on finding a suitable plot and don't take no for an answer!