How to self build your dream home and stay optimistic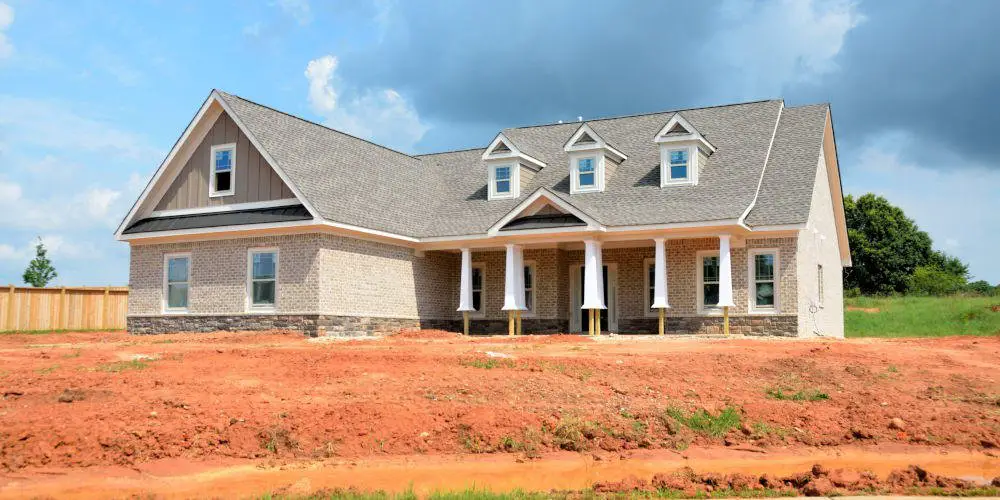 Do you lie awake at night pretending to show your family round your dream house? And through this door, we have a cinema room. And, just wait until you see the kitchen! If you're like most of us, then you probably do.
Traditionally, we mainly purchased our home from a local builder. He'd tell us what we wanted and had designed the property to suit a broad range of tastes. Self building was seen as a rich man's game.
However, over the last decade, thanks in part to a number of TV shows, self builds have taken off. Whether as a tradition brick build or in the form of a timber-framed self build house kit.
It's quite staggering the number of people, who are now sectioning off part of their garden and gaining planning to build their dream home. However, self building is not without its perils and can be a more costly solution.
So let's explore how to self build without gambling all our cash or losing the will to live!
Getting Started
Your first step should be researching self building. Start with a visit to the National Self Build and Renovation Centre in Swindon. This place is a literal gold mine of information.
The centre has over 240 manufacturers and suppliers. As well as independent experts, who cover all aspects of building your own home. After your visit, you'll have a better idea of what might work for you. 
Next, it's time to do some in-depth local research. Firstly, start by looking at your local planning authority's website portal. You'll discover what condition you might be subject to, such as heritage projection and eco standards.
Also, you'll be able to see the types of properties that are gaining planning approval, and just as importantly, the ones which aren't. Remember you can tell a lot about the unwritten planning policy in your area by reading planning application and refusal letters.
Having spent some time on studying the planning situation in your area, next, call the local authority and ask to speak to someone in the planning office.
While most councils offer a paid pre-planning service, they usually are open to having an off the record talk about your ideas, before you seek pre-planning advice or submit a planning application.
Budget
It's essential to understand how budgeting for a self build works including all the costs involved. Typically, a builder will want to spend around 25 to 35% of the final price on the land. Then another 25 to 35% of the total on the build cost. Which leaves a profit of at least 25%.
Of course, as you're not self building for a quick return, you can afford to play with these percentages a little. However, remember to make a profit, even if you don't intend to ever sell, as, in the unlikely event that you do, you will have some extra cash in the bank.
Also having a budget with even a small profit ensure that you don't fall into negative equity. As this could mean you end up being stuck in that property for longer than you expected to.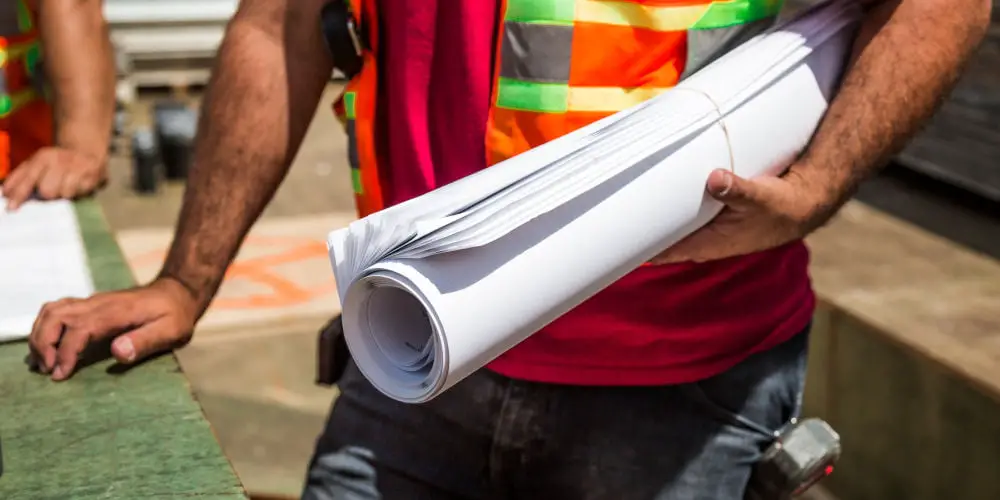 Plot finding
Assuming your research into planning in your local area is positive, and you have created a budget, then we need to start looking for a plot of land.
There are literally 101 ways to find a suitable self build plot. Our favourites include auctions, estate agents, self build land brokerage website and good old fashion door knocking. Let's explore each one.
Auctions
Specialist property auctions are intimidating, and so there's not for the faint-hearted or the ill-prepared.
You can usually find local property auctions online or through portals like Rightmove. Start by looking at what is coming up to auction, do they fit with what you're looking for? If so, download the legal pack and exploring the opportunity further.
If you find a local agent who also runs auctions, but doesn't have a plot suitable for you then call them and see if they have anything coming up or can help.
Auction tips
Before the auction, do your homework. Read the legal pack, do some local research into previous property sales in the area. You can use the formula in the budget section, above to determine a rough price. If you have time, visit the plot and look around the area.
Before you can bid, you need to make sure you have the finance in place to pay the deposit which is due when the gavel goes down.
Before you try your hand at bidding, spend time at an auction or two to get a feel for how they work, who the auctioneer looks at (hint: it's usually a builder client) and how the room responds to each lot.
Buying expensive properties at auction isn't like buying furniture or antiques, it takes skill and research in order to do it properly.
The last word of advice on auctions, set a price before you enter the room and stick to it. If that means walking out or sitting on your hands then it will be worth it.
There will always be another plot that perfect for you. But you might not have the funds to build if you overpay at the start.
Estate agents
Not all agents are equal. What we mean by this is what you typically think of is only a small part of the agents who broker property deals.
Let's start with your typical high street agent. If they are selling land, it's usually with planning permission and is part of someone's back garden.
In addition to the normal garden variety (excuse the pun!), there are commercial agents who specialise in farms, equestrian or offices. They act quite like other agents and the seller pays their fee. Usually, you can find these firms through Rightmove or by searching online.
There are also land agents who operate behind the shadows and may only be listed on yell.com or have a basic website. They usually take a fee from both sides and so you will end up paying around 1-3%.
Buying agents are another breed altogether. These act solely for the purchasers and work their contact to find and purchase a suitable property on your behalf. They expect a fee of 1-3%.
Self build land brokerage website
There are a few websites where people list plots including plotfinder and PlotBrowser. However, be careful that you don't fall victim to a scam. There are many ways you can fall victim to a scam and even the professionals get caught out.
It's why it is very important to conduct your own research using Land Registry and a good solicitor.
Door knocking
Probably the old method in the book. Simply put, you find a house on a large plot and knock on the door to see if the current owner wants to part with a section of their garden. However, this is quite risky and could rub some people up the wrong way.
So start with a simple, hand-written letter stating who you are and why you like that plot and your contact details. Remember you don't need an estate agent to buy and sell a property. All you need is a good local solicitor.
I've got a great plot, now what?!
Fantastic! Now you need a good local solicitor who can help you with land searches, drafting contracts and help you navigate the legal world of property transactions.
A few words of advice. Unless you're absolutely sure you can get planning permission on a plot of land, you should exchange contracts subject to planning. If you don't you could get the green light only for the land's current owner to decide not to sell to you and to build for himself.
On the other hand, if you were to purchase the land and then find you can't get planning permission, it might be near impossible to sell it on. Again a good local solicitor is worth their weight in gold.
Self Build Mortgages
Unless you're lucky enough to be able to self-fund, it's likely you will need a mortgage. And just like overpaying for a plot, if you fail to raise the finance or the lender's terms are overly burdensome, then you're self build project will grind to a stop.
As self build finance is a specialised market, it's best to visit a mortgage broker such as BuildStore. A good broker will understand the particular funding requirements, the process and may even have some self build experience of their own.
They'll also be able to help you find the right option for your situation and advise you without bias. Mortgage brokers generally charge a fee for their work. So this should be your first question.
In terms of the actual loan, the process works completely differently than that of a standard residential mortgage. Firstly rather than receiving one lump sum, funds are released in stages. This lowers the lender's overall risk and ensures that the money is spent as planned. So, you don't run out part way through your self build.
While each lender will have their own set criteria as to when funds can be released. Typically, you'll get the first tranche when you buy the land. Then another tranche when the foundations are laid. A further tranche when the property is built up to eaves level.
When the roof is watertight, you should receive the second to last tranche. And finally, when the interior walls are plastered, you'll see the last instalment is paid.
Architects
By this point, we have some of the major pieces in place. We have a plot and some financing. However, we don't have a plan or permission to build. That why we need an architect.
The role of an architect is to translate your ideas into a cohesive plan which can be understood by the local planners and the builder. And while you can build in a wide range of materials, we'll focus on traditional brick and mortar, and self build kit houses.
Bricks and mortar
If you're planning a tradition build then it will be best to use a local architect who will be up to date with what the council is granting planning for.
As part of their fee, the will translate the plan into a working document for the builder. They will be able to price the build as well as offering to project management services.
We have seen the rise of full-service design and build companies who manage the process from idea to completion using their in-house team.
Self Build kit house
Most of these companies offer a basic range of designs which can be adapted by their in-house architect. One of the UK's most popular kit house builder is Potton, who have a show centre which displays a few of their key models. Plan to visit their showhomes, even if you end up using a different kit company.
Generally, flat pack homes usually takes a few days to assemble on site as each panel is pre-built in a factory and it slot together like a giant LEGO set! On the other hand, traditional bricks and mortar take much longer.
PassivHaus
If you're trying to be more eco-friendly then you might want to consider building a Passivhaus. This is a set of ideas for building a home with very low heating demand rather than relying on renewable energy.
Container homes
You might want to take advantage of the latest trend in self building: Container homes. These are a unique type of self-builds that are affordable, highly custom and unique. Discover more with our guide to container homes.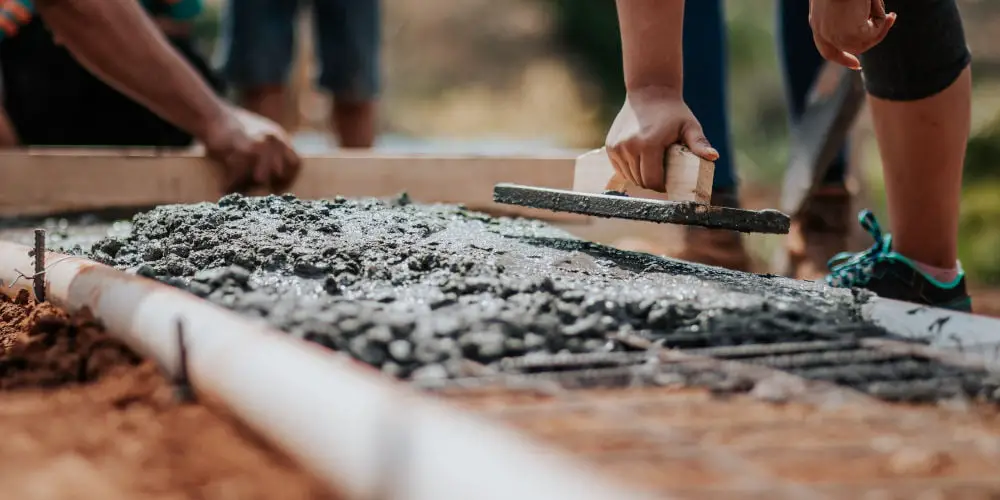 Builders for a self build project
Whichever route you choose, you will need to hire a builder and tradespeoples. Start by asking your architect, friends, family and co-workers. As well as doing some online research.
A good builder will have a list of trades he's worked with before and can therefore recommend. If not, again, ask around and search online.
Thinking about ways you can incentivise the architect, builders and other tradespeople to stick to the agreed time scale and budget. As in most cases, any overruns will cost you more.
The Finishing Touches
Your self build home isn't over when the roof is on! As you will need to work on the interior, the exterior, and the surroundings.
Interior design is absolutely vital to the overall appearance of your self build home. Make sure to take time to dream about how each room will look and the overall style of the house.
However breathtaking the interior looks, get the outside looking great is just as important. So it could be worth hiring some help in order to your outside look as great as the inside.
That's how to self build!
Self building is for brave, for the problem solver but most of all, it's for those who want a home that truly reflects their ideals and aspirations.
Here's to your self build! We would be willing to feature it in a future piece.