How to successfully sell your home in winter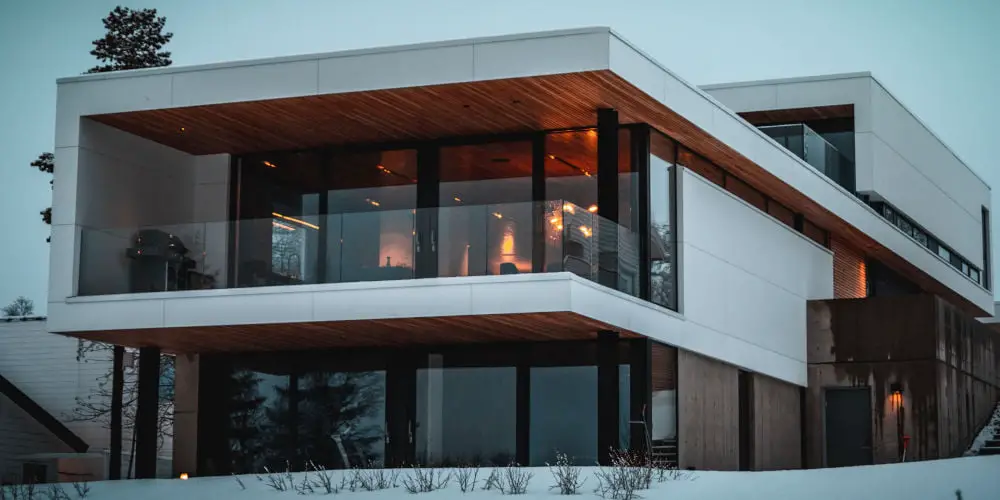 As the market slows, it becomes trickier to sell your home in winter. Note, we didn't say impossible, just harder. That said, there are a few advantages to selling your home during the colder months including the 'Boxing Day Bounce' on Rightmove, committed buyers, fewer competing homes.
Most people start a new job in January and a lot of families look to upsize once school starts in September and they have more free time. With the purpose and motivation to move, these groups of people will brave the cold to look for a new home to meet their deadline.
Winter does reduce the number of people casually looking for a new property. However, the smaller pool of potential buyers are far more motivated to move, making it easier to sell your home in winter.
The colder months, allow you to present your home as the ultimate retreat from the colder weather. A place to curl up with a book or TV or enjoy comfort food, while the weather outside is dreary.
So, let's explore how to sell your home in winter.
Embrace the holidays
Winter is home to multiple celebrations from Thanksgiving, Chanukah and Christmas. During this season, people slow down and re-evaluate life. And so, they have a little more time to view properties.
There's nothing wrong with embracing the holidays with decorations, drinks and food, especially as you're trying to sell your home in winter. However, don't go overboard! With a little bit of Christmas magic, your home will seem extra special.
But don't take seasonal photos
There's nothing worse than looking at properties for sale in February and being greeted by photos taken at Christmas. The season has past and you, not the mention your estate agent, look lazy not to keep the photos up to date and relevant.
Keep photos neutral, inviting and capture the attention of the potential buyer and you should be able to sell your home in winter.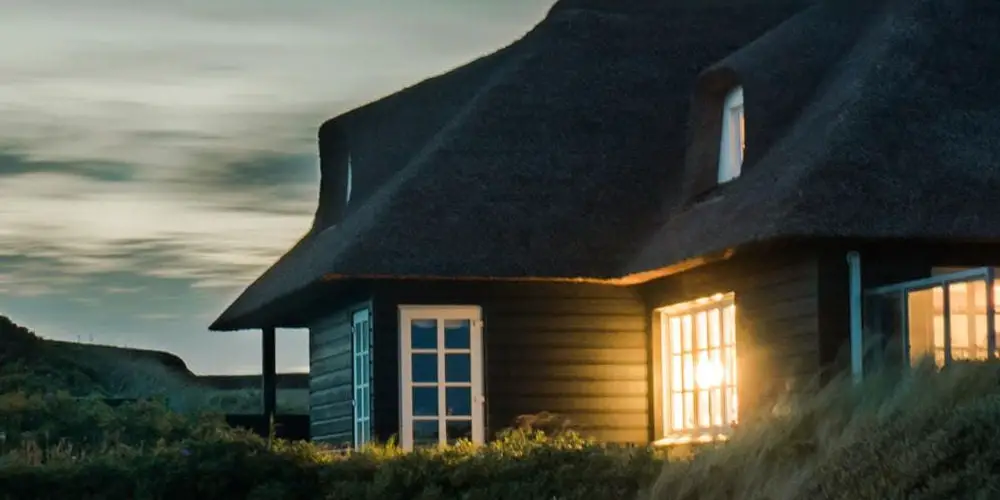 Make your home shine bright
Create an inviting welcome even in the deep dark of winter with a warm glow. Start with your porch light as this sets the tone. If you can, add solar-powered LED lights to pathways to illuminate the way!
Next, work your way through your home and check every bulb. You can use a combination of warm and soft toned bulbs to create depth yet provide ample lighting for everyday use. Don't be afraid to add table or tall lamps to brighten dark corners.
It's also worth using gardening shears to prune trees back, and therefore increasing the amount of light that can flood through the windows.
Create a warm glow
Viewing a cold home is the worse way to sell your home in winter! So either pre-set your heating or remember to turn it on remotely well before the viewings. It's easy to associate a cold home with feeling uncomfortable.
At worst, you could have potential buyers wonder "does the boiler work?", "When was it last serviced?", "Can you properly heat this house?" or even "How can we leave, quickly?!"
Of course, creating a warm, cosy home is more than the temperature but it does set the scene and help buyers to linger in a room for a little more. With a couple more seconds spend in each room, they'll start to imagine how their furniture will look and what it'll feel like living there.
Don't neglect smells
Another element to consider is how your home smells. We often forget to appeal to our sense of smell yet it can guide our decision to like or love a property. Consider for a moment the last property you viewed, did it smell a certain way? Is that your everlasting memory?
Waft interesting scents throughout your home with good quality scented candles or reed diffuser. Consider such fragrances as cinnamon, mandarin and vanilla.
Another superb idea that will help you sell your home in winter is using a bowl of dried citrus fruits for a more Christmasy scent. It also looks charming and will make potential buyers dream of curling up on your sofa with a book.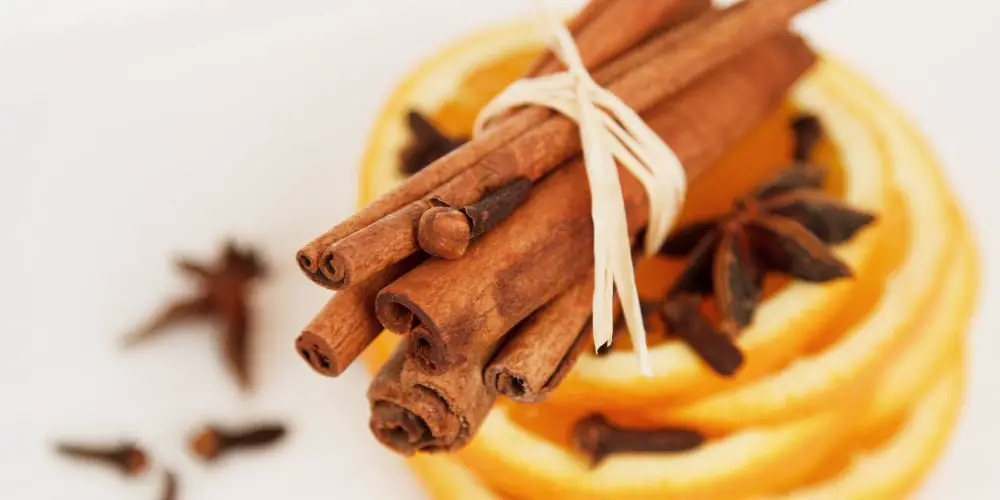 Add warmth with interior accessories
Winter is a fantastic time to experiment with layering textures and patterns to create a more luxurious interior. Even something simple like adding natural wool throws to your armchairs can make a buyer dream of wrapping one around themselves and enjoying a moment away from the busyness of life.
There's no reason to go overboard and repaint entirely or take a completely new interior direction. Instead, look at accessories that add a touch of luxury and make an emotional connection with the buyer. That way you'll have a better chance to sell your home in winter.
Bring nature inside
Most houseplants are easy to grow and maintain (a little watering here and there, and the odd pruning) and generally look good throughout the year.
If you don't have have any plants indoors, visit your local gardening centre. Look for mature pot plants as they'll add instant colour to your interior.
Focus on choosing plants that will slot into your interior without being overly loud or that will dominate the room. If you're feeling brave or bold, then allow your house plants to display that side of your personality!
That sad, just don't overdo it or you might find it difficult to sell your home in winter!
Consider art
Art has the big impact in any interior and can help you sell your home in winter. It doesn't matter if you have affordable prints, large family photos or paintings, art is highly personal to a home. Most forget to play around with the art and try different arrangement, positions and new frames. It's good to experiment!
If you don't have much art or don't know where to buy affordable pieces, start with our list of where to buy art online. It's a treasure trove of the best website and galleries that will inspire you to buy art you love and allow your personality to shine within your home!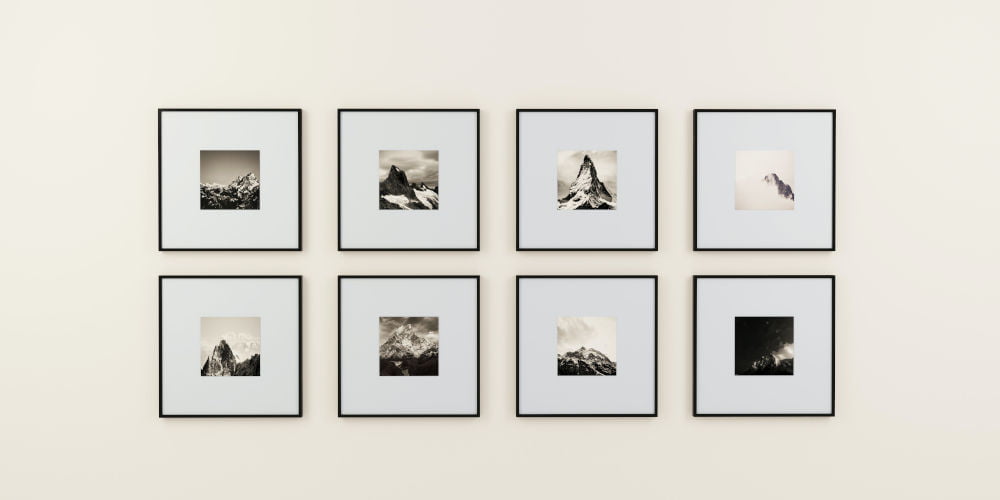 Don't neglect the outdoors
Gardening in winter isn't the most enjoyable task yet it's worth keeping on top of your garden during this season as it will create a strong welcome to any potential buyers.
It's worth regularly sweeping or raking up leaves to give a sense of calm, continue to prune plants so they look neat. If you have a front garden, consider adding a few winter containers which will add instant colour yet be easy to manage.
If you can, add a feeding station as this will encourage garden visitors including robins, who add the majestic of Christmas! The sight of birds is likely to help you sell your home in winter!
Take advantage of the Boxing Day bounce!
You might have never heard this term before, but you've likely played your part in it. The Boxing Day bounce is where millions of people start imagining what life would be like in a new property and so head to Rightmove or Zoopla to find out.
Rightmove alone sees a 500% increase in visitors per day between Boxing Day and January 10th. For some, it's now as part of Christmas as roast turkey, presents and corny made for TV movies.
Since this phenomena started, for some, it's become essential to launch their property onto the market on Boxing Day itself as this allows them to capitalise on this dramatic rise in the online property searches.
Even if you want to pause viewings over the festive period to enjoy time with family, there's nothing quite like the free publicity a slow market brings to new listings. That said, don't become too creative with pricing as you might stop a qualified buyer from finding your home.
So instead of marketing your property at £499,995, stick to a cool £500,000. The same is true if you're trying to shift a £2 million estate. You likely won't generate much interest if your home hits the market at £1,999,995. Work with your agent to price your property attractively.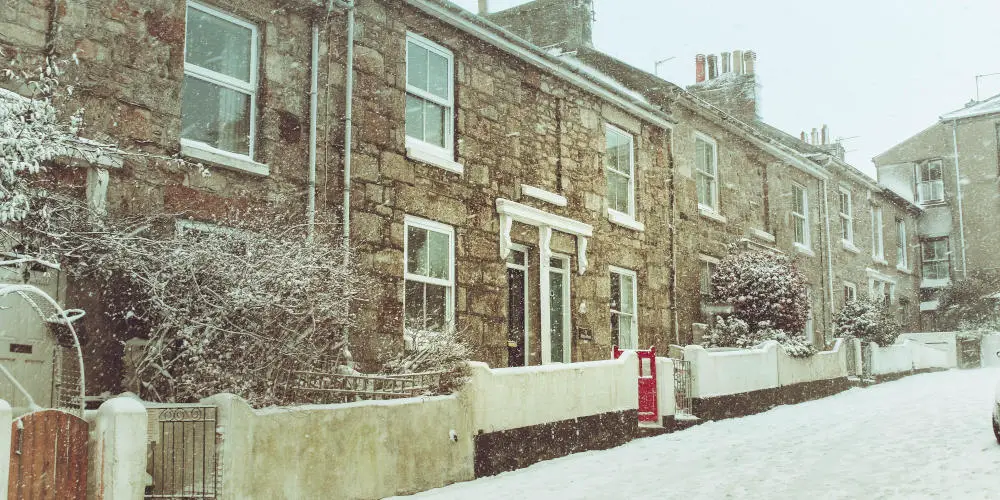 Tips to help you sell your home in winter
Hopefully, you now have lots of ideas about how you can sell your home in winter. It's worth remembering that in the colder months, there are fewer buyers but they are more motivated.
Think about how your home and garden can create an emotional reaction that encompasses all the senses as this will truly make buyers want to consider making an offer.
And oh don't forget to update your photos in the new year as if you don't, you might find it hard to sell your home in winter. No buyer dreams of Christmas in January!