20 Studio apartment interior design ideas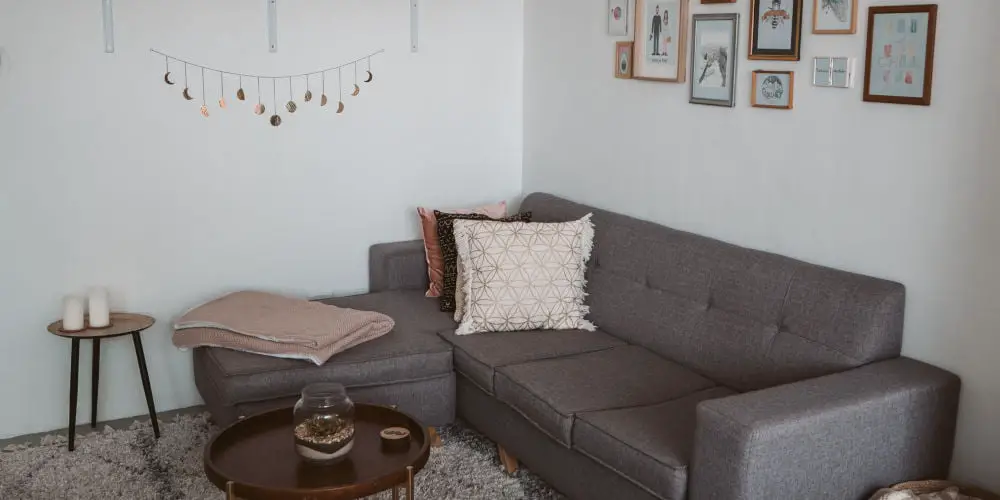 Living in a tiny apartment represents a series of design challenges requiring clever and innovative studio apartment interior design ideas. A single room needs to encompass a relaxing bedroom for relaxing,  your dream living room, a functional kitchen/dinner, and much more.
You, unfortunately, have little room for stuff, let alone clutter. Living in a studio apartment is a hoarder's worse nightmare. You need to maintain order without being overwhelmed or constantly juggling items.
Don't let the lack of space hold you back from creating a comfortable, chic home that you'll love and enjoy living in.
Our studio apartment interior design ideas will help you maximize your space with style. These ideas will spark your creativity and help you reimagine your tiny flat into a full-fledged home!
#1 De-clutter, often
Before we cover some studio apartment interior design ideas, it's worth starting with what you have. As you're living in a tight space, you should be de-cluttering often. Try only to replace items, not add additional ones. Rather than seeing it as a chore, try to make it exciting.
For example, you could have a constantly changing wardrobe with older pieces being sold or given away and then replace with fresh items for the season.
By keeping your worldly possessions to a minimum you free up space, allowing your studio apartment to feel much bigger than before.
#2 Place the bed far away from the door
For the best night's sleep, keep your bed on the quietest side of the room. Next, place your sofa closer to the side of the room next to the kitchen or entry. These ideas help increase the feeling of privacy when curling up into bed.
Consider adding a small side table or floating shelf next to your bed to create a pleasant nook. Doing so increase the storage in your studio apartment without taking up a ton of space.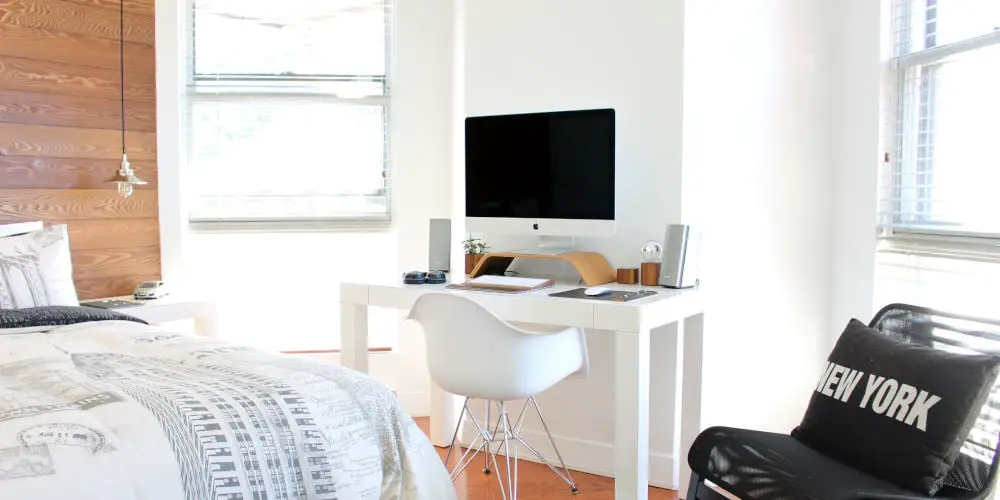 #3 Go dark with your studio apartment interior design
The often-repeated advice is stick to light colours throughout. However, consider the opposite. Using dark grey paint on the wall, won't make your tiny space feel minuscule. It will actually make the room feel luxurious and rich.
You can then use mirrors and polished metal accents to create a visually sophisticated atmosphere. If you're concerned that too much dark colours will overpower, then soften then with lighter coloured floors and ceilings.
#4 Curtains, not doors
Doors take up precious space, so instead, hang a curtain to create privacy and zones the room. Use a medium weight fabric as this will still allow light to flood the room yet doesn't weigh down the room.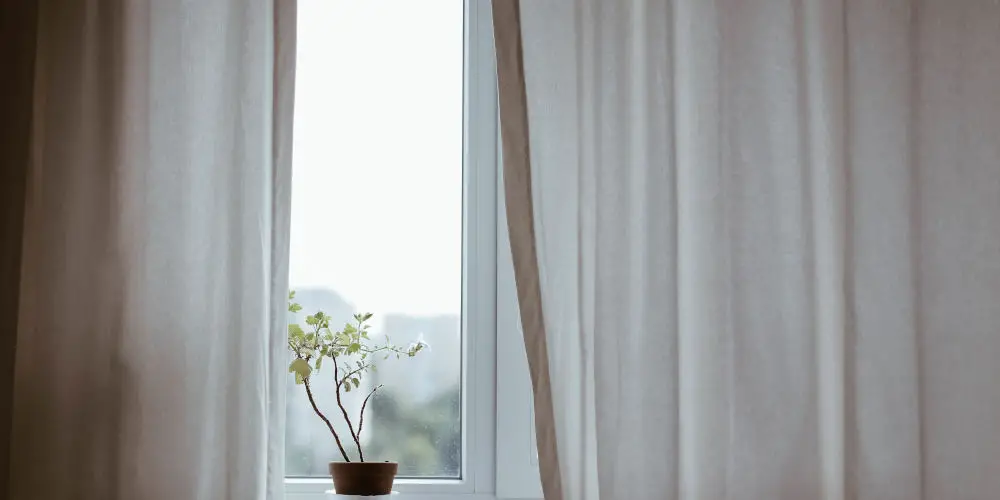 #5 Let things hang
One of the biggest mistakes when it comes to studio apartment interior design is not using the room's scale to its fullest. Try not to let walls and the ceiling space go to waste. Instead, add hooks or pegs to your walls to store items. Also, consider installing a pot rack from the ceiling to hold your cooking equipment.
#6 Go up, up, up
If you have high ceilings, consider using a loft bed. You'll magically produce more square footage while increasing the feeling of space. You could even build a staircase with built-in draws to provide plenty of storage or use a ladder for a minimalist look.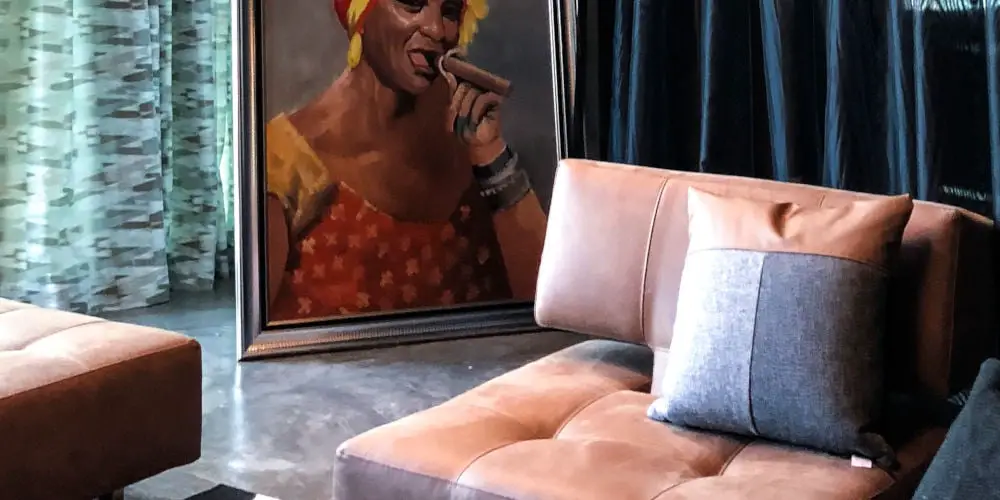 #7 Corner Desk
As space is limited, if you need a separate workspace, then consider using a corner desk. Look for one which features enough space to fit a chair underneath yet extends up enough for shelves.
#8 Rugs
With a few rugs, you can easily zone your studio apartment into a few different yet usable spaces. Rugs aren't only for the sitting area! Consider using thick rugs as they'll soak up some of the noise you make while adding warmth and texture.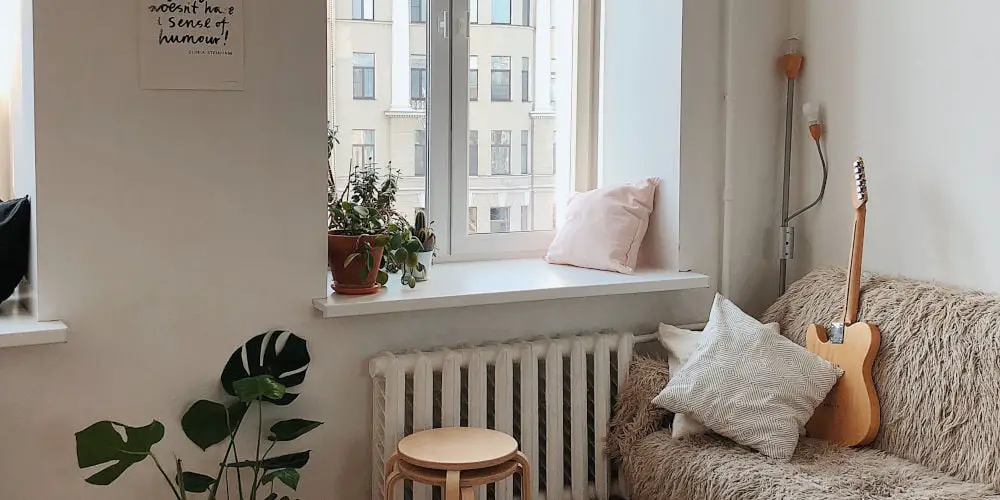 #9 Use mirrors
Any studio apartment interior design scheme should include plenty of mirrors. We love decorating with mirrors as they reflect natural light and bounce it around a small space, making it feel larger.
But don't limit yourself to oversized freestanding mirror or small wall-mounted ones, also consider mirrored furniture. As well as reflecting light, it will also feel slimmer, making your apartment feel large.
#10 Slim storage on wheels
If you have a bed and a sofa as part of your studio apartment interior design scheme, you could store items underneath. Please, don't waste this space with air! To ensure your possessions stay safe, use slim plastic boxes on wheels. They'll seal the contents yet are easy to move.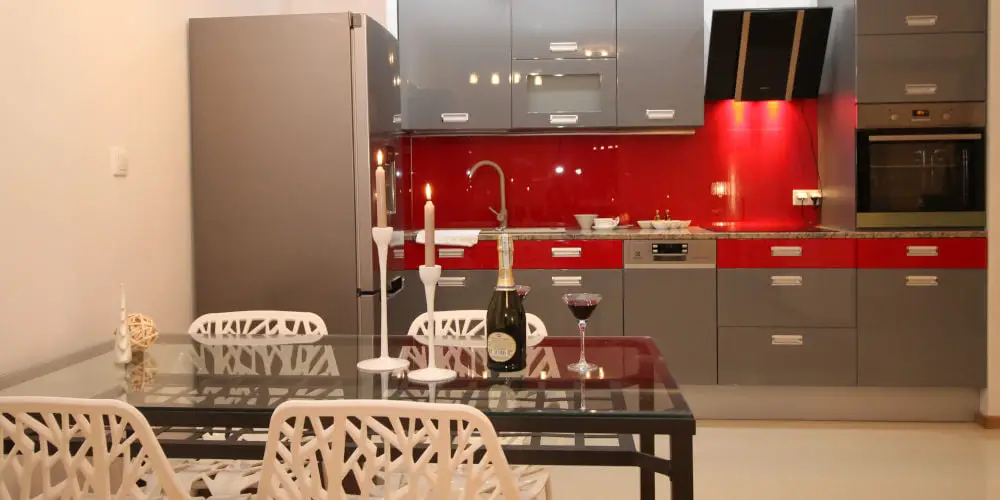 #11 Create a dining area
Sometimes, it's nice to have a dining table with chairs. But, you might not have room for a full-sized dining table. So, if you can, set up a little yet chic dining area! You could either use a small bistro set or a wall console with drop leaves. When you eat, add a candle for more a romantic vibe!
#12 Glass partition
If only one part of the room is windowed (and privacy isn't an issue), try a glass-panelled screen. By included a screen in your studio apartment interior design, you'll add just enough visual separation to the space while still allowing light to flow throughout.
#13 Floating bedside table
You shouldn't have to worry about having enough space to fit all the bedroom furniture you'd like. Consider using a floating bedside table as it doesn't to occupy any additional floor space yet still enables you to store items closeby.
#14 Use screens for dynamic walls
Zone your space with screens which can act as dynamic walls, allowing you to change and adapt the room within minutes. You can experiment with different materials, colours or finishes for your screens. They are a superb way to add texture to any studio apartment interior design.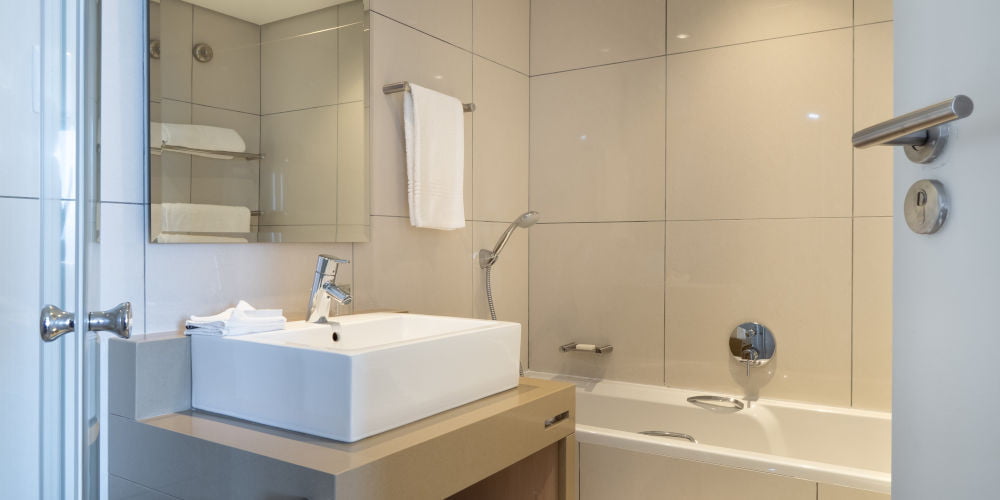 #15 Use large tiles
Expand your tiny bathroom by incorporating shiny, large-format tiles into its design. Also consider, adding a mirror as it will spread more light over the large tiles!
#16 Use bookcases as walls
Bookcases are excellent for dividing a room without creating harsh lines. You don't need too many books, as there's plenty of ways to style a bookcase including with photos, ornaments and art. A wall of books will act as a natural sound damper which can work wonders in a large room.
#17 Wall planters
Plants are always a worthwhile addition to any studio apartment interior design. However, with a lack of floor space, you'll need to be creative. One way to increase the number of plants is to mount them on the walls and let them add colour to the room. You could even use hanging baskets!
#18 The Boutique Hotel look
If your studio apartment is a place to shower and sleep, then consider turning it to a boutique hotel room! Start with high thread count sheets, polished metal accessories and mount your TV on the wall. Even consider including a minibar with your favourite drinks!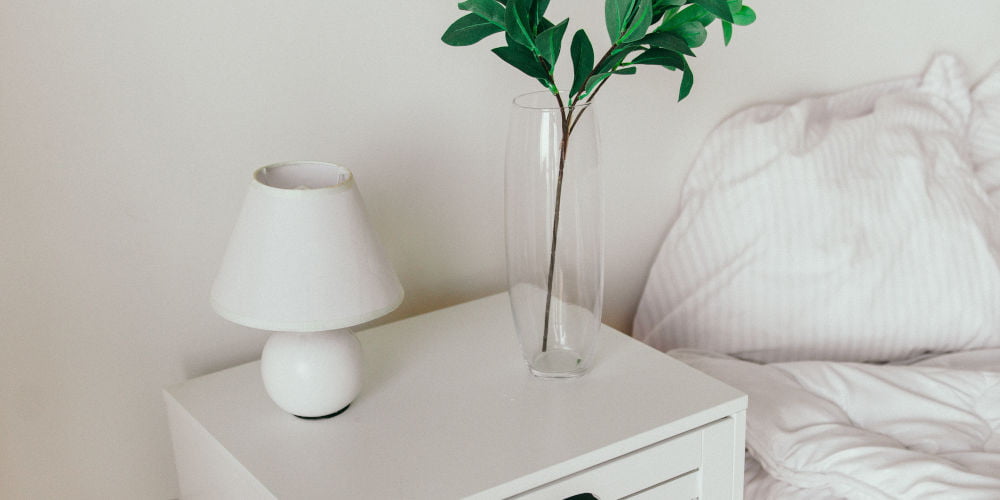 #19 Separate your bed
The classic studio apartment interior design puts the bed at the centre of the room, and everything else becomes an afterthought. Big mistake! Consider moving the bed to one side, and using bookcases, folding screens, or curtains to divide the space into different zones.
#20 Consider this classic colour scheme
If you're struggling to find a colour scheme that will work for your Studio apartment interior design, consider the classic white and wood! Paint the walls and ceiling white and use a natural wood floor.
In keeping with this simplistic colour scheme, use polished metal and black accents in the furniture and fittings to create an elegant studio apartment interior design with a NYC loft feel.