What does chain free mean when buying a property?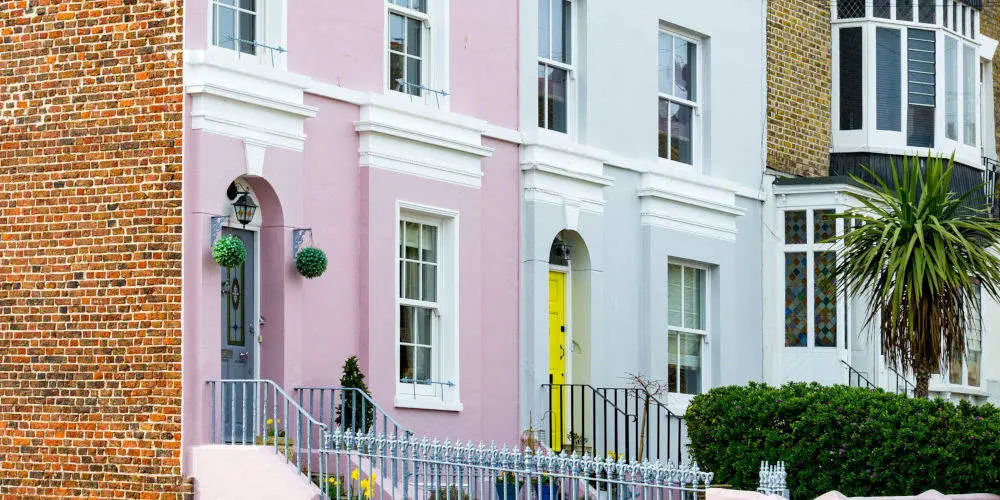 If you're a first time buyer, you've likely heard the term property chain. It refers to multiple houses being sold and/or purchased simultaneously. An estate agent might mention that a property is chain free. But what does chain free mean when buying a property?
You might wonder if it's faster to buy a house that has no chain? Or if there's a way to reduce the property chain? You might think that you have to like it or lump it.
In this guide, you'll learn all you need to know about buying a home chain free and ways to keep your chain to a minimum.
What does it mean when a property says 'no chain'?
A chain free property is a home that's being sold by someone who doesn't need to buy a new home. They could have already purchased a new home, be moving into a rental property, or selling as a family member as passed away.
Another common reason why a home might be offered chain free is repossession. As the mortgage lender isn't in the business of managing properties, they will want to sell quickly and marketing it as no chain is a way to improve the chances of getting it sold.
If you're buying a new build property direct from the developer, you're also buying chain free. As you'll be the first to occupy the home, your purchase is not dependant on a seller finding somewhere else to live.
Not being in a chain speeds up the house buying process considerably as you don't need to wait for the seller to purchase a new home and move.
Is it quicker to buy a home with no chain?
Sadly, there's no definitive answer to this as the house buying process is still complex with plenty of moving parts. However, only having to deal with one other party does speed up the process considerably and make completing the transaction more likely.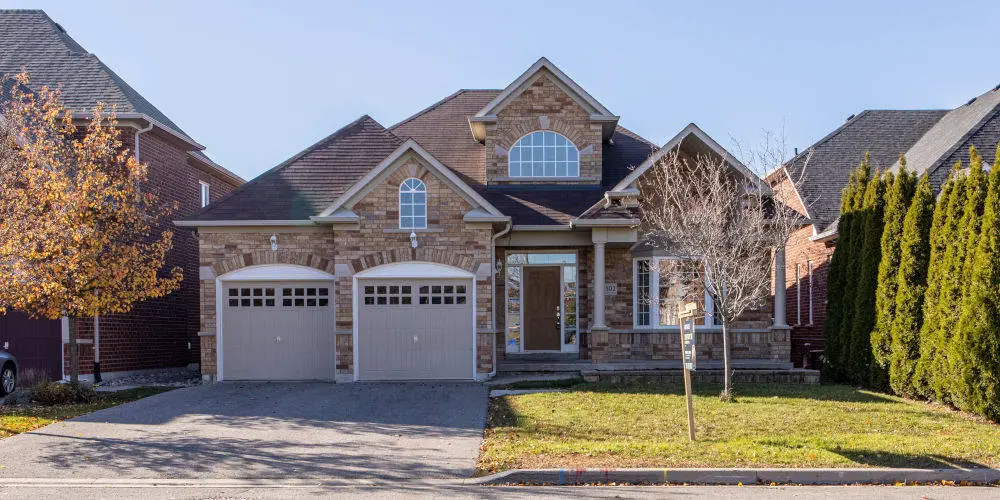 How can a chain delay your purchase?
An issue of being in a property chain is that you have little control over the transactions further down the chain. You can, at best, lightly control your buyer and the person you're buying from, but it's a fine balancing act.
If one property has a problem, with the searches, for example, or the buyer has an issue with a mortgage offer, then the entire chain might be delayed until it is resolved. If left too long, a buyer may pull out, forcing the chain to collapse, leaving you back at square one.
The longer the chain, the more likely it could collapse. So ideally, you want to keep it short and stay in touch with your solicitor and the estate agents to ensure the process keep moving.
Is it common for property chains to collapse?
There are many reasons why a property chain can collapse. The most common is a change in circumstances such as job loss, bereavement, or relationship breakdown. Others may have a change of heart.
Another common reason that a chain can collapse is the survey. The property might look fine from the outside, but the survey reveals a serious structural problem that forces them to back out or try and fail to renegotiate the purchase price.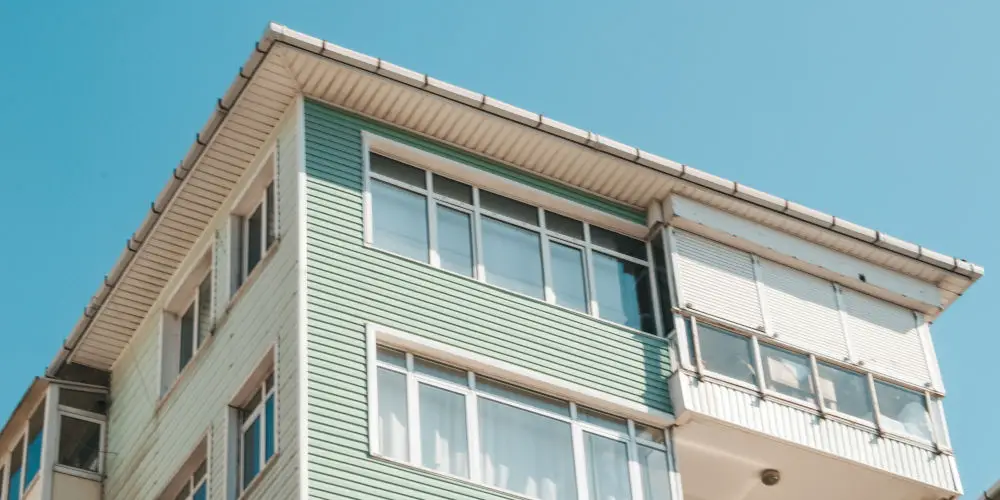 How many homes are chain free?
It's estimated that about 10% of properties on the market are chain free. You should be able to tell as many estate agents consider this to be a unique selling point. Plus, there's no harm in asking an estate agent on the viewing if it's chain free or not.
New build properties are chain free as they are brand new. When buying a new home straight from the housebuilder, there are no onward chains to worry about. Some developers offer part exchange, so you don't have to worry about selling your current home.
How can you be a chain free buyer?
There are a few ways to become a chain free buyer. Two of the most common methods are to rent or to sell to a quick house sale company.
Renting
The most common way to become a chain-free buyer is to sell your home and move into a short term rental property. Doing this removes some of the pressure of having to quickly find a new home. You also don't need to spend time trying to manage the chain so that everyone in it completes.
You could find that not having a home to sell when buying can put you in a stronger negotiating position. Sellers prefer buyers who can move quickly and aren't complex to deal with, so are more willing to negotiate over the price.
There are some downsides to renting that you should consider. Renting can be costly and complicated. You'll need to have the cash to fund the rental deposit and then be able to pay the rent each month. On top of this, you might only be able to rent for a minimum of 6-months.
Quick house sale company
A riskier way to become a chain-free buyer is selling your home to a quick house sale company. These companies agree to buy your home directly from you at a discount. Usually, they will complete the transaction within 14 days.
As you have a buyer, you're able to look for a new place without having to worry about selling yours or having concerns that your transaction might fall apart.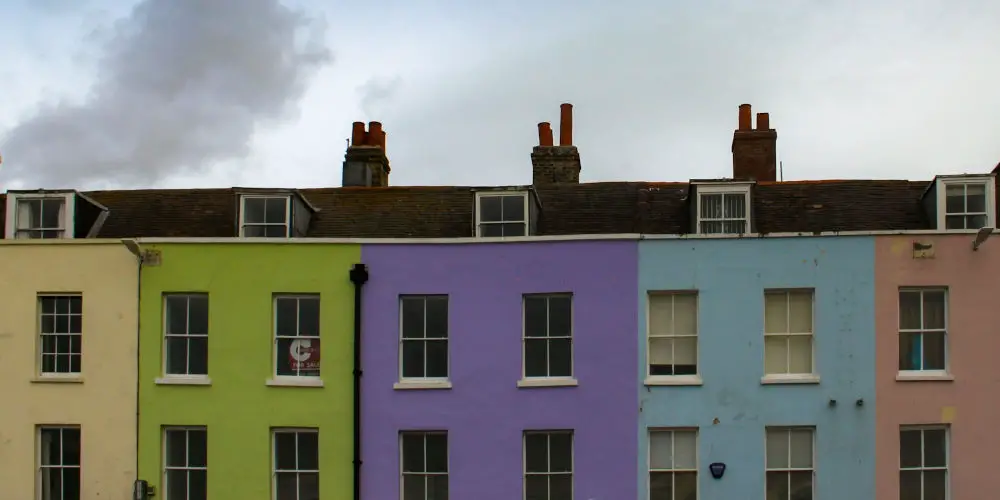 When buying a home, what does chain free mean?
Having discussed the topic of what does chain free mean when buying a home, you now have a better idea of the subject. By purchasing a chainless property, you remove the uncertainty and worry that comes with property chains.
Rather than being one of several buyers, your purchase only involves two major parties. The result is that you should achieve a quicker and more secure property purchase with less hassle.
If you can't buy a home with no chain, then do what you can to minimise the amount of people in yours. Do what you can to manage the people involved in the chain to keep it move. Remember, in a short chain, everyone is more likely to complete their transaction meaning you can all move home.