9 Winter bedroom ideas for creating a cosy retreat
As the nights draw in, you'll want to transform your bedroom into a cosy retreat. Here are our top winter bedroom ideas to create your ideal hibernation spot.
Winter was designed for long weekend mornings in bed with a good book and a coffee. A time for retreat from the world and reflect on life.
Thankfully, there's nothing better or easier than transforming your bedroom from its summer vibe to a cosier winter feel, especially if you have the right winter bedroom ideas.
Just be warned, after trying some of these winter bedroom ideas, you might never want to leave your bedroom, well until next summer!
Season's decluttering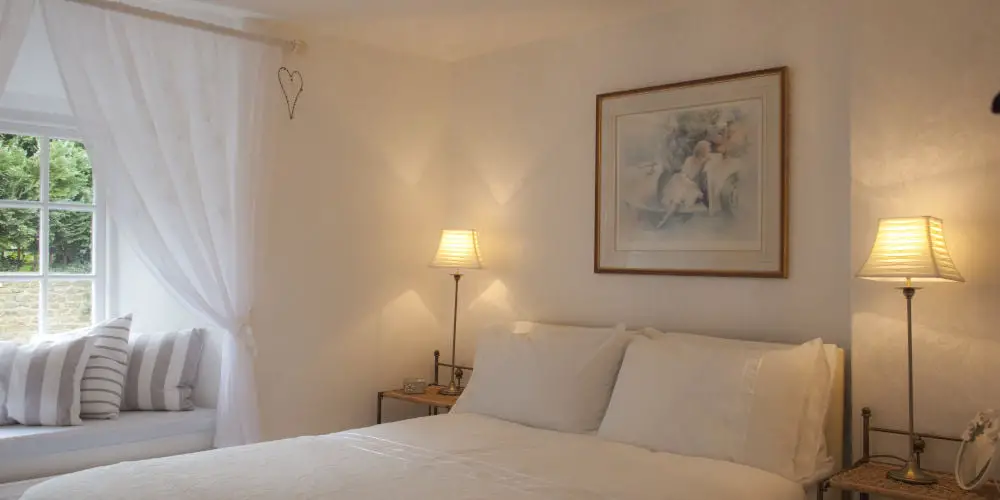 The idea of decluttering may send chills down your spine. However, it's a perfect way to refocus your bedroom and reduce clutter anxiety.
Start with remove items that already have a home in a different room but for some reason have travelled to the bedroom. Next, consider eBaying or binning items that are no longer useful or pass their usable life.
Within an hour or two, your bedroom will look refreshed and clear from clutter. You'll sleep better and start to enjoy the long weekend mornings in bed.
Deep cleaning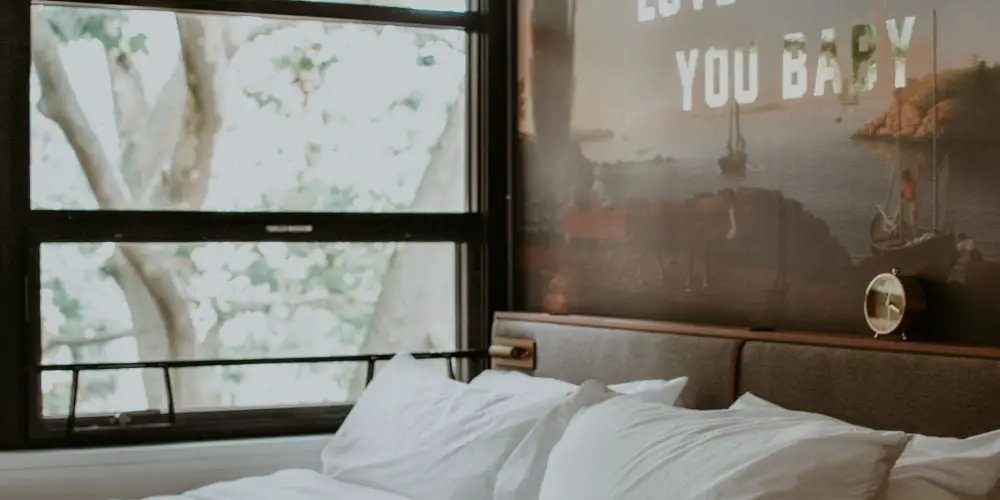 With your bedroom clutter-free, it's worth cleaning the room from top to bottom. Think of it as winter clean, if you will.
Start by washing the curtains, vacuuming the room and under the bed (or invest in a RoboVac!). Also don't forget to polish wood furniture, shake out the rug and clean the inside of picture frames.
A clean, clear bedroom is the perfect space to relax and unwind in after a long day.
Shut those curtains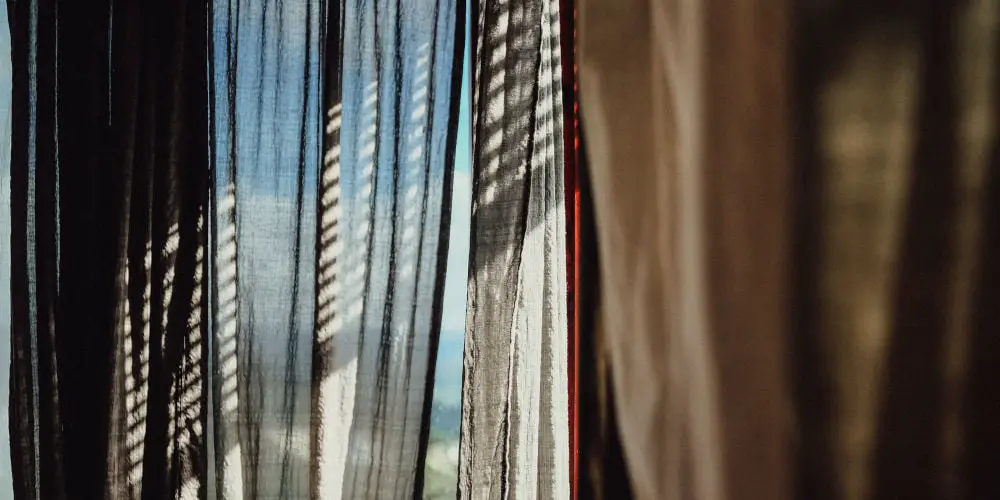 For a cosier feeling bedroom, it's best to keep the warmth in. Adding lining to your curtains or even swapping your thinner ones for super-thick ones will help to better heat your bedroom.
Changing them can be a pain. However, just imagine how thicker curtains will keep those chills away and reduce your heating bills.
Bedding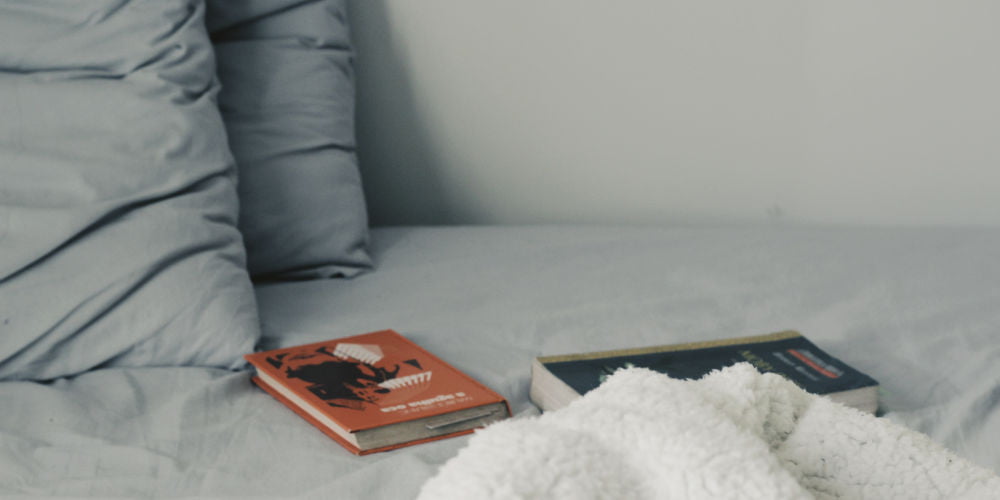 Along with changing the curtain, different soft furnishings can make your bedroom feel cosier and an affordable way to transition between seasons.
Consider changing bedding and blankets to darker colour, plaid or tartan. Knit and faux fur pillows, throws, and blankets instantly create a warmer feeling.
If you have the budget, tie rugs and curtains into this darker, richer colour scheme. Faux fur rugs create an instant winter vibe.
Layer lighting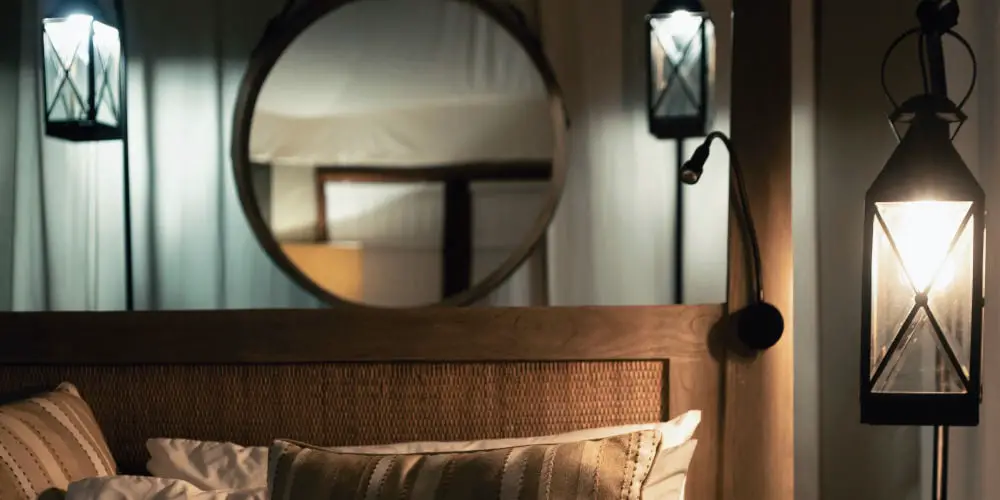 Soften the mood by layering different bedroom lighting ideas. It's worth changing the main light switch for a dimmer, which will enable you to tame the room's main light source.
Layer this with a few bedside reading lamps. Again these don't need to be overly bright, just provide adequate light for reading or browsing. If you want, add a touch of magic with fairy lights strung along the top of the headboard or over a dressing table mirror.
Heighten the feeling of romance with scented candles in spicy or Christmas fragrances such as Shearer Candles Cinnamon Spice Scented Jar Candle. Just ensure to extinguish them before going to sleep.
Artwork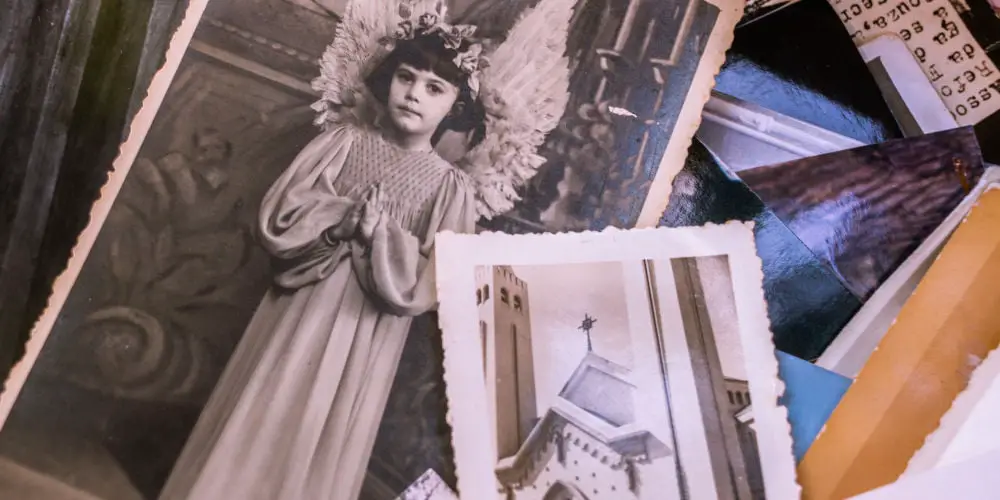 Winter is the ideal time to finally update photo frames with new pictures and artwork. Plus there's something quite fun about hanging new photos, especially as they'll jog your memory and warm your heart!
There's something equally as special about rearranging artwork in a house. There's no need to rush out and purchase new art, instead, move a few pieces around as this breathes new life into your home and bedroom.
Holiday cheer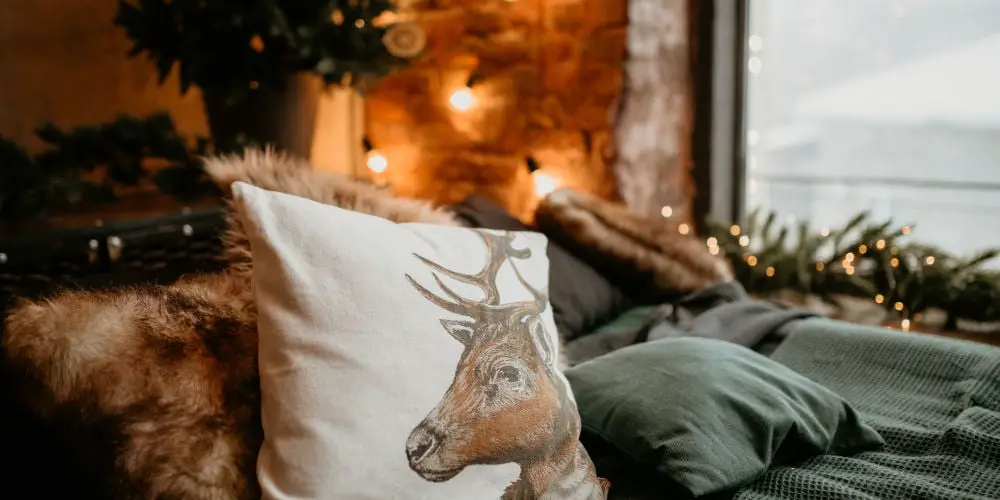 Under normal circumstances, we'd seldom recommend using Christmas decorations until December! However, a few subtle touches in the bedroom is a fantastic way to bring some holiday cheer to daily life.
As already mentioned, you can use fairy lights as well as ribbons, tree decorations and even cinnamon sticks. Adding a few of these winter bedroom ideas will always make you smile.
Light a fire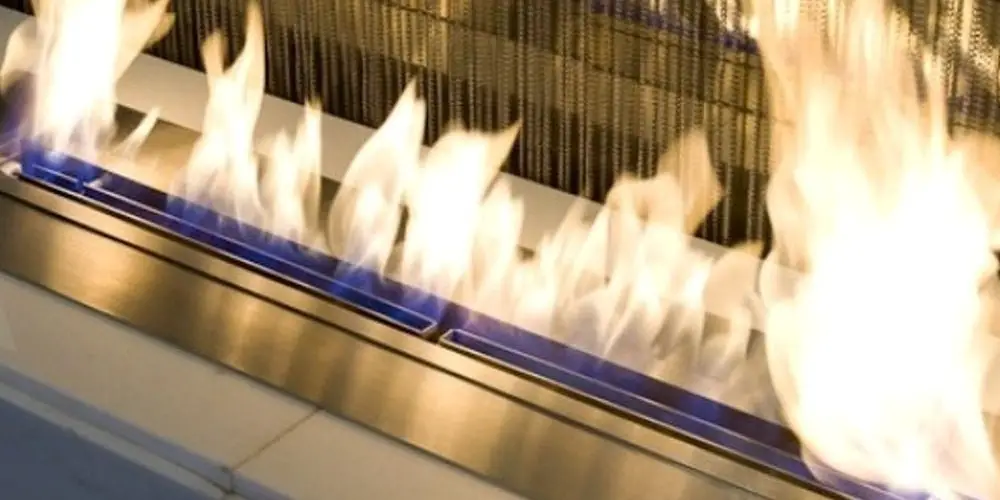 There's something quite romantic about a roaring fire. However, it's not practical, not to mention safe, to install an open fire in a bedroom.
Luckily, there are many safe and easy to install faux fires that are ideal. Bio-ethanol fireplaces use ethanol alcohol as a fuel source as it's safe to burn within the home and has no odour, fumes or ash.
There's a fantastic range of affordable and stylish bio ethanol fireplaces available including PURLINE AMALTEA and the OneConcept Phantasma Tower Ethanol Fireplace.
Include nature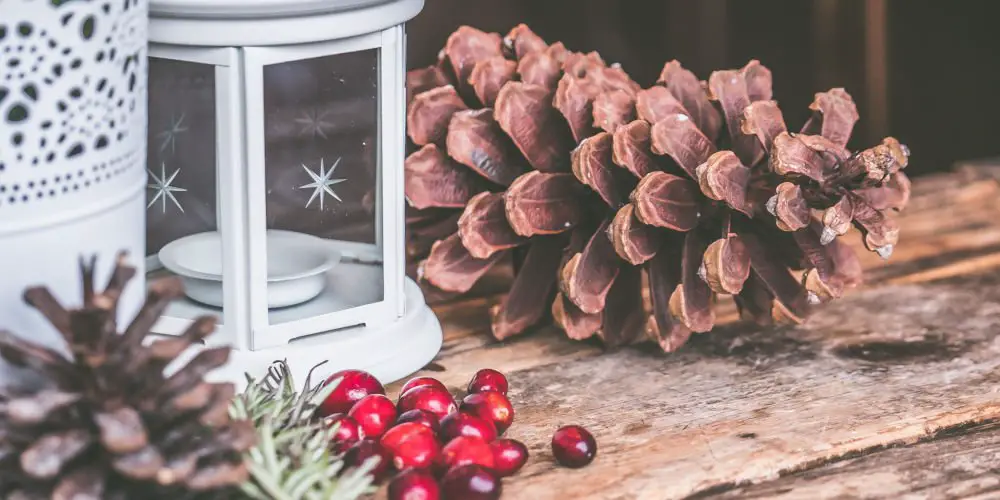 Bring the beauty of autumn and winter inside. Nature rewards us during the colder months with a rich tapestry of colours, most of which can be used within the home.
Styling your home with pine cones, ivy, twigs and conkers is a superb way of admiring and including nature within the home. Plus you don't need to spend any money as most of these items can be foraged for locally!
These winter bedroom ideas are a fantastic alternative to Christmas decorations, especially if you're not quite in the mood yet or as a transition from summer to autumn.
Bonus: Private cinema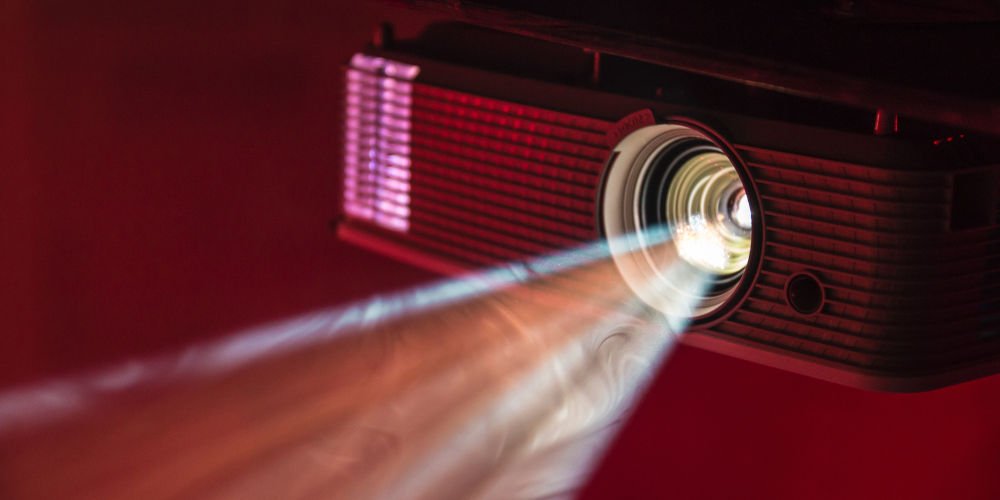 There's nothing better on a dark rainy day than re-watching a classic movie, especially if you can stay in bed! This isn't the cheapest of our winter bedroom ideas but well worth the investment.
You don't need to spend hundreds on fancy equipment and you actually don't need that much stuff. If you have a white wall, then it will suffice for projecting onto – it won't be perfect but that's part of the charm.
It's best to buy a soundbar as they faithfully reproduce the audio and are self-contained. Thankfully, there are many excellent options under £100 available.
Finally, you'll need a projector. It's best to pick one up from eBay and then install a floating shelf for it opposite the projection wall. Expect to spend around £200 and buy a well-known brand. Avoid the super cheap ones from the far east as they aren't worth it.
With these three elements, you can stream movies from your phone or laptop and then use a USB cable to connect to the project. If you have a spare DVD or Blu-ray player, then connect that as well!
Top winter bedroom ideas
Winter is the ideal season to relax in your bedroom and with the right ideas you can design the perfect space to rewind, relax and recharge. Have fun trying these winter bedroom ideas.