How do I work with an architect?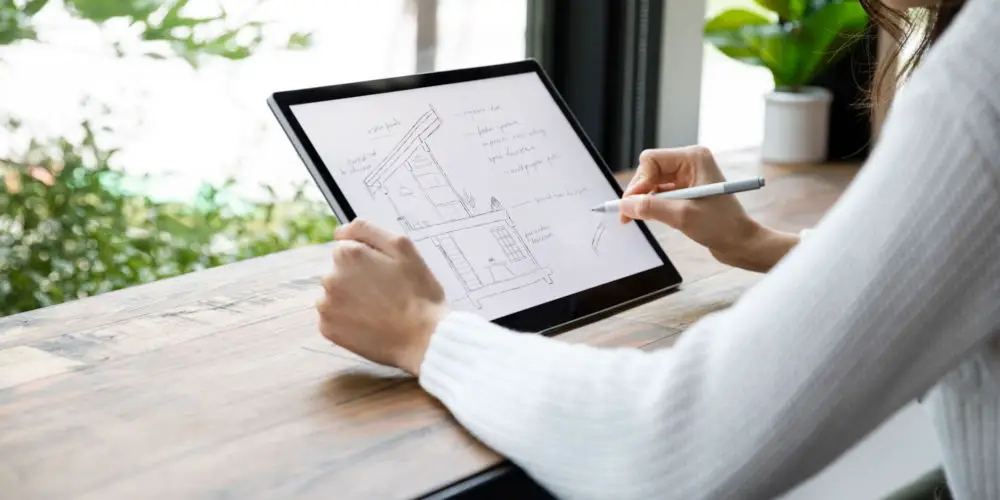 The partnership between you and your architect can make or break your project. It's vital you understand how best to work with an architect before employing one. You shouldn't hire the first architect you find and hope for the best. Instead, you'll want to try and build a positive relationship from the start.
Your architect holds a lot of the power, they are responsible for ensuring your ideas are translated into a scheme that can be built while creating a project that the local planning authority can approve. So you'll want to work with an architect who's competent, capable and full of ideas.
Don't worry if you have no clue how to best work with an architect as we'll help you discover how to build a positive working partnership from the start and ensure your project turns out how you imagined it.
Why forming a strong working partnership makes sense
There are many reasons why you want to working constructively with your architect. Firstly, peace of mind. Entrusting a professional to deliver your project requires confidence in that person or company and their ability to meet and exceed your expectation.
As professionals, your architect will advise you during the process while ensuring the project runs smoothly and to budget. While you might be bombarded by choices (from where to place socket, colours and kitchen design), your architect will ensure decisions are made quickly, keeping the project moving.
Another benefit of a strong working relationship is navigating the planning system. There may be little you can do to speed the planning process up. However, having an architect on your side who deals with the planners regularly, can help smooth the process ensuring a quicker result.
That said, as no project is without problems, you could find that your relationship deteriorates quickly. You could find it hard to work with an architect, leaving you to dismissing them partway through the project and having to hire another one.
How to form a good working relationship with your architect
There are many ways to work with an architect in a positive manner. However, the best way is to start with a detailed and clear brief. You should draw up a contract with the architect which sets out how problems or changes will be dealt with.
As part of the contract, you should negotiate and finalise their fee. Part of this process is agreeing when fees are due and how much. You'll also want to negotiate any penalties and what would trigger them.
It's important to foster mutual respect. Of course, you are the client and you have the final say. However, the reason why you want to work with an architect is their experience, training and knowledge. So, listen to your architect and respect their advice and suggestions.
Communication is at the heart of any relationship. Many relationships deteriorate due to a lack of communication. You should be in regular contact with your architect and be willing to be honest and fight for what you want but still, respect their opinion.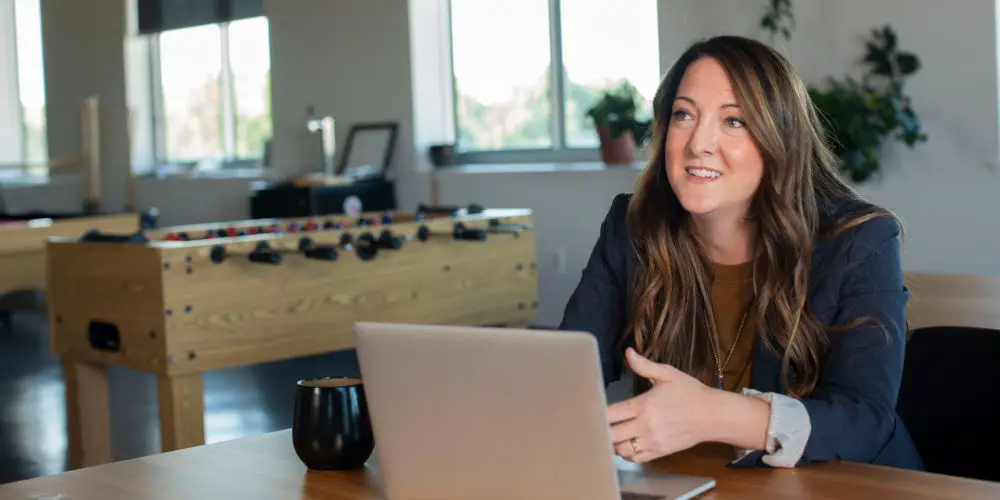 What can I do if things go wrong?
First, try to talk through any issues with your architect and be completely honest. You may be able to resolve your problems with discussion or negotiation, especially as your architect want to provide you with the best service possible.
If this doesn't resolve your issues, then consider mediation. Both you and your architect agree to jointly appoint a mediator to resolve what is effectively a dispute or complaint. Most professional association including the ACA and RIBA offer an impartial conciliation service.
If you and your architect agree to mediate, then you are obliged to abide by the mediator's decision.
All architects must be registered with the Architects Registration Board (ARB) and must comply with its code of conduct. Should you feel that an architect falls short of this code then you should refer them to the ARB.
It's worth noting that ARB doesn't mediate or adjudicate. However, they will give an informed opinion of the architect's behaviour. They have the power to issue reprimands, levy fines, and suspend or erase an architect's name from the Register.
Finalising the design
After you've found the ideal architect, their first job is to translate your brief into concrete plans and drawings. This will likely be an iterative process that requires your architect to create several different designs before you settle on the final scheme.
As your design develops to incorporate both your and the architect ideas, you'll end up with a few options. And while the choice is up to you, your architect will suggest a scheme which they feel matches your brief.
With the final design, the plans can be used to apply for planning permission if required. After this is in place, your architect will produce highly detailed plans, which form the instructions for the builders. These plans will also show how building regulations will be met.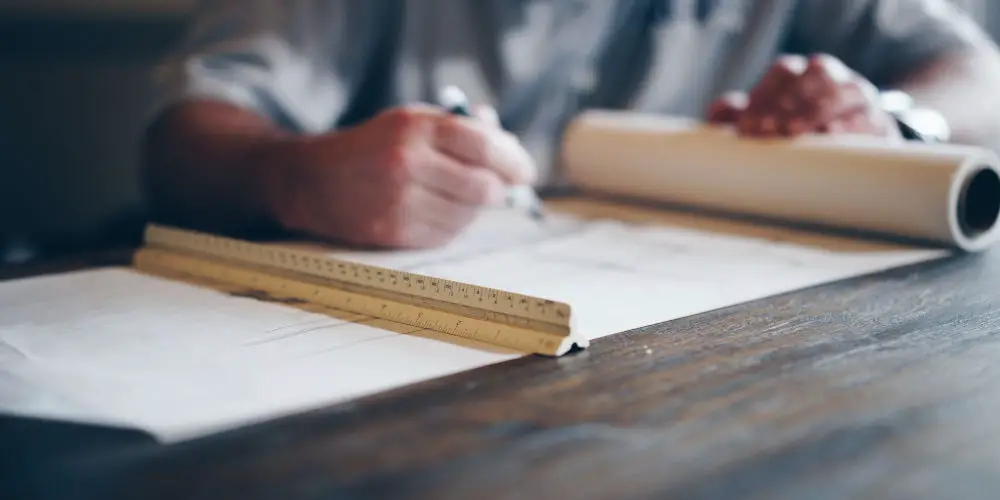 Making quick decisions
Unless you've developed a property before, it's easy to quickly become overwhelmed by the sheer amount decision you have to make. Not to mention how quickly you have to decide. It can cause a lot of stress, delays and additional costs.
A reason to work with an architect throughout your project is they can help guide you when deciding on options. Their advice will ensure your project keeps moving while keeping disruption to a minimum.
Take time to talk to your architect before works start to ensure you've finalised the design and that you've made as many decision as possible. The more you can do upfront, the fewer unwelcome surprises that are likely to crop up.
Should your architect also project manage?
Most wrongly assume that the architect's job is over once they deliver the plans. However, many architects also offer project management services. And while you're free to manage your project, you might want to pay your architect instead.
Having your architect project manage your build will cost more. However, they know what can (will) go wrong and how to quickly solve any issues. As the designer, they can communicate to the build team and planners in exacting detail and answer any questions.
It makes sense to work with an architect who can project manage as they will handle the tender process and advise you on which contractors to use. They will then be on-site to manage the contractors on a day-to-day basis, ensuring that the work is completed in line with their design.
They'll also ensure that any work is completed to a high standard, on schedule and budget.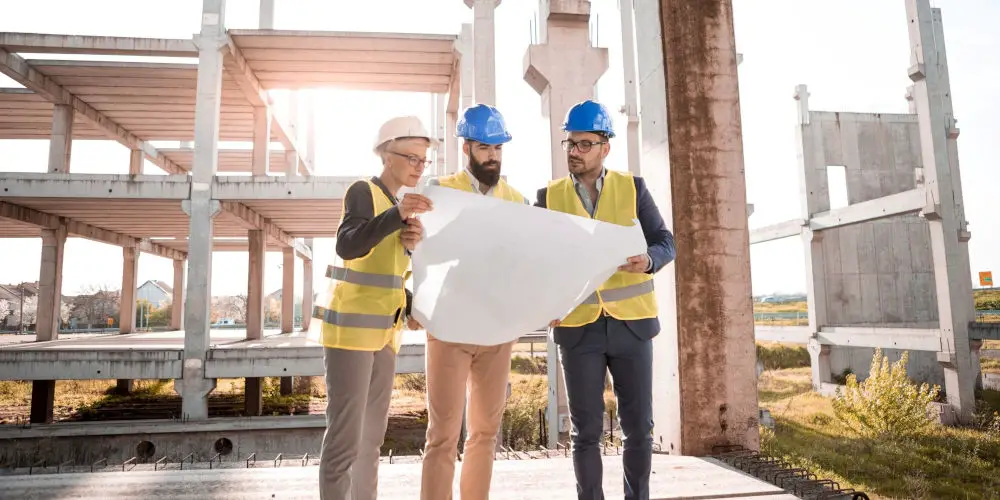 Why you should work with an architect
There are many reasons to work with an architect. The right architect can add tremendous value at each stage of your project and help you turn your ideas into reality.
As the client, it's important to remember that the final decision is yours to make. So while your architect is highly skilled and creative, you will want to ensure they create a design that aligns with your initial brief. You'll need to be respectful yet firm when communicating.
Don't be afraid to ask your architect lots of question, even if you think they are quite basic or embarrassing. It's important you understand as much as possible about your project as this will help you make better decision.
Part of working with your architect is understanding what they offer and how they can help. And as most offer project management services, you should consider hiring them to deliver your project from beginning to end.