Candy & Candy Interiors – The art of design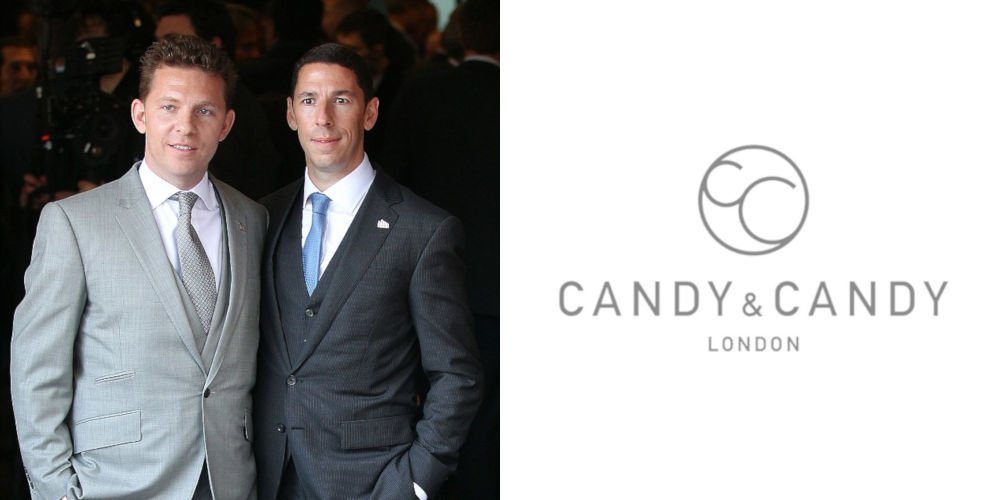 If you think of luxury interior design, the name Candy & Candy is likely to be near the top of your list. And regardless of your opinion, few can lay claim to having reinvented interior design like Nick and Christian Candy have.
The brothers have produced some of the most envy-inducing addresses across the globe. Usually with a feature's list to match.
Candy & Candy, have re-defined the prime property markets in London, Russia and Monaco. The brothers have created a new class of property, called super-prime.
Driven by the pursuit of perfection, Candy and Candy continue to create some of the finest properties available. Known for their attention to even the tiniest of detail, the brothers have become world famous for their style of interior design.
The Beginning
The Candy brothers' venture started as an elaborate experiment in the mid-nineties. After university, the brothers had moved to London to work in Advertising and Accountancy.
They started to study the London property market, looking for areas on the up where values were cheap enough for them to purchase but could provide a healthy return when refurbished.
Settling on Earl's Court, the brother's found an area just west of central London, which had affordable prices and good potential. With the financial backing from their family, Nicholas and Christian brought a small one bedroom flat.
While living in the apartment, the brothers renovated the £122,000 flat using the best resources they could source. After eighteen months of labour Nick and Chris Candy sold the property at £172,000, making them a £50,000 profit. This was the beginning of their careers as luxury property developers.
The brothers continued to refurbish properties in excellent locations whilst still working full time. By 1999 Nick and Christian had accumulated the funds, contacts and enough experience to turn their hobby into careers. And so, Candy & Candy was born.
It would be impossible to highlight just one property that Candy & Candy have worked on. So, we decided to introduce you to three: One Hyde Park, The Monaco Penthouse, and a Knightsbridge Apartment.
One Hyde Park
The first project we'll cover happens to be the brother's most audacious.
Bowater House was an ugly 1970's office block in the middle of Knightsbridge. It's really stuck out like a sore thumb. However, the site was perfect for a residential construction.
It's a stone through from Slone Street, Harrods and Harvey Nichols is on its doorstep. Also, the site is next door to the Mandarin Oriental Hotel. Plus, the Hyde Park to the rear, this was super prime at it's rarest.
In 2005, Candy & Candy purchased Bowater House £150m, in partnership with a Middle Eastern sovereign wealth fund.
Ultimate construction team
With an unrivalled location, a team of equally noteworthy individuals was formed. World-renowned architect Richard Rogers, designed four separate yet linked pavilions, which rise and fall to suit the site's context. The building's materials, a subtle interplay of glass and bronze, provides a contemporary interpretation of the Victorian red brick of Knightsbridge.
The scheme was built by Laing O'Rourke and over £1 billion was spent on construction.
One Hyde Park, as it is named, contains 86 luxurious apartments. These apartments range from single bedroom units to seven bedroom penthouses.
World's best interiors
Candy and Candy designed the interior of the building and so the specification list includes bomb-proof windows, 24-hour concierge (supplied by the neighbouring Mandarin Oriental Hotel). As well as car parking spaces and individual wine stores. There's also a world-class gym, 21 m Ozone pool, squash courts and cinema.
The specification for each apartment is just as impressive, with automated blinds, Lutron lighting controls and Bulthaup kitchen with Gaggenau appliances.
Exclusive retailing
The three retail units at One Hyde Park are home to a branch of Abu Dhabi Islamic Bank, a Rolex boutique and a McLaren Automotive retail store. This is a first for McLaren, who until recently had no dedicated showrooms.
The Monaco Penthouse
Recognized as one of the most desirable properties in the world and at a reported, £200 million, one of the most expensive, La Belle Epoque Penthouse in Monaco is a fine example of a super-prime residence. Offering an allure of majesty and a pedigree of royalty, the historical La Belle Epoque (beautiful era) building is one of the most iconic structures in the principality.
Mysterious beginnings
Purchased from Lily Safra in 2006 for £10m, the penthouse was in ruins after a fire engulfed it, killing her husband, the billionaire Lebanese banker Edmund Safra. An event surrounded in mystery, even to this day.
"Chris and I were already living quite contentedly in Monte Carlo when this penthouse came up for sale". Nick Candy told Architectural Digest magazine in a 2010 interview. "But once we'd seen the space and the location, we realized it had the makings of the best apartment in the world."
Completely re-imagined
Candy & Candy envisioned a complete renovation, which would set the benchmark for global super-prime property. The palatial penthouse underwent an 18-month £25 million top-to-bottom renovation in the sophisticated signature Candy & Candy style.
The luxurious residence includes an impressive double-height library, formal dining room and a cinema room who seats convert into beds. Each bedroom suite has numerous walk-in wardrobes. There is also a leisure room with billiard tables and arcade video games, and spa room. The vast roof terraces offer stunning sea views complete with mature 15-foot trees.
The penthouses elaborate security features include a panic room with reinforced glass and surveillance cameras throughout.
Super-prime location
The prestigious 17,500 sq. ft. La Belle Epoque penthouse is not only one of the largest and arguably the most impressive in Monaco. Located next to the Hotel Hermitage, the penthouse has elevated views across from Monte Carlo's magnificent glittery mega-yacht filled marina with incomparable views across the Harbour to the palace.
If you've ever been to Monaco, you've probably walk pasted this build without knowing this apartment existed.
London Apartments
As well as apartment complexes, Nick and Christian Candy have retained their original passion of artfully designing individual properties. As London is one of the top capitals of the world, many of their projects are based within the city. It is quite common to see their name appear on sale particulars in Knightsbridge, Chelsea and Belgravia.
Hans Crescent
One such address is a contemporary-style apartment in Hans Crescent. Situated within an esteemed Knightsbridge mansion block, and only steps away from Harrods.
The apartment's entirely bespoke kitchen is perfect for relaxed family dining or preparing food for a more formal occasion. The two large reception rooms provide both formal and informal spaces for entertaining. The second drawing room contains a top of the range hi-def media system – perfect for film nights.
The master suite has distinct his and hers walk-in wardrobes, modern fireplace and spacious en-suite bathroom with two vanity units. Harrods is the backdrop of the master bedroom.
As with all the projects featured, Hans Crescent has an impressive features list. Including Lutron lighting, video entry system, and a Crestron home automation system. As well as bespoke chandeliers.
The future of Candy & Candy Interiors
Candy & Candy continues to build fantastical properties and interiors, while continuing to raise the bar and push the limits. While both now based in London, the brothers run two distinct ventures.
Christian Candy is in charge of property developer CPC. While Nick Candy remains at the held of Candy & Candy. Both continue to develop the potential of Britain's most valuable locations.