Clive Christian Interiors: Great British luxury brand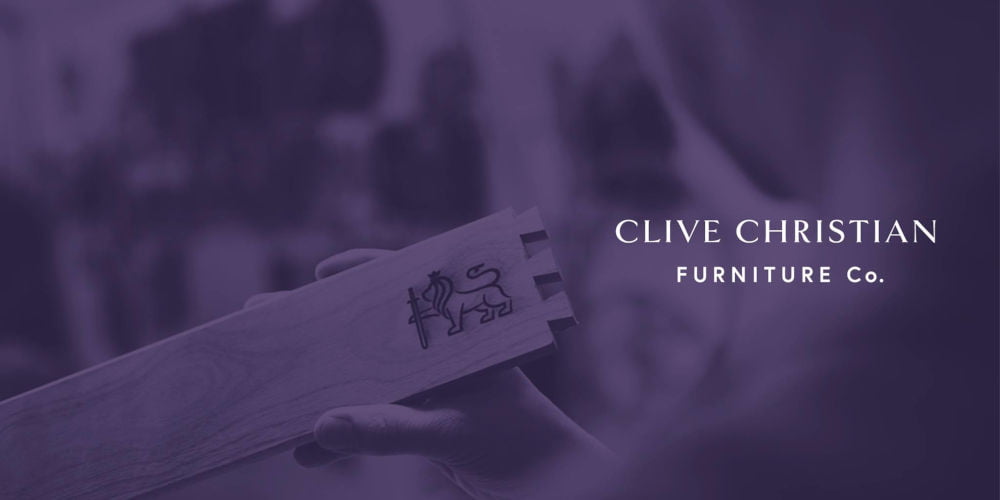 If you think quintessentially British Brands, you will likely think of Asprey, Harrods, and Clive Christian.
While Clive, the person is somewhat of a mystery, having given only a few interviews over his nearly 40-year career, he speaks through his creations with effortless clarity. Whether he is crafting the finest furniture or concocting opulent perfumes, his vision remains constant.
The brand stands for exceptional quality, infamous British workmanship, and has used its reputation to establish showrooms around the world. The Clive Christian global reputation is an inspiration for businesses in every sector.
About Clive Christian OBE
Born in Dundee to a biochemist and an artist, the family relocated to Cheshire, when Clive was a child. While a gifted artist, Clive found his calling after college as a freelance interior designer.
At the young age of 27, Clive brought a 19th-century manor house in Cheshire. During this process, he renovated the entire house with his own bespoke furniture.
It was during this project that he designed his Victorian Kitchen, which caught the eye of the public and became immensely popular. As demand increased, he bought factory space to create tailored luxury interior designs for his customers.
In 2001, having purchased the Crown Perfumey, Clive created Clive Christian 'No 1' perfume. This scent would later be crowned the most expensive perfume in the world. The Crown Perfumery was established in 1872 and is the only perfumery licensed to use the image of Queen Victoria's crown.
2012 was a fantastic year for Clive personally, as he was recognised with an OBE for his services to luxury goods.
Today, Clive Christian is a well-established English luxury brand, which is growing in popularity and prestige each year.
Interiors
Clive Christian provides designs for the entire house in both classic and contemporary styles. While some might call them contrasting styles, both are immediately recognisable as the work of Clive Christian.
A Clive Christian kitchen is something to aspire to, an exclusive which one cannot purchase off the peg. Simply put, it's a sign of one's refined tastes. Whether you choose from the timeless Victorian kitchen, the first Clive created or the recently released Metro, you are sure to find a style which harmonises with yours.
Clive Christian also offers every important finishing touch from wallpaper to lighting, including the infamous chandeliers!
What will he do next?
After creating the homes which celebrities crave, and creating the world's most expensive perfume, what will he do next? The future of Clive Christian is clear; to show the world the true meaning of luxury. Describing 'No 1' as the perfume of his heart, it is obvious that Clive Christian's passion for only the best is a lifelong one.
Whether it is pushing his current designs to their most extravagant potential or crafting a new statement of necessary indulgence, Clive Christian already sits at the heart of the British luxury. While the brand will continue to build on its success, it's likely they will excite the luxury world with exceptional products. They might even break another world record or two!
For more details: www.clive.com